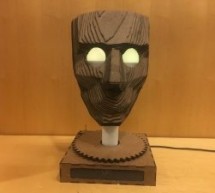 https://youtu.be/Nqh3Ej8qfTU Meet Chartreuse! Chartreuse's face follows you when you walk by. When she sees you, her eyes turn yellow and she gets a happy expression in her eyes. As you walk away, her eyes change to blue and she sadly turns away. Chartreuse is powered by an Arduino Uno, two servos, and a stepper motor and a couple of addressable LEDs and constructed from a few pieces of 1/8" hardboard. Supp ...
Read more

›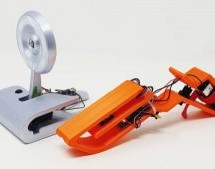 [a-RN-au-D] was looking for something fun to do with his son and dreamed up a laser blaster game that ought to put him in the running for father of the year. It was originally just going to be made of cardboard, but you know how these things go. We're happy the design went this far, because that blaster looks fantastic. Both the blaster and the target run on Arduino Nanos. There's a 5mW laser module in the ...
Read more

›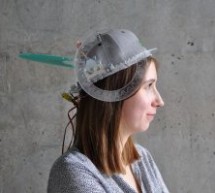 The project conducted as part of the Computational Design and Digital Fabrication seminar in the ITECH masters program. The sun blinds you and you have no hand free? No problem anymore... Here you can find all the important information to build your own adaptable sun visor cap. As well all the files for cutting and programming are attached. Step 1: What You Need. On one of the images you can find ...
Read more

›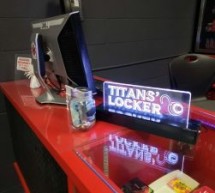 https://youtu.be/AcvpgUQGPn4 Been playing around with the laser cutter/engraver, and really fell in love with engraving in to clear acrylic and shining a light source from the edge. The thickness of the acrylic being used is a .25" sheet, which cuts really cleanly by the laser cutter/engraver (the one that I had access to is the Trotec 300). Started off with a simple OPEN sign with a single light colour sou ...
Read more

›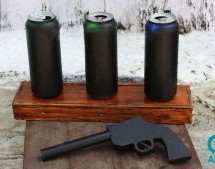 In the lesson I will show you how I made a toy on arduino that will suit beginners. If you start working with sensors, then this toy will suit you as a homemade product. Step 1: Watch the Video https://youtu.be/WQGvIEtyMRw Step 2: Material: - plywood - PVC tube - arduino - servo - photoresistors - power supply +5V - button - laser - aluminum tube (10mm) -wires - resistors 10 kOm Step 3: Box First you need t ...
Read more

›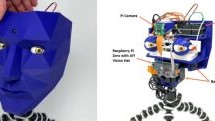 At this point, society has had over three decades to get used to the Blue Man Group. Maybe that's why we're less disturbed by [Graham Jessup]'s face-tracking Watchman than we should be. Either that, or it's because it reminds us of Data from Star Trek: The Next Generation. Frankly, this is just way too cool to be dismissed out of hand as creepy. The Watchman finds faces via video feed from a camera module p ...
Read more

›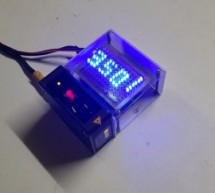 I have in my hand a distance laser sensor with high precision and speed. It is used in industrial environments for object positioning or detection applications. According to technical documents, I found it can communicate with other devices via RS485. I spent the weekend to learn it and find ways to communicate with cheap CPU - Arduino. And finally, I succeeded in reading data from it and displaying the dis ...
Read more

›
The AFBR – S50 is a multipixel distance and motion measurement sensor. It has an integrated 850nm vertical cavity surface emitting laser (VCSEL) which uses a single voltage supply of 5V. It's measurement rates are quick and as fast as 3 kHz, which is a distinguishing feature. However, this is not the reason why the AFBR – S50 stands out. It is different because unlike other Time of Flight (ToF) ranging sens ...
Read more

›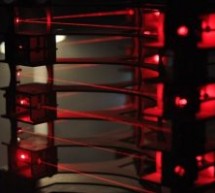 https://youtu.be/_1oTBekbUT4 Laser harps are musical devices with laser beam "strings." When the beam is blocked, a note is played by the instrument. Usually laser harps have the beams travel vertically in the shape of a fan or vertical lines. In this project, I built a laser harp with stacked laser beams that propagate horizontally. The beams reflect off mirrors to form square shaped beam paths. With this ...
Read more

›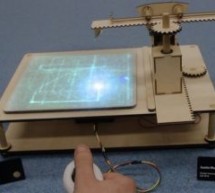 Makers Justin and friend Brett have created a fantastic DIY joystick controlled laser drawing machine powered by an Arduino development board. The framework has been constructed from laser cut wood and other parts totalling under $20 purchase to complete the project check out the video below to learn more. https://youtu.be/bYKirdPb8-o In between studying breaks during midterm week, my friend Brett and I des ...
Read more

›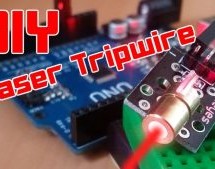 https://youtu.be/X18CfOKtyTQ In this tutorial I will be teaching you how you can build your own Laser Tripwire Security System at home! You will need the following components and materials: LED lightLaser ModuleLaser Sensor ModuleSpeaker or Piezo Buzzer2 Small Breadboards with sticky tape on the backArduinoBreadboard wiresUSB Cable (to program the Arduino) This project is very simple to build since we won't ...
Read more

›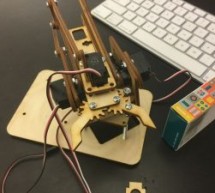 These 6 easy steps will tell you how to make a wooden claw machine controlled with Arduino. Step 1: Print All of Your Pieces Either handcut or laser cut all of your pieces Step 2: Aquire Your Parts You will need 4 SG90 servos, 4 Potentiometers, and a box of half inch nuts and screws. Step 3: Put You Pieces Together Step 4: Code Arduino Step 5: Wire Step 6: Finish! So the original instructions for this proje ...
Read more

›