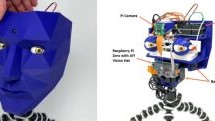 At this point, society has had over three decades to get used to the Blue Man Group. Maybe that's why we're less disturbed by [Graham Jessup]'s face-tracking Watchman than we should be. Either that, or it's because it reminds us of Data from Star Trek: The Next Generation. Frankly, this is just way too cool to be dismissed out of hand as creepy. The Watchman finds faces via video feed from a camera module p ...
Read more

›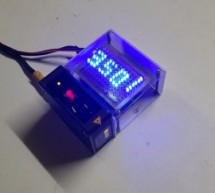 I have in my hand a distance laser sensor with high precision and speed. It is used in industrial environments for object positioning or detection applications. According to technical documents, I found it can communicate with other devices via RS485. I spent the weekend to learn it and find ways to communicate with cheap CPU - Arduino. And finally, I succeeded in reading data from it and displaying the dis ...
Read more

›
The AFBR – S50 is a multipixel distance and motion measurement sensor. It has an integrated 850nm vertical cavity surface emitting laser (VCSEL) which uses a single voltage supply of 5V. It's measurement rates are quick and as fast as 3 kHz, which is a distinguishing feature. However, this is not the reason why the AFBR – S50 stands out. It is different because unlike other Time of Flight (ToF) ranging sens ...
Read more

›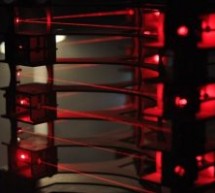 https://youtu.be/_1oTBekbUT4 Laser harps are musical devices with laser beam "strings." When the beam is blocked, a note is played by the instrument. Usually laser harps have the beams travel vertically in the shape of a fan or vertical lines. In this project, I built a laser harp with stacked laser beams that propagate horizontally. The beams reflect off mirrors to form square shaped beam paths. With this ...
Read more

›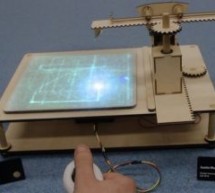 Makers Justin and friend Brett have created a fantastic DIY joystick controlled laser drawing machine powered by an Arduino development board. The framework has been constructed from laser cut wood and other parts totalling under $20 purchase to complete the project check out the video below to learn more. https://youtu.be/bYKirdPb8-o In between studying breaks during midterm week, my friend Brett and I des ...
Read more

›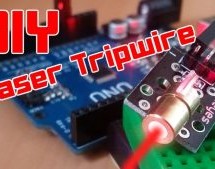 https://youtu.be/X18CfOKtyTQ In this tutorial I will be teaching you how you can build your own Laser Tripwire Security System at home! You will need the following components and materials: LED lightLaser ModuleLaser Sensor ModuleSpeaker or Piezo Buzzer2 Small Breadboards with sticky tape on the backArduinoBreadboard wiresUSB Cable (to program the Arduino) This project is very simple to build since we won't ...
Read more

›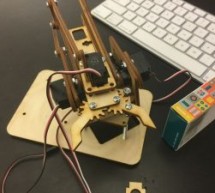 These 6 easy steps will tell you how to make a wooden claw machine controlled with Arduino. Step 1: Print All of Your Pieces Either handcut or laser cut all of your pieces Step 2: Aquire Your Parts You will need 4 SG90 servos, 4 Potentiometers, and a box of half inch nuts and screws. Step 3: Put You Pieces Together Step 4: Code Arduino Step 5: Wire Step 6: Finish! So the original instructions for this proje ...
Read more

›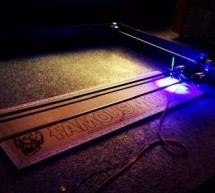 https://youtu.be/CbzY5ECsFuQ https://youtu.be/4ybdqgmePDs In this tutorial you will learn how to make your own 4 ft by 4 ft, Arduino controlled, 3 watt laser engraver / cutter (for thin materials) for around 300$. The main thing that separates this tutorial from other laser engraver tutorials on here is the roughly 42 x 42 inch cutting/engraving area. This project arose when I was trying to create a 20 x 15 ...
Read more

›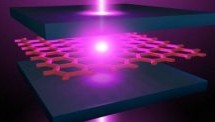 A group of researchers led by Nick Vamivakas from the University of Rochester has successfully produced particles which have negative mass in an atomically thin semiconductor material. According to the researchers, they have created a device that can generate LASER light using a significantly small amount of energy. All made possible with the help of this so-called negative mass particles. Quantum physicist ...
Read more

›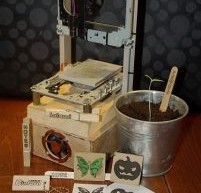 I have been trying to get my hands on a laser cutter for some time but they always seem out of reach. All the great things that can be done with a real laser cutter tickle the imagination. I feel it's time to share my latest project - a low cost laser engraver,. The workspace is a bit small but none the less it works and comes so cheap that most will be able to replicate the result. I did take a few shortcu ...
Read more

›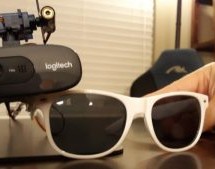 Ever wish you could augment your sense of sight? [Nick Bild]'s latest hack helps you find objects (or people) by locating their position and tracking them with a laser. The device, dubbed Artemis, latches onto your eyeglasses and can be configured to locate a specific object. Images collected from the device are streamed to an NVIDIA Jetson AGX Xavier board, which uses a SSD300 (Single Shot MultiB ...
Read more

›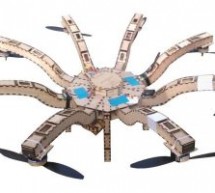 the photo you see was taken from my first ever copter which i built in 2 hours, what i had not mentioned was my first copter used a laser cut frame i designed and produced whilst in school.This difference between this post and my other about building multirotors is this is mainly to do with designing a custom frame, however i thought rather than post links to the next tutorial, i would include it both ...
Read more

›