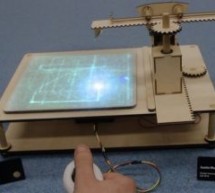 Makers Justin and friend Brett have created a fantastic DIY joystick controlled laser drawing machine powered by an Arduino development board. The framework has been constructed from laser cut wood and other parts totalling under $20 purchase to complete the project check out the video below to learn more. https://youtu.be/bYKirdPb8-o In between studying breaks during midterm week, my friend Brett and I des ...
Read more

›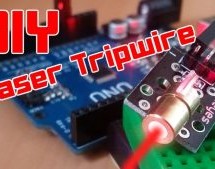 https://youtu.be/X18CfOKtyTQ In this tutorial I will be teaching you how you can build your own Laser Tripwire Security System at home! You will need the following components and materials: LED lightLaser ModuleLaser Sensor ModuleSpeaker or Piezo Buzzer2 Small Breadboards with sticky tape on the backArduinoBreadboard wiresUSB Cable (to program the Arduino) This project is very simple to build since we won't ...
Read more

›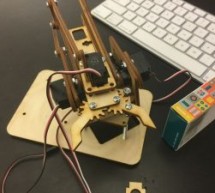 These 6 easy steps will tell you how to make a wooden claw machine controlled with Arduino. Step 1: Print All of Your Pieces Either handcut or laser cut all of your pieces Step 2: Aquire Your Parts You will need 4 SG90 servos, 4 Potentiometers, and a box of half inch nuts and screws. Step 3: Put You Pieces Together Step 4: Code Arduino Step 5: Wire Step 6: Finish! So the original instructions for this proje ...
Read more

›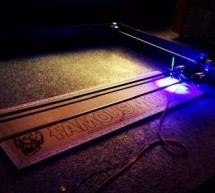 https://youtu.be/CbzY5ECsFuQ https://youtu.be/4ybdqgmePDs In this tutorial you will learn how to make your own 4 ft by 4 ft, Arduino controlled, 3 watt laser engraver / cutter (for thin materials) for around 300$. The main thing that separates this tutorial from other laser engraver tutorials on here is the roughly 42 x 42 inch cutting/engraving area. This project arose when I was trying to create a 20 x 15 ...
Read more

›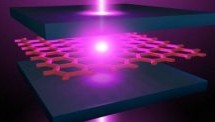 A group of researchers led by Nick Vamivakas from the University of Rochester has successfully produced particles which have negative mass in an atomically thin semiconductor material. According to the researchers, they have created a device that can generate LASER light using a significantly small amount of energy. All made possible with the help of this so-called negative mass particles. Quantum physicist ...
Read more

›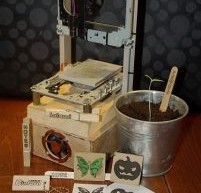 I have been trying to get my hands on a laser cutter for some time but they always seem out of reach. All the great things that can be done with a real laser cutter tickle the imagination. I feel it's time to share my latest project - a low cost laser engraver,. The workspace is a bit small but none the less it works and comes so cheap that most will be able to replicate the result. I did take a few shortcu ...
Read more

›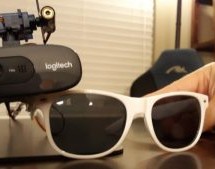 Ever wish you could augment your sense of sight? [Nick Bild]'s latest hack helps you find objects (or people) by locating their position and tracking them with a laser. The device, dubbed Artemis, latches onto your eyeglasses and can be configured to locate a specific object. Images collected from the device are streamed to an NVIDIA Jetson AGX Xavier board, which uses a SSD300 (Single Shot MultiB ...
Read more

›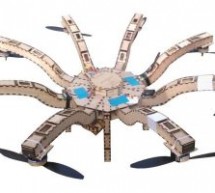 the photo you see was taken from my first ever copter which i built in 2 hours, what i had not mentioned was my first copter used a laser cut frame i designed and produced whilst in school.This difference between this post and my other about building multirotors is this is mainly to do with designing a custom frame, however i thought rather than post links to the next tutorial, i would include it both ...
Read more

›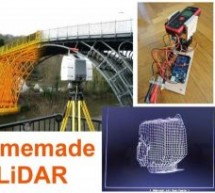 Some days ago I bought a laser rangefinder (Uni-T UT390b, f.e. http://www.dx.com/de/p/uni-t-ut390b-45m-laser-dist...) to realise a simple LiDAR. The rangefinder has an accuracy of +/- 2mm and is able to measure distances up to 45m. This will be enough for my living room ;-) You'll also need: * Arduino Mega (because of more than one Serial Outputs) * 2 Servos * Servo tilt (f.e. http://physicalcomputing. ...
Read more

›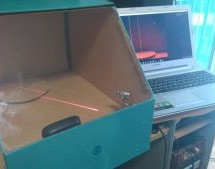 FabScan is an open-source, do-it-yourself 3D laser scanner.It started out as a Bachelor's thesis by Francis Engelmann, supervised by René Bohne. You can find official project here. I made my own box from MDF hood sheets and use different hardware parts.I decided to make this guide to show to you my work. All credits for Arduino software and computer application goes to FabScan team, so thank you very m ...
Read more

›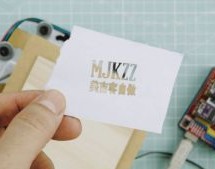 CNC comes in all shapes and sizes, from huge industrial lathes to homebuilt wire benders. [MJKZZ] has built their own compact rig, using optical drive parts to create a cute but effective laser engraver. (Video embedded below.) The build aims to keep things simple by holding the laser stationary, and moving the bed instead. The laser in question is a 500 mW unit, driven by the Z axis on the Arduin ...
Read more

›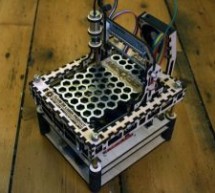 A few years ago I saw an Instructable where Groover had used a pair of DVD-RW drives to make a pocket laser engraver. Inspired by the idea, driven by the recent purchase of a full-sized 50 watt CO2 laser cutter, and roused by the launch of the Microcontroller contest I took the decision to have a crack at making my own mini laser engraver.I have called the project the MicroSlice.What are the features of the ...
Read more

›