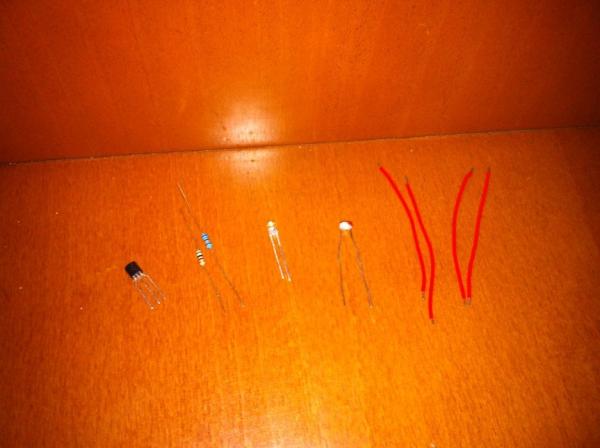 You wan't do a dark sensor with a LDR, one transistor and one LED and you don't know how to do it? In this small tutorial I will explain to you how you can do that even if you know only the basics of electronic.
Parts you need:
1 Breadboard;
1 Power source of 12v;
1 Transistor (in this case we use the BC547);
1 Resistor of 1KOhm;
1 Resistor of 680KOhm;
1 LED (in this case blue);
1 LDR:
Some condutor cables to connect the parts.
Step 1: Connecting Parts in the Breadboard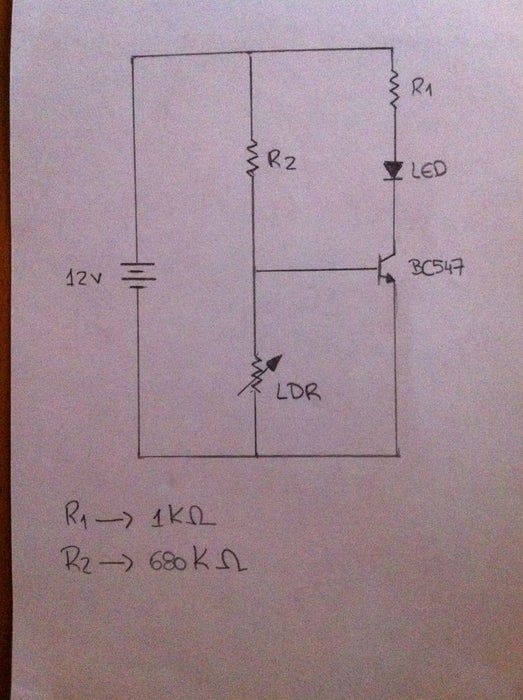 In the above image we can see the circuit we will construct. It's a simple electronic circuit and if you know how to do something on a breadboard, you should be able to do that dark sensor.
Step 2: Connect Everything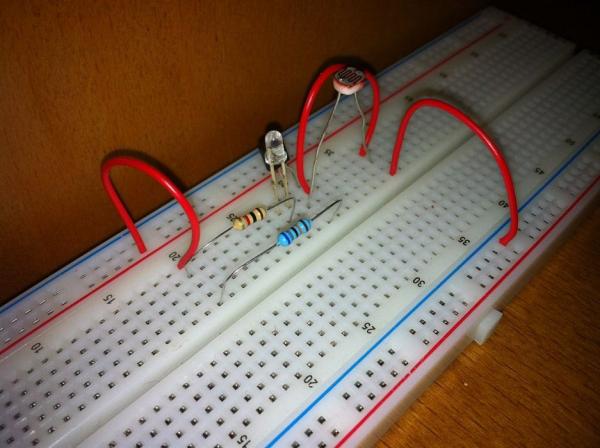 Just do the circuit like this and all should be working fine.
Remember, the LDR resistance depends on the light you have on the room or where you are constructing that. If you have light, the LDR resistance is low so, the LED should be turned off. When you obstruct the light that focus on the LDR, the LED should light up.
If for any reason your LED is always lighted up, try to chance the transistor. Switch the Emissor and the Collector. If the problem persist, increase the resistor you have in the base.
Step 3: All Should Be Working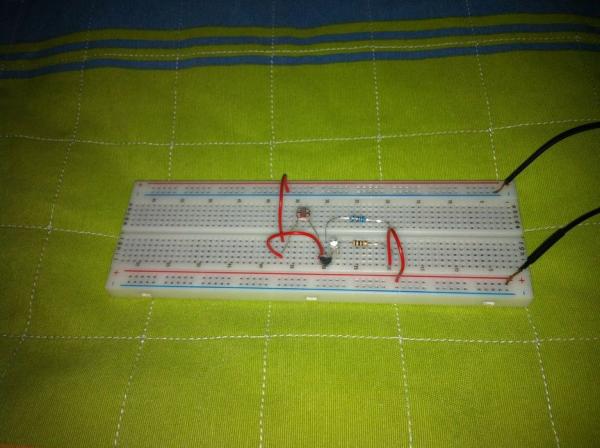 Connect the power source you have to the breadboard. The positive pole in the red line and the negative in the blue line.
Try your circuit and see what happens.
Here's the video of my circuit working:
If you have any questions feel free to ask in the coments. If you think I should improve something, let me know. It's my first guide so it's normal I made some mistakes.
Source: Dark Sensor With LDR, Transistor and a LED