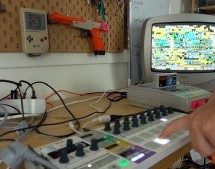 A Super Nintendo that has trouble showing sprites doesn't make for a very good game system. As it turns out, Super Mario World is a lot less fun when the titular hero is invisible. So it's no surprise that [jwotto] ended up tossing this partially functional SNES into the parts bin a few years back. But he recently came up with a project that may actually benefit from its unusual graphical issues; turning th ...
Read more

›
The 8087 chip provided fast floating point arithmetic for the original IBM PC and became part of the x86 architecture used today. One unusual feature of the 8087 is it contained a multi-level ROM (Read-Only Memory) that stored two bits per transistor, twice as dense as a normal ROM. Instead of storing binary data, each cell in the 8087's ROM stored one of four different values, which were then decoded into ...
Read more

›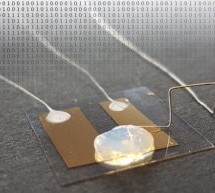 Karlsruhe Institute of Technology (KIT) researchers in Germany have developed a single-atom transistor that can reduce the power consumption of electronic systems significantly. The device is being developed by Professor Thomas Schimmel and his team at the Institute of Applied Physics (APH). The single-atom transistor switches electrical current by controlled repositioning of a sing ...
Read more

›
Nanoelectronics research institute IMEC and Cadence Design Systems have worked together to produce a tape-out for the industry's first 64bit processor core as a test chip to be built in a nominal 3nm node. The tape-out project, geared toward advancing 3nm chip design, was completed using extreme ultraviolet (EUV) and 193 immersion (193i) lithography-oriented design rules and Cadence tools. Cadence and Imec ...
Read more

›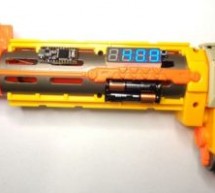 Arduino is an amazing tool for Makers, and as I got back into Nerf and started modding, I began to wonder what I could do with Arduindo to help determine the effect of modifications. Take a look at any older Nerf video and you will find a kid firing darts on their lawn over a tape measure. Take a look at any recent Nerf video, and you will see them shooting darts through an expensive ballistic chronograph. ...
Read more

›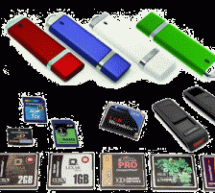 Flash memory is one of the most widely used types of non-volatile memory. NAND Flash is designed for modern file storage which replaced old disk drives. This article provides a brief understanding of how NAND Flash technology works. The basic storage component used in Flash memory is a modified transistor. In a standard transistor, the flow of current through a channel between two contacts is turned on by a ...
Read more

›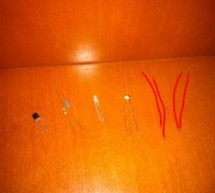 You wan't do a dark sensor with a LDR, one transistor and one LED and you don't know how to do it? In this small tutorial I will explain to you how you can do that even if you know only the basics of electronic. Parts you need: 1 Breadboard; 1 Power source of 12v; 1 Transistor (in this case we use the BC547); 1 Resistor of 1KOhm; 1 Resistor of 680KOhm; 1 LED (in this case blue); 1 LDR: Some condutor cables ...
Read more

›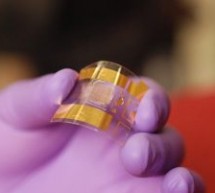 The transistor revolutionized the field of electronics, and paved the way for smaller and cheaper radios, calculators, and computers, among other things since its very first practically implemented device as a point-contact-transistor invented in 1947 and getting the Nobel Prize in Physics in 1956. Now, engineers from the University of Wisconsin-Madison (UW-Madison) have built the most flexible, fully-funct ...
Read more

›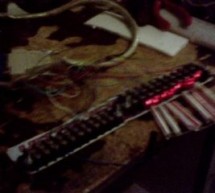 Note: Try any or all of these at your own risk. I will not be responsible for any issues.  Get a professional to help if you are unsure. The concept is that we take a controlling voltage from the computer or a micro-controller, which drives an electrically isolated circuit with Relay or Triac. You must choose a Relay circuit, if you have a big coffee-machine (greater than 200W or so), otherwise you can use ...
Read more

›

This Design Idea is a solid state relay (SSR) which uses a triac to switch AC loads at high current. There are plenty of simple SSR circuits available, but this may be the simplest circuit that achieves turn-on and turn-off only when the AC line voltage is near zero. Figure 1   AC SSR schematic with zero-cross switching (use browser zoom or open in another tab to enlarge) Transistor Q2 acts as a clamp to di ...
Read more

›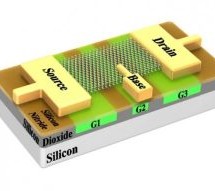 In a recently published study, a team of researchers at SUNY Polytechnic Institute in Albany, New York, has suggested that combining multiple functions in a single semiconductor device can significantly improve device's functionality and efficiency. Nowadays, the semiconductor industry is striving to scale down the device dimensions in order to fit more transistors onto a computer chip and thus improve the ...
Read more

›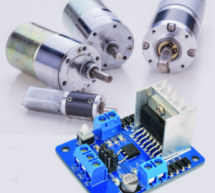 It can be controlled through logic levels to set the speed and the direction of the rotation of CC brushed motors and stepper motors; outputs have LEDs indicating the rotation direction. The circuit board we are presenting this time is based on the dual-bridge driver L298N, in a traditionally mounted version in a Multiwatt container with 15 staggered pins; it has two terminal blocks for attaching to DC moto ...
Read more

›