The CANable is a hardware clone of Eric Evenchick's CANtact project, an open-hardware USB to CAN adapter compatible with socketcan. I took his design and reworked the hardware to be a bit more suitable for my personal needs, with a screw terminal instead of a DB9 connector and a much smaller PCB.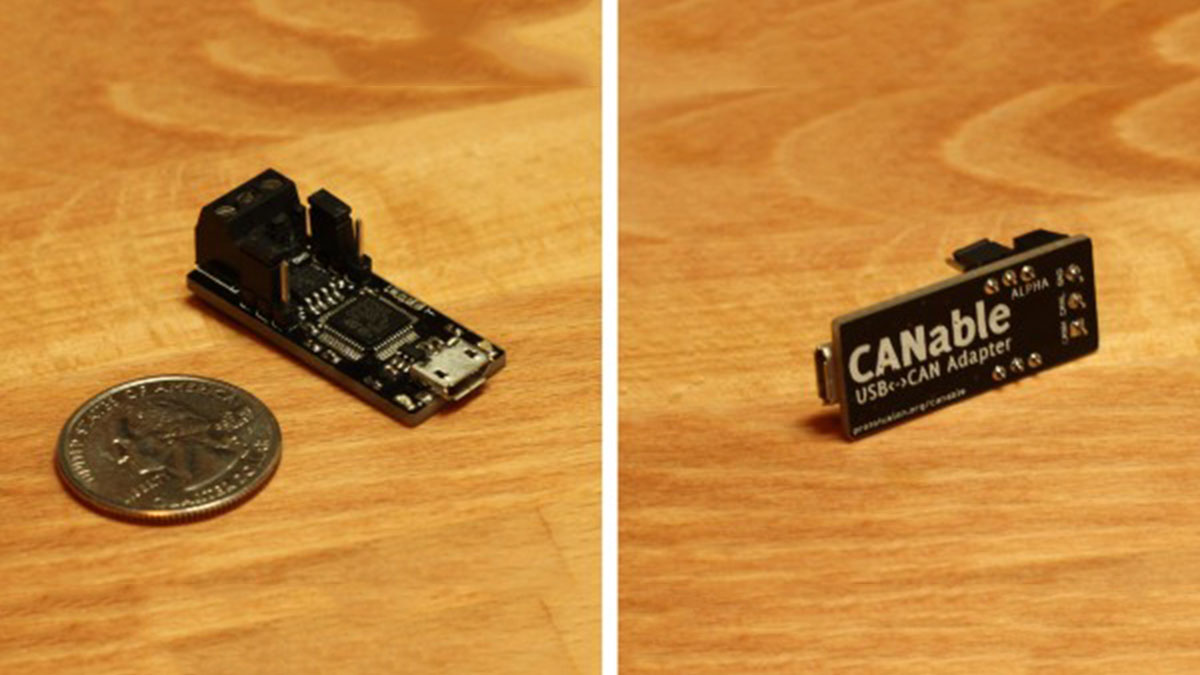 The design is open-source hardware and the schematic is nearly identical to CANtact except CANable uses the STM32L042's onboard high speed oscillator, has a micro-USB connector, and has a smaller 3.3v regulator. Feel free to pull down the hardware source and the firmware (a forked version of the CANtact firmware that uses the internal oscillator instead of an external crystal).
Update: CANable support has been merged into the CANtact firmware. Just change the define in main.c for CANable and you should be good to go!
I'm currently not producing these boards, but you may fabricate your own from the source files linked above. If there's enough interest I may consider fabricating and selling some boards. Drop a comment if you're interested!
For more Details: The CANable: a small USB to CAN adapter