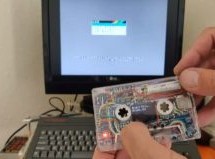 While these days we're blessed with the magic of always-on internet connections and cloud services, back in the day software was delivered on physical media. Some of the most reviled media were data tapes, much maligned for their glacial loading times. However, the tangibility did give them some charm, and [JamHamster] decided to recreate this with his self-contained virtual tape loader. The guts of the loa ...
Read more

›
Singapore-based startup Kobol has successfully launched its open-spec "Helios4" NAS (network-attached storage) SBC and fanned system. In May 2017, Kobol tried to launch the open-spec Helios4 SBC and fan-equipped system for NAS on Kickstarter. Though a total of 337 backers helped to raise $74K for the Helios4, Kobol fell short of its $110K funding goal. The Helios4 NAS SBC runs Debian on ...
Read more

›
Con dos modos de realización de pruebas (manual y automático), este testeador de alimentación USB-C es una solución compacta, económica y stand-alone. We are quickly entering the age of USB Type-C. This "jack of all trades" port is appearing in more and more new electronic devices. USB Type-C helps to reduce reliance on proprietary power adapters and USB cables; you can move to a single, robust, and compact ...
Read more

›
FriendlyElec recently released a pretty exciting hacker board which is super cheap, considering the features of the board and the price it is being sold for. The Single Board Computer (SBC) is based on Rockchip RK3399; a low power, high-performance processor. The board which is called Nano PC – T4 can be regarded as the smallest rock chip based board as it measures 100mm by 64m as compared to other RK3399 S ...
Read more

›
Change is constant and accepted by most people if not all. The Evolution of the digital computer has been continuous, technological advancement brought minicomputers, microcomputers, and even notepads. It also brought the invention of smartphones and tablets, but all these gadgets which have been in existence have different issues such as size, weight, ability to carry out specific functions well and many m ...
Read more

›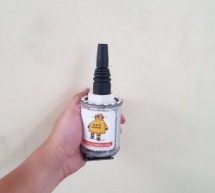 Today I will share how to make a WIFI JOYSTICK from an ESP8266 and 4 ways industrial joystick. It can be integrated into the factory's automation system or be used for smart home control. The mentioned control systems are PLCs and the specific case that I am applying is SIEMENS PLC S7-300..... Let's start and firstly please watch the video below: https://youtu.be/aFG6ttPEAu4 Step 1: BILL OF MATERIAL Main co ...
Read more

›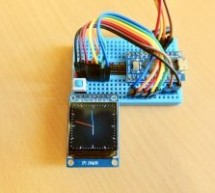 https://youtu.be/lFRq-LM5flQ This instructables show how to use a square color display and Arduino dev board build a watch core. This will cover the topics of dev board selection, display selection, extra modules selection, UI design, performance tuning and power saving. Note: I have prototyped some Arduino Watches few years ago. But the hardware sizes at that time are too big to squeeze into a watch case, ...
Read more

›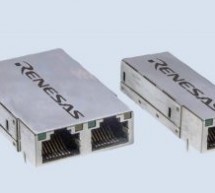 Renesas Electronics Corporation, a significant supplier of advanced semiconductor solutions, announced its latest industrial Ethernet module solution, the I-RJ45. It combines a single- or dual-port RJ45 connector and simplifies integration for industrial Ethernet by supporting various industrial network applications including sensors and transmitters, gateways, operator terminals and remote I/O. This new de ...
Read more

›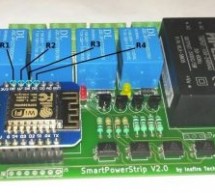 https://youtu.be/uXSMAoU3B6Y This instructable shows how you can build your own easy or simple DIY Internet-connected Smart Power Strip to control Electrical Appliances from remotely.You can also automate the daily repetitive task with scheduling feature, so the appliance will automatically be turned on and off on set timings. WARNING: This project includes work around HIGH VOLTAGE 230V and HIGH CURRENT 5A. ...
Read more

›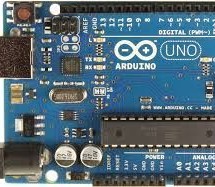 https://youtu.be/bkCg6-8Zuf0 https://youtu.be/Laz_4UWLW6Q Please vote for Drawing Robot on this link. Thanx in advance Fixing my drawing incapability with my robotics skills and to me results were not that bad. Now I can at least save my self from humiliation in my drawing class. This project is good for beginners and gives sufficient exposure to arduino, matlab coding and mechanics. There is not much in th ...
Read more

›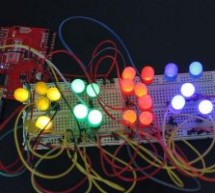 Designing a Mini BillBoard using LED Lights(different colors) , Arduino and Bread Board. Thought of creating a mini billboard, that could display my name ("Josh") . This is for one of the build nights (required us to use LED lights). This billboard would blink in out josh several times just like any big billboard. Here is a link to the video of the project Mini BillBoard . Follow me on twitter @SJTGs Step 1 ...
Read more

›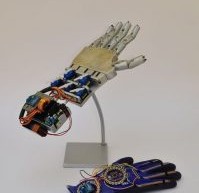 https://youtu.be/efO-ooyS-mo This is my school project for the 5th year of high school (I'm Italian, we have 5 years of high school). It consists in an artificial hand controlled by a glove with flex sensors. The artificial hand reproduces the movements of the hand with the control glove, wirelessly. The hand and the glove works both with Arduino. I just wanted to share my work for everyone interested :) Th ...
Read more

›