If you are mainly involved in designing or repairing digital devices, a logic analyzer is more useful than an oscilloscope for tracing signal through circuits. However, does this mean you should rush out and buy a logic analyzer? The instruments from the leading manufacturers are too expensive for home use or startup businesses, and the low-cost alternatives don't do what you want or have half-baked softwar ...
Read more

›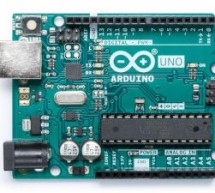 Arduino Uno is a microcontroller board based on the ATmega328P (datasheet). It has 14 digital input/output pins (of which 6 can be used as PWM outputs), 6 analog inputs, a 16 MHz quartz crystal, a USB connection, a power jack, an ICSP header and a reset button. It contains everything needed to support the microcontroller; simply connect it to a computer with a USB cable or power it with a AC-to-DC ad ...
Read more

›
After making the switch from AVR to STM32 microcontrollers, I redesigned my old 6-pin ICSP pogo-programming adapter for SWD. The new design allows programming with pogo pins or a small pin header soldered to the pogo pads for debugging, all with the same cable. The footprint uses surface mount pads only, so it can be placed on even the most compact board layouts. The ST-link adapter I designed a small PCB w ...
Read more

›
Among my recent electronics purchase spree was the amazing Teensy LC from PJRC. It has a nice ARM Cortex-M0+ processor, real hardware USB, and what's the nicest part, an Arduino add-on called Teensyduino which enables easy programming with Arduino, but with support for many of the hardware features. Now I started playing piano a while ago, and just a few weeks ago bought a Pianoteq license to send notes via ...
Read more

›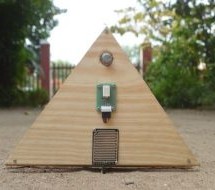 Ever wanted to monitor your city's Current Weather Conditions, Carbon Footprint, Noise and Pollution levels? Do you want be a Climate Change Crusader or set-up your own Tweeting Weather Station and share your local weather conditions with the world? Meet Tweeting Weather IoT Station aka TWIST - a DIY, Open-Source Environmental Monitoring and Meteorological Data Acquisition Platform. The purpose of TWIST is ...
Read more

›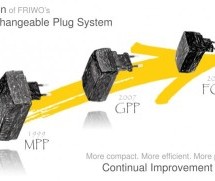 DoE 2016 is a known term naming stringent regulations established by DoE (department of energy USA) valid from year 2016. Among other things it brings a requirement for a standby power consumption of small adapters to be below 0.1W. In Europe we have here a limit of 0.5W for majority of small adapters, but even here can be expected toughening in the nearest years. That´s why German company Friwo as a long-t ...
Read more

›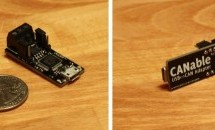 The CANable is a hardware clone of Eric Evenchick's CANtact project, an open-hardware USB to CAN adapter compatible with socketcan. I took his design and reworked the hardware to be a bit more suitable for my personal needs, with a screw terminal instead of a DB9 connector and a much smaller PCB. The design is open-source hardware and the schematic is nearly identical to CANtact except CANable uses the STM3 ...
Read more

›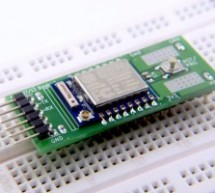 The rise of the ESP8266 WiFi chip was almost overnight with Espressif's open approach and pushing from Hackaday. While no ground-breaking product has yet emerged, the development on the chip are phenomenon. However due to an unknown reason the ESP8266 modules manufacture seems to prefer non-standard 2.0mm pitch connector, which gives a lot of headache to breadboarding lovers like me. This forced me to make ...
Read more

›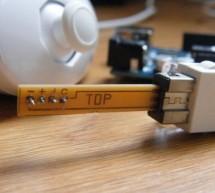 This tutorial is for all those people who have an arduino and want to use there Wii nunchuck as an input device, but dont realy feel like cutting open the cord and ruining the nunchuck FOREVER!!!!!!!!well youve come to the right place! Step 1: Supplies These are the supplies you will need most can be found at radioshack and at hardware stores. if you cant find any etchant solution i made my own on STEP 6. + ...
Read more

›
How to build your own VGA-adapter My lifetime project: building an 8-bit computer using Z80 CPU. This week I had a bad flu and could not do anything useful so I decided to dig up my old plans for this project. I first re-designed many things, like power, CPU-board, IO-board and so on (my old plans were around 10 to 15 years old). After some thought I realized: When I get even the CPU-board working, I want t ...
Read more

›
This is super simple but very useful if you are in a hurry or just like to do things yourself and on the off chance you didn't know, this is about the easiest way to add mobile power to your Arduino. After looking at a number of battery power solutions for Arduino ranging from Lithium Backpacks to Minty Boost kits I decided I didn't want something even that complicated. Granted, the 9 Volt isn't the most ef ...
Read more

›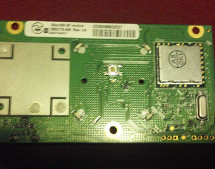 This instructable will go over the steps to connect a RF module from an RROD xbox to your computer so you can use a wireless controller with your computer. ******DISCLAIMER******* DONT TRY THIS IF YOU DONT HAVE ANY EXPERIENCE WITH ELECTRONICS/SOLDERING OR COMPUTERS IM NOT RESPONSIBLE IF YOU SCREW UP.... now that we've gotten that out of the way Step 1: Soldering .... First strip the usb cable, inside there ...
Read more

›