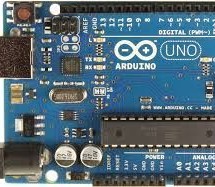 https://youtu.be/bkCg6-8Zuf0 https://youtu.be/Laz_4UWLW6Q Please vote for Drawing Robot on this link. Thanx in advance Fixing my drawing incapability with my robotics skills and to me results were not that bad. Now I can at least save my self from humiliation in my drawing class. This project is good for beginners and gives sufficient exposure to arduino, matlab coding and mechanics. There is not much in th ...
Read more

›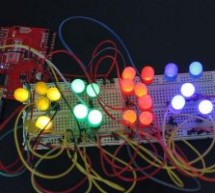 Designing a Mini BillBoard using LED Lights(different colors) , Arduino and Bread Board. Thought of creating a mini billboard, that could display my name ("Josh") . This is for one of the build nights (required us to use LED lights). This billboard would blink in out josh several times just like any big billboard. Here is a link to the video of the project Mini BillBoard . Follow me on twitter @SJTGs Step 1 ...
Read more

›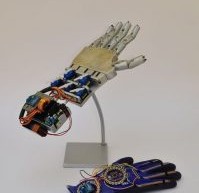 https://youtu.be/efO-ooyS-mo This is my school project for the 5th year of high school (I'm Italian, we have 5 years of high school). It consists in an artificial hand controlled by a glove with flex sensors. The artificial hand reproduces the movements of the hand with the control glove, wirelessly. The hand and the glove works both with Arduino. I just wanted to share my work for everyone interested :) Th ...
Read more

›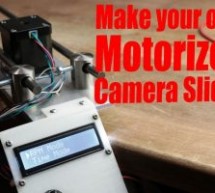 In this project I will show you how I repurposed two old camera tripods in order to create a motorized camera slider. The mechanical system consist mostly of aluminium and stainless steel which makes the slider sturdy and pretty decent looking. The electrical system consists of an Arduino Nano with LCD, rotary encoder, limit switches and stepper motor. Let's get started! Step 1: Watch the Videos! https://yo ...
Read more

›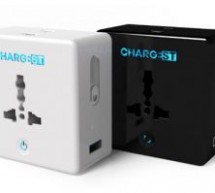 When you travel, it's a bit frustrating to fill your luggage with lots of chargers, cables, and adapters to fit your charging needs. In addition to the space it takes which makes it harder to bring every kind of charger you may need. ChargEST is designed to become your charging companion anywhere in the world you might be, so you can power up all your devices with a single accessory. It is compatible with U ...
Read more

›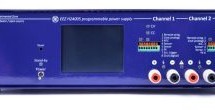 Envox Experimental Zone (EEZ) is an open hardware and open source development website, that creates and shares various open source hardware and software projects using as much as possible open-source tools and technologies. One of their projects is the programmable bench power supply 'EEZ H24005'. The goal is to make a reliable, modular, open and programmable power supply, that can be used for various tasks ...
Read more

›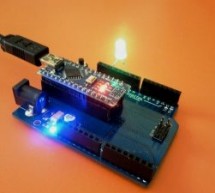 Arduino Nano is a nice, small and cheap member of the Arduino family. It is based on the Atmega328 chip, what makes it as powerful as the biggest his brother Arduino Uno, but it can be obtained for less money. In Ebay now Chinese versions can be bought for less than 3 USD. Additionally to its smaller size comparing with Arduino Uno, the Nano board has also the advantage to have two more analog inputs A6,A7. ...
Read more

›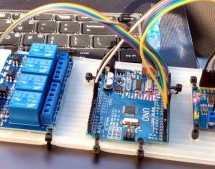 It used to be that there wasn't a problem on the average car that couldn't be solved with a nice set of wrenches, a case of beer, and a long weekend. But the modern automobile has more in common with a spaceship than those vintage rides of yesteryear. Bristling with sensors and electronics, we're at the point that some high-end cars need to go back to the dealer for even minor repairs. It's a dark time for ...
Read more

›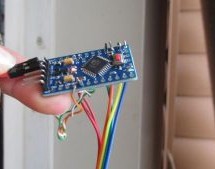 In this instructable I am going to show you how to build a weather station that logs the information that it collects on a sd card. Step 1: If You Prefer a Video Here It Is Step 2: Get All the Parts You need, 1 Arduino board, I used the pro mini 1 dht sensor I used the dht 22 1 10k resistor 1 SD card or micro SD card with matching board 3 feet on wire 3 wire cable (you will use this to connect your dht sens ...
Read more

›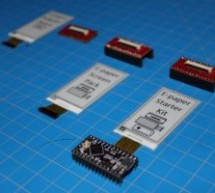 Low cost, no power, and easy to use: E-paper is here! The E-paper Shield Kit makes it easy for you to have fun playing with E-paper, no electronics experience required! You can start writing text and drawing pictures to the screen in minutes! E-paper in Your Next Project Do you have a great idea that needs a screen which requires zero power to maintain an image? Are you looking to add an interesting display ...
Read more

›
I will show you how to send emails from any ESP8266 wifi module using Gmail server. This instructable relies on Arduino core for ESP8266 WiFi chip, which makes a self-contained microcontroller from it (no need of AT commands and master devices). You can connect sensors and get notified by email about changes. Before we begin Required hardware: Any ESP8266 (I'm using ESP8266-07 ebay link). In my case USB UAR ...
Read more

›
During experiments with digital voice mode in hamradio I discovered a nice project describing an adapter for D-Star, DMR and other digital modes based on an Arduino Due and a little PCB to be put on top. This unit is called the Multimode Digital Voice Modem or MMDVM (see [1]). It seems that this is getting quite popular because hard- and software is Open Source. The units can be ordered from Bruce, VE2GZI f ...
Read more

›