Interfacing TFT LCD with Arduino
Today, we are going to Interface 2.4 inch TFT LCD Shield with Arduino. By using this color TFT LCD shield we can show characters, strings, blocks, images etc on the color TFT LCD. And we can use this TFT Shield in many applications like:  Security System, Home Automation, Games etc.
Interfacing TFT LCD with Arduino is very easy. We only need to have an Arduino Board & a 2.4 inch TFT Shield in hardware part and Arduino IDE & TFT Library in software part. Many libraries are available on the Internet, for TFT Shield to operate, but different TFT LCDs have different inbuilt drivers. So first we need to identify the driver of TFT and then install a suitable library for that. Here we are using 2.4 inch TFT Shield having ili9341 driver. Link, for downloading the Library for given TFT, is given in 'Steps' below. Check this for simple LCD interfacing with Arduino.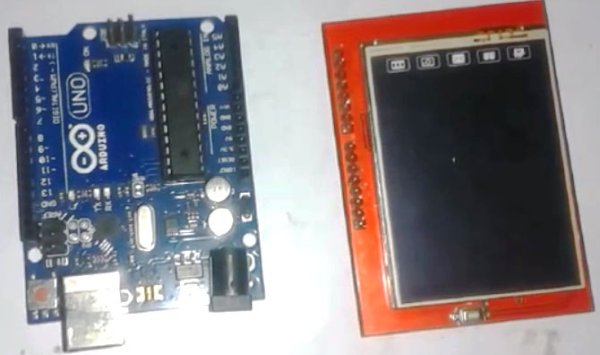 Project Ratings:
Related posts