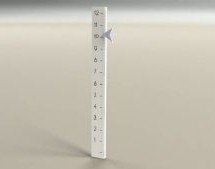 On the face of it, making a clock that displays the time by moving a pointer along a linear scale shouldn't be too hard. After all, steppers and linear drives should do the job in a jiffy. Throw an Arduino in and Bob's your uncle, right? Wrong. At least that's not the way [Leo Fernekes] decided to build this unique ratcheting linear clock, a brilliant decision that made the project anything but run-of- ...
Read more

›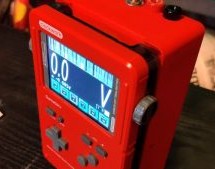 There are many different single board computers that are general purpose, but there's another breed targeted at specific applications. One such is the Clockworkpi, a handheld Game Boy-style games console, which may be aimed at gamers but has just as much ability to do all the usual SBC stuff. It's something [UncannyFlanigan] has demonstrated, by turning the Clockworkpi into a multimeter. And it's not just a ...
Read more

›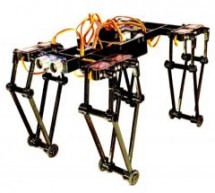 Instructables member Sebastian Coddington has created a racing quadruped robot using the power of Arduino. The race consists of a 10 m autonomous sprint and competitors can use quadruped or biped robot. The current record for a quadruped is 42 seconds for a 10 m sprint. The GorillaBot design is based on a five bar linkage mechanism for each leg, 2 servos power each leg for a total of 8 servos. "Seeking a bi ...
Read more

›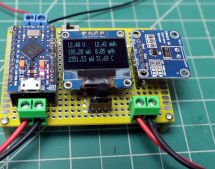 If you are dealing with solar or battery power, you might want to have one of these little energy meters built by [Open Green Energy] around. The Arduino-based instrument measures DC voltage, current, power, energy, capacity, and temperature. The range is only up to 26 volts and 3.2 amps, but you could extend that with some external circuitry. Of course, measuring a voltage with the Arduino is old ...
Read more

›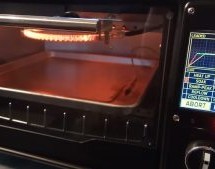 We've seen plenty of simple reflow ovens, and there's an excellent chance that some of the people reading these words have even thrown their own together. A minimal example isn't much more than a old toaster oven, a Solid State Relay (SSR), a thermocouple, and a microcontroller to get them all talking. But if you're like [Mangy_Dog] and willing to put in a bit more effort, the final result can be a capable ...
Read more

›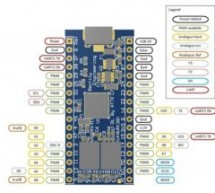 Engineer and developer Alex Tan based in Singapore has launched a new Kickstarter crowdfunding campaign for the SAMD21 M0+ Arduino-compatible board. Featuring a 32-bit 48MHz ARM Cortex M0+ w/ internal 32K Ram 256K Flash, 8M Ram 128M Flash onboard and more. "I have sourced and used many microcontroller boards for many projects and very often I find boards with insufficient pins, too big, too power hungry, an ...
Read more

›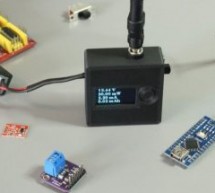 Makers, developers and hobbyists looking for a way to measure both voltage and current simultaneously may be interested in a new Arduino project published to the official Arduino blog, featuring Karl Kristian Torp's palm-sized Tiny V/A. The Arduino Nano based project takes input from the power supply via a female barrel jack connector. This supplies the load through a male connector output, and also powers ...
Read more

›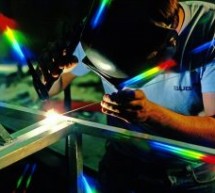 Businesses in every industry need to stay current and modernize to streamline, compete, and take the business forward, but this is particularly true in manufacturing which is a fast-changing environment. There are always new tech developments, trends, challenges, and regulations which can make it difficult to modernize. Still, there are a few key areas to focus on, which will help you to stay current and co ...
Read more

›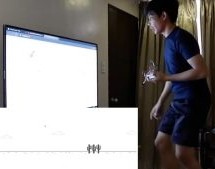 It's great to see people are out there trying to find fun ways to exercise amid the current crisis. Although jumping up and down isn't great for the knees, it does give decent cardio. But if you don't have a rope or a puddle, we admit that jumping can lose its bounce pretty fast. Quarantine has been a game-filled time for [fridaay]. Somewhere between a handful of FPS games, he decided to try to play Go ...
Read more

›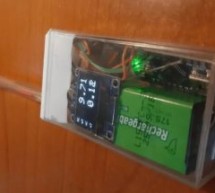 Instructables member "rgco" has published a great tutorial to the project site providing details on how you can create your very own DIY magnetometer or Gaussmeter to measure the strength of magnetic fields. A magnetometer is an essential tool to test the strength of permanent magnets and electromagnets and to understand the field shape of nontrivial magnet configurations. "If it is sensitive enough it can ...
Read more

›
The demand within the global shock sensors market is growing at the back of technological improvements in sensor technologies. The advent of Arduino series sensors was a gamechanger for the vendors operating in the global shock sensors market. Furthermore, advancements in the automobile industry have also spearheaded the growth of the global market. The growth of the automobile industry in underpinned by pr ...
Read more

›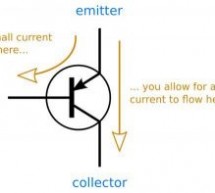 The PNP transistor is a mystery to many. But it doesn't have to be. If you want to design circuits with transistors, it's really worth knowing about this type of transistor. For example: Want to automatically turn on a light when it gets dark? The PNP transistor will make this easy for you. In my article how transistors work, I explained how a standard NPN transistor works. If you haven't already, I'd reall ...
Read more

›