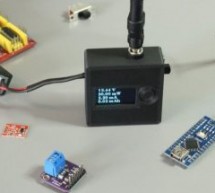 Makers, developers and hobbyists looking for a way to measure both voltage and current simultaneously may be interested in a new Arduino project published to the official Arduino blog, featuring Karl Kristian Torp's palm-sized Tiny V/A. The Arduino Nano based project takes input from the power supply via a female barrel jack connector. This supplies the load through a male connector output, and also powers ...
Read more

›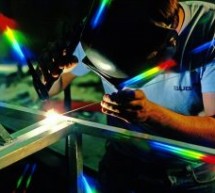 Businesses in every industry need to stay current and modernize to streamline, compete, and take the business forward, but this is particularly true in manufacturing which is a fast-changing environment. There are always new tech developments, trends, challenges, and regulations which can make it difficult to modernize. Still, there are a few key areas to focus on, which will help you to stay current and co ...
Read more

›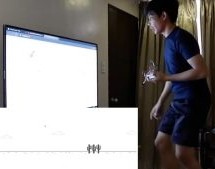 It's great to see people are out there trying to find fun ways to exercise amid the current crisis. Although jumping up and down isn't great for the knees, it does give decent cardio. But if you don't have a rope or a puddle, we admit that jumping can lose its bounce pretty fast. Quarantine has been a game-filled time for [fridaay]. Somewhere between a handful of FPS games, he decided to try to play Go ...
Read more

›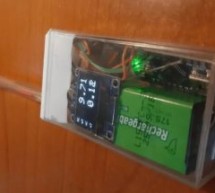 Instructables member "rgco" has published a great tutorial to the project site providing details on how you can create your very own DIY magnetometer or Gaussmeter to measure the strength of magnetic fields. A magnetometer is an essential tool to test the strength of permanent magnets and electromagnets and to understand the field shape of nontrivial magnet configurations. "If it is sensitive enough it can ...
Read more

›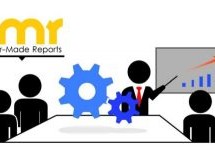 The demand within the global shock sensors market is growing at the back of technological improvements in sensor technologies. The advent of Arduino series sensors was a gamechanger for the vendors operating in the global shock sensors market. Furthermore, advancements in the automobile industry have also spearheaded the growth of the global market. The growth of the automobile industry in underpinned by pr ...
Read more

›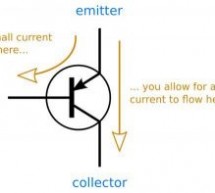 The PNP transistor is a mystery to many. But it doesn't have to be. If you want to design circuits with transistors, it's really worth knowing about this type of transistor. For example: Want to automatically turn on a light when it gets dark? The PNP transistor will make this easy for you. In my article how transistors work, I explained how a standard NPN transistor works. If you haven't already, I'd reall ...
Read more

›

This Design Idea is a solid state relay (SSR) which uses a triac to switch AC loads at high current. There are plenty of simple SSR circuits available, but this may be the simplest circuit that achieves turn-on and turn-off only when the AC line voltage is near zero. Figure 1   AC SSR schematic with zero-cross switching (use browser zoom or open in another tab to enlarge) Transistor Q2 acts as a clamp to di ...
Read more

›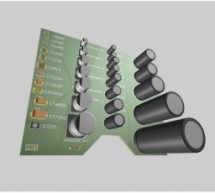 3D BRD Viewer is a free tool to visualize CadSoft EAGLE PCB Designs in 3D. You can drag your .brd file anywhere on this page and have a full 360 degree view of how your board will appear after assembly. Overview 3D BRD Viewer is a free tool to visualize CadSoft EAGLE PCB Designs in 3D. You can drag your .brd file anywhere on this page and have a full 360 degree view of how your board will appear after assem ...
Read more

›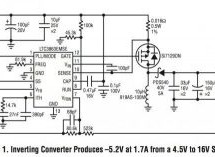 There are several ways to produce a negative voltage from a positive voltage source, including using a transformer or two inductors and/or multiple switches. However, none are as easy as using the LTC3863, which is elegant in its simplicity, has superior efficiency at light loads and reduces parts count compared to alternative solutions. Advanced Controller Capabilities The LTC3863 can produce a –0.4V to –1 ...
Read more

›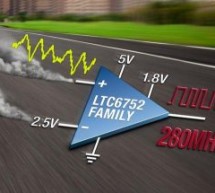 Features Very High Toggle Rate: 280MHz Low Propagation Delay: 2.9ns Rail-to-Rail Inputs Extend Beyond Both Rails Output Current Capability: ±22mA Low Quiescent Current: 4.5mA Features within the LTC6752 Family: 2.45V to 5.25V Input Supply and 1.71V to 3.5V Output Supply (Separate Supply Option) 2.45V to 3.5V Supply (Single Supply Option) Shutdown Pin for Reduced Power Output Latch and Adjustable Hysteresis ...
Read more

›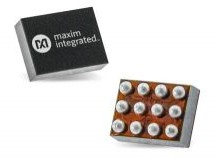 Maxim MAX17250 DC-DC Boost Converter is a high-efficiency, low quiescent current, synchronous boost (step-up) converter with True Shutdown™, programmable input current limit, and short-circuit protection. The MAX17250 has a wide input voltage range of 2.7V to 18V and generates an output voltage of 3V to 18V. The MAX17250 has a maximum on-time of 800ns and implements three modes of operation. The first mode ...
Read more

›
As EDN's Design Ideas editor, I see a range of design submissions, from good, to not so good. A recent DI I turned down for several reasons included a high-side current sense circuit with implementation problems. This got me thinking about the different ways to accomplish current sensing on a voltage rail. At their heart, the majority of DC current sense circuits start with a resistance in a supply line (th ...
Read more

›