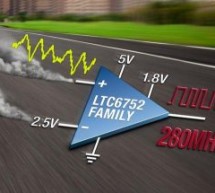 Features Very High Toggle Rate: 280MHz Low Propagation Delay: 2.9ns Rail-to-Rail Inputs Extend Beyond Both Rails Output Current Capability: ±22mA Low Quiescent Current: 4.5mA Features within the LTC6752 Family: 2.45V to 5.25V Input Supply and 1.71V to 3.5V Output Supply (Separate Supply Option) 2.45V to 3.5V Supply (Single Supply Option) Shutdown Pin for Reduced Power Output Latch and Adjustable Hysteresis ...
Read more

›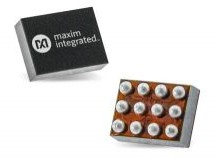 Maxim MAX17250 DC-DC Boost Converter is a high-efficiency, low quiescent current, synchronous boost (step-up) converter with True Shutdown™, programmable input current limit, and short-circuit protection. The MAX17250 has a wide input voltage range of 2.7V to 18V and generates an output voltage of 3V to 18V. The MAX17250 has a maximum on-time of 800ns and implements three modes of operation. The first mode ...
Read more

›
As EDN's Design Ideas editor, I see a range of design submissions, from good, to not so good. A recent DI I turned down for several reasons included a high-side current sense circuit with implementation problems. This got me thinking about the different ways to accomplish current sensing on a voltage rail. At their heart, the majority of DC current sense circuits start with a resistance in a supply line (th ...
Read more

›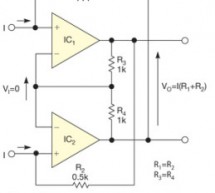 In most cases, you measure current by converting it into a proportional voltage and then measuring the voltage. Figure 1 shows two typical methods of making the conversion. In one method, you insert a probing resistor, RP, in series with the current path and use differential amplifier IC1 to measure the resulting voltage drop (Figure 1a). A second method is a widely known operational amplifier current-to-vo ...
Read more

›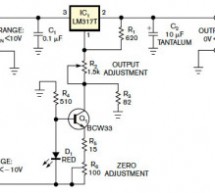 For many applications that require power-supply currents of a few amperes or less, three-terminal adjustable-output linear voltage regulators, such as National Semiconductor's LM317, offer ease of use, low cost, and full on-chip overload protection. The addition of a few components can provide a three-terminal regulator with high-speed short-circuit current limiting for improved reliability. The current lim ...
Read more

›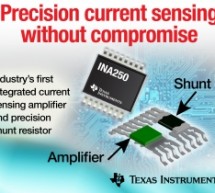 For highly accurate measurements over a wide temperature range, TI's INA250 integrates the shunt resistor with a bi-directional, zero-drift current-sense amplifier to support both low-side and high-side implementations. It enables high-accuracy current measurements at common-mode voltages that can vary from 0 to 36V. The family of devices will be available in four output scales; 200, 500 and 800 mV/A, and 2 ...
Read more

›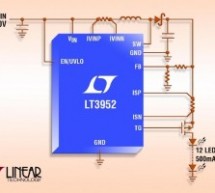 Features 4000:1 True Color PWM™ Dimming 4A, 60V Internal DMOS Switch Wide Input Voltage Range: 3V to 42V 0V to 60V Output Current Regulation with Monitor PMOS Switch Driver for PWM and Output Disconnect LED Short-Circuit Protection and SHORTLED Flag Internal Spread Spectrum Frequency Modulation Constant-Current and Constant-Voltage Regulation Input Current Limit and Monitor Adjustable Frequency: 200kHz to 3 ...
Read more

›
Suppose that you need to test a 1.5V, AA-size alkaline battery. You can apply a short circuit and measure current, or you can measure open-circuit voltage, but neither method properly tests the battery. A suitable test current of approximately 250 mA gives you a more reasonable test. You can use a 6Ω resistive load at 1.5V, which produces an output voltage of 1.46V at an ambient temperature of 25°C if the b ...
Read more

›