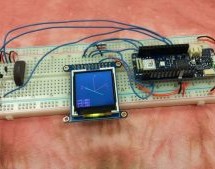 What are we building? Humans can't detect magnetic fields, but we use devices that rely on magnets all the time. Motors, compasses, rotation sensors, and wind turbines, for example, all require magnets for operation. This tutorial describes how to build an Arduino based magnetometer that senses magnetic field using three Hall effect sensors. The magnetic field vector at a location is displayed on a small sc ...
Read more

›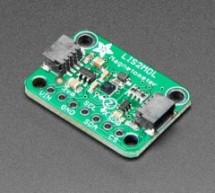 Adafruit have announced the availability of its new Triple-axis Magnetometer offering a sensor capable of sensing ranges from +-50 gauss (+- 5000 uTesla!) with no range-setting required. For high resolution, you can read at 100 Hz update rate, and if you were not too concerned about a slight loss of precision the sensor can output at 150 Hz. Adafruit explains a little more about the Triple-axis Magnetometer ...
Read more

›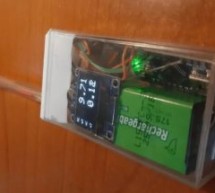 Instructables member "rgco" has published a great tutorial to the project site providing details on how you can create your very own DIY magnetometer or Gaussmeter to measure the strength of magnetic fields. A magnetometer is an essential tool to test the strength of permanent magnets and electromagnets and to understand the field shape of nontrivial magnet configurations. "If it is sensitive enough it can ...
Read more

›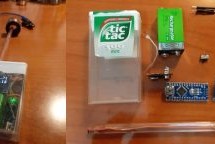 With the rise of affordable 3D printers, we just don't see the projects in Tic Tac boxes that we used to. That's kind of a shame. Not only are you upcycling existing plastic when you use one, they're decently sized component vessels for pocket builds such as [rgco]'s portable magnetometer, especially if you can get the 100-count box. Best of all, they're see-through! Sure, you could get a magnetometer app f ...
Read more

›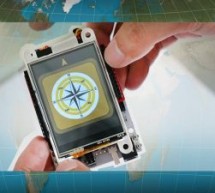 This project uses SmartEverything Development Board's on-board iNEMO 9-axis intertial module to make a digital compass. Story The Digital Compass project uses the SmartEverything Development Board's on-board iNEMO 9-axis inertial module specifically the 3D Magnetometer. The magnetometer module is sampled for the x and y axis readings and then computed its compass headings. The project is partnered with the ...
Read more

›
Description Let's give life to objects ! We looked for tiny, autonomous, easy to use, and 9 Degrees of Freedom IMU, but none of the available wireless motion sensors were affordable enough to really unlock creativity, so we built one. In a few simple points, here are the specs: - 9 DoF with on-board sensor fusion (more explanation below) - Easy to connect with BLE: good for computer + smartphone + tablet co ...
Read more

›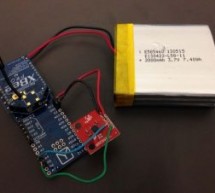 The objective of our project was to develop a wireless sensor device to be used for detecting motor vehicles, along with their direction of travel. The sensor is to be used in a larger system to monitor parking lot traffic by counting ins and outs of vehicles, thus showing which lots are full or not via a website and mobile application. [gallery columns="2" size="medium" ids="31233,31234"] The sensor is a m ...
Read more

›
Introducing: LoRaONE The one solution to connect all the things, all the time. What is it? LoRaONE is all you need to create your own IoT solution. An Arduino compatible board packed with features and sensors, making it the ideal solution for makers and creators that can't wait to make the Internet of Things a reality. It is easy to program, connected to its surroundings through numerous sensors and ready t ...
Read more

›
The HMC5883L magnetometer This component (a small chip) HMC5883L, produced by Honeywell, bases its operation on  AMR (Anisotropic Magnetoresistive) technology and allows you to be able to measure both the direction and the magnitude of the earth's magnetic field. This magnetometer HMC5883L has within 3 magneto-resistive sensors arranged on three perpendicular axes (the Cartesian axes x, y and z). Here you c ...
Read more

›