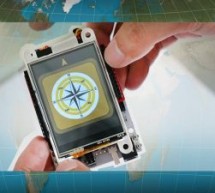 This project uses SmartEverything Development Board's on-board iNEMO 9-axis intertial module to make a digital compass. Story The Digital Compass project uses the SmartEverything Development Board's on-board iNEMO 9-axis inertial module specifically the 3D Magnetometer. The magnetometer module is sampled for the x and y axis readings and then computed its compass headings. The project is partnered with the ...
Read more

›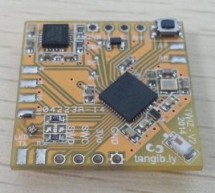 Description Let's give life to objects ! We looked for tiny, autonomous, easy to use, and 9 Degrees of Freedom IMU, but none of the available wireless motion sensors were affordable enough to really unlock creativity, so we built one. In a few simple points, here are the specs: - 9 DoF with on-board sensor fusion (more explanation below) - Easy to connect with BLE: good for computer + smartphone + tablet co ...
Read more

›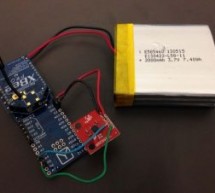 The objective of our project was to develop a wireless sensor device to be used for detecting motor vehicles, along with their direction of travel. The sensor is to be used in a larger system to monitor parking lot traffic by counting ins and outs of vehicles, thus showing which lots are full or not via a website and mobile application. [gallery columns="2" size="medium" ids="31233,31234"] The sensor is a m ...
Read more

›
Introducing: LoRaONE The one solution to connect all the things, all the time. What is it? LoRaONE is all you need to create your own IoT solution. An Arduino compatible board packed with features and sensors, making it the ideal solution for makers and creators that can't wait to make the Internet of Things a reality. It is easy to program, connected to its surroundings through numerous sensors and ready t ...
Read more

›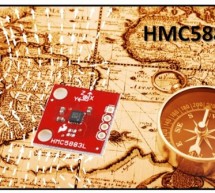 The HMC5883L magnetometer This component (a small chip) HMC5883L, produced by Honeywell, bases its operation on  AMR (Anisotropic Magnetoresistive) technology and allows you to be able to measure both the direction and the magnitude of the earth's magnetic field. This magnetometer HMC5883L has within 3 magneto-resistive sensors arranged on three perpendicular axes (the Cartesian axes x, y and z). Here you c ...
Read more

›