ADLINK Technology recently announced the release of its latest COM Express Compact Size Type 6 module, the cExpress-WL which follows the same path with earlier modules like the cExpress-SL and the cExpress-AL with a 95 x 95mm form factor.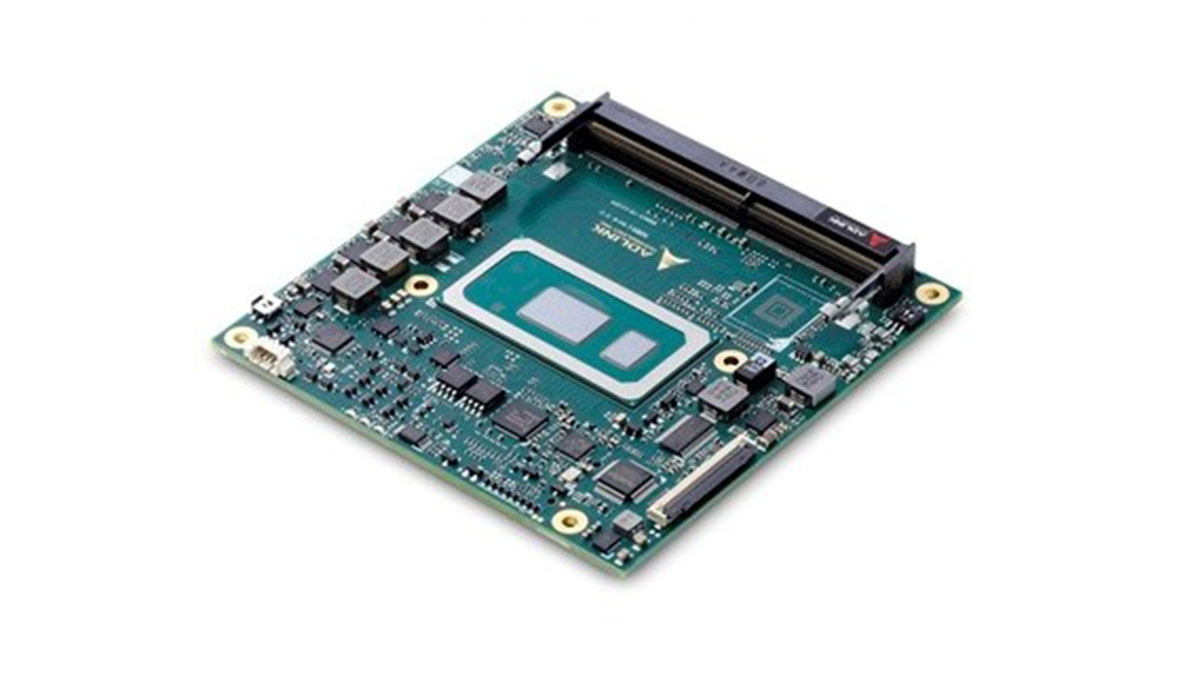 The cExpress-WL features the new 8th Generation Intel® Core™ processor, the Whiskey Lake-UE (formerly "Whiskey Lake-U") and it represents the first time an Ultra-low-power Intel Core i7 and i5 processors will support 4 cores compared to the previous generations with 2-core processors, increasing performance by almost 40% without significant increase in the price of the board.
The cExpress-WL offers standard support for Windows 10, Ubuntu LTS, and CentOS, and offers a Yocto Project based extended BSP posted on GitHub, running on the following processors:
Core i7-8665UE (4x cores @ 1.7GHz, 8MB cache, 15W; Intel UHD Graphics 620)
Core i5-8365UE (4x cores @ 1.6GHz, 6MB cache, 15W; Intel UHD Graphics 620)
Core i3-8145UE (2x cores @ 2.2GHz, 4MB cache, 15W; Intel UHD Graphics 620)
Celeron 4305UE (2x cores @ 2.0GHz, 2MB cache, 15W; Intel UHD Graphics 610
A new critical feature is the support for USB 3.1 Gen 2 that for the first time allows for a maximum transfer speed of 10 Gbit/s, making the cExpress-WL ideally suited for transferring uncompressed UHD video streams from multiple USB cameras. The combination of USB 3.1 Gen 2 paired with a high-performance Intel® UHD Graphics, a scalable choice of processor and Intel® Distribution of OpenVINO™ Toolkit makes this module a highly flexible building block for emerging AI, machine vision and surveillance applications. More traditional applications that can benefit from the low power consumption and high performance of the cExpress-WL are medical ultrasound, test and measurement, factory automation, and industrial HMI.
The cExpress-WL features quad- and dual-core 8th Gen Intel® Core™ processors in a 15W TDP envelope and up to 64GB dual-channel non-ECC DDR4 memory, providing uncompromised performance in a compact form factor. The Intel® Gen 9 LP Graphics Core supports up to 3 independent displays with a combination of DisplayPort/HDMI/LVDS, eDP or VGA outputs to support both new and legacy applications. The module is also equipped with up to 8 PCIe lanes for system expansion.
Available wide range voltage input (5V to 20V) covers most standard applications, including outdoor scenarios such as a battery or solar-powered setups, and simplifies carrier board power design requirements. Wide-range voltage design contributes to simplified carrier power and also gives more tolerance for the power input from carrier and de-complexity of the power circuit design in carrier.
Key Features
8th Gen quad/dual-core Intel® Core™ Processors
Up to 64GB Dual Channel non-ECC DDR4 at 2133/2400MHz
Two DDI channels, one LVDS (opt. 4 lanes eDP), one opt. VGA, supports up to 3 independent displays
Up to eight PCIe lanes, GbE
Up to three SATA 6 Gb/s, four USB 3.1 Gen2 and four USB 2.0
Supports Smart Embedded Management Agent (SEMA) functions
Extreme Rugged operating temperature: -40°C to +85°C (optional)
The module comes standard with AMI Aptio V UEFI BIOS or can instead be equipped with an Intel® Slim Bootloader. Slim Bootloader is an open-source boot firmware, built from the ground up to be small, secure and optimized to run on Intel x86 architecture, and is specially designed to be small, fast and secure while also being extensible and extremely configurable for OEMs and system integrators.
Read more: WHISKEY LAKE-UE MODULE SUPPORTS FOUR USB 3.1 GEN2 PORTS