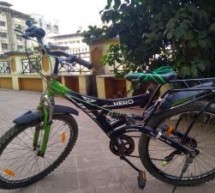 This project came to my mind when doing my MEM (Mechanical Engineering Measurement) project, a subject in my B.tech. The idea is to measure the angular velocity of my bicycle's wheel. Thus knowing the diameter and the all time mathematical legend the pi(3.14) the speed can be calculated. Also knowing the number of time the wheel has rotated, the distance traveled can be easily known. As an added bonus, I de ...
Read more

›
To get started with Arduino, you'll need some basics. In this tutorial, we'll go beyond a little blinky light and teach you about: VariablesInput and Output pinsSensors and reading dataMapping resultsFunctions In another tutorial, I'll cover classes and why we might use them. But, we might still make a little light blink... Just because... Hello, World! Ok. Bad joke. This will be fairly simple, bu ...
Read more

›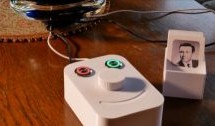 Microwaves used to be simple to use. Set the dial for the desired time, and hit start. Then, everything went digital and the average microwave now takes between four and six button presses in precise order just to start heating. Music players have gone down a similar path, and those that grew up in the era of vinyl records can find modern digital media simply too hard to work with. To solve this problem, [a ...
Read more

›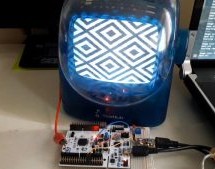 While most analog televisions come with composite video inputs on a yellow RCA jack, the feature is not universal. This problem was even more prevalent in the 1980s, and most home consoles got around the problem by instead feeding video to the television's tuner with an RF modulator. [Manzel Seet] had just such a television which used the PAL standard. Wanting to display images from a microcontroller, he pu ...
Read more

›
This project is an update of one of the previous model railroad automation projects, The Model Railway Layout with Automated Siding. This version adds the feature of coupling and decoupling of the locomotive with the rolling stock. The operation of the railway layout is as follows: The locomotive will start from the mainline and proceed into the siding to couple with the rolling stock.The locomotive wi ...
Read more

›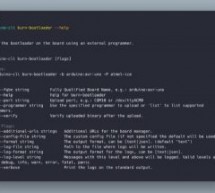 Today the official Arduino development team have rolled out a new update to the Arduino CLI, adding some new exciting features in version 0.11.0. New features include Command-line completion, External programmer support and Internationalization and localization support (i18n). "Finally, the autocompletion feature has landed! With this functionality, the program automatically fills in partially typed command ...
Read more

›
Seco Embedded Creators have launched the i.MX8M based Q7-C25 and i.MX8Quad based Q7-C26. Both can run Linux and Android, and are available in 0 to 60°C and -40 to 85°C models. The 5V modules have many similar features, but the Q7-C26 based on the more powerful, up to hexacore i.MX8Quad adds some extras such as SATA III support. The Q7-C25 utilizes NXP's dual- or quadc ...
Read more

›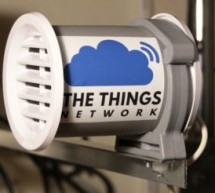 Particle sensors could be cheap and easy to use. Disadvantage of lowest cost PM sensors is lack of "calibration". The best method to measure particle content dispensed in the air is to collect the air sample and analyse it off-line in the laboratory with proper equipment (not cheap at all). Optical particle counting sensors use the light scattering method to detect and count particles in the operating conce ...
Read more

›
About I am very excited to bring to you another Kickstarter. The SAMD HCC Module! What is it? The SAMD HCC Module is an Arduino compatible, ready and easy to solder, surface mount programmable micro-controller module. Its purpose is to simplify the process of creating and building your own custom circuit boards without the need of worrying about soldering small fragile components, while still retaining all ...
Read more

›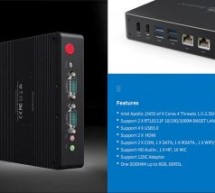 The Chinese based company, Beelink is known for its set of consumer-oriented mini PC, and Android TV Boxes has now launched a new brand of mini PC that slightly differs from its traditional domestic-focused mini-PC but with the of hope of targeting industrial and commercial uses called the Beelink KT03. The Beelink KT03 is meant to find applications in industrial, commercial and research applications. ...
Read more

›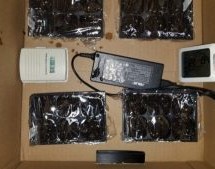 It is said that you're not a sysadmin if you haven't warmed up a sandwich on server. OK, it's not widely said; we made it up, and only said it once, coincidentally enough after heating up a sandwich on a server. But we stand by the central thesis: never let a good source of excess thermal energy go to waste. [Joseph Marlin] is in the same camp, but it's not lunch that he's warming up. Instead, he's using ...
Read more

›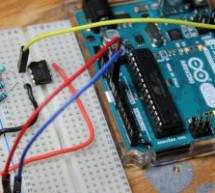 If your project calls for light sensitivity, it's hard to beat light dependent resistors (LDRs), also known as photoresistors. They're available for a few cents each, and their resistance varies based on how much light they receive. In the dark, these devices produce resistances in the megohm range, and can fall to hundreds of ohms or even less when exposed to sufficient light. You first instinct when proto ...
Read more

›