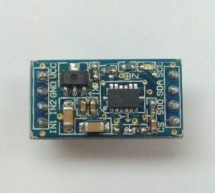 The MMA7455L is a Digital Output (I2C/SPI), low power, low profile capacitive micromachined accelerometer featuring signal conditioning, a low pass filter, temperature compensation, self-test, configurable to detect 0g through interrupt pins (INT1 or INT2), and pulse detect for quick motion detection. 0g offset and sensitivity are factory set and require no external devices. The 0g offset can be customer ca ...
Read more

›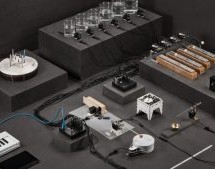 Fans of MaKey MaKey may find this project similar, but there's a lot more to the Mini Automat than making music from fruit. The idea for the Mini Automat (which is an off-shoot of the original Automat project by [Dada Machines]) is to make music accessible to anyone. The device functions as a plug and play MIDI-controller that connects to a computer, MIDI workstation (keyboards and sequencers), or ...
Read more

›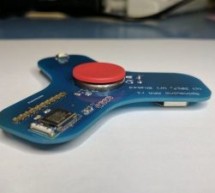 Description A smart, programable Fidget Spinner with the following features: * JavaScript programmable * 10-Pixel RGB PoV display (using APA102 LEDs) * Spin count / speed detection using a magnetic latch * Using Nordic Semiconductor nRF52832 chip * Bluetooth Low Energy (BLE) communication with smart phone / computer for controlling the display, reading the spin count and programming * Over-the-air firmware ...
Read more

›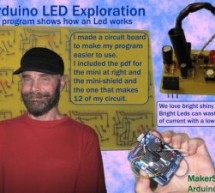 Arduino LED ExplorationMy program shows you all of the data on your Led from the first light to the normal operation light. From that data you can pick an RS that is good light, but lower in current. You must build the circuit to run my program. You must open a terminal window when you run my program. Bright led can waste a lot of current. Using a higher RS like 470 to 1k you can save almost half of the cur ...
Read more

›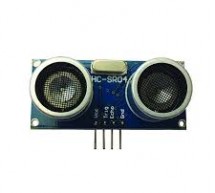 Global Ultrasonic Range Finder market 2019-2024 report presents a deep insight into the worldwide industries covering all its required aspects. The scope from macro overview of the market to miniaturized details of the Ultrasonic Range Finder business performance, latest trends, key market drivers and difficulties, SWOT analysis, Porter's five forces analysis, and so forth. Ultrasonic Range Finder report is ...
Read more

›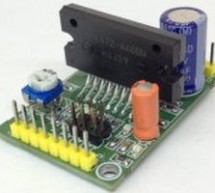 Compact Unipolar stepper motor driver can drive unipolar motor up to 3.5A and supply range 10 To 50V DC. This compact board is based on STK672-440BN IC from ON semiconductor. The STK672-440BN is a hybrid IC for use as a unipolar, 2-phase stepper motor driver with PWM current control with Micro-stepping. Note: This Board can work with motor supply up to 36V DC, for 50V DC Supply Remove IC U2 LM317, and provi ...
Read more

›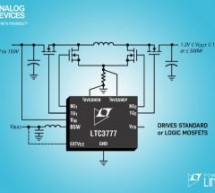 Analog Devices announces the Power by Linear™ LTC3777, a 150V high efficiency (up to 99%) 4-switch synchronous buck-boost DC/DC controller, which operates from input voltages above, below or equal to the regulated output voltage. Its 4.5V to 150V input voltage range operates from a high input voltage source or from an input that has high voltage surges, eliminating the need for external surge suppression de ...
Read more

›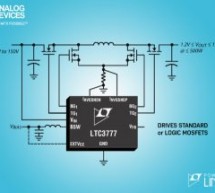 Synchronous four-switch buck-boost controller suits transport and medical use A 150V high efficiency four-switch synchronous buck-boost DC/DC controller, the LTC3777, by Analog Devices operates from input voltages above, below or equal to the regulated output voltage and had an efficiency of up to 99 per cent. The Power by Linear DC/DC controller has an input voltage of 4.5 to 150V and operates from a high ...
Read more

›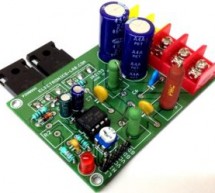 IGBT based half bridge board has been designed for multiple applications, like induction heater driver, tesla coil driver, DC-DC converters, SMPS etc. High current and high voltage IGBTs are used to serve high power requirements. IGBT NGTB40N120FL2WG from ON semi and IR2153 from Infineon semiconductor are important parts of the circuit, IR2153 is a gate driver IC including inbuilt oscillator, 40A/1200V IGBT ...
Read more

›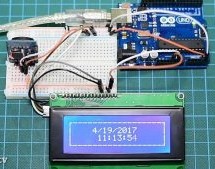 Introduction Sometimes it may be necessary to use a display while making a hardware project, but the size and the type of the display may vary according to the application. In a previous project, we used a 0.96″ I2C OLED display, and in this project we will have an I2C 20×4 character display. Project Parts This tutorial will describe how to use 20 x 4 LCD display with Arduino to print a real-time clock and ...
Read more

›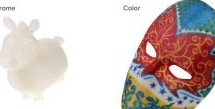 3D Printing became an important process in prototyping, and sometimes in manufacturing. But till now, the filament types available in the market are limiting printing colors. Although there are many multi color printers, printing a design in full color is still a dream. XYZprinting has announced its da Vinci Color printer, the world's first full color 3D printer. In fact, the printer combines inkjet techniq ...
Read more

›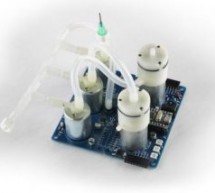 Developers, makers and hobbyists searching for an Arduino powered pneumatic kit may be interested in the Programmable-Air, an Arduino Nano based pneumatics kit which will soon be launching via the Crowd Supply website. Watch the demonstration video below to learn more about the unique Arduino kit and its features. Programmable-Air consists of a built-in high-pressure pump, vacuum pump, pneumatic valves, pre ...
Read more

›