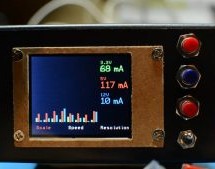 Economy of scale is a wonderful thing, take the switch-mode power supply as an example. Before the rise of the PC, a decent multi-voltage, high current power supply would be pretty expensive. But PCs have meant cheap supplies and sometimes even free as you gut old PCs found in the dumpster. [OneMarcFifty] decided to make a pretty setup for a PC supply that includes a very nice color display with bargraphs a ...
Read more

›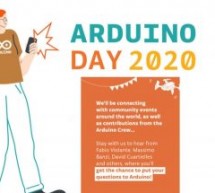 Over the weekend the official Arduino Day 2020 livestream took place providing oversight of what you can expect from the Arduino platform in the near future. If you are unable to attend to catch up on the news will be pleased to know the stream is now available via YouTube view at your leisure. Check out the streaming schedule below to learn more about what's included in the four hour presentation. "We'll c ...
Read more

›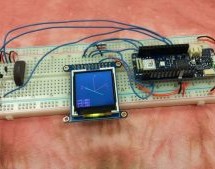 What are we building? Humans can't detect magnetic fields, but we use devices that rely on magnets all the time. Motors, compasses, rotation sensors, and wind turbines, for example, all require magnets for operation. This tutorial describes how to build an Arduino based magnetometer that senses magnetic field using three Hall effect sensors. The magnetic field vector at a location is displayed on a small sc ...
Read more

›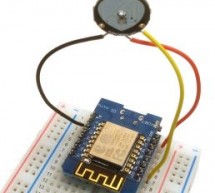 Pulse sensors have become popular due to their use in health-monitors like the Fitbit. The sensors used are cheap, simple and pretty reliable at getting a reasonable indication of heart rate in daily use. They work by sensing the change in light absorption or reflection by blood as it pulses through your arteries — a technique jauntily named photoplethysmography (PPG). The rising and falling light signal ca ...
Read more

›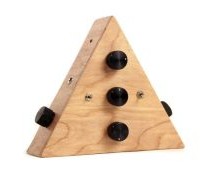 When one thinks of audio processing, the mind doesn't usually leap to an 8-bit micro. Despite this, if you're looking for some glitchy fun, it's more than possible, as [Amanda Ghassaei] demonstrates with the Arduino Uno in this 2012 throwback project. The build is designed for vocal effects, based on the idea of granular synthesis. This is where audio samples are chopped up into small chunks, called "grains ...
Read more

›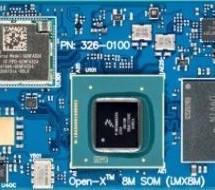 The Canada based company Intrinsyc has announced the Open-X 8M System on Module (SOM) a month ago. Now Open-X 8M is followed up with a Mini-ITX form factor Open-X 8M Development Kit build. The kit includes a GbE port, dual USB 3.0 ports, M2 expansion, and much more user-friendly features. Open-X 8M SOM The Open-X 8M SOM can run Linux and Android 8.0 on the high-end Quad model of the i.MX8M, the same model u ...
Read more

›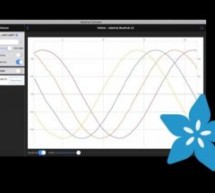 Adafruit has made it even easier to wirelessly connect your computer to their range of Bluefruit LE modules using Bluetooth LE to control and communicate with your projects, with the release of the new Bluefruit Connect for macOS application which is now available to download directly from the Apple Mac App Store. "Unlike classic Bluetooth, BLE has no big contracts to sign and no major hoops that you have t ...
Read more

›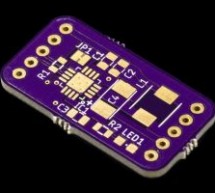 For my current project I searched for a good boost power converter which is able to deliver continuous 400mA power for various sensors. There are an endless number of good boost converters around, but not many can be hand soldered to a board. I would really like to see some like the TPS61092 with SOIC or similar packages. The biggest problem seems to be the heat transport, why most chips have to be mounted ...
Read more

›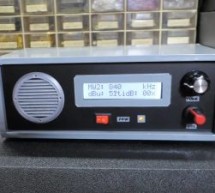 It is getting harder and harder to tell homemade projects from commercial ones. A good case in point is [Mirko's] all band radio which you can see in the video below the break. On the outside, it has a good looking case. On the inside, it uses a Si4730 radio which has excellent performance that would be hard to get with discrete components. The chip contains two RF strips with AGC, built-in converters to go ...
Read more

›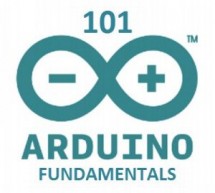 The purpose of this instructable is to introduce the sketch writing fundamentals to all new comers to the Arduino world. It is meant to be a beginners guide that includes detailed explanation about the basic statements and functions. Most of the sketches I use are taken from the Arduino IDE for their simplicity. I wrote this guide when I first started working with Arduino as a way to help me code easier. Fo ...
Read more

›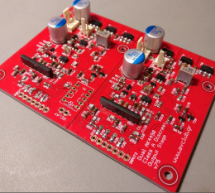 Following up on Part 2, it's time to talk about the output stage. This output stage is the brainchild of my friend Kostas, all I did was lay out the PCB. It is a fully discreet single-ended class-A output stage, outputting ~2.4V RMS. This is its schematic: This is the PCB: And this is the BoM: AK4490 dual mono DAC - Discreet Analog stage BOM (509 downloads) The BoM includes part numbers for most parts from ...
Read more

›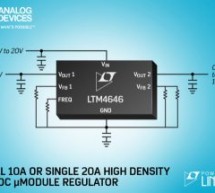 Designed for use in PCIe boards, communications infrastructure, cloud computing-based systems, medical, industrial, and test and measurement equipment, the LTM4646 is a dual 10A or single 20A output, step-down µModule PoL regulator from 5.0 or 12V input supply rails. It targets the PCB area constraints of densely populated system boards to power low voltage and high current devices such as FPGAs, ASICs, mic ...
Read more

›