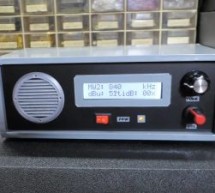 It is getting harder and harder to tell homemade projects from commercial ones. A good case in point is [Mirko's] all band radio which you can see in the video below the break. On the outside, it has a good looking case. On the inside, it uses a Si4730 radio which has excellent performance that would be hard to get with discrete components. The chip contains two RF strips with AGC, built-in converters to go ...
Read more

›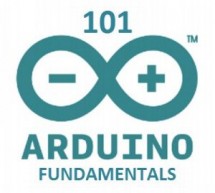 The purpose of this instructable is to introduce the sketch writing fundamentals to all new comers to the Arduino world. It is meant to be a beginners guide that includes detailed explanation about the basic statements and functions. Most of the sketches I use are taken from the Arduino IDE for their simplicity. I wrote this guide when I first started working with Arduino as a way to help me code easier. Fo ...
Read more

›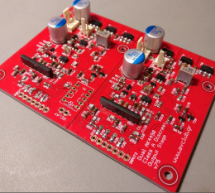 Following up on Part 2, it's time to talk about the output stage. This output stage is the brainchild of my friend Kostas, all I did was lay out the PCB. It is a fully discreet single-ended class-A output stage, outputting ~2.4V RMS. This is its schematic: This is the PCB: And this is the BoM: AK4490 dual mono DAC - Discreet Analog stage BOM (509 downloads) The BoM includes part numbers for most parts from ...
Read more

›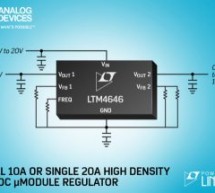 Designed for use in PCIe boards, communications infrastructure, cloud computing-based systems, medical, industrial, and test and measurement equipment, the LTM4646 is a dual 10A or single 20A output, step-down µModule PoL regulator from 5.0 or 12V input supply rails. It targets the PCB area constraints of densely populated system boards to power low voltage and high current devices such as FPGAs, ASICs, mic ...
Read more

›
Based upon Flex Power Modules' Hybrid Regulated Ratio (HRR) topology, the BMR480 DC/DC bus converter module delivers up to 1000W and 96.2A peak power. The BMR480 DC/DC advanced bus converter targets high-end and high-power applications. It is available in an industry-standard and low-profile quarter-brick-format with dimensions of 58.4 x 36.8 x 12.19mm (2.30 x 1.45 x 0.48-inch), and operates from a wide inp ...
Read more

›
Will show several ways to show how to use an Arduino as a sensor using The Nexus 7 for a terminal and to do development. This can be very important for protecting your electronic equipment especially servers.Note 1: All connections are to a standard Arduino board. This instructable is for users very familiar with the Arduino boards. If you are a novice, you may want to get additional help. Note 2: With andr ...
Read more

›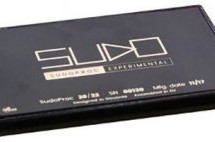 A Slovenia based startup Sudo Systems will soon launch a module called SudoProc. This module is highly compact (65 x 40 x 4.3mm) and solderable. It contains Rockchip's 1.8GHz, quad-core, Cortex-A17 SoC RK3288 SoC with 600MHz Mali-T764 GPU. The highlighted feature set includes 4GB of dual-channel 1066MHz LPDDR3 RAM. SudoProc also includes an embedded security engine, a Gigabit Ethernet controller, and suppor ...
Read more

›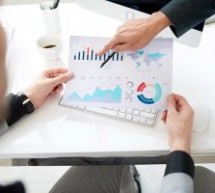 Ultrasonic Range Finder Market report offers detailed analysis and a five-year forecast for the global Ultrasonic Range Finder industry. Ultrasonic Range Finder market report delivers the insights which will shape your strategic planning as you estimate geographic, product or service expansion within the Ultrasonic Range Finder industry.. A comprehensive research report created through extensive primary res ...
Read more

›
Adafruit has announced the availability of the LPS33HW Water Resistant Pressure Sensor offering 24bit pressure data and 16 bit temperature data, allowing it to provide users with pressure readings with +/- 0.1% hPa accuracy. The small sensor can measure from 260 to 1260 hPa and is able to withstand pressure up to 20 times its measurement range. Sometimes you need to sense pressure in a damp or caustic envir ...
Read more

›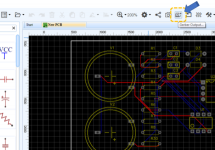 Recently, I had the opportunity to test the printed circuit boards (PCB) offered by JLCPCB. These tests were made in two different boards of the brand and here I'll report my impressions about them. Due to the spread of the maker culture and the do-it-yourself (DIY) and easy access to components and a huge amount of technical information available on Internet, it has become much simpler to develop a solutio ...
Read more

›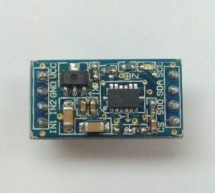 The MMA7455L is a Digital Output (I2C/SPI), low power, low profile capacitive micromachined accelerometer featuring signal conditioning, a low pass filter, temperature compensation, self-test, configurable to detect 0g through interrupt pins (INT1 or INT2), and pulse detect for quick motion detection. 0g offset and sensitivity are factory set and require no external devices. The 0g offset can be customer ca ...
Read more

›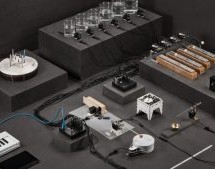 Fans of MaKey MaKey may find this project similar, but there's a lot more to the Mini Automat than making music from fruit. The idea for the Mini Automat (which is an off-shoot of the original Automat project by [Dada Machines]) is to make music accessible to anyone. The device functions as a plug and play MIDI-controller that connects to a computer, MIDI workstation (keyboards and sequencers), or ...
Read more

›