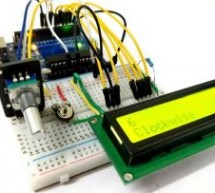 A Rotary encoder is an input device which helps the user to interact with a system. It looks more like a Radio potentiometer but it outputs a train of pulses which makes its application unique. When the knob of the Encoder is rotated it rotates in form of small steps which helps it to be used for stepper/Servo motor controlling, navigating through a sequence of menu and Increasing/decreasing the value of a ...
Read more

›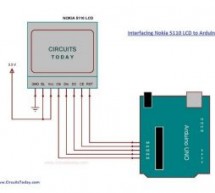 Interfacing Nokia 5110 LCD Display To Arduino In this article, we are publishing a project tutorial which explains different aspects of interfacing a Graphical LCD (GLCD ) Nokia 5110 with Arduino. Nokia 5110 is a  48 x 84 graphic LCD that has an internal controller PCD8544 to control all displays and operations. The Nokia 5110 is interfaced to the microcontroller through a serial bus interface. After going ...
Read more

›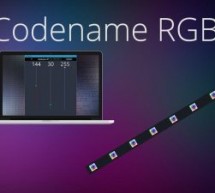 Remotely control your RGB LED strip from your pc. Story You want to control your LED strip remotely. To do so you need an Arduino with internet capabilities. In this project we will use a Arduino MKR1000. To do so we will need to follow this steps: Build the voltage booster (not necessary if your Arduino can output as much power as your strip needs, usually 12v, but the MKR1000 outputs only 3.3v). Configure ...
Read more

›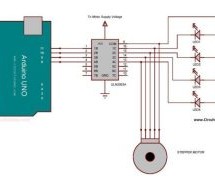 In this article, we are publishing a project which explains different aspects of interfacing a Stepper Motor with Arduino. Stepper motor is a specially designed DC motor which comes with advantages of both a servo motor and a normal dc motor. Compared to a normal Dc motor, the maximum rpm a stepper motor can produce is very low. But they have the advantage that they can be positioned accurately. Unlike serv ...
Read more

›
From the minds at http://arduinotronics.blogspot.com/ Important Update! Since so many people were having problems with the INA125P, we now have a new and improved version that uses the Hx711 24bit ADC amplifier module. http://arduinotronics.blogspot.com/2015/06/arduino-hx711-digital-scale.html My goal was to create a programmable scale for weighing objects, parts counting, even directing product flow on a c ...
Read more

›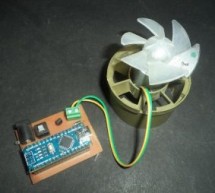 Speed control of DC motor with PC Interface is an easy DIY project. In this project DC motor's speed is controlled by sending the command through PC. Arduino is directly connected to PC through the USB cable and command is given to Arduino on serial monitor of the Arduino IDE. Motor is connected to a transistor, and the base of transistor is connected to PWM pin of Arduino and motors speed is varied accordi ...
Read more

›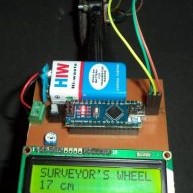 DIY: Measuring Wheel/Surveyor's Wheel Using Arduino & Rotary Encoder A surveyor's wheel may also be known by other names like: clickwheel, hodometer, waywiser, trundle wheel, measuring wheel or a perambulator. All these devices serve a single purpose, which is, measuring distance. The origin of surveyor's Wheel is from an odometer. Odometer simply counts the number of rotations of the wheel. The distanc ...
Read more

›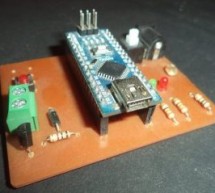 Auto Intensity Control Of Street Light Using Arduino In this project, I am going to show you how to control the intensity of LED lights according to the time and the light intensity of outer atmosphere. This is an amazing and very useful project because it prevents the wastage of electricity. This project automatically turns on the streetlight at evening and turns off in the morning. It also controls the in ...
Read more

›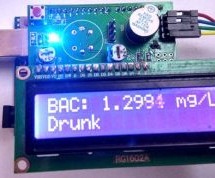 In this project, I am going to Interface an Alcohol Sensor with Arduino. Here I have designed an Arduino Shield PCB using EASYEDA online PCB simulator and designer. Arduino Alcohol Detector will detect the alcohol level in breath and by using some calculations in code we can calculate the alcohol level in breath or blood and can trigger some alarm. Components Required: Arduino UNO Alcohol detector Arduino s ...
Read more

›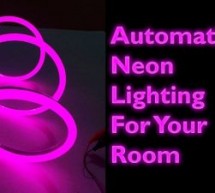 Build a Automatic Cool Blue Lighting System using Arduino, that will turn on when you walk into the room and turn off when you walk out. Story Let us do something fun during this weekend shall we? Something less costly and easy for everyone to do. This time, why don't we play with lights? Let us build a cool blue Automatic Lights just like neon, that will turn on when you walk into the room and turn off whe ...
Read more

›
In this post I will document an OCXO upgrade board I designed for the Fluke/Philips PM66xx line of frequency counters. Introduction A few months ago I purchased a Philips PM6674 frequency counter on eBay. It's an older 9 digit counter with two channels that has a maximum input frequency of 550MHz. The design feels dated compared to more modern counters, such as my Agilent 53131A. However, it is still a full ...
Read more

›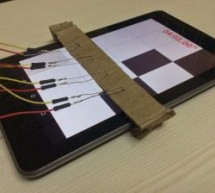 Ever wondered if your phone can play games by itself. Yes, it is possible. You can build a circuit to play Piano tiles on your smartphone. The video shows the demonstration of the project. Step 1: Components Required And the circuit can be built with simple components like Light sensors, Relays and Arduino. Three main functions of the circuit are : Sensing color of the tile (Black or White)Processing the co ...
Read more

›