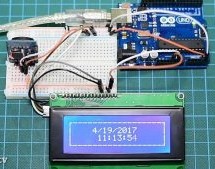 Introduction Sometimes it may be necessary to use a display while making a hardware project, but the size and the type of the display may vary according to the application. In a previous project, we used a 0.96″ I2C OLED display, and in this project we will have an I2C 20×4 character display. Project Parts This tutorial will describe how to use 20 x 4 LCD display with Arduino to print a real-time clock and ...
Read more

›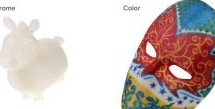 3D Printing became an important process in prototyping, and sometimes in manufacturing. But till now, the filament types available in the market are limiting printing colors. Although there are many multi color printers, printing a design in full color is still a dream. XYZprinting has announced its da Vinci Color printer, the world's first full color 3D printer. In fact, the printer combines inkjet techniq ...
Read more

›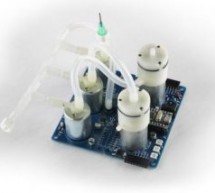 Developers, makers and hobbyists searching for an Arduino powered pneumatic kit may be interested in the Programmable-Air, an Arduino Nano based pneumatics kit which will soon be launching via the Crowd Supply website. Watch the demonstration video below to learn more about the unique Arduino kit and its features. Programmable-Air consists of a built-in high-pressure pump, vacuum pump, pneumatic valves, pre ...
Read more

›
by Derek Hildreth – Technologic Systems This comprehensive and easy to read example C code is designed to work alone or included as a library for dealing with general purpose I/O via the sysfs interface in Linux.  It can easily be applied to any computer which utilizes the GPIO sysfs interface (both pro and maker boards).  Getting started is a breeze.  You just need to decide if you're going to use it as a ...
Read more

›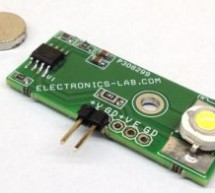 Contact-less controlled automatic wardrobe light turns on the LED when you open the wardrobe door. Τhe project is based on Hall effect IC including LED driver and tiny magnet. Board doesn't require any mechanical switch. When magnet is close to the board, LED is off, when you open the wardrobe door magnet goes far from hall IC and its turn on the LED, the IC also has special features like soft start and sof ...
Read more

›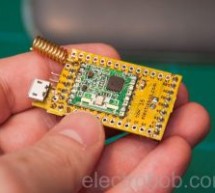 As I was mentioning in my 1000.1000 Hardware selection, I have opted for the cool RFM69HW radio module. Weirdly enough, in quite a few sources (big distributor and ebay) the higher power HW module is cheaper. So there ie no reason not to get the higher power module, given quantity discounts. But I want it to operate at lower power most of times. The datasheet does not show any differences at lower power, so ...
Read more

›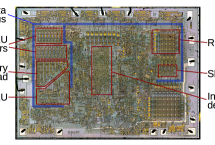 A computer's arithmetic-logic unit (ALU) is the heart of the processor, performing arithmetic and logic operations on data. If you've studied digital logic, you've probably learned how to combine simple binary adder circuits to build an ALU. However, the 8008's ALU uses clever logic circuits that can perform multiple operations efficiently. And unlike most 1970's microprocessors, the 8008 uses a complex car ...
Read more

›
Engineers at the University of Bristol have developed a three terminal pico-power chip that can cut standby drain in sensor nodes – even compared with today's low-power microcontrollers. It does this by replacing the low duty-cycle sleep-wake-sleep pattern used on MCU-based sensor monitors, with 'off'. A voltage detector powered by the sensor – there is no other power source – starts the processor when the ...
Read more

›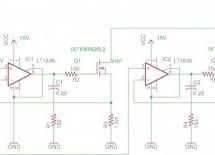 I bought a couple of IXYS linear MOSFETs (IXTK90N25L2) a while ago to test their capabilities when used as electronic load, and the result was quite impressive. So I decided to build another electronic load using both MOSFETs. As you can see in the video towards the end, this electronic load can sink more than 100 Amps of current while dissipating more than 400W continuously and can withstand more than 1kW ...
Read more

›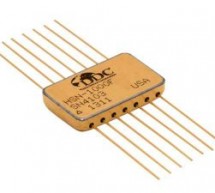 DDC's HSN-1000 radiation-hardened Hybrid Nuclear Event Detector (NED) senses ionizing radiation pulses generated by a nuclear event, such as the detonation of a nuclear weapon, and rapidly switches its output from the normal high state to a low state with a propagation delay time of less than 20ns. The active low Nuclear Event Detection signal (NED) is used to initiate a wide variety of circumvention functi ...
Read more

›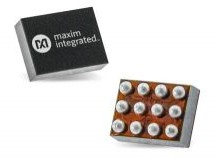 Maxim MAX17250 DC-DC Boost Converter is a high-efficiency, low quiescent current, synchronous boost (step-up) converter with True Shutdown™, programmable input current limit, and short-circuit protection. The MAX17250 has a wide input voltage range of 2.7V to 18V and generates an output voltage of 3V to 18V. The MAX17250 has a maximum on-time of 800ns and implements three modes of operation. The first mode ...
Read more

›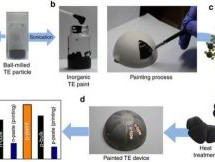 Scientists at the Ulsan National Institute of Science and Technology have developed a thermoelectric coating that can be directly painted onto any surface to turn it into thermal generator. This new technique can be used to convert waste heat into electricity from objects of almost any shape. The team created an inorganic thermoelectric paint that possesses liquid-like properties using Bi2Te3 (bismuth tellu ...
Read more

›