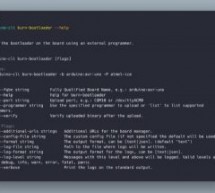 Today the official Arduino development team have rolled out a new update to the Arduino CLI, adding some new exciting features in version 0.11.0. New features include Command-line completion, External programmer support and Internationalization and localization support (i18n). "Finally, the autocompletion feature has landed! With this functionality, the program automatically fills in partially typed command ...
Read more

›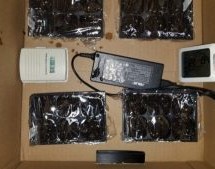 It is said that you're not a sysadmin if you haven't warmed up a sandwich on server. OK, it's not widely said; we made it up, and only said it once, coincidentally enough after heating up a sandwich on a server. But we stand by the central thesis: never let a good source of excess thermal energy go to waste. [Joseph Marlin] is in the same camp, but it's not lunch that he's warming up. Instead, he's using ...
Read more

›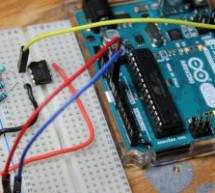 If your project calls for light sensitivity, it's hard to beat light dependent resistors (LDRs), also known as photoresistors. They're available for a few cents each, and their resistance varies based on how much light they receive. In the dark, these devices produce resistances in the megohm range, and can fall to hundreds of ohms or even less when exposed to sufficient light. You first instinct when proto ...
Read more

›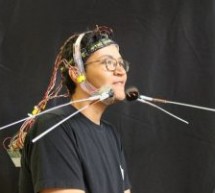 This project is a continuation and reimagining of my former colleague's (metaterra) "Whisker Sensory Extension Wearable". The purpose of this project was to focus on the creation of novel, computationally-enriched "sensory extensions" that allow for augmented-sensing of the natural world. My major effort with this project was devoted to the fabrication and implementation of sensory augmentations that will e ...
Read more

›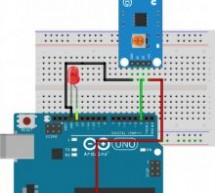 Hi guys, welcome to today's tutorial. Today we will look at how to use a hall effect sensor with Arduino. A hall effect sensor is a sensor that varies its output based on the presence or absence of a magnetic field. This means that the output signal produced by a Hall effect sensor is a function of magnetic field density around it. When the magnetic flux density around it exceeds a certain pre-set threshold ...
Read more

›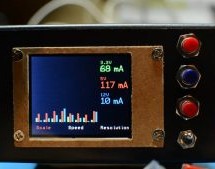 Economy of scale is a wonderful thing, take the switch-mode power supply as an example. Before the rise of the PC, a decent multi-voltage, high current power supply would be pretty expensive. But PCs have meant cheap supplies and sometimes even free as you gut old PCs found in the dumpster. [OneMarcFifty] decided to make a pretty setup for a PC supply that includes a very nice color display with bargraphs a ...
Read more

›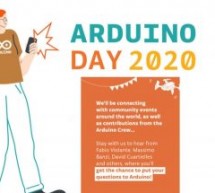 Over the weekend the official Arduino Day 2020 livestream took place providing oversight of what you can expect from the Arduino platform in the near future. If you are unable to attend to catch up on the news will be pleased to know the stream is now available via YouTube view at your leisure. Check out the streaming schedule below to learn more about what's included in the four hour presentation. "We'll c ...
Read more

›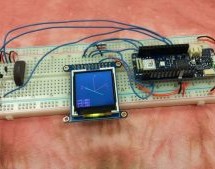 What are we building? Humans can't detect magnetic fields, but we use devices that rely on magnets all the time. Motors, compasses, rotation sensors, and wind turbines, for example, all require magnets for operation. This tutorial describes how to build an Arduino based magnetometer that senses magnetic field using three Hall effect sensors. The magnetic field vector at a location is displayed on a small sc ...
Read more

›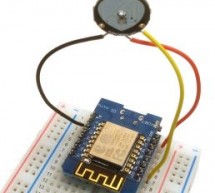 Pulse sensors have become popular due to their use in health-monitors like the Fitbit. The sensors used are cheap, simple and pretty reliable at getting a reasonable indication of heart rate in daily use. They work by sensing the change in light absorption or reflection by blood as it pulses through your arteries — a technique jauntily named photoplethysmography (PPG). The rising and falling light signal ca ...
Read more

›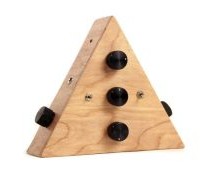 When one thinks of audio processing, the mind doesn't usually leap to an 8-bit micro. Despite this, if you're looking for some glitchy fun, it's more than possible, as [Amanda Ghassaei] demonstrates with the Arduino Uno in this 2012 throwback project. The build is designed for vocal effects, based on the idea of granular synthesis. This is where audio samples are chopped up into small chunks, called "grains ...
Read more

›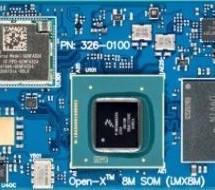 The Canada based company Intrinsyc has announced the Open-X 8M System on Module (SOM) a month ago. Now Open-X 8M is followed up with a Mini-ITX form factor Open-X 8M Development Kit build. The kit includes a GbE port, dual USB 3.0 ports, M2 expansion, and much more user-friendly features. Open-X 8M SOM The Open-X 8M SOM can run Linux and Android 8.0 on the high-end Quad model of the i.MX8M, the same model u ...
Read more

›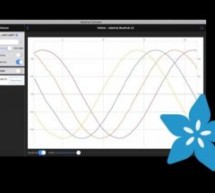 Adafruit has made it even easier to wirelessly connect your computer to their range of Bluefruit LE modules using Bluetooth LE to control and communicate with your projects, with the release of the new Bluefruit Connect for macOS application which is now available to download directly from the Apple Mac App Store. "Unlike classic Bluetooth, BLE has no big contracts to sign and no major hoops that you have t ...
Read more

›