Although we generally think of Internet of Things (IoT) and similar devices as things that are scattered around above ground, there are plenty of reasons to also have such devices underground. These so-called IoUT devices are extremely useful when it comes to monitoring underground structures, but communication via radiowaves is obviously impacted when soil is in the way. Although there are ways to get around this, a 2022 paper by Maja Škiljo and colleagues in Sensors covers an interesting way to make use of this signal attenuation property of changing moisture levels in soil.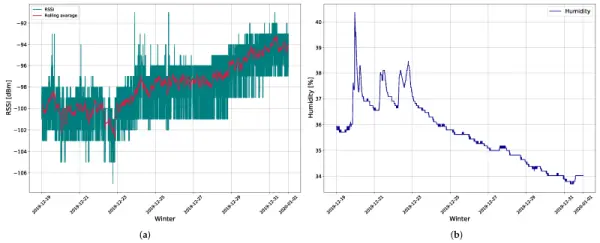 By quantifying the exact attenuation of the signal received at the gateways, they were able to determine the soil moisture levels around the LoRa node which had been buried at a depth of approximately 14 centimeters. This LoRa node used off-the-shelf components consisting of an ATmega328P-based Arduino Pro Mini and SX1276-based RFM95W LoRa module with a spring antenna.
During experimentation in- and outdoors it was determined that a narrowband, printed (PCB) antenna was optimal for soil moisture sensing purposes. Other than the interesting question of how to keep soil moisture sensing nodes like this powered up over long periods of time (perhaps periodic retrieval to replenish the battery), this would seem to be a very interesting way to monitor the soil moisture levels in something like a field, where each node can provide its own ID and the received signal providing the relevant data in the form of the SNR and other parameters recorded by the gateway.
(Heading image: The measurement results of: (a) RSSI in dBm collected from gateway 2 and (b) soil moisture during the winter period. (Credit: Maja Škiljo et al., 2022) )
Source: USING LORA NODES AS SOIL MOISTURE SENSING ANTENNAS