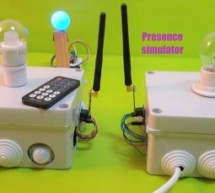 This project allow us to simulate presence and to detect movements in our home. We can configure a network of devices installed in differents rooms of our home all of them controlled by a main device. This project combines these features on a single device (PICTURE 1): It is a presence simulator: the device switchs on and off one light bulb (PICTURE 1) and use an IR transmitter (PICTURE ...
Read more

›
Back in March 2016, Espressif Announced the ESP8285 Wi-Fi Chip, a supposed killer of the favorite ESP8266 chip. The new chip is an ESP8266, but with the flash memory onboard – 1MB flash memory. Espressif's ESP8285 delivers highly integrated Wi-Fi SoC solution to meet users' constant demands for efficient power usage, compact design and reliable performance in the Internet of Things industry. With the comple ...
Read more

›
Acconeer's A111 radar sensor is based on a unique patented technology enabling mm accuracy with very low power consumption. The Acconeer A111 is a low power, high precision 60 GHz pulsed SRD radar sensor with a footprint of 29 mm2, delivered in one chip system in package (SiP) solution with embedded RF and antenna. The small size and the low power consumption makes it suitable for integration into any mobil ...
Read more

›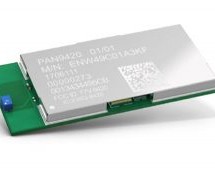 Building an Internet of Things infrastructure most times depends upon the wireless connectivity, but there are many options for wireless and not every device is IP addressable – a requisite feature for IoT. There are many wireless interface options, Wi-Fi, Bluetooth Low Energy (BLE), ZigBee, Z-Wave, Lora, RFID and Satellite, each with their own unique balance of power, range, data rates, mesh networking, in ...
Read more

›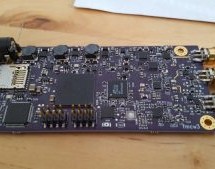 Introduction Previously I made a simple frequency-modulated continuous-wave (FMCW) radar that was able to detect distance of a human sized object to 100 m. It worked, but as it was made with minimal budget and there was a lot of room for improvement. FMCW radar working principle If you have read my previous articles you should know how FMCW radar works, but for completeness sake short explanation is given b ...
Read more

›
IMPORTANT: The published circuit diagrams of Station QRP are for educational purposes only. These are offered for the furtherance of the readers' knowledge regarding Radio Frequency design and principles. At all times during operation an assembled unit must be connected to a dummy load. In most countries law prohibits the unlicensed operation of transmitters w hen connected to an antenna or even to have suc ...
Read more

›
Technologic Systems has begun testing its first i.MX6 UL (UltraLite) based board, which is also its first computer-on-module that can work as a single board computer. The footprint of 75 x 55mm TS-4100 module features a microSD slot, onboard eMMC, a micro-USB OTG port with power support, and optional WiFi and Bluetooth. This board offers long-term support and a temperature operating range of -40 to 85°C, an ...
Read more

›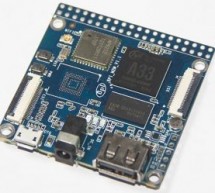 Sinovoip had announced its new board Banana Pi M2 Magic. At first, it is an ARM SoC development board that features a high computing performance in a 51mm square portable design. In addition to onboard WiFi and Bluetooth, M2 Magic offers 8GB eMMc storage and DDR3 SDRAM of 512 MB. There is also an SD card slot for more storage, to install an OS for example. Banana Pi M2 Magic Specifications: SoC: Allwinner R ...
Read more

›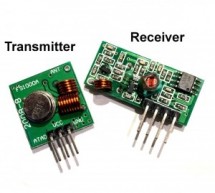 The most practical and cool way of sharing data from 1 Arduino to another is by far using a radio transmitter and receiver. The simplest form of wireless transmission (I could find) is the 433Mhz ASK modules. They come in pairs, a receiver and a transmitter. They are ridiculously cheap, selling at $1 or less a pair!! These modules provide simplex 1 way data transmission, in order to get a 2 way communicatio ...
Read more

›
FriendlyARM released a new member to NanoPC family. NanoPC-T3. It's a powerful board for $75 (without shipping). The NanoPC-T3 Plus octa-core single board computer is designed and developed for professional and enterprise users. It uses the Samsung Octa-Core Cortex-A53 S5P6818 SoC. Compared to the FriendlyELEC NanoPC-T2 the NanoPC-T3 Plus not only has all the T2's interfaces and ports but also has a more po ...
Read more

›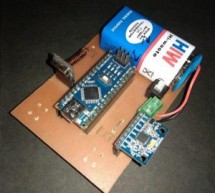 AIR Mouse is also called gesture-controlled mouse and it works based on hand gesture. In this project an accelerometer is used for measuring the tilt of hand in X and Y direction and moves the cursor according the tilt. In the project two types of circuit are used, one is the transmitter circuit and other is the receiver circuit. Transmitter circuit makes use of MPU6050 series of accelerometer, which is con ...
Read more

›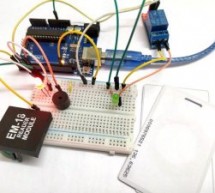 You have seen RFID Door Lock Mechanism in some Hotels and other places, where you don't need a key to unlock the room. You are given a card and you just need to put it in front of a RFID Reader box, and the lock gets unlocked with a Beep and a Blink of LED. This RFID Door Lock can be made easily at your home and you can install it in any door. These Door lock is just electrically operating door lock which g ...
Read more

›