Densitron, a creator of display technologies and global leader in display, monitor and embedded computing solutions, has launched its new single board computer (SBC) appropriately named "Aurora SBX™" (derived from the Latin for first light), along with its extremely versatile application-specific software. Developed by the company's Embedded division, this original board will help engineers using Densitron ...
Read more

›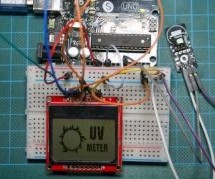 Introduction Ultraviolet rays, also known as UV for short are rays emitted by sun. Due to the depletion of the ozone layer, these rays tend to get to extreme levels that could lead to sunburns etc for those under it, that's why daily and hourly forecast of the UV index is always available to help people keep track and stay safe. For monitoring purposes, why not own a personal UV meter? Today, we will build ...
Read more

›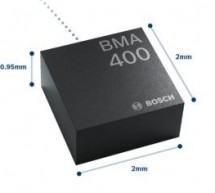 Accelerometers are used in almost all fields, and they have been growing in popularity in IoT and wearables. Nowadays, those devices require a of energy, and because of this, they need to be constantly charged or batteries need to be constantly changed which causes users to lose interest, or to be limited by this problem. Size might be a problem too because some MEMs (micromechanical systems) acceleration s ...
Read more

›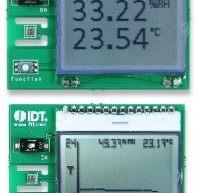 California based company, Integrated Device Technology (IDT) has recently announced their new HS300x family of MEMS high-performance relative humidity (RH) and temperature sensors of dimension 3.0 × 2.41 × 0.8 mm DFN-style 6-pin LGA. Currently, there are four devices in this family—the HS3001, HS3002, HS3003, and HS3004. They are all the same from the view of functionality but differ slightly in terms of th ...
Read more

›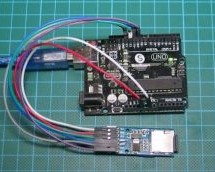 Introduction Often times, we have the need for a way to store data in our projects, and most of the time, the EEPROM which comes readily to mind has a limited storage capacity, and issues with the format and nature of data it can hold. All this and more makes it probably not the best for storing data like text, CSV, audio, video or image files. To get around this we could use an SD card to store the data, a ...
Read more

›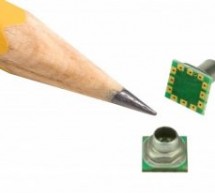 Honeywell is a technology company working towards connecting the world. They are currently working on connected homes, buildings, plants (such as refineries), warehouse, workers, aircrafts, vehicles, and healthcare while addressing challenges such as energy, safety, security, productivity, and global urbanization. To enhance product performance, Honeywell has designed a MicroPreassure board mount pressure s ...
Read more

›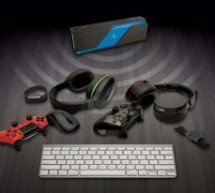 Over the last few years, there has been an unprecedented growth in the consumer electronics industry. The smartphones, fitness trackers, Smart homes devices, wearables, earbuds, VR/AR, and much more have fostered this growth. The Smartphone proliferation has been a key factor in the global consumer electronics market size, smartphones have become way better, faster and even cheaper. The Internet of Things ( ...
Read more

›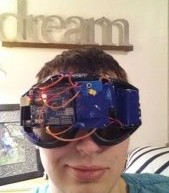 This is an inexpensive, DIY, Arduino-powered oneironautics device that allows users to alert themselves when they are in a deep dreamstate, without waking up. In other words, this machine will tell you when you are dreaming, while you are dreaming. Why is this such a big deal? Because, this is the first step to achieving a lucid dream where you are in control and can dream whatever you want. Q: Is this ...
Read more

›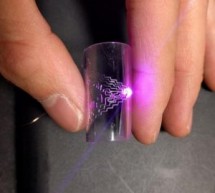 The researchers of North Carolina State University in the US, lead by Jingyan Dong, have developed a new technique for directly printing flexible, stretchable metal circuits. The innovative technique can be used with multiple metals and alloys. It is also compatible with existing manufacturing systems which can integrate this new printing technology effortlessly. The technique uses the well known electrohyd ...
Read more

›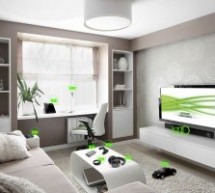 Recently, many big companies such as Samsung have developed wireless chargers which work by induction. These chargers usually consist of a station which needs to be in contact with the device in order to charge. The station defeats the purpose of being able to move and walk while still charging the device. Energeous, a global leader in RF- based wireless charging, created the award-winning device WattUp in ...
Read more

›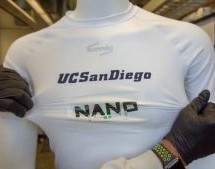 Nowadays, there is a lot of technology that implements wearables in fashion, medicine, worker safety, accessories and much more. Many wearables are coupled with uncomfortable charging cables that are irritating for users to handle, some even have big batteries that make wearables a burden instead of an advantage. Statistics show that people tend to abandon this devices after only 6 months of buying them, an ...
Read more

›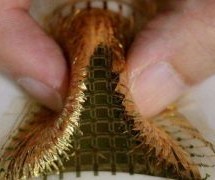 Pressure sensors are used today in many fields, such as automotive industry, touch screen devices, aviation and biomedical instrumentation, many of these applications require precise and accurate measures. Many times, this can not be achieved because of the limitations of the sensors such as the inability to measure on round surfaces (if they are twisted or wrinkled). To solve this problem a transparent and ...
Read more

›