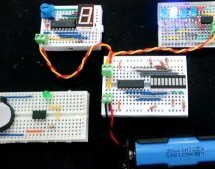 As a consequence of the social distancing and self isolation, many a maker has been searching for ways to cure boredom. So what happens when you put a maker in a closed space with electronics parts. The answer is a bunch of random microcontroller projects that help beat boredom. [Danac1886] posts a video with a bunch of experiments with the ATtiny series of microcontrollers which can be a source of time-kil ...
Read more

›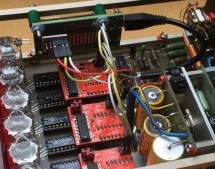 Whenever a project calls for displaying numbers, a 7-segment display is the classic and straightforward choice. However, if you're more into a rustic, retro, almost mystical, and steampunky look and feel, it's hard to beat the warm, orange glow of a Nixie tube. Once doomed as obsolete technology of yesteryear, they have since reclaimed their significance in the hobbyist space, and have become such a frequen ...
Read more

›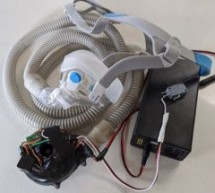 As the Arduino blog explains "making your own medical equipment isn't normally advisable" Johnny Lee has published a project two GitHub exploring how to transform a CPAP machine into a ventilator. Although this device "has in no way been evaluated or approved for medical use, but it does provide a starting point for experimentation". In the event that COVID-19 hospitalizations exhaust the availability of FD ...
Read more

›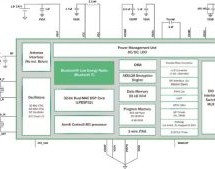 Bringing the industry's lowest power Bluetooth® low energy technology to IoT with a highly flexible multi-protocol 2,4 GHz radio RSL10 from ON Semiconductor. RSL10 is a multi-protocol Bluetooth 5 certified radio System on Chip (SoC) which brings ultra-low-power wireless technology to IoT. Offering the industry's lowest power consumption, RSL10 helps provide devices like heart rate monitors with advanced wir ...
Read more

›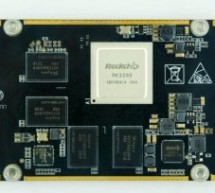 The RK3399 processor from Rockchip has seen adoption in some boards in recent times. The Rockchip RK3399 processor has been deployed on boards like the Odroid-N1 board, Firefly's Firefly-RK3399, the Theobroma RK3399-Q7 SoM, and more recently the Shenzhen Xunlong's Orange Pi RK3399. The RK3399 is a low power, a high-performance processor for computing, personal mobile internet devices, and other smart device ...
Read more

›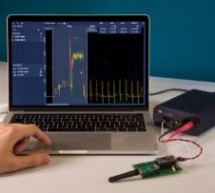 Power measurement software by Qoitech is available from Digi-Key Electronics, following the signing of a worldwide distribution agreement to distribute Otii, a power measurement tool with software. Otii provides developers with the means to simplify power measurement of applications and devices, especially those targeting the IoT space and aiming for optimised, long battery life. Otii combines the measureme ...
Read more

›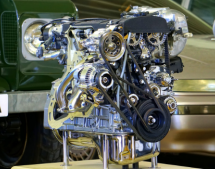 Students choose different specialties to learn, gain experience, develop skills, and become great experts. One of the possible directions is electronics. It may potentially induce some difficulties with academic writing. If you buy research paper online written by experts from AdvancedWriters, for example, you'll surely solve any impediments associated with your project. You only have to find a trustworthy ...
Read more

›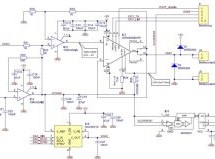 Modern battery operated portable devices use smart battery packs. Every new development of an electronic medical device must follow strict design flow defined by world-wide or local regulatory directives. The development process of any such device using smart battery pack requires specific operating conditions to meet the testing criteria. When smart battery pack is one of the main power sources the host sy ...
Read more

›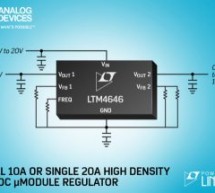 Designed for use in PCIe boards, communications infrastructure, cloud computing-based systems, medical, industrial, and test and measurement equipment, the LTM4646 is a dual 10A or single 20A output, step-down µModule PoL regulator from 5.0 or 12V input supply rails. It targets the PCB area constraints of densely populated system boards to power low voltage and high current devices such as FPGAs, ASICs, mic ...
Read more

›
Densitron, a creator of display technologies and global leader in display, monitor and embedded computing solutions, has launched its new single board computer (SBC) appropriately named "Aurora SBX™" (derived from the Latin for first light), along with its extremely versatile application-specific software. Developed by the company's Embedded division, this original board will help engineers using Densitron ...
Read more

›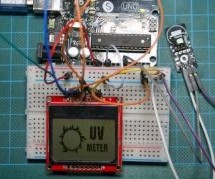 Introduction Ultraviolet rays, also known as UV for short are rays emitted by sun. Due to the depletion of the ozone layer, these rays tend to get to extreme levels that could lead to sunburns etc for those under it, that's why daily and hourly forecast of the UV index is always available to help people keep track and stay safe. For monitoring purposes, why not own a personal UV meter? Today, we will build ...
Read more

›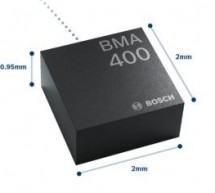 Accelerometers are used in almost all fields, and they have been growing in popularity in IoT and wearables. Nowadays, those devices require a of energy, and because of this, they need to be constantly charged or batteries need to be constantly changed which causes users to lose interest, or to be limited by this problem. Size might be a problem too because some MEMs (micromechanical systems) acceleration s ...
Read more

›