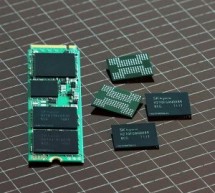 SK Hynix Incorporated introduced the world's first 72-Layer 256Gb (Gigabit) 3D (Three-Dimensional) NAND Flash based on its TLC (Triple-Level Cell) arrays and own technologies. This company also launched 6-Layer 128Gb 3D NAND chips in April 2016 and has been mass producing 48-Layer 256Gb 3D NAND chips since November 2016. Within 5 months the researchers in SK Hynix developed the new technology of producing 7 ...
Read more

›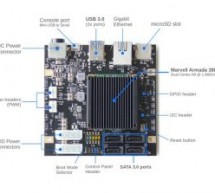 Helios your Own Private Cloud Helios4 is a Network Attached Storage or NAS - a smart box with up to 4 hard drives designed to store Family Photos, Music playlists, and Movie collections by connecting to your Home network. Program movie download & Get Fast access to Videos, Pictures & Music from any device. Share your photos & files and let friends and family access them anywhere, anytime... Prot ...
Read more

›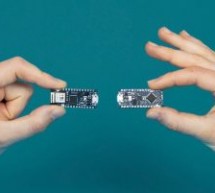 Arduino's Nano line will soon welcome four new products. They're all small boards like the classic one, making Nano a family of small boards meant for compact projects. All the new boards boast low energy consumption and processors more powerful than what the classic has. Even better, they're all pretty affordable: the most basic entry called Nano Every, which you can use for "everyday" projects and can rep ...
Read more

›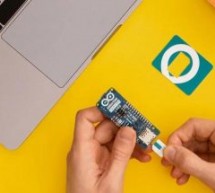 After initially launching throughout the United States, the Arduino team has today announced that availability of the new Arduino SIM has now rolled out worldwide to Asia, Australia/NZ, Middle East and Africa, and the Americas (excluding Brazil). The new Arduino SIM has been created to provide developers, makers and hobbyists with the simplest path to cellular Internet of Things device development offering ...
Read more

›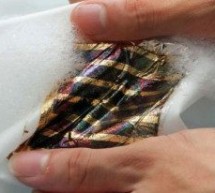 Scientists of Japanese research institute RIKEN and the University of Tokyo have successfully developed a product that allows solar cells to continue to provide solar power after being washed, stretched and compressed. Takao Someya of Riken Center for Emergent Matter Science, a designated national R&D Institute in Japan, led the research team. The research results were published in the journal Nature En ...
Read more

›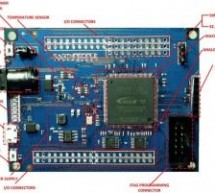 SWEETENING THE DEAL With a few days left in our campaign, we will sweeten the MaxProLogic deal. We will now offer our newly developed BLE Board. This board includes the Texas Instruments CC2640 chip along with a 2.4GHz antenna and matching network. This board plugs directly into MaxProLogic. It communicates with the FPGA over a UART serial link. The CC2640 runs proprietary firmware along with the radio cont ...
Read more

›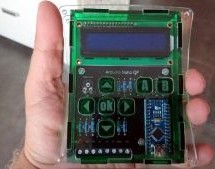 There's nothing quite as annoying as duplicated effort. Having to jump through the same hoops over and over again is a perfect way to burn yourself out, and might even keep you from tackling the project that's been floating around in the back of your mind. [Alain Mauer] found that he'd build enough Arduino gadgets that were similar enough he could save himself some time by creating a standardized piece of h ...
Read more

›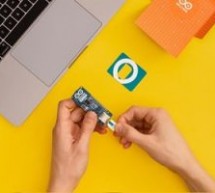 Arduino has launched a SIM-only service exclusively for IoT (internet of things) devices based on the Arduino platform to give developers and manufacturers cellular access to the Arduino IoT Cloud platform. The cellular service, provided by Arm Pelion Connectivity Management, means a single physical Arduino SIM can be used in more than 100 countries worldwide with one simple data plan. The Arduino SIM data ...
Read more

›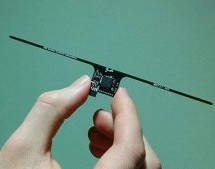 A new research initiative between the University of Washington's Sensor Lab and the Technical University of Delft in the Netherlands has created a microprocessor that can power itself through stray radio waves and receive programmable updates in the same fashion. While the RISC-derived 16-bit microcontroller CPU is very weak compared to modern standards, it's much more powerful than any other device that's ...
Read more

›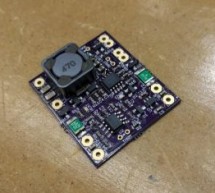 Description Solar power is not trivial, especially if it needs to be reliable and have a long lifetime for outdoor deployment such as IoT sensor nodes. This project is an effort to create a complete, easy to use solar power system that provides the following features: - LiFePO4 battery for high charge cycle count, high temperature performance and 3.2V output voltage (compatible with most chips used in IoT). ...
Read more

›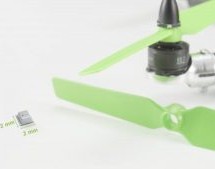 Superior altitude tracking for consumer devices Flexible and ideally suited for a wide range of altitude tracking applications Improved accuracy and smaller footprint than its previous generation Reduced power consumption and attractive price-performance ratio Market leader in barometric pressure sensors: more than 1 billion shipped Bosch Sensortec launches the BMP380, the company's smallest and best perfor ...
Read more

›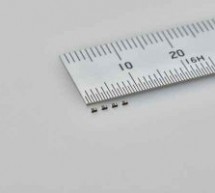 The expansion of the line-up of the metal multilayer chip power inductor MCOIL MC series, from TAIYO YUDEN, which uses a metallic magnetic material, as well as the commercialisation of the tiny metal power inductor MCEE1005 (1.0×0.5×0.55mm, maximum height), has been announced. This power inductor is used as a power choke coil in power supply circuits for wearable devices, smartphones, and IoT devices. By so ...
Read more

›