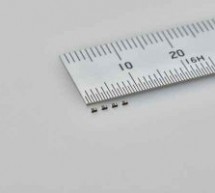 The expansion of the line-up of the metal multilayer chip power inductor MCOIL MC series, from TAIYO YUDEN, which uses a metallic magnetic material, as well as the commercialisation of the tiny metal power inductor MCEE1005 (1.0×0.5×0.55mm, maximum height), has been announced. This power inductor is used as a power choke coil in power supply circuits for wearable devices, smartphones, and IoT devices. By so ...
Read more

›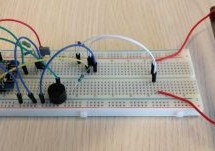 Geiger counters are devices used to detect radioactive emissions, most commonly beta particles and gamma rays. The counter consists of a tube filled with an inert gas that becomes conductive of electricity when it is impacted by a high-energy particle. The Geiger–Müller tube or G–M tube is the sensing element of the Geiger counter instrument used for the detection of ionizing radiation. Biemster wanted to i ...
Read more

›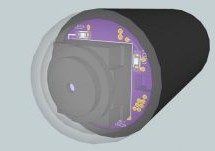 Description Tiny, pill-sized cameras are frequently used in the medical field to visualize the gastrointestinal tract, particularly areas not readily accessible by bulkier devices. Increasingly, consideration is given to using these devices in patients who cannot tolerate, or are otherwise unwilling to undergo, a conventional colonoscopy. The possibility of displacing or augmenting these methods with tiny, ...
Read more

›
I will show you how to send emails from any ESP8266 wifi module using Gmail server. This instructable relies on Arduino core for ESP8266 WiFi chip, which makes a self-contained microcontroller from it (no need of AT commands and master devices). You can connect sensors and get notified by email about changes. Before we begin Required hardware: Any ESP8266 (I'm using ESP8266-07 ebay link). In my case USB UAR ...
Read more

›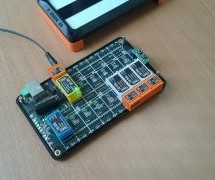 Сollect environmental data with Tibbo Project System devices, process it with Azure Stream Analytics and visualize using Power BI. Story Step 0: Configure and Assemble the TPS Open LTPS Web Interface by simply entering its IP address in your browser, select the "Tibbits Layout" tab, and push the "Launch TPS Configurator..." button. Setup Tibbits Layout as shown on the screenshot below and click File/Save No ...
Read more

›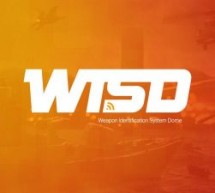 A new way to save lives by neutralizing the attacker before he can act. Story Our Vision of the Product Our vision for WISdome is a network of weapon owners, providing extended functionality for weapon maintenance and security through IoT. The product will mount weapons and connect to nearby Wi-Fi hotspots, sending information to our cloud. We plan to add many unique modes for the weapon owners. Modes that ...
Read more

›
The Arduino Uno WiFI Rev2, available now from RS Components, comes with a brand new 8-bit microprocessor from Microchip, and an onboard IMU. The WiFi connection is made secure with the new ECC608 crypto chip accelerator. The kit has 14 digital input/output pins (of which six can be used as PWM outputs), six analog inputs, a 16MHz ceramic resonator, a power jack, an ICSP header, a USB connection and a reset ...
Read more

›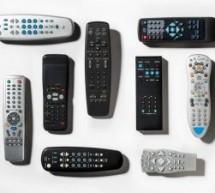 I hate looking where is the remote controller or grab my phone to control my TV or other IR devices. Alexa and hacking saved my day! Story As a lot of lazy folks, Alexa is saving my day. I don't want to spend time looking for my remote controller to turn on TV or switch sources. I would like to be able to ask Alexa to do it for me! I spent some time building that and this article explains how. Demo Before d ...
Read more

›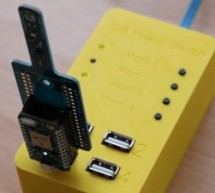 Many devices are powered by USB power now, but few home automation systems provide USB power switching. "Alexa, turn off the ThingyStick!". Story Alexa, Turn on the ThingyStick... Background More and more devices are powered by USB, many of these tend to be "dumb" devices without internet connectivity or home automation options (e.g. LED lights), how can we automate or control them remotely? Perhaps a USB s ...
Read more

›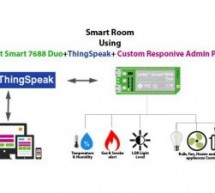 This Project will demonstrate you to control & monitor your room through my custom designed responsive web app. Things used in this project Hardware components MediaTek Labs LinkIt Smart 7688 Duo × 1 DHT22 Temperature Sensor × 1 Resistor 10k ohm × 1 Resistor 221 ohm × 1 Breadboard (generic) × 1 LDR × 1 MQ-2 Gas Sensor × 1 Jumper wires (generic) × 1 5V 4 Channel Relay Module × 1 Software apps and online ...
Read more

›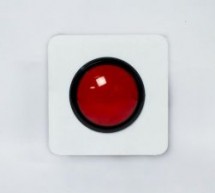 Learn how to connect a simple web app written in JavaScript to Arduino Cloud. Things used in this project Hardware components Arduino MKR1000 × 1 SparkFun big dome red button × 1 Software apps and online services Arduino Web Editor Arduino Cloud Story Following this tutorial you are going to learn how to make your Arduino or Genuino MKR1000 or WiFi Shield 101 interact with a simple webpage hosted in a brows ...
Read more

›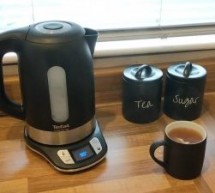 Make a smart kettle for under £60 using Alexa and Arduino. Introduction Why make two trips to the kitchen, or hang around waiting for the kettle to boil when you can just ask Alexa to put the kettle on? This project uses as few components as possible and is really easy to follow but it does involve tinkering with mains powered devices and water. So be careful and always make sure the kettle is unplugged whe ...
Read more

›