Introduction With the emergence of low-power IoT devices with cellular connectivity and the phase-out of 2G (with only T-mobile supporting 2G/GSM until 2020), everything is moving toward LTE and this has left many people scrambling to find better solutions. However, this has also left many hobbyists facepalming with legacy 2G technology like the SIM800-series modules from SIMCOM. Although these 2G and 3G mo ...
Read more

›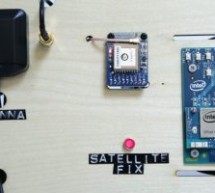 https://youtu.be/_Qog6ofGD5Y Once the purview of strictly military operations, GPS has become a regular part of modern living and in relatively short time! Who wouldn't want want to know when and where they are anywhere on the planet? It's a science fiction dream brought into reality, one now so woven into our lives it seems almost trivial. The demand for precise positional data built into planes, ships, ca ...
Read more

›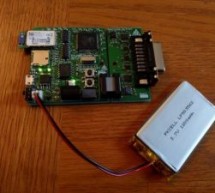 During the academic year of 2016-2017 at McMaster University, in conjunction with Dr. DeBruin, Christina Riczu, Thomas Phan and Emilie Corcoran, we developed a compact, battery powered, 12-lead electro-cardiogram. The project won 1st place in the biomedical category at the ECE Capstone Poster Day. The final report we handed in for the course is attached at the end of this post and includes background inform ...
Read more

›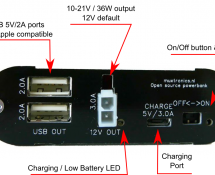 Why did I build a power bank? Why would anyone even try to build a power bank - i.e. an external battery for charging mobile devices - these days? These things are commodity, it's impossible to compete. Right? Well, that is until you find out that the type of power bank for your application, namely charging a higher-end tablet with 12V input, does not exist cheaply. Looking around for 12V power banks yields ...
Read more

›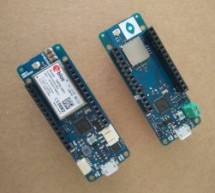 First unveiled over the weekend at World Maker Faire New York, Arduino has introduced a pair of new IoT boards with embedded LoRa and GSM capabilities. The Arduino MKR WAN 1300 and MKR GSM 1400 are designed to offer a practical and cost-effective solution for developers, makers and enterprises, enabling them to quickly add connectivity to their projects and ease the development of battery-powered IoT edge a ...
Read more

›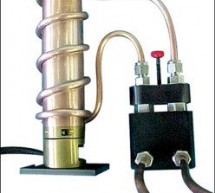 The terahertz (THz) region, which is based on 1THz frequency, separates electronics from photonics and has been difficult to access for ages. Semiconductor electronics cannot handle frequencies equal to or greater than 100GHz due to various transport-time related limitations. In other hand, photonics devices fail to work below 10THz as photon's energy significantly drops to thermal energy. Terahertz Electro ...
Read more

›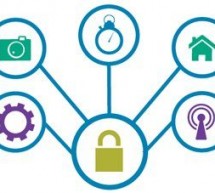 As Internet of Things (IoT) devices are optimized for lower power consumption and affordability, most of them have poor computing resources. As consequence, these devices are more vulnerable to hacking attacks. The good news is there are several options for using cryptography to make it difficult for hackers to gain access to IoT devices of your smart connected home. Cheap IoT devices that have little prote ...
Read more

›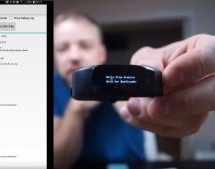 Over the last several months, [Aaron Christophel] has been working on creating a custom firmware for cheap fitness trackers. His current target is the "D6 Tracker" from a company called MPOW, which can be had for as little as $7 USD. The ultimate goal is to make it so anyone will be able to write their own custom firmware for this gadget using the Arduino IDE, and with the release of his new Android ap ...
Read more

›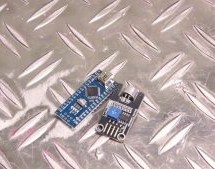 Hi! In this build we'll make a good looking light that dances to all sounds and music, using simple components and some basic Arduino programming. It makes an awesome effect while standing on the desk when gaming, playing music, and anything else that makes sound really. Let's get going! (Click here to download schematic) STEP 1: MAIN SUPPLIES First things first: what kind of supplies do we need and what do ...
Read more

›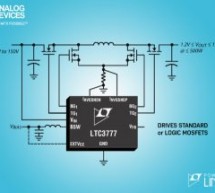 Synchronous four-switch buck-boost controller suits transport and medical use A 150V high efficiency four-switch synchronous buck-boost DC/DC controller, the LTC3777, by Analog Devices operates from input voltages above, below or equal to the regulated output voltage and had an efficiency of up to 99 per cent. The Power by Linear DC/DC controller has an input voltage of 4.5 to 150V and operates from a high ...
Read more

›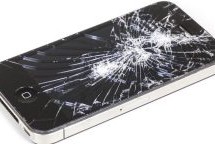 Most of smartphones parts are made of silicons and other compounds, which are expensive and easily-breakable. This problem is making all of smart devices manufacturers looking for stronger and cheaper solutions. By combining a set of materials, a group of researchers have successfully discovered a new material which could finally finish the disaster of cracked smartphone and tablet screens. The research gro ...
Read more

›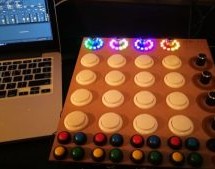 When [Mr. Sobolak] started his DIY Midi Fighter he already had experience with the MIDI protocol, and because it is only natural once you have mastered something to expand on the success and build something more impressive, more useful, and more button-y. He is far from rare in this regard. More buttons mean more than extra mounting holes, for example an Arduino's I/O will fill up quickly as potentiometers ...
Read more

›