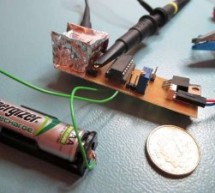 Currently I'm trying to make a working version of a radioactivity detector that uses semiconductor as a sensor. It's a different approach than Geiger-Muller detectors or ionization chambers, more complicated, but also much more interesting. While Geiger-Muller counters can only provide information about the amount of particles in a period of time, semiconductor detectors can also measure their energy, so it ...
Read more

›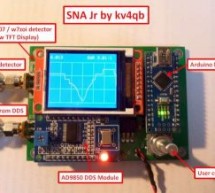 DuWayne and I have been corresponding for a couple of years, sharing mutual interests. I was pleased to be able to give his work a shout in both the printed and  'spoken' version of my talk at this year's Four Days in May event in Dayton and - more importantly - to catch up with the man in person for a quick eyeball QSO. I also got a PCB for SNA Jr, which has been sitting on the bench for months - until las ...
Read more

›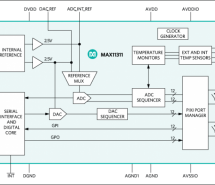 The MAX11311 is industry's first configurable high-voltage mixed-signal I/O that allows user-defined ADC, DAC, or GPIO functionality. Programming MAX11311 is very easy. A nice GUI tool helps to generate the right register values. If you want to make a universal signal processing board with a good number of I/O, it often gets very difficult to select a correct microcontroller. Finally, when you select one, i ...
Read more

›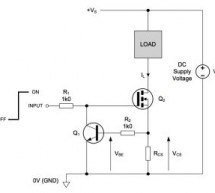 The simple current-limiting load switch shown in Figure 1 will be familiar to most readers. In this circuit, a high level signal applied to the input switches on MOSFET Q2, which energizes the load. The load current is limited by negative feedback applied via Q1. In most applications, the current flowing via R2 into Q1's base will be very small compared to the load current IL, so the voltage VCS developed a ...
Read more

›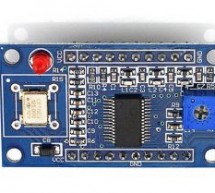 A signal generator is an electronic device that generates electronic signals and waveforms. These electronic signals are either repeating or non-repeating as per the requirements and field of applications. It is generally used in designing, testing, troubleshooting and repairing electronic devices. A signal generator can generate various kinds of waveforms. Most common are the sine wave, square wave, sawtoo ...
Read more

›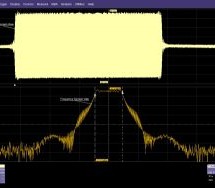 The FFT (Fast Fourier Transform) first appeared when microprocessors entered commercial design in the 1970s. Today almost every oscilloscope from high-priced laboratory models to the lowest-priced hobby models offer FFT analysis. The FFT is a powerful tool, but using it effectively requires some study. I'll show you how to set up and use the FFT effectively. We'll skip the technical description of the FFT, ...
Read more

›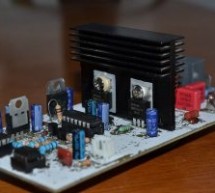 The mighty Class-D amplifier—build one yourself and be amazed by its efficiency. The heat sink barely gets warm! Have you always wanted to build your own audio power amplifier? An electronic project where you not only see the results but also hear them? If your answer is yes, then you should continue reading this article on how to build your own Class D amplifier. I will explain to you how they work and the ...
Read more

›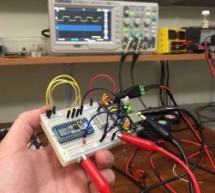 Today I made a high frequency multiplier using a single component: the ICS501 PLL clock multiplier IC. This chip provides 2x, 5x, 8x (and more) clock multiplication using an internal phased-lock loop (PLL). At less than a dollar on eBay, $1.55 on mouser, and $0.67 on Digikey, they don't break the bank and I'm glad I have a few in my junk box! I have a 10MHz frequency standard which I want to use to measure ...
Read more

›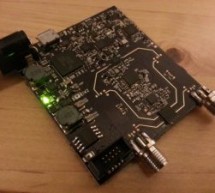 Introduction Vector network analyzer (VNA) are used to measure scattering parameters of high frequency circuits. When frequency is high enough the reflections of the waves start to matter and distributed effects need to be taken into account. VNA can be used to analyze reflection and transmission coefficients of circuits at high frequencies. For example ideally antenna would radiate all the energy it gets, ...
Read more

›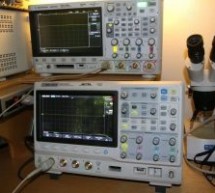 I've had a Siglent SDS1102CML two channel 100 MHz bench scope here for the last two years. I demand a lot from my test equipment so had low expectations when it arrived. After all, how good can a $359 unit be? Turns out, quite a good for the price. I reviewed it here. But the screen is smaller than most modern pro scopes with lower resolution than many would like. And 100 MHz just doesn't cut it for a lot o ...
Read more

›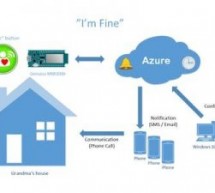 The "I'm Fine" project is about monitoring the well being of especially lonely elderly people, who may not have daily contact to the family. Story I have a complete description of this project on my GitHub repository. You can also go there to read about my project. Project Overview The "I'm Fine" project is about monitoring the wellbeing of especially lonely elderly people, who may not have daily contact to ...
Read more

›
How does a tiny chip time the runners in the Bay to Breakers race? In this article, I take die photos of the RFID chip used to track athletes during the race. Bay to Breakers is the iconic San Francisco race, with tens of thousands of runners (many in costume and some in nothing) running 12km across the city. To determine their race time, each runner wears an identification bib. As you can see below, the ba ...
Read more

›