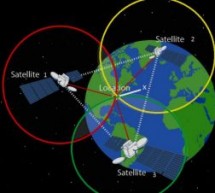 You're in a crowded street with many high buildings around you and you find your car position on Google maps is wrong. That's usual, right? This is caused from (fake/distorted) GPS signals reflected from the high buildings around you which make your GPS receiver do some wrong calculations. So be careful don't always listen to what GPS assistant says! Even with no wrong calculations, the current GPS accuracy ...
Read more

›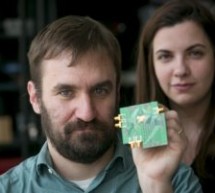 Fitting transmit and receive capabilities of radio signals into one device may be impossible without using a significant filter, which is needed to isolate sent and received signals from each other. The major obstacle to achieve that is the weakness of the received signal compared with the much stronger transmitted signal. However, researchers from Cornell University found their way to jump over this obstac ...
Read more

›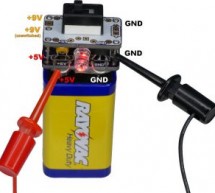 I have a $500 Rigol DP832 programmable triple-output power supply sitting on my bench, yet I built a 5V regulator to sit atop a 9V battery for some reason. Perhaps it's more portable, or cheap enough to toss in with the rest of the project it is powering, or maybe the bench power supply is just overkill. Or maybe, just maybe, I saw other people making them and I thought it would be cool to build myself. Two ...
Read more

›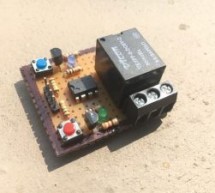 In electronics, a device is said to be a latching device if it maintains any particular fixed state even after removal of the input signal. The same also applies for electronic/electromechanical relays. Basically the electromechanical relays that are used today are of two types: 1. Non-Latching Relay : These relays are most widely used where energy consumption is basically not an issue.This type relay(s) co ...
Read more

›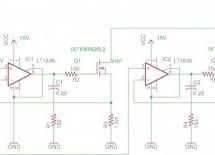 I bought a couple of IXYS linear MOSFETs (IXTK90N25L2) a while ago to test their capabilities when used as electronic load, and the result was quite impressive. So I decided to build another electronic load using both MOSFETs. As you can see in the video towards the end, this electronic load can sink more than 100 Amps of current while dissipating more than 400W continuously and can withstand more than 1kW ...
Read more

›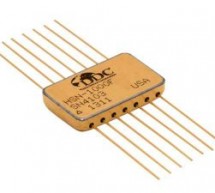 DDC's HSN-1000 radiation-hardened Hybrid Nuclear Event Detector (NED) senses ionizing radiation pulses generated by a nuclear event, such as the detonation of a nuclear weapon, and rapidly switches its output from the normal high state to a low state with a propagation delay time of less than 20ns. The active low Nuclear Event Detection signal (NED) is used to initiate a wide variety of circumvention functi ...
Read more

›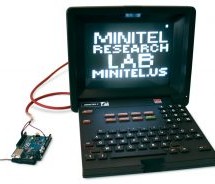 One of us (Mailland) grew up in Paris in the 1980s, surrounded by advertisements for racy "pink" chat rooms, accessible through terminals connected to France's Minitel network. They were a lucrative part of the wider Minitel economy, which also let you send messages, check bank balances, and read news. By 2000, as the Internet displaced the Minitel network, the billboards started being replaced by piles of ...
Read more

›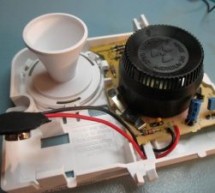 Not many people know, but in some smoke detectors, radioactive materials play an essential role. Today I will present one of those devices, and my -successful- attempt to reverse engineer it and get the circuit diagram. Those smoke detectors use a small amount of Americium-241 (chemical symbol: Am) obtained in nuclear reactors as a decay product of Plutonium-241. Am241 emits mainly alpha particles, but also ...
Read more

›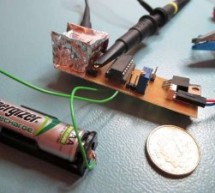 Currently I'm trying to make a working version of a radioactivity detector that uses semiconductor as a sensor. It's a different approach than Geiger-Muller detectors or ionization chambers, more complicated, but also much more interesting. While Geiger-Muller counters can only provide information about the amount of particles in a period of time, semiconductor detectors can also measure their energy, so it ...
Read more

›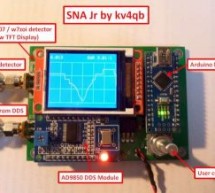 DuWayne and I have been corresponding for a couple of years, sharing mutual interests. I was pleased to be able to give his work a shout in both the printed and  'spoken' version of my talk at this year's Four Days in May event in Dayton and - more importantly - to catch up with the man in person for a quick eyeball QSO. I also got a PCB for SNA Jr, which has been sitting on the bench for months - until las ...
Read more

›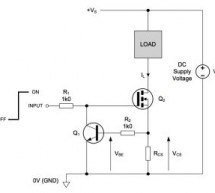 The simple current-limiting load switch shown in Figure 1 will be familiar to most readers. In this circuit, a high level signal applied to the input switches on MOSFET Q2, which energizes the load. The load current is limited by negative feedback applied via Q1. In most applications, the current flowing via R2 into Q1's base will be very small compared to the load current IL, so the voltage VCS developed a ...
Read more

›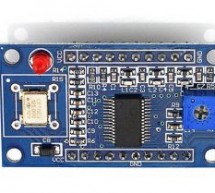 A signal generator is an electronic device that generates electronic signals and waveforms. These electronic signals are either repeating or non-repeating as per the requirements and field of applications. It is generally used in designing, testing, troubleshooting and repairing electronic devices. A signal generator can generate various kinds of waveforms. Most common are the sine wave, square wave, sawtoo ...
Read more

›