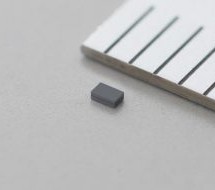 Measuring just 0.9×0.6×0.3mm (50 % smaller than a conventional 32.768 kHz crystal resonator), the WMRAG series 32.768 kHz MEMS resonator is the world's smallest, claims manufacturer Murata. Murata Manufacturing Co., Ltd. (Head Office: Nagaokakyo-shi, Kyoto; Chairman of the Board and President: Tsuneo Murata) has developed the world's smallest 32.768kHz MEMS resonator, which is expected to make a significant ...
Read more

›

Electronics designers can boost their productivity with free symbols & footprints for Samtec products Samtec is releasing new digital models for over 100,000 of its products on SnapEDA, the industry-leading circuit board design library. Traditionally, designers have spent days creating digital models – such as symbols and footprints – for each component in their designs. Connectors are especially time-c ...
Read more

›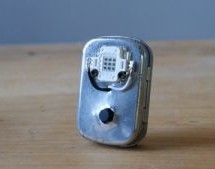 Where won't they put a TV these days? We've even seen one creeping behind semi-transparent mirror film in the ladies' room of a sports bar, though that one didn't last long. Up until that moment, we had never wished so hard for a TV-B-Gone, especially one as small and powerful as this DIY version by [Shane]. The best thing about [Shane]'s DIY TV-B-Gone is the strength of signal, though the size is nothing t ...
Read more

›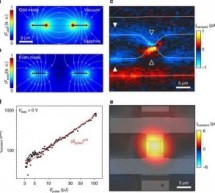 A team led by the Technical University of Munich (TUM) physicists Alexander Holleitner and Reinhard Kienberger has found success for the first time in generating ultrashort electric pulses on a chip. They made this possible by using asymmetric metal antennas only a few nanometers in dimension, then running the signals a few millimeters above the surface and receiving them in a controlled way. Traditional el ...
Read more

›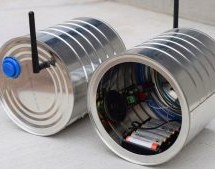 For many kids, the tin-can telephone is a fun science experiment that doesn't last much longer than it takes to tangle the string around a nearby tree. [Geoff] decided to go a different however, building a tin-can telephone that's completely wireless. The build starts with a hacker favorite, the Arduino Uno. It's hooked up to an microphone input board which uses the Arduino's analog input to pick up audio. ...
Read more

›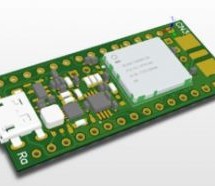 Small board with arduino nano compatibile pinout with power management and Murata ABZ LoRa module with STM32L0 microcontroller Features LoRa module: Murata ABZ Single cell LiPo cell charger on-board with charging signal internally connected to PA11 (via jumper) Buck/Boost switching power supply for delivering stable 3,3V regardless of the batterz voltage Battery fuel gauge on-board to control the real statu ...
Read more

›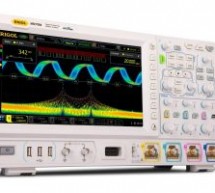 The Chinese based technology company Rigol Technologies has launched a new high-performance oscilloscope series, the MSO/DS7000 Oscilloscopes. This new series incorporates some of Rigol's latest developed technologies and includes RIGOL's self-developed ASIC chipset "Phoenix" into it. The introduction of the MSO/DS7000 series oscilloscope will make it the first time for a Chinese enterprise t ...
Read more

›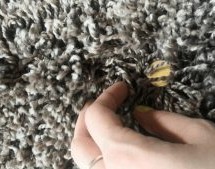 I recently finished the installation Equally diverse, which is made of a series of lamps that react to the sensors placed in a rug underneath the lamps.Here is how I made the rug with pressure sensors.I hope you will find it useful. :) Step 1: How to Make the Sensors For the pressure sensors, I used piezo sensors because they are cheap, effective and easy to use.To create the RF communication, I used an Ard ...
Read more

›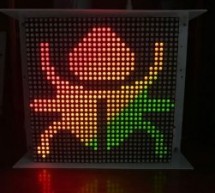 Today I will share following topics base on a bicolor matrix led 32x32: D.I.Y a bicolor led matrix 32x32.How to control led board above with NodeMCU ESP8266 via B.A.M method.Introduce and share my code for some cool real time clock projects with this bicolor led board. Let's start with some videos: Rainbow letters and images: is controlled by NODEMCU. https://youtu.be/-BlnS0v519g Handwritten Clock Vers ...
Read more

›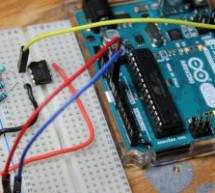 If your project calls for light sensitivity, it's hard to beat light dependent resistors (LDRs), also known as photoresistors. They're available for a few cents each, and their resistance varies based on how much light they receive. In the dark, these devices produce resistances in the megohm range, and can fall to hundreds of ohms or even less when exposed to sufficient light. You first instinct when proto ...
Read more

›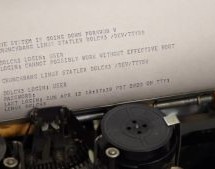 Buried deep within all UNIX-based operating systems are vestiges of the earliest days of computing, when "hardware" more often than not meant actual mechanical devices with cams and levers and pulleys and grease. But just because UNIX, and by extension Linux, once supported mechanical terminals doesn't mean that getting a teletype from the 1930s to work with it is easy. Such was the lesson learned by [Curio ...
Read more

›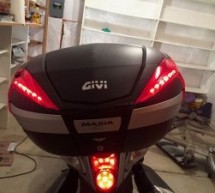 https://youtu.be/xtSzXwfG3HA As a motorcycle rider, I'm all too familiar with being treated like I'm invisible on the road. One thing I always add to my bikes is a top box which usually has an integrated light. I recently upgraded to a new bike and bought the Givi V56 Monokey box since it had lots of space for items. This box has a spot for a factory light kit which consists of two strips of LEDs for each s ...
Read more

›