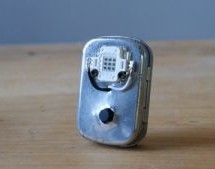 Where won't they put a TV these days? We've even seen one creeping behind semi-transparent mirror film in the ladies' room of a sports bar, though that one didn't last long. Up until that moment, we had never wished so hard for a TV-B-Gone, especially one as small and powerful as this DIY version by [Shane]. The best thing about [Shane]'s DIY TV-B-Gone is the strength of signal, though the size is nothing t ...
Read more

›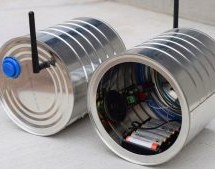 For many kids, the tin-can telephone is a fun science experiment that doesn't last much longer than it takes to tangle the string around a nearby tree. [Geoff] decided to go a different however, building a tin-can telephone that's completely wireless. The build starts with a hacker favorite, the Arduino Uno. It's hooked up to an microphone input board which uses the Arduino's analog input to pick up audio. ...
Read more

›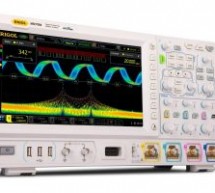 The Chinese based technology company Rigol Technologies has launched a new high-performance oscilloscope series, the MSO/DS7000 Oscilloscopes. This new series incorporates some of Rigol's latest developed technologies and includes RIGOL's self-developed ASIC chipset "Phoenix" into it. The introduction of the MSO/DS7000 series oscilloscope will make it the first time for a Chinese enterprise t ...
Read more

›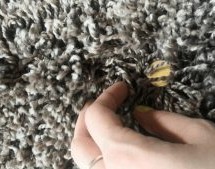 I recently finished the installation Equally diverse, which is made of a series of lamps that react to the sensors placed in a rug underneath the lamps.Here is how I made the rug with pressure sensors.I hope you will find it useful. :) Step 1: How to Make the Sensors For the pressure sensors, I used piezo sensors because they are cheap, effective and easy to use.To create the RF communication, I used an Ard ...
Read more

›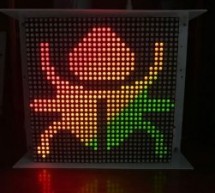 Today I will share following topics base on a bicolor matrix led 32x32: D.I.Y a bicolor led matrix 32x32.How to control led board above with NodeMCU ESP8266 via B.A.M method.Introduce and share my code for some cool real time clock projects with this bicolor led board. Let's start with some videos: Rainbow letters and images: is controlled by NODEMCU. https://youtu.be/-BlnS0v519g Handwritten Clock Vers ...
Read more

›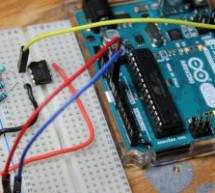 If your project calls for light sensitivity, it's hard to beat light dependent resistors (LDRs), also known as photoresistors. They're available for a few cents each, and their resistance varies based on how much light they receive. In the dark, these devices produce resistances in the megohm range, and can fall to hundreds of ohms or even less when exposed to sufficient light. You first instinct when proto ...
Read more

›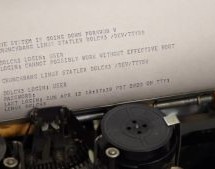 Buried deep within all UNIX-based operating systems are vestiges of the earliest days of computing, when "hardware" more often than not meant actual mechanical devices with cams and levers and pulleys and grease. But just because UNIX, and by extension Linux, once supported mechanical terminals doesn't mean that getting a teletype from the 1930s to work with it is easy. Such was the lesson learned by [Curio ...
Read more

›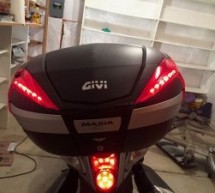 https://youtu.be/xtSzXwfG3HA As a motorcycle rider, I'm all too familiar with being treated like I'm invisible on the road. One thing I always add to my bikes is a top box which usually has an integrated light. I recently upgraded to a new bike and bought the Givi V56 Monokey box since it had lots of space for items. This box has a spot for a factory light kit which consists of two strips of LEDs for each s ...
Read more

›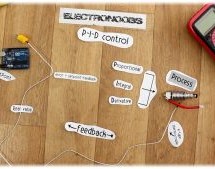 What's up my friends, welcome back. What I want, is the aluminum block below to have let's say, exactly 100 degrees. I'll control the real temperature using a K type thermocouple. To read the data I'll use the MAX66 75 breakout module and control the PID algorithm with and Arduino. Finally, to apply power we will make a small circuit using a MOSFET or maybe a TRIAC in case of high AC voltages. This will be ...
Read more

›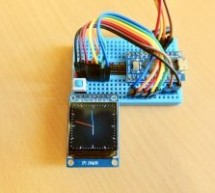 https://youtu.be/lFRq-LM5flQ This instructables show how to use a square color display and Arduino dev board build a watch core. This will cover the topics of dev board selection, display selection, extra modules selection, UI design, performance tuning and power saving. Note: I have prototyped some Arduino Watches few years ago. But the hardware sizes at that time are too big to squeeze into a watch case, ...
Read more

›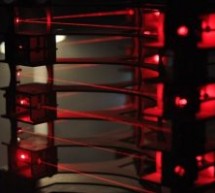 https://youtu.be/_1oTBekbUT4 Laser harps are musical devices with laser beam "strings." When the beam is blocked, a note is played by the instrument. Usually laser harps have the beams travel vertically in the shape of a fan or vertical lines. In this project, I built a laser harp with stacked laser beams that propagate horizontally. The beams reflect off mirrors to form square shaped beam paths. With this ...
Read more

›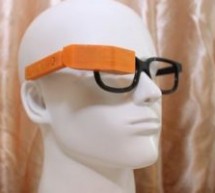 We have developed into Pedosa Innovation, a tech start-up founded by the developer of Pedosa Glass. We have continued to develop wearable technology, in addition to cloud infrastructure and STEM education programmes for kids in Hong Kong. Learn more at www.pedosa.org, or contact us at [email protected] UPDATE: I released the version 2 of Pedosa Glass which has a 3D-printed case and a more compact size, and ...
Read more

›