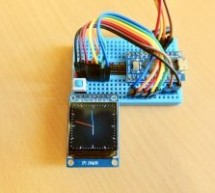 https://youtu.be/lFRq-LM5flQ This instructables show how to use a square color display and Arduino dev board build a watch core. This will cover the topics of dev board selection, display selection, extra modules selection, UI design, performance tuning and power saving. Note: I have prototyped some Arduino Watches few years ago. But the hardware sizes at that time are too big to squeeze into a watch case, ...
Read more

›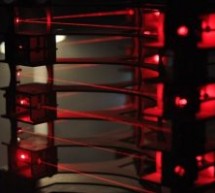 https://youtu.be/_1oTBekbUT4 Laser harps are musical devices with laser beam "strings." When the beam is blocked, a note is played by the instrument. Usually laser harps have the beams travel vertically in the shape of a fan or vertical lines. In this project, I built a laser harp with stacked laser beams that propagate horizontally. The beams reflect off mirrors to form square shaped beam paths. With this ...
Read more

›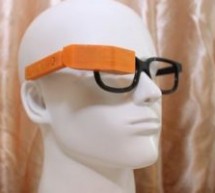 We have developed into Pedosa Innovation, a tech start-up founded by the developer of Pedosa Glass. We have continued to develop wearable technology, in addition to cloud infrastructure and STEM education programmes for kids in Hong Kong. Learn more at www.pedosa.org, or contact us at [email protected] UPDATE: I released the version 2 of Pedosa Glass which has a 3D-printed case and a more compact size, and ...
Read more

›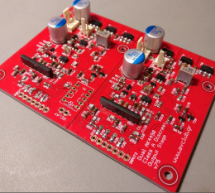 Following up on Part 2, it's time to talk about the output stage. This output stage is the brainchild of my friend Kostas, all I did was lay out the PCB. It is a fully discreet single-ended class-A output stage, outputting ~2.4V RMS. This is its schematic: This is the PCB: And this is the BoM: AK4490 dual mono DAC - Discreet Analog stage BOM (509 downloads) The BoM includes part numbers for most parts from ...
Read more

›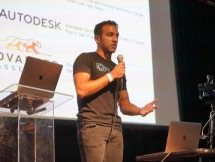 Mihir Shah has designed many a PCB in his time. However, when working through the development process, he grew tired of the messy, antiquated methods of communicating design data with his team. Annotating photos is slow and cumbersome, while sending board design files requires everyone to use the same software and be up to speed. Mihir thinks he has a much better solution by the name of InspectAR, it's an a ...
Read more

›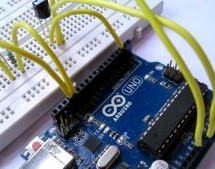 Hello everyone, In this instructables we will control LED using IR remote. Step 1: Gather the Parts A breadboardA LEDA 220ohm resistorAn Arduino UNOA TSOP382 IR receiverSome jumper or hookup wires Step 2: Wiring Hookup all the components according to the circuit diagram shown above. Step 3: Receive the IR Signals From the Remote Download Ken Shirriffs IR library from github then add the library to ...
Read more

›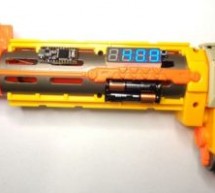 Arduino is an amazing tool for Makers, and as I got back into Nerf and started modding, I began to wonder what I could do with Arduindo to help determine the effect of modifications. Take a look at any older Nerf video and you will find a kid firing darts on their lawn over a tape measure. Take a look at any recent Nerf video, and you will see them shooting darts through an expensive ballistic chronograph. ...
Read more

›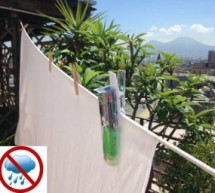 My country mild climate lets the sun to shine for the greatest part of the year, then tumble driers are not widely used and so we often use to drain clothes in the sun. What to do when a sudden rainfall comes? This project has been made for anyone drain clothes in the sun or, simply, needs an alert when it starts to rain. "Peggy" project is a simple portable rain traker that uses a rain sensor, 433 Mhz tran ...
Read more

›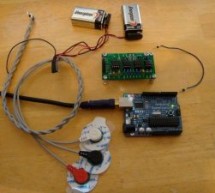 Measuring muscle activation via electric potential, referred to as electromyography (EMG) , has traditionally been used for medical research and diagnosis of neuromuscular disorders. However, with the advent of ever shrinking yet more powerful microcontrollers and integrated circuits, EMG circuits and sensors have found their way into prosthetics, robotics and other control systems. Yet, EMG systems remain ...
Read more

›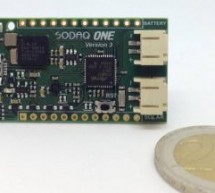 Overview: This is the third generation of our succesful SODAQ ONE board. It is equipped with a solar charge controller and runs on a LiPo or a permanent battery. It has the Ublox Eva 8M GPS module which is not only miniature but with it's assisted GPS feature it can get a fix within seconds. We've now added an extremely low power Accelerometer/Magnetometer. This gives the board a nifty feature where it can ...
Read more

›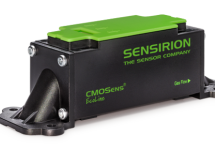 The SFM4200 mass flow meter is a new star in the Sensirion range. Thanks to its high pressure resistance, it can be operated at pressures of up to 8 bar and measures flow rates up to 160 slm with a rapid signal processing time of 0.5 ms. It is particularly suitable for gas mixing in medical applications. Sensirion is one of the leading manufacturers of innovative sensors and sensor solutions that millions o ...
Read more

›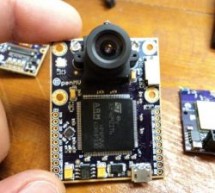 MV is the ability of a computer to see using analog to digital conversion and digital signal processing. The key characteristics that make a machine vision module better are sensitivity and resolution. These systems allow machines to see a broader spectrum of wavelengths such as x-rays, infrared or UV light. Nowadays, it is mainly used for object recognition, signature identification, material inspection, m ...
Read more

›