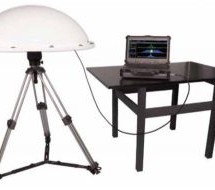 The increasing popularity of unmanned aerial vehicles (drones) has created a lot of security issues and possible privacy threats. Drone manufacturers have made them easy to fly so that any person without any experience can buy one and fly it without reading the instruction manual first. This has made them attractive for consumers, but also for criminals. Most of them have a camera to allow the user to go to ...
Read more

›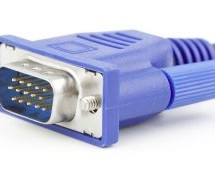 While it might be in its twilight years, the venerable VGA video connector conceals a versatile interface that can still provide the experimenter with the opportunity for a variety of hacks. We've not seen anything quite like [flok]'s one, in which he uses the VGA interface to insert timing information from which an NTPd instance gets its reference. If this seems counter-intuitive because a VGA i ...
Read more

›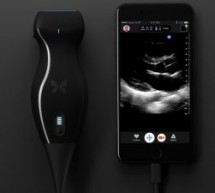 Ultrasound, also known as sonography, is a medical procedure which uses sound waves to get images from inside the body. It is used to help guide biopsies, diagnose causes of pain, examine a baby in pregnant women, diagnose heart conditions etc. High- frequency sound waves are transmitted to the body using a small transducer (probe), then the probe collects the sounds that bounce back, and a computer uses th ...
Read more

›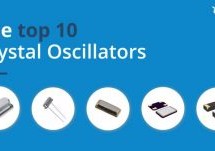 A crystal oscillator is an electronic circuit that generates an electrical signal with a very precise frequency. To achieve this, it uses the mechanical resonance of a vibrating crystal made of piezoelectric material. The first crystal oscillator was invented in the late 1920s by Walter Guyton Cady who was interested in submarine detection with ultrasonic waves. He suggested that a piezoelectric resonator c ...
Read more

›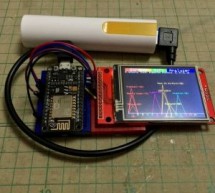 Step 1: What Is WiFi Analyzer? WiFi Analyzer is a handy app in Android, it help to visualize the WiFi signal information around you. It is very useful for helping select a right channel for setting a new AP. If you selected a channel that as same as another AP near you, you may encounter interference and degrade the network performance. However, you may not have a Android phone in hand and it is a little bi ...
Read more

›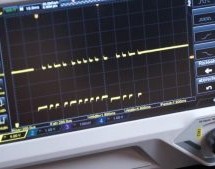 There was a time when an intercom was simply a pair of boxes with speakers joined by a couple of wires, with an audio amplifier somewhere in the mix. But intercoms have like everything else joined the digital age, so those two wires now carry a load of other functionality as digital signalling. [Aaron Christophel] installs these devices for a living, and has posted a fascinating reverse engineering vid ...
Read more

›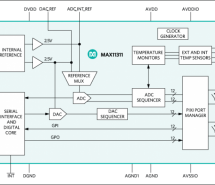 The MAX11311 is industry's first configurable high-voltage mixed-signal I/O that allows user-defined ADC, DAC, or GPIO functionality. Programming MAX11311 is very easy. A nice GUI tool helps to generate the right register values. If you want to make a universal signal processing board with a good number of I/O, it often gets very difficult to select a correct microcontroller. Finally, when you select one, i ...
Read more

›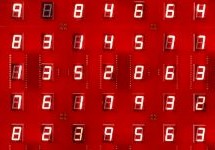 This seven segment art display makes use of a 81 seven segment red common cathode LED displays. The LEDs are arranged onto 100x100mm boards that each contain an Arduino Nano and 9 seven segment displays, daisy chained through three-pin headers located on the sides of the boards. The pins (power, ground, and serial) provide the signals necessary for propagating a program across each of the connecte ...
Read more

›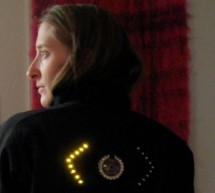 This tutorial will show you how to build a jacket with turn signals that will let people know where you're headed when you're on your bike. We'll use conductive thread and sewable electronics so your jacket will be soft and wearable and washable when you're done. Enjoy! A version of this tutorial is also on my website. https://youtu.be/ZtNEPkwCfxA Step 1: Supplies Get your supplies. You need: -- LilyPa ...
Read more

›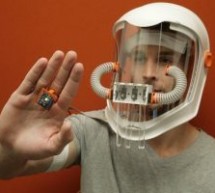 https://youtu.be/9vLSuLL9xLA Inspiration What if I told you that 2+2=Red!?!? What!?! I know this sounds crazy but for people with synesthesia this might be their reality. Synesthesia is defined as "the production of a sense impression relating to one sense or part of the body by stimulation of another sense or part of the body." This is a complicated way of saying that people with synesthesia have blended s ...
Read more

›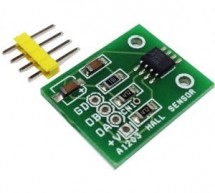 The A1230 is a dual-channel, bipolar switch with two Hall-effect sensing elements, each providing a separate digital output for speed and direction signal processing capability. The Hall elements are photo lithographically aligned to better than 1 µm. maintaining accurate mechanical location between the two active Hall elements eliminates the major manufacturing hurdle encountered in fine-pitch detection ap ...
Read more

›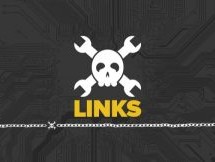 We start this week with very sad news indeed. You may have heard about the horrific fire on the dive boat Conception off Santa Cruz Island last week, which claimed 33 lives. Sadly, we lost one of our own in the tragedy: Dan Garcia, author of the wildly popular FastLED library. Dan, 46, was an Apple engineer who lived in Berkley; his partner Yulia Krashennaya died with him. Our commu ...
Read more

›