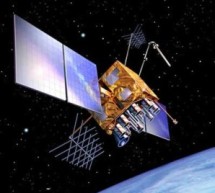 Do I need to say more about GPS? See here for some background info: Global Positioning System (GPS) In this tutorial, I will be showing you how to use Arduino, a GPS Arduino shield and a SD card to make a handheld Arduino GPS logger, to record your latitude and longitude over the course of a day. I will be taking it step by step: How does it work? How to interface this into your robot or other projects Basi ...
Read more

›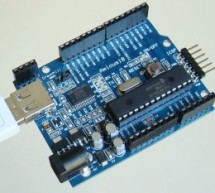 Arduino needs no introduction; it is an easy-to-use yet powerful open source embedded system development platform that has gained huge amount of popularity in past few years, specially among hobbyists. The standard hardware consists of an 8-bit Atmel AVR processor with on-board headers providing access to its I/O pins. The processor is pre-programmed with a serial bootloader that simplifies the uploading of ...
Read more

›
Have you ever needed to count something? Sure, we all need to count change, count blessings, and occasionally count cards, but that's not really the kind of counting I'm talking about. In this Instructable, I will elucidate how Counting ICs operate, and show how to connect one to a microcontroller so you can see exactly how it works in a controlled way. Step 1: Why Use Counting ICs? Yes, yes, why not just u ...
Read more

›
Let's Make It Inaugural Episode - Let's Make It - Episode 1 This is our very first episode of Let's Make It. In this episode we introduce ourselves and talk a little about what is coming up. Hint: It is Arduino, Raspberry Pie, PIC Chips, Circuit Design and PC Board Manufacturing. Fun stuff! For the sample code, show notes, contact information and many more videos, visit the show page at http://tech-zen.tv/l ...
Read more

›
Introduction: This is a basic tutorial to send information from the Electric Imp to the Arduino Due through UART (RX, TX) I am pretty new to both so some things I write may be incorrect. Most of the information I got from https://www.sparkfun.com/tutorials/397 If you know how to program well that tutorial may be way better then this one, but I thought this would be a more basic and easier tutorial for peopl ...
Read more

›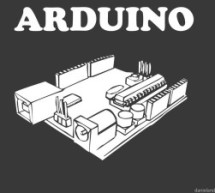 I am curious. I like to know how things work. For the curious, this Instructable will try to explain some of the Arduino electronics. I suspect many people have built Arduino projects but couldn't get them to work. I hope to provide some knowledge and skills to help fix hardware problems such as wiring errors and bad components. After some Internet searching, I found an electronics tutorial that I like and ...
Read more

›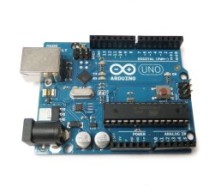 An Arduino is an open-source microcontroller development board. In plain English, you can use the Arduino to read sensors and control things like motors and lights. This allows you to upload programs to this board which can then interact with things in the real world. With this, you can make devices which respond and react to the world at large. For instance, you can read a humidity sensor connected to a po ...
Read more

›
YOU WILL NOT FIND OTHER ITEMS AS DETAILED IN WHOLE INTERNET In this article I provide a list of components and links of purchase to create your drone (quadricopter) remote-controlled from a PC. Who has not dreamed at least once to have a toy really send out by Hi Tech.A tutorial finished you will have a drone in a workmanlike manner. We start from the key point. What to buy? Hardware Required: 1x Arduino UN ...
Read more

›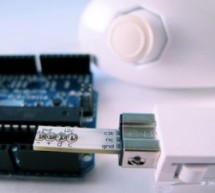 Why Wii Nunchuck Arduino? You can create and build endless electronics design and project with the powerful Arduino, for example a robot. By attaching Wii Nunchuck Arduino, you create the opportunity to control Arduino using the way we most familiar with, the way we play games! Not to mention, Wii Nunchuck is cheap (~5 US dollars), and it also has three-axis accelerometer for motion sensing, which is very u ...
Read more

›
In this Arduino tutorial I will demonstrate how to correctly connect the LM35 temperature sensor to the Arduino. I will also show you how to write the code necessary to obtain the temperature from the sensor. I will also elaborate on the LM35 sensor and demonstrate a simple entertainment cooler that I have designed to keep my game systems cool while inside the entertainment center. Here is the parts list yo ...
Read more

›
Arduino Tutorial #1: Uno Hardware In this video I look at the hardware for the Arduino and how it compares to that other microcontroller I've worked with, the Netduino. Arduino Tutorial #2: Getting Started n our second Arduino tutorial, we take a look at what is essentially the "hello world" of the microcontroller world. We go through the setup of the Arduino IDE and drivers, along with the programming Ardu ...
Read more

›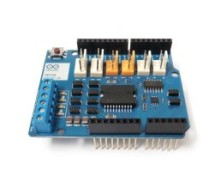 The Arduino Motor Shield allows you to easily control motor direction and speed using an Arduino. By allowing you to simply address Arduino pins, it makes it very simple to incorporate a motor into your project. It also allows you to be able to power a motor with a separate power supply of up to 12v. Best of all, the shield is very easy to find. Aside from being sold a number of places online, they are now ...
Read more

›