TRINAMIC Motion Control GmbH & Co. KG  announced the TMCM-1617 single-axis servo controller module designed for servo drives with 18A RMS and 8 to 28V DC supply voltage.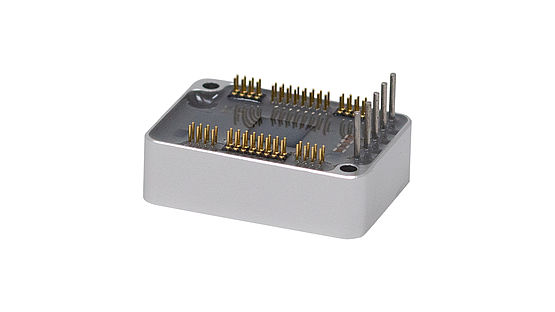 Achieving high-current loop frequencies to minimize current ripple, the potted module enables smaller electric drives with high dynamics, according to the company. The TMCM-1617 also supports a range of encoders for position feedback, including incremental encoders, analog encoders, and digital hall sensors as position feedback.
According to the company, the TMCM-1617 completed a highly accelerated life test (HALT) with operational temperatures ranging from -40°C to 85°C and mechanical vibrations of up to 30 GRMS.
Features And Benefits:
Servo drive for 3-phase BLDC motors
8V to 28V DC supply voltage
Up to 18A RMS motor current
RS485, CAN and EtherCAT interfaces
CANopen and TMCL protocol
Incremental and analog encoder feedback
Digital HALL sensor feedback
Reference Switch Inputs
Cooling via aluminum housing
L/W/H: 36.8mm x 26.8mm x 11.1mm
Weight: ca. 24g
Read more: TRINAMIC INTRODUCES THE TMCM-1617 SERVO CONTROLLER MODULE