With the official launch of the i.MX8 X Arm® Cortex®-A35 CPUs from NXP on May 14, 2020, the technology company TQ is bringing two modules based on the new core architecture into the market. As an NXP Early Access Partner for the i.MX8 X, TQ has already introduced the TQMa8Xx and TQMa8XxS modules, now they are available for customers.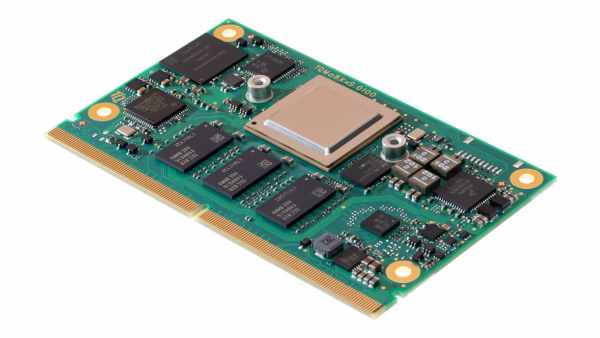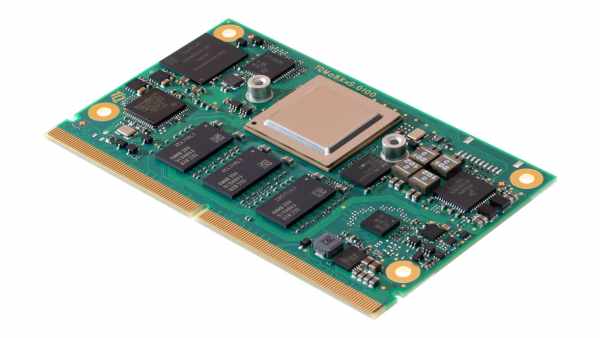 This product family offers three pin-compatible CPU variants with different graphics performance (multi-display) and number of cores. The CPU-integrated Cortex-M4 processor supports the required real-time functions. The NXP CPUs combine numerous functions with an attractive energy balance for a future-oriented module design.
The new TQMa8Xx and TQMa8XxS modules are cores for applications in a wide range of areas: from medical devices, HMIs, industrial controllers and industrial Internet of Things (IIoT) to gateways, building automation, transport and robotics.
With its size of only 55 x 44 mm, the TQMa8Xx allows users to access all interfaces directly on the module. The module is equipped with a DDR3L memory including ECC support. With the implemented ECC function, the module allows for certification for safety-relevant applications. In addition, a pin-compatible variant supports LPDDR4-SDRAM.
The second module, the TQMa8XxS, complies with both the SMARC 2.0 as well as the SMARC 2.1 standard and measures 82 x 50 mm. Both modules are equipped with eMMC flash memory up to 64 GB and optionally with QSPI NOR flash with up to 256 MB.
Read more: TQ PRODUCT LAUNCH OF CPU MODULES BASED ON NXP'S I.MX 8X ARM® CORTEX®-A35