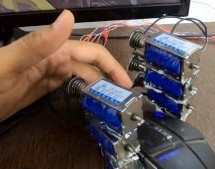 This is a very exciting time for those who like to spend their downtime exploring virtual worlds. The graphics in some big-budget titles are easily approaching photorealism, and immersive multi-channel sound can really make you believe you've been transported to another place or time. With another generation or two of GPU development and VR hardware, the line between gaming and reality is bound to get awful ...
Read more

›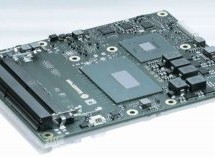 Kontron, a Germany based company has published its first product based on Intel's 8th Gen "Coffee Lake" processors. The COMe-bCL6 joins other "Coffee Lake" based COM Express Basic Type 6 modules including the Congatec Conga-TS370 and Seco COMe-C08-BT6, which were announced early this month. The COMe-bCL6 feature set is very related to all these products, with Coffee Lake enabled features like ...
Read more

›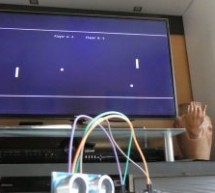 i'm MrWaffelXD and today I want you to show how to make a motion controlled Pong game. In this guide you learn, how to programm your own Pong and how to make a distance-controller, which you can use by moving your hand. But first: What is Pong? "Pong is one of the earliest arcade video games. It is a table tennis sports game featuring simple two-dimensional graphics. The game was originally manufacture ...
Read more

›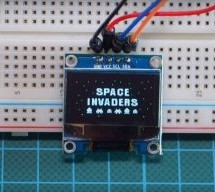 One thing we all always wish we could do when using any display is to load our own custom graphics, be it a logo, gif etc. In today's tutorial we will show how to do just that on an OLED display using an Arduino. OLED (organic light-emitting diode) display is a display based on light-emitting diode (LED) in which the emissive electroluminescent layer is a film of organic compound that emits light in respons ...
Read more

›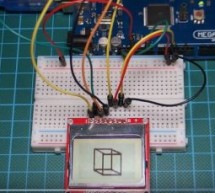 INTRODUCTION In one of our previous tutorials we did an introduction on how to use the Nokia 5110 LCD  with the Arduino, the tutorial covered displaying texts with different fonts etc. For this tutorial, we are taking things a little bit further and will be working through the display of customized graphics on the Nokia 5110 LCD display. This tutorial will particularly be useful for those who want to displa ...
Read more

›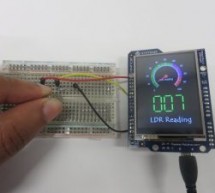 In this project we will monitor the room temperature using a LDR_NSL19_M51 light dependant resistor (LDR) and 4Duino. The resistance of the LDR varies significantly with ambient light hence it can detect surrounding light intensity changes in real time. In this project 4Duino's resistive touch display is used as a means for displaying the detected light intensity using LED digits and an angular meter. HOW I ...
Read more

›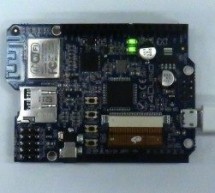 In this project, we will learn how to control the on board 4Duino LED via I/O port (D13) from web browser. In built ESP8266 Wi-Fi module is configured as server enabling the 4Duino to receive commands from a web browser (client). How it works Note: This project could be carried out only if the Client and the Server are in the same network because your home router prevents the 4Duino server to be accessed fr ...
Read more

›
Story The Nokia 5110 is a basic graphic LCD screen for lots of applications. It was originally intended to be used as a cell phone screen. This one is mounted on an easy to solder PCB. It uses the PCD8544 controller, which is the same used in the Nokia 3310 LCD. The PCD8544 is a low power CMOS LCD controller/driver, designed to drive a graphic display of 48 rows and 84 columns. All necessary functions for t ...
Read more

›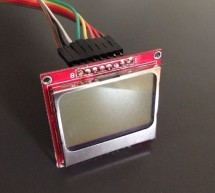 Step 1: Connections First let's connect the Nokia 5110 display. Remember that the LCD runs on 3.3V and although some people have connected it to 5V, it has worked but gave some weird effects, so I suggest connecting to the 3.3V output of the arduino. Next, the LIGHT pin on the LCD. It is the one pin which is controlling whether backlight is on or off. It will be on if the pin is connected through ground and ...
Read more

›