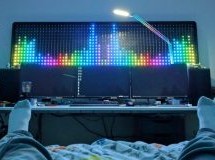 When it comes to wall-mounted ornamentation, get ready to throw out your throw-rugs and swap them for something that will pop so vividly, you'll want to get your eyes checked. To get our eyes warmed up and popping, [James Best] has concocted a gargantuan 900-RGB-LED music visualizer to ensure that our bedrooms are bright and blinky on demand. Like any other graduate from that small liberal-arts sc ...
Read more

›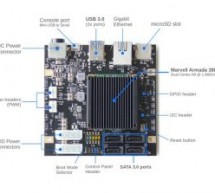 Helios your Own Private Cloud Helios4 is a Network Attached Storage or NAS - a smart box with up to 4 hard drives designed to store Family Photos, Music playlists, and Movie collections by connecting to your Home network. Program movie download & Get Fast access to Videos, Pictures & Music from any device. Share your photos & files and let friends and family access them anywhere, anytime... Prot ...
Read more

›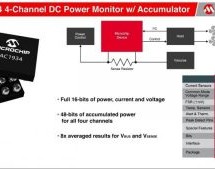 Microchip recently developed a precision power-and-energy-monitoring chip – PAC1934. The PAC1934 is a four channel power/energy monitor with current sensor amplifier and bus voltage monitors that feed high-resolution ADC. It works in conjunction with a Microchip software driver that is fully compatible with the Energy Estimation Engine (E3) built into the Windows 10 operating system. The whole setup provide ...
Read more

›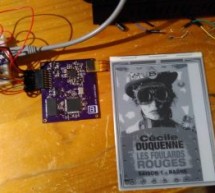 Description I started this project two years ago but lost interest last year after being stuck with the custom board. I since got it working, and will share my findings. The idea is to control an old broken kindle 3 eink display with a FPGA. I started looking at http://essentialscrap.com/eink/waveforms.html and http://spritesmods.com/?art=einkdisplay since eink constructor is so secretive that you can't fin ...
Read more

›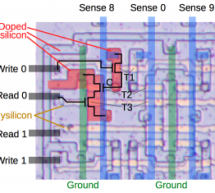 The revolutionary Intel 8008 microprocessor is 45 years old today (March 13, 2017), so I figured it's time for a blog post on reverse-engineering its internal circuits. One of the interesting things about old computers is how they implemented things in unexpected ways, and the 8008 is no exception. Compared to modern architectures, one unusual feature of the 8008 is it had an on-chip stack for subroutine ca ...
Read more

›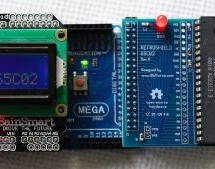 Normally when we bring you news of a retrocomputing design, it will centre around a single processor. At its heart will be a 6502, a Z80, or perhaps a 6809. There will be a host of support chips, some memory as RAM or ROM, and a bunch of interfaces. [Erturk Kocalar]'s RetroShield project for the Arduino Mega breaks all of those rules, because it supports all three of those classic processors, has no support ...
Read more

›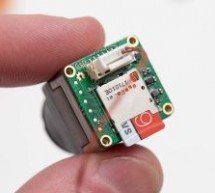 Description A small PCB designed to attach to the backside of the FLIR Boson Thermal Camera. The PCB facilitates configuration of the camera along with capturing data to an SD card. This project is mostly an exercise in project-based learning. Instead of researching and reading about FPGAs, I want to create a project actually using them. Of course, this means that I'll likely get things wrong, but that's ju ...
Read more

›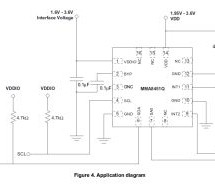 Process computer designs usually start out with an accelerometer. As reliability problems creep in, making the switch to a more "professional" solution is beneficial. Accelerometers are based on the MEMS principle: instead of being a purely solid-state affair, the inside of the chip contains a micromechanical motion sensor along with a small mass. In addition to that, a set of transducer circuits are provid ...
Read more

›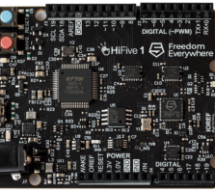 By bringing the power of open-source and agile hardware design to the semiconductor industry, SiFive aims to increase the performance and efficiency of customized silicon chips with lower cost. The Freedom E310 (FE310) is the first member of the Freedom Everywhere SoCs family, a series of customizable microcontroller SoC platforms, designed based on SiFive's E31 CPU Coreplex CPU for microcontroller, embedde ...
Read more

›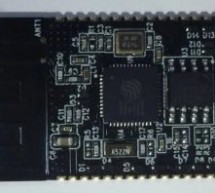 The ESP8266 chip, and the boards based around it, have been the new hot new thing this past year. Overnight it became — almost by stealth — one of the leading platforms for the Internet of Things. This runaway success quickly gathered a community, and it's possible Espressif Systems may repeat that next year with their new ESP32 chip. About a month ago the makers of the ESP8266 started trailing their next p ...
Read more

›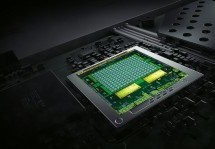 Dubbed Denver, the processor will be used in the firm's first 64-bit version of its Tigra K1 mobile processor designed for Android smartphones and tablets. This new version of Tegra K1 pairs our 192-core Kepler architecture-based GPU with the 64-bit, dual-core CPU. Each of the Denver cores implements a 7-way superscalar microarchitecture (up to 7 concurrent micro-ops can be executed per clock), and includes ...
Read more

›