In my first Instructable Motion Activated Automatic LED Stair Lights with Arduino I mentioned the use of "Cooperative Multitasking". So what is it and why is it helpful? This Instructable attempts to answer the "what is it" and "why is it helpful" question with a simple example that step by step builds up into a more complex example. The end result will hopefully answer an additional question bein ...
Read more

›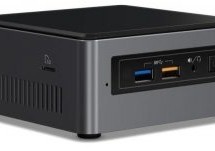 Despite struggles and delays with its 10nm processor, Intel has finally released five NUCs (Next Unit of Computing) mini-PC kits that comes with 14nm, 8th Generation Coffee Lake CPU. It also released two NUCs that comes with its 10nm Cannon Lake chips and comes configured with Windows 10 with shipments to begin in October or November. The coffee lake NUC supports any Intel ...
Read more

›
The developmnet team over at Seeed Studio has this week announced its Wio Terminal now supports the CircuitPython programming language created by Adafruit. CircuitPython is an open source derivative of the MicroPython programming language targeted towards the student and beginner an is a software implementation of the Python 3 programming language, written in C. The Wio Terminal is compatible with both Ardu ...
Read more

›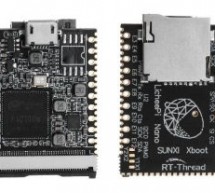 The diffusion of the A10 Cortex A8 processor did not stop the ARM9 market of the Allwinner F series. Since its foundation, Allwinner has released several SoCs for use in Android tablets, as well as in smartphones and camera systems. The A10 was the most successful Soc of Allwinner. The chip was mainly used on Android and Linux keys, even with tablets under $ 150 such as Ainol Novo 7 Aurora (India). The proc ...
Read more

›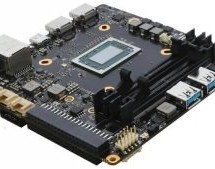 One thing technology has taught us in the last few years, is the so-called powerful devices of yesterday, will not match the devices of today or tomorrow and this is something that is transcending in the hardware industry. Maker's board have seen a drastic improvement ever since the first Arduino and the Rasberry Pi Single Board Computer were launched. Startups, makers, engineers and even the big corporatio ...
Read more

›
UP Bridge the Gap – a brand of AAEON Europe – is proud to bring its latest innovation at Kicksarter. Introducing UP AI Edge: an x86 computing platform works across Intel CPU, GPU,VPU and FPGA to enable Artificial Intelligence on the Edge. Most IT solutions available today are focused on connecting Edge devices to the cloud and these deployments face challenges related to latency, network bandwidth, re ...
Read more

›
I have in my hand a distance laser sensor with high precision and speed. It is used in industrial environments for object positioning or detection applications. According to technical documents, I found it can communicate with other devices via RS485. I spent the weekend to learn it and find ways to communicate with cheap CPU - Arduino. And finally, I succeeded in reading data from it and displaying the dis ...
Read more

›
Connect Tech Inc's V7G System, which is also listed as the "COM Express Type 7 + GPU Embedded System", is the first Xeon-D based SBC-like product. The V7G houses a 5th Gen "Broadwell" Xeon-D based COM Express Type 7 module and it can house three Nvidia Pascal-driven graphics boards. No OS support was listed yet, but it is expected to work with Linux or Windows. This 216 x 164mm footprint system can drive 4x ...
Read more

›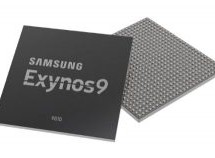 The new Exynos 9810 brings premium features with a 2.9GHz custom CPU, an industry-first 6CA LTE modem and deep learning processing capabilities Samsung Electronics, a world leader in advanced semiconductor technology, today announced the launch of its latest premium application processor (AP), the Exynos 9 Series 9810. The Exynos 9810, built on Samsung's second-generation 10-nanometer (nm) FinFET process, b ...
Read more

›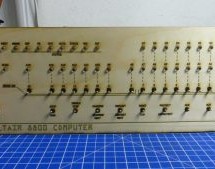 [Dirk] posted a video (you can see below) titled, "Mystery Retro Project Start." That turned out to be the first of a multipart series on his Altair 8800 Again simulator. The front panel appears to be laser cut and in some future video episodes, we expect to see him simulate the CPU with a Teensy. There have been plenty of 8800 clones ranging from projects that recreate the original PCBs, to those that just ...
Read more

›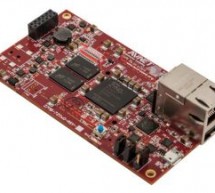 MicroZed is a low-cost development board from Avnet, the makers of the $475 ZedBoard and the entry level MiniZed development boards. Its unique design allows it to be used as both a stand-alone evaluation board for basic SoC experimentation or combined with a carrier card as an embeddable system-on-module (SOM). The MicroZed processing system is based on the Xilinx Zynq®-7000 All Programmable SoC. The Zynq® ...
Read more

›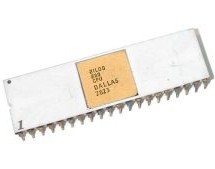 Decades of post-apocalyptic Hollywood movies have taught us that once all the trappings of our civilisation have been stripped away, it's going to be kinda cool. We're all going to wear slightly dusty looking 1980s motorcycling gear, and we're going to drive really cool cars. Except of course Mad Max is fantasy, and the reality is likely to be unspeakbly grim. The future [Virgil Dupras] ...
Read more

›