Welcome to our pick of the best laptops for programming in 2022. If you're a coder looking for a new device that lets you work pretty much anywhere, then the laptops on this page can help.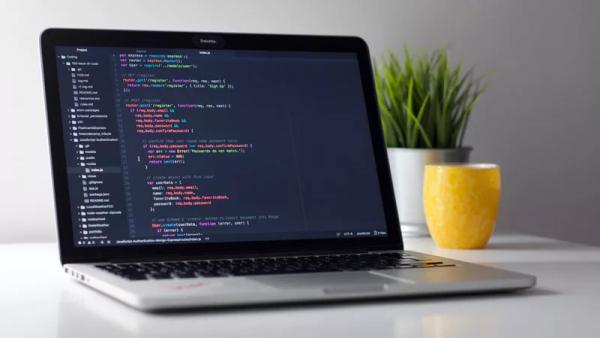 Buying a great laptop to program on is more important than ever, as many of us are working from both home and the office, and these thin and light notebooks are ideal, offering you the flexibility of working where you want that desktop PCs just can't compete with.
The good news is that modern laptops are more powerful than ever, which means they aren't just portable, but can keep up with even the most complex projects.
Many of us don't have much money to spare these days with the cost of living crisis, but there are some brilliant budget laptops for programming out there as well, and we've highlighted the best here, so you don't have to spend too much to get a great new laptop for coding on.
So, what makes a great laptop for programming on? A multi-core processor is important, allowing you to compile your code and test it out more quickly – the faster you can run and test code, the faster your project can be completed, and the more work you can take on. We also recommend at least 16GB of RAM.
Screen size is also important. While you don't want anything too large if you want to carry the laptop around with you, you also want something that offers a large enough screen to work on comfortably for long periods of time.
A screen with a 16:10 aspect ratio, which an increasing number of laptops now come with, can also make a difference, as it's taller than the standard widescreen aspect ratio of 16:9, which means you can see more of your code on screen without needing to scroll up and down.
Keyboard quality is also of the utmost importance, as you're going to be typing away for hours on end, so you'll want something that's comfortable.
Where we can, we've reviewed all the laptops in this guide to give you our honest opinions on how they perform, based on the criteria above. In the few cases we haven't tried them out, we've based our findings on consistency of customer reviews, reputation and industry insights. You can also find out more about how we test laptops.
Also, it's a good idea to complement your laptop with some top accessories too. Check out our guides to the best monitors for programming, and the best keyboard and best mouse.
Source: The best laptops for programming in 2022