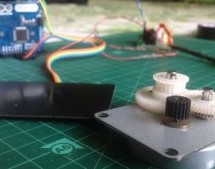 There are a surprising wealth of parts inside of old laptops that can be easily scavenged, but often these proprietary tidbits of electronics will need a substantial amount of work to make them useful again. Obviously things such as hard drives and memory can easily be used again, but it's also possible to get things like screens or batteries to work with other devices with some effort. Now, there's also a ...
Read more

›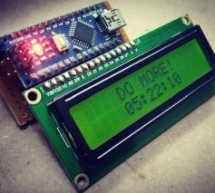 https://youtu.be/anUKywfO_l8 Summer, the lovely season when things happen. But sometimes we tend to forget the time. So to remind us the time left , I designed this Casey Neistat's 'Do More' DIY arduino driven timer which can be programmed to display the time left from any event, the start of a day or the start of summer its on you.All there was left to do was add a pair of Casey's signature glasses. But I ...
Read more

›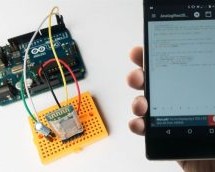 Hello world, in this Instructable I want to show you, how to program your Arduino Uno with your Android device over Bluetooth. It is very simple and so cheap. Also it allows us to program our Arduino where ever we want over wireless bluetooth... So lets get started! :) Step 1: Materials and Tools Hardware : Arduino UnoBluetooth HC-05 moduleMini breadboardCapacitor 1uf/16v (elco)Reasisor 100 ohm5 pcs x Jumpe ...
Read more

›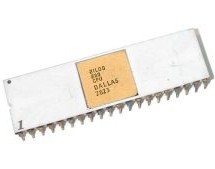 Decades of post-apocalyptic Hollywood movies have taught us that once all the trappings of our civilisation have been stripped away, it's going to be kinda cool. We're all going to wear slightly dusty looking 1980s motorcycling gear, and we're going to drive really cool cars. Except of course Mad Max is fantasy, and the reality is likely to be unspeakbly grim. The future [Virgil Dupras] ...
Read more

›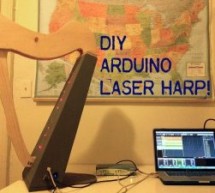 A couple of weeks ago I presented my culmination project, framed laser harp, at New York City College of Technology. Work on it was so interesting for me, that I decided to share it here. I am an Arduino amateur and don't have any professional experience in electrical engineering or programming. Neither am I a musician. Probably that's why I had so much fun: when you are moving blindly, you can't see the gr ...
Read more

›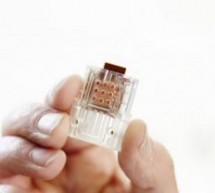 In partnership with DNA Electronics,  Imperial College London researchers had developed a revolutionary USB stick that can detect HIV in the bloodstream. In order to detect the virus, it's enough to use a drop of blood. Then the USB stick generates an electrical signal that can be read by a computer, laptop or handheld device. We have taken the job done by equipment the size of a large photocopier, and shru ...
Read more

›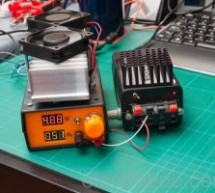 Intro What does one do when designing a power supply? Well, build a power supply tester, of course. One of the simplest things to build is a constant current load. This will allow for testing of the endurance of the power supply, as most of the designs out there are using slow components. However, I wanted to make a better one: one that I could hook up to my Analog Discovery and generate a test waveform to ...
Read more

›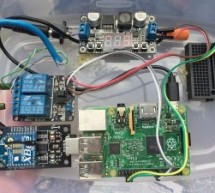 This simple system allows web based remote control of a swimming pool pump and heater, or any device that be switched with simple relays. It uses a Raspberry Pi as the main controller and web server. It also uses a remote thermometer run by an Arduino at the pool, powered by a battery and a solar panel. Two small XBee radio units supply the data link between the pool thermometer and the main controller. I h ...
Read more

›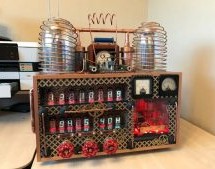 Radios are, by and large, not powered by steam. One could make the argument that much of our municipal electricity supply does come via steam turbines, but that might be drawing a long bow. Regardless, steampunk remains a popular and attractive aesthetic, and it's the one that [Christine] selected for her radio build. The build cribs from [Christine's] earlier work on a VFD alarm clock, using similar tubes ...
Read more

›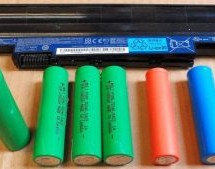 The 18650 cell has become a ubiquitous standard in the lithium battery world. From power drills to early Tesla vehicles, these compact cells power all manner of portable devices. A particularly common use is in laptop batteries, where they're often built into a pack using the Smart Battery System. This creates a smart battery that can communicate and report on its own status. PackProbe is a software tool bu ...
Read more

›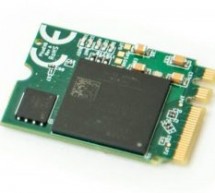 The Xilinx Artix dev kits that fit in your laptop. A convenient, affordable way to explore Xilinx PCIe IP. PicoEVB is an affordable, open source, development board which can be used to evaluate and prototype PCI Express designs using a Xilinx Artix 7 FPGA on Windows or Linux hosts. The boards are designed around the Artix 7 (XC7A50T). Use Cases While the main intent of PicoEVB is PCIe design prototyping, it ...
Read more

›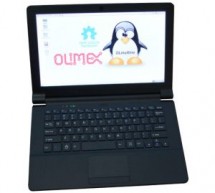 Olimex Ltd is a Bulgarian leading provider for development tools and programmers for embedded market. The company has 25+ years' experience in designing, prototyping and manufacturing printed circuit boards, sub-assemblies, and complete electronic products. The latest amazing product by Olimex is an open source laptop DIY kit called: TERES I. TERES I is open source hardware and software Do It Yourself lapto ...
Read more

›