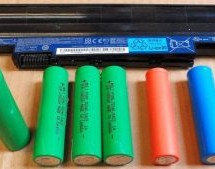 The 18650 cell has become a ubiquitous standard in the lithium battery world. From power drills to early Tesla vehicles, these compact cells power all manner of portable devices. A particularly common use is in laptop batteries, where they're often built into a pack using the Smart Battery System. This creates a smart battery that can communicate and report on its own status. PackProbe is a software tool bu ...
Read more

›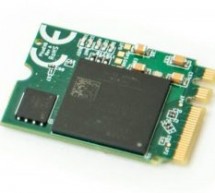 The Xilinx Artix dev kits that fit in your laptop. A convenient, affordable way to explore Xilinx PCIe IP. PicoEVB is an affordable, open source, development board which can be used to evaluate and prototype PCI Express designs using a Xilinx Artix 7 FPGA on Windows or Linux hosts. The boards are designed around the Artix 7 (XC7A50T). Use Cases While the main intent of PicoEVB is PCIe design prototyping, it ...
Read more

›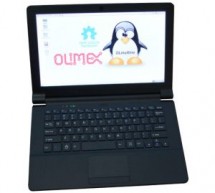 Olimex Ltd is a Bulgarian leading provider for development tools and programmers for embedded market. The company has 25+ years' experience in designing, prototyping and manufacturing printed circuit boards, sub-assemblies, and complete electronic products. The latest amazing product by Olimex is an open source laptop DIY kit called: TERES I. TERES I is open source hardware and software Do It Yourself lapto ...
Read more

›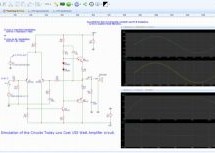 Online circuit simulators are getting more popular day by day. Electronics hobbyists, as well as professionals, use circuit simulators often to design and check circuit diagrams. The best thing about online simulator is, you don't have to install anything at all on your PC or laptop. All you need is a browser and a stable internet connection. Work from anywhere just by opening the online circuit simulator w ...
Read more

›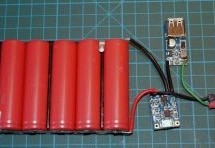 A situation many can relate to: an empty smartphone battery and no outlet around! That's exactly why I recycled an old laptop battery into an USB power bank. Follow the link for the full article with close ups of the electronics and insights into the building process. This article will show you the basic powerbank circuit consisting of Lithium cell charging circuit, boost converter and toggle switch as well ...
Read more

›
As Engineers/Developers we always rely upon the data collected to design or improve a system. Recording data and analyzing them is a common practice in most of the industries, here we are building Arduino Data Logger Project where we will learn how we can log data at a specific interval of time. We will use an Arduino board to read some data (here temperature, humidity, date and time) and save them on a SD ...
Read more

›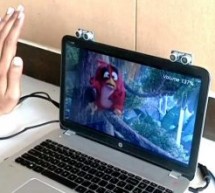 Recently Gesture controlled Laptops or computers are getting very famous. This technique is called Leap motion which enables us to control certain functions on our computer/Laptop by simply waving our hand in front of it. It is very cool and fun to do it, but these laptops are really priced very high. So in this project let us try building our own Gesture control Laptop/Computer by combining the Power of Ar ...
Read more

›
What's inside a counterfeit Macbook charger? After my Macbook charger teardown, a reader sent me a charger he suspected was counterfeit. From the outside, this charger is almost a perfect match for an Apple charger, but disassembling the charger shows that it is very different on the inside. It has a much simpler design that lacks quality features of the genuine charger, and has major safety defects. The co ...
Read more

›
 glossary A B C D E F G H I J K L M N O P Q R S T U V W X Y Z A ACCELEROMETER: tutorial on using the Memsic 2125 accelerometer with Arduino/Freeduino ACCELEROMETER: another post on using the Memsic 2125 Rad*o Sha*k variant accelerometer with Arduino/Freeduino ACCELEROMETER: article on using the LIS3LV02DQ 3-axis accelerometer with Arduino/Freeduino ACCELEROMETER: an excellent article on using the ADXL330 wi ...
Read more

›
In this Instructable I will be giving you step-by-step instructions on how to interface The Arduino, A Motor Controller (L293D), and a laptop to make a Wifi controlled rover you can drive around your house or work from anywhere in the world. I started and made this project for my Gr.11 Computer Engineering class, it took approx. 5.5 hours including design, testing and implementation. I will Provide all the  ...
Read more

›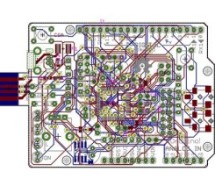 Dr. Scott Ananian, from the One Laptop Per Child (OLPC) project, conceived an Arduino Leonardo-compatible board especially designed for the OLPC XO laptop, with the goal to cut down its price as much as possible, to foster its adoption even in developing countries. From Scott's blog: The board, named XOrduino, is open hardware (schematics and pcb files can be found on github), and can be directly plugged in ...
Read more

›