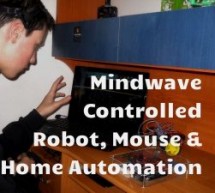 As a kid I always wanted to have a special ability, like moving objects with thoughts or flying. I tried to move objects with "the power of my mind" of course with no success. Well, yes, I was and I am a huge Star Wars fan, but I also like electronics and programming, so why not combine these two things to build an incredible project? You can find all parts, codes and libraries with links at the Hardware an ...
Read more

›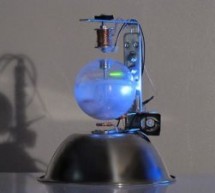 A levitating little Death Star in Instructables invited me to the new project with Arduino. Three policies were decided and kept to differentiate it from the forerunner. Do it myself with no (or less) ready-made.Keep rotating.Make glow and blink without battery.VIDEO(1): A Levitating Sphere Rotates Glows and Blinks https://youtu.be/nOx0rIQFgoY The detail of the project is described below. Let's wrap co ...
Read more

›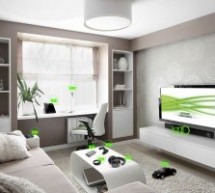 Recently, many big companies such as Samsung have developed wireless chargers which work by induction. These chargers usually consist of a station which needs to be in contact with the device in order to charge. The station defeats the purpose of being able to move and walk while still charging the device. Energeous, a global leader in RF- based wireless charging, created the award-winning device WattUp in ...
Read more

›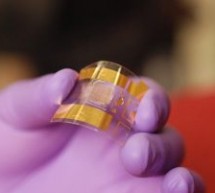 The transistor revolutionized the field of electronics, and paved the way for smaller and cheaper radios, calculators, and computers, among other things since its very first practically implemented device as a point-contact-transistor invented in 1947 and getting the Nobel Prize in Physics in 1956. Now, engineers from the University of Wisconsin-Madison (UW-Madison) have built the most flexible, fully-funct ...
Read more

›
Description HC-12 are cheap 433MHz wireless serial port communication modules with a range up to 1800m in open space. Each costs about $5 when bought from China, and 2 of them can create wireless UART link that can be used, for example, to transfer telemetry data from UAV. Or drive IoT device. Or connect sensors. Or whatever else one can think of. It is based on SI4463 RF chip, has build in microcontroller, ...
Read more

›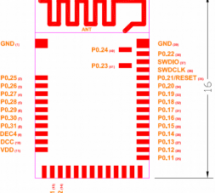 The open hardware innovation platform Seeedstudio produces the MDBT42Q, a Bluetooth Low Energy (BLE) module. It is a BT 4.0, BT 4.1 and BT 4.2 module designed based on Nordic nRF52832 SoC, a powerful, highly flexible ultra-low power multiprotocol SoC ideally suited for Bluetooth low energy, ANT and 2.4GHz ultra low-power wireless applications. MDBT42Q features a dual transmission mode of BLE and 2.4 GHz RF ...
Read more

›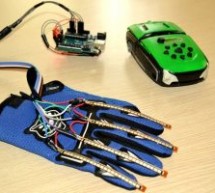 Once again, here we are with another tutorial to "Awaken the Force" within you! With the new Star Wars movie just around the corner, we thought it would be fun to use the force to control PHIRO. In this tutorial, we will be using PHIRO Pro with Arduino along with some awesome Flex sensors. "To the tutorial go, we shall. Yes, hmmm!" Step 1: What You Will Need 1) PHIRO Pro - ...
Read more

›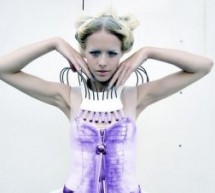 What Does Fashion Lack? "Microcontrollers" I always answer - and it's TRUE! It makes your garments SO much more interesting, interactive and communicative as soon as you add some INTELLIGENCE to it. But which ones are on the market? I started a little research on available on some of the hottest SMALLEST boards at the moment: If you have any recommendations - please feel free to help me with my ...
Read more

›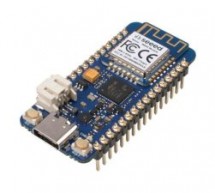 Seeed Studio has just released the latest Arduino compatible Wio Lite W600 a combination of the W600 WiFi module mounted on the board and an Atmel  SAM D21 Arm Cortex-M0+ microcontroller. The WiFi core is a W600 2.4 GHz module featuring the Arm Cortex-M3. The SAM D21 is the same chip used by the Arduino Zero, so the Wio Lite W600 is compatible with Arduino Zero. Basic Specs The I/O level is 3.3V, and there ...
Read more

›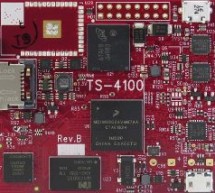 Technologic Systems has begun testing its first i.MX6 UL (UltraLite) based board, which is also its first computer-on-module that can work as a single board computer. The footprint of 75 x 55mm TS-4100 module features a microSD slot, onboard eMMC, a micro-USB OTG port with power support, and optional WiFi and Bluetooth. This board offers long-term support and a temperature operating range of -40 to 85°C, an ...
Read more

›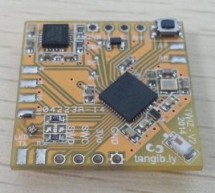 Description Let's give life to objects ! We looked for tiny, autonomous, easy to use, and 9 Degrees of Freedom IMU, but none of the available wireless motion sensors were affordable enough to really unlock creativity, so we built one. In a few simple points, here are the specs: - 9 DoF with on-board sensor fusion (more explanation below) - Easy to connect with BLE: good for computer + smartphone + tablet co ...
Read more

›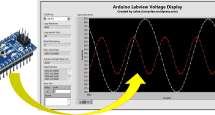 In my previous article, I have made the Bridge Monitoring System using Wireless Sensor Network project, which allows me to display all the related measurements from Arduino on my PC. Therefore, in this article, I am going to explain in details on how to display the Arduino measurements using Laboratory Virtual Instrument Engineering Workbench (LabVIEW). Two analog inputs of Arduino will be measured and disp ...
Read more

›