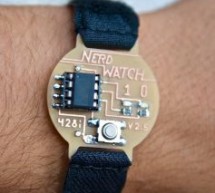 Hello! Welcome to another Other Machine project tutorial! I'm Sam DeRose, a former Other Machine Co. Summer Intern. I created the Nerd Watch last summer while working at OMC. The Nerd Watch displays the time in binary when the button is pushed. The watch shows the hour and minutes by flashing two LEDs in sequence to represent two 4-bit binary numbers (in big-endian format). Here's a grea ...
Read more

›
Pretty much. I was born in the nineties, and the first personal computer my family bought (a $3000 screamer with a 300 MHz Pentium II, 256 MB of RAM, and the optional Boston Acoustics speaker system) ran Windows 95. Also, this isn't the first time I've installed an old operating system on a watch. Here's a video of my Apple Watch running Mac OS 7.5.5: But How? Unlike the above port of the Mini vMac emulator ...
Read more

›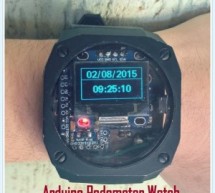 Hi folks! Last few days I've been obsessed with the idea to make my own watch from arduino parts, but something cool I could use and say I did it myself. So I found out there was a sensor board (commonly named GY-87) which had three sensors on it: HMC5883L (compass), BMP085 (pressure, altitude, temperature) and MPU6050 (accelerometer and gyroscope). With it, via I2C, I could add an Arduino Pro Mini, and an ...
Read more

›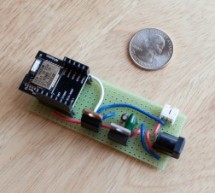 What's an Apple Watch good for? How about unlocking doors with just a tap on an app? We figured out how do something no one else has done for under 150 bucks, using standard door-strike hardware, our custom app, and a tiny RFduino microcontroller. In this Weekend Project we'll show you exactly how to do it. We started this project to help solve a real-world problem: prevent our employees from being locked o ...
Read more

›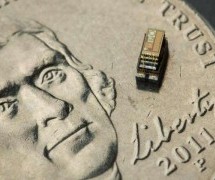 Michigan Micro Mote (M3) is the world's smallest computer. How small? It's about the size of a grain of rice. A University of Michigan's March report can tell you that the team behind the computer have come up with a fully autonomous system that can act as a smart sensing system. "To be 'complete,' a computer system must have an input of data, the ability to process that data - meaning process and store it, ...
Read more

›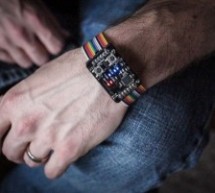 I've been spending a decent bit of my free time lately on my binary watch project.  I have a full writeup that I added to the projects section (which goes into more detail about the hardware and software used, and contains information about my github and storefront), but I figured I'd also do a post on the production flow I've been using, since I think that's kind of cool (thus reaffirming that I am an embe ...
Read more

›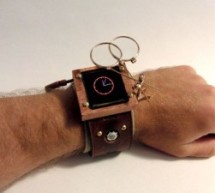 Update: New version out that works with Arduino 1.0 and higher! The Arduino Watch provides augmented sensing of temperature and range, 16-bit color drawing program, Breakout game, and also tells the time in your choice of digital, binary, or analog.  Additional sensors, devices, and programs are easy to add as any standard Arduino. The source code can be downloaded from the google code page, code.google.com ...
Read more

›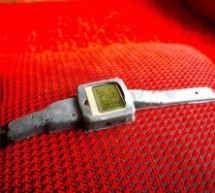 My goal for this project is to make a watch with selectable dials, stopwatch and millidays. This idea started with an Aprils fools prank about metric-time. (http://www.youtube.com/watch?v=K35xG1buyFA) First I wanted to make a metric clock but soon this idea evolved from a metric watch into an open course watch. I knew that it would be hard (or impossible) to make the watch small enough to really wear, but I ...
Read more

›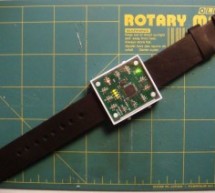 This instructable will show you how to make your own arduino based watch that tells time using a matrix of LEDs. This is my first instructable, so if something is unclear leave me a comment or send a message! I was inspired by all the cool LED watches that I saw on this website: http://www.tokyoflash.com/en/watches/1/ They have a lot of different designs that let you tell the time in very unique ways. So, I ...
Read more

›
 glossary A B C D E F G H I J K L M N O P Q R S T U V W X Y Z A ACCELEROMETER: tutorial on using the Memsic 2125 accelerometer with Arduino/Freeduino ACCELEROMETER: another post on using the Memsic 2125 Rad*o Sha*k variant accelerometer with Arduino/Freeduino ACCELEROMETER: article on using the LIS3LV02DQ 3-axis accelerometer with Arduino/Freeduino ACCELEROMETER: an excellent article on using the ADXL330 wi ...
Read more

›