Arthur English's group at Emory has developed a custom device that they have used for stimulating peripheral nerves optically in anesthetized mice using a standard optical fiber. The device is compact, rechargeable battery-operated, and controlled either manually or by computer using an analog input. Essentially, laser LED illumination is coupled to an optical fiber by a collimator and can be attached to a ...
Read more

›
Abstract The Arduino inbuilt 10 bit ADC, can be used for constructing / measuring the 0Volt to 50Volt Digital Volt Meter. Popular MAX7219 display driver, connected with Arduino Uno will be used for displaying the measured voltage. This voltmeter can read only DC voltage. Parts and components Arduino Uno board Max7219 4 Digit 7Segment Common cathode displays = 1 Nos Or Max7219 assembled board Resistor 27 K = ...
Read more

›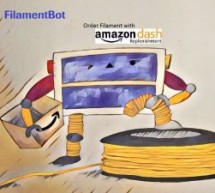 For 3D makers the worst thing is running out filament in the middle of a hours long print. This device will order for you when it is low! Introduction The FilamentBot is a Amazon Dash Replenishment Service (DRS) enabled smart filament counter that will contentiously track the filament usage by measuring the actual length of the filament that has been dispensed on any 3D printer, and automatically re-order t ...
Read more

›
Ever electronic device emits a certain amount of electromagnetic fields and we can use this radiation to learn a few things about the circuit. In today's instructable I'm going to show you how to build your own electromagnetic field meter using an Arduino. This device can be used to detect mains voltage, static electricity and radiations from certain devices. It can also be used to detect ghosts :P. So lets ...
Read more

›
A well known power supply circuit is the capacitance multiplier. It doesn't regulate, but instead reduces ripple & noise while the output tracks at some fraction of the input voltage. The R1/R2 voltage divider determines VOUT (a VBE below VB), and must be chosen to account for the maximum ripple on the minimum VIN. If VIN is regulated, the circuit can be used purely for low-level noise reduction. In thi ...
Read more

›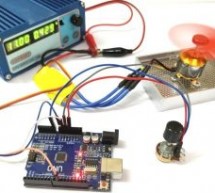 Building stuff and getting them work, the way we want, has always been sheer fun. While that being agreed, building stuff that could fly would defiantly pump a bit more anxiety among the hobbyists and hardware tinkerers. Yes! I am talking about Gliders, Helicopters, Planes and mainly multi-copters. Today it has become very easy to build one on your own due to the community support available online. One comm ...
Read more

›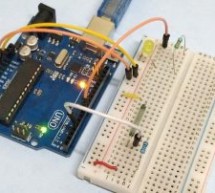 Reed switch is used in many of the real-life applications such as magnetic door switch, laptops, smartphones etc. In this article, we learn about Reed Switch and guide you to Interface a Reed Switch with Arduino. Reed Switch Reed switch is basically an electrical switch which is operated when a magnetic field is brought near to it. It was invented by W. B. Ellwood in 1936 at bell laboratories. It is made up ...
Read more

›
The new digital SHT3x humidity sensor series takes sensor technology to a new level. As the successor of the SHT2x series it is determined to set the next industry standard in humidity sensing. The SHT3x humidity sensor series consists of a low-cost version with the SHT30 humidity sensor, a standard version with the SHT31 humidity sensor, and a high-end version with the SHT35 humidity sensor. The SHT3x humi ...
Read more

›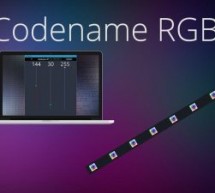 Remotely control your RGB LED strip from your pc. Things used in this project Hardware components Arduino MKR1000 × 1 Power MOSFET N-Channel Might be something similar. × 3 RGB Led Strip Make sure its 12v dc (if Its not 12v you will have to have a power supply with the same voltage as your strip.) and also that its pins are in the following order: VCC, B, R, G. If it isn't in that order you'll have to modif ...
Read more

›
Exactly 30 years ago a great disaster struck the region of Chernobyl: a nuclear accident occurred that released a large quantity of radioactive particles into the atmosphere. And it is only five years ago that, with the Fukushima Daiichi nuclear disaster, a second similar catastrophic event has taken place. These anniversaries did not directly let me build a PIN Photodiode based Geiger Counter, it is more o ...
Read more

›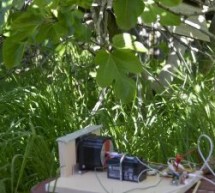 A stepper motor shakes a limb to frighten away birds and squirrels. It is under the control of the MKR1000. Things used in this project Hardware components DC motor (generic) × 1 Arduino MKR1000 × 1 Story The project uses a stepper motor to pull down on a fig tree limb to frighten away birds and squirrels. That is, shake the limb. I know that shaking a limb frightens birds and squirrels well, because I have ...
Read more

›
Most inexpensive pushbutton switches, particularly pc-board-mounting and membrane types, have momentary action. Latching types are often larger and relatively expensive, and they frequently are unavailable in the style you'd like to use. You can thus have a problem if you need a small, inexpensive on/off switch for latching power to a load. The circuit in Figure 1 shows how you can use a simple, momentary-a ...
Read more

›