The Design Idea in Figure 1 indicates a low-battery condition in an audio test instrument that is powered by four AA cells. As the instrument was otherwise an all-discrete design, this same approach seemed more in keeping with the spirit of the project than the use of a single-sourced integrated circuit. A garden-variety red LED serves as both the indicator and the voltage reference. A small current through ...
Read more

›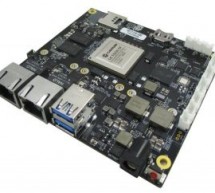 Gateworks Corporation announces the Newport Family of single board computers featuring eight standard models. These models range in size and features to provide a comprehensive and flexible solution to customers requiring a high performance, feature-rich embedded networking board. The Newport Family is based upon the Cavium Octeon TX 64-bit ARMv8 SoC, which has been designed specifically for high performanc ...
Read more

›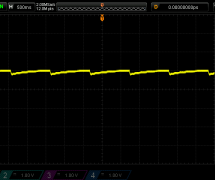 Normally -according to the Ohm's law- when the applied voltage is increasing, the current is increasing too, however some components can break this law. When the voltage increases, current decreases. This is called negative resistance. One of the most know element that exhibits this behavior is a tunnel diode. Once very promising, today it isn't widely used in popular designs and occupies a niche in microwa ...
Read more

›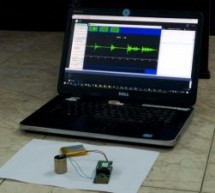 Introduction A geophone is a magnetic device used to measure the Earth's normal vibrations (some abnormal during events such as earthquakes). These movements are also present when there is a small explosion (commonly used for mining and exploration purposes). The principle of a geophone is similar to dynamo; the movement of the magnet situated inside a coil cause an induced field and the EMF produces a pote ...
Read more

›
Engineers at the University of Bristol have developed a three terminal pico-power chip that can cut standby drain in sensor nodes – even compared with today's low-power microcontrollers. It does this by replacing the low duty-cycle sleep-wake-sleep pattern used on MCU-based sensor monitors, with 'off'. A voltage detector powered by the sensor – there is no other power source – starts the processor when the ...
Read more

›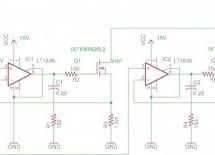 I bought a couple of IXYS linear MOSFETs (IXTK90N25L2) a while ago to test their capabilities when used as electronic load, and the result was quite impressive. So I decided to build another electronic load using both MOSFETs. As you can see in the video towards the end, this electronic load can sink more than 100 Amps of current while dissipating more than 400W continuously and can withstand more than 1kW ...
Read more

›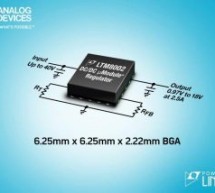 The Power by Linear LTM8002  is a step-down DC/DC µModule (power module) regulator with a 40V input voltage rating (42V abs max) and 2.5A of continuous (3.5A peak) output current, housed in a 6.25mm x 6.25mm x 2.22mm BGA package. The LTM8002 includes a switching regulator controller, power switches, inductor and other supporting components. Only the bulk input,output capacitors and two resistors are require ...
Read more

›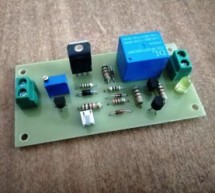 (AllNewsStories Editorial):- Ahmedabad, Mar 5, 2019 (Issuewire.com) – The board we are talking about is a perfect solution for powering the 6V systems like Arduino and Raspi. The device will be live on Indiegogo soon. Arduino, Raspberry Pi and other development boards have gained much attention in the field of electronics and IOT. These boards are very useful for prototyping purpose. The powering board also ...
Read more

›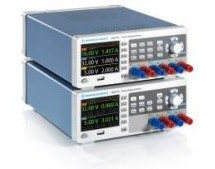 The new R&S NGE100B power supply series is particularly easy and safe to operate. The robust instruments have galvanically isolated channels and safety binding posts. The color-coding of the channels provides a quick overview. The power supplies are compact, quiet and can optionally be remotely controlled via WLAN, a unique feature for instruments in the under EUR 1000 price class. The new power supply ...
Read more

›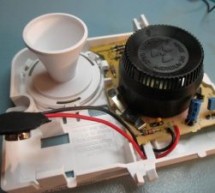 Not many people know, but in some smoke detectors, radioactive materials play an essential role. Today I will present one of those devices, and my -successful- attempt to reverse engineer it and get the circuit diagram. Those smoke detectors use a small amount of Americium-241 (chemical symbol: Am) obtained in nuclear reactors as a decay product of Plutonium-241. Am241 emits mainly alpha particles, but also ...
Read more

›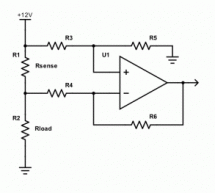 As EDN's Design Ideas editor, I see a range of design submissions, from good, to not so good. A recent DI I turned down for several reasons included a high-side current sense circuit with implementation problems. This got me thinking about the different ways to accomplish current sensing on a voltage rail. At their heart, the majority of DC current sense circuits start with a resistance in a supply line (th ...
Read more

›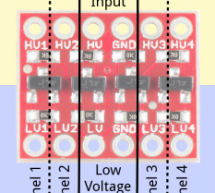 If you have ever tried to connect a 3.3V device to a 5V system, you know what a challenge it can be. The LC-04 bi-directional logic level converter is a small device that safely steps down 5V signal to 3.3V and steps up 3.3V to 5V at the same time. In this instructable, mybotic explained the procedure to use the LC-04 bi-directional logic converter. Description: The LC-04 module offers bi-directional shifti ...
Read more

›