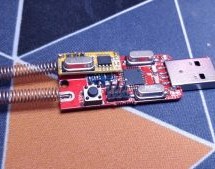 Cheap 433 MHz wireless switches are a tempting way to enter the world of home automation, but without dedicated hardware, they can be less easy to control from a PC. That's the position [TheStaticTurtle] was in, so the solution was obvious. Build a USB 433 MHz transceiver. At the computer end is a CH340 USB-to-serial chip and the familiar ATmega328 making this a compact copy of the Arduino. At the RF end ar ...
Read more

›
Espruino is a small computer that anyone can use to control things around it. Its JavaScript interpreter gives you instant feedback so that you can experiment and develop whatever your level of experience. Even if you can't program, you can still get started quickly with the web-based graphical code editor! The Espruino family started with one board that promised so much potential after the first launc ...
Read more

›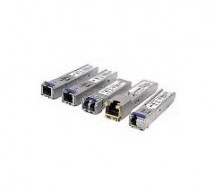 Ethernet Transceiver study sheds light on industry profiles across several countries and regions. The extensive document is a rich source of information on market size, share and growth rate. The industry profiles discussed in the Ethernet Transceiver report further identifies market segmentation, profit, and competitive landscape and offers forecast information on industry performance and trends for the pe ...
Read more

›
Acknowledged as the UK's leading source of advanced embedded technology, Solid State Supplies Ltd. now offers the world's smallest Bluetooth® Low Energy (BLE) SiP module from Silicon Labs. With a package size of 6.5mm x 6.5mm x 1.4mm the BGM11S Blue Gecko SiP (System in Package) module targets applications where ultra-small size, reliable high performance RF, low power consumption, full modular certificatio ...
Read more

›
Everyone believes the future is going to be bright and a lot are betting that smart devices of the future will have the ability to self-adapt to its environment and that's why some are backing on Cognitive Radios which are Software Defined Radios with AI. Our world is becoming crowded with several smart devices, and the explosion of IoT has made the demand and durability of robust radio networks high while ...
Read more

›
I'm using the tiny and inexpensive Nordic Semiconductor nRF24L01+ transceiver (see "Tutorial: Nordic Semiconductor nRF24L01+ with the Freescale FRDM-K64F Board") in many projects: it costs less than $3 and allows me to communicate with a proprietary 2.4GHz protocol in a low power way (see "IoT: FreeRTOS Down to the Micro Amps"). I have that transceiver now running with the tinyK20 board too: The normal 2×3 ...
Read more

›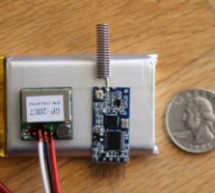 The first article in this two-part series, Understanding and Implementing the HC-12 Wireless Transceiver Module, uses the HC-12 to create long-distance data transmission between two Arduino Unos. This article uses a pair of HC-12 transceivers, a GPS module, an Arduino, and Google Maps to create a very simple tracking device. Item Cost More Information HC-12 transceiver (x2) $4 Datasheet GPS Receiver $16 Dat ...
Read more

›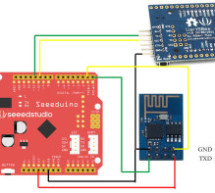 Overview ESP8266 is a highly integrated chip designed for the needs of a new connected world. It offers a complete and self-contained Wi-Fi networking solution, allowing it to either host the application or to offload all Wi-Fi networking functions from another application processor. ESP8266 has powerful on-board processing and storage capabilities that allow it to be integrated with the sensors and other a ...
Read more

›
Over time I have tried to extend my home automation system and about a year ago I have bought an Current Cost energy monitor, this was after i have tried a number of others and i wasn't impressed with their performance. Now, the Current Cost was a winner for me mostly of the fact that it is quite easy to connect it to my home automation system, however there is one small problem which is quite annoying. The ...
Read more

›