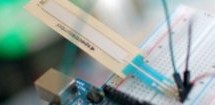 You all know the potentiometer, you turn it, and you can read on your arduino where it was turned to. Well 3M makes a product called the softpot that is a linear touch potentiometer. So instead of turning a knob, you touch it. The really nice thing about these is that they are great for prototypes because you can tell where someone touched it. So if you place a piece of paper with some printed buttons over ...
Read more

›
A device with excellent specification, quality components used, …., but a one step is still missing to reach a great overall impression - it is to use a quality and aesthetic control components. Probably you´ll agree, that knobs for potentiometers and encoders belong to a "group of critical components", determining a resulting look of a device. Company Cliff specializes on development and production of thes ...
Read more

›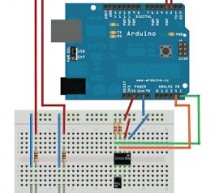 If you ever wanted to integrate touch sensitivity into your project, this board could just do the trick. It's a capacitive touch sensor. These sensors are used in our everyday consumer electronics like notebook trackpads, video game consoles, touchscreens...just to name a few. They work on the principle of alteration of the electrostatic field. The sensor builds up an electrostatic field which will be alter ...
Read more

›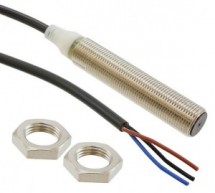 Proximity sensors working on an induction principle are able to detect ferrous and non-ferrous metals very reliably. For those of you, who already work in this field, there´s everything clear for you probably and you know well, that induction sensors are literally one of the keystones for an industrial automation. For all of you, who´re not familiar with these important components yet, we bring this short d ...
Read more

›
Small 4-wire resistive touchscreens are now amazingly cheap: they are produced in such enormous quantities for mobile phones, PDAs, and particularly handheld games such as the Nintendo DS that they can be bought brand new for under US$10. Larger touchscreens are also rapidly falling in price. The popularity of netbooks with screens between 7" and 10" in size has resulted in a healthy market for touchscreens ...
Read more

›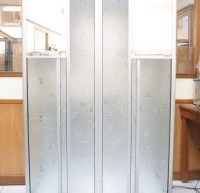 I use Arduino Duemilanove With Motor Driver Shield Microcontroller ATmega168 Operating Voltage 5V Input Voltage (recommended) 7-12V Input Voltage (limits) 6-20V Digital I/O Pins 14 (of which 6 provide PWM output) Analog Input Pins 6 DC Current per I/O Pin 40 mA DC Current for 3.3V Pin 50 mA Flash Memory 16 KB (ATmega168) or 32 KB (ATmega328) of which 2 KB used by bootloader SRAM 1 KB (ATmega168) or 2 KB (AT ...
Read more

›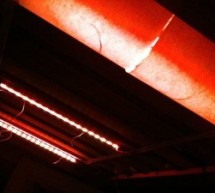 This instructable is a quick write-up of my experience creating a multifunctional moodlight. Some basic knowledge of electronic circuits is expected. The project has not yet finished, some adding functionality  and tweaking has to be done but it is already functional. If you guys are enthousiast about this instructable I will update it. At the heart of the system is an Arduino. It will process the input fro ...
Read more

›
This piano-liked thing is what I called touch sticky note. I Use a piece of sponge as the paper, and put 8 x 8 LEDs under the sponge. Whenever I touch the touch screen, the related LED will turn on, and this is how I write for the sponge. I got the idea from the traditional sticky notes. Normally, a piece of sticky note has a very short life and can only be used for one time, so I was thinking how to make a ...
Read more

›