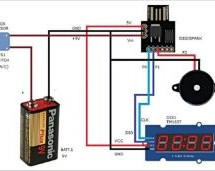 Ever accidentally left your room door ajar for a long period of time and found your valuables missing? Here is an intelligent solution for you. The idea is fairly simple as it mainly requires a TM1637 4-digit display and a Digispark USB development board. Digispark board TM1637 is a popular clock display module with a TM1637 driver chip from Titan Micro Electronics. This 4-digit, 7-segment LED display modul ...
Read more

›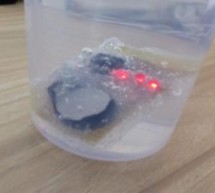 Story I went for a shower one day, was getting late for office. Running tight on time, but I didn't want to come out of hot shower in cold morning. Without any clock in my bathroom I was saying to myself "Lets enjoy the shower for few more minutes, I might be over estimating the time". Result: I got really late to my office. Solution: Put a clock in your bathroom. Nooooo. Why would I put a clock in my bathr ...
Read more

›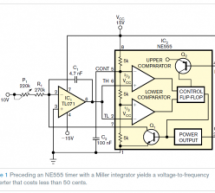 In 1971, Signetics—later Philips—introduced the NE555 timer, and manufacturers are still producing more than 1 billion of them a year. By adding a few components to the NE555, you can build a simple voltage-to-frequency converter for less than 50 cents. The circuit contains a Miller integrator based on a TL071 along with an NE555 timer (Figure 1). The input voltage in this application ranges from 0 to –10V, ...
Read more

›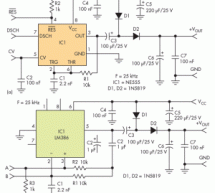 The bipolar NE555 timer IC is widely used in inductorless dc-dc converters, most frequently in doubling and inverting converters. However, another very popular IC, the LM386 audio amplifier, may be a better solution in this application. Note that the results also depend on the specific manufacturer of these multisourced ICs and on the quality of the related components. (We will use only Schottky diodes, to ...
Read more

›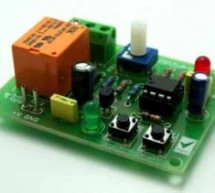 Description This project is a timer project and build around popular 555 Timer IC, It can be used for all application required a delay of up to 100 Seconds. Onboard board preset to adjust the required timer duration in range of   of 1 to 100 Seconds, Tact switch SW1 to reset the timer and SW2 to start the timer. LED D3 works as power indicator and LED D2 to indicate timer operation. Load can be connected to ...
Read more

›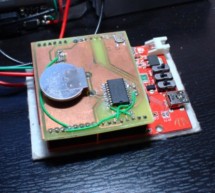 I bought a small aquarium (54l) as an impulse buy and I needed some lights for it, so naturally I wanted to use LEDs. I also needed a timer for the lights. I also wanted the lights to fade in and out when they were going on or off as a cool effect. I ordered four Cree XP-G R5 LEDs (cool white, apparently too warm of a light will cause algae growth) and a one amp (switching) constant current supply (with PWM ...
Read more

›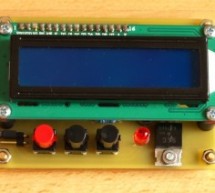 This is a quick project for a timer. Recently I finished my UV light exposure box and thought that it will be convenient to have a build in timer to switch off the light after preset time. So I had a PIC16F628A lying around and after searching the web I found a Brazilian site (I think?) with tons of interesting projects with microcontrolers. This project is based on one of them. There are three buttons to o ...
Read more

›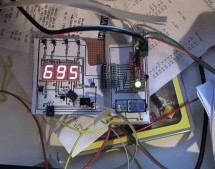 Hi, so me and my pal are setting up so we can make PCB´s. We are currently making a UV exposure box (possibly another instrucable) and for this box, we needed a timer, so this is what we have done so far, and what we are going to do. This project is based on the ardweeny from solarbotics because its cheap (10 $) and its small (28 DIP) it counts down from 999 to 0 (seconds) it has a 250V 10A Relay. here is a ...
Read more

›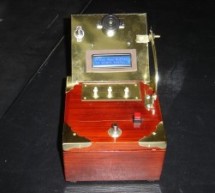 I am new to Arduino and wanted a project which would teach me different things. This got me involved with sound and the use of a LCD. This project is based on the Instructable posted by bertus52x11 which you can find here http://www.instructables.com/id/After-Dinner-Reaction-Time-Tester/ .  While I did start with the bertus52x11 project I did make the following major mods : 1.   I use 3 LEDS  which change l ...
Read more

›
Timer interrupts allow you to perform a task at very specifically timed intervals regardless of what else is going on in your code.  In this instructable I'll explain how to setup and execute an interrupt in Clear Timer on Compare Match or CTC Mode.  Jump straight to step 2 if you are looking for sample code. Normally when you write an Arduino sketch the Arduino performs all the commands encapsulated in the ...
Read more

›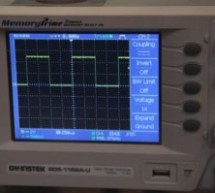 Arduino Timer and Interrupt Tutorial This tutorial shows the use of timers and interrupts for Arduino boards. As Arduino programmer you have probably used timers and interrupts without even knowing it's there, because all the low level hardware stuff is hidden by the Arduino API. Many Arduino functions uses timers, for example the time functions: delay(), millis() and micros(), the PWM functions analogWrite ...
Read more

›
The wife is into raising chickens and now that the daylight savings is getting near she wanted a way to keep the egg laying production in high gear.  According to the material that she reads, chickens will maintain their egg laying production if they get 12 – 15 hours of daylight. I thought to myself, what a great opportunity for me to put together a DIY electronics project that would also be green.  I want ...
Read more

›