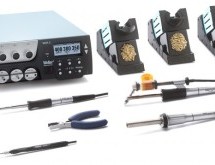 Good soldering station is usually a fundament of a workplace. Desoldering station is usually a necessity if you work in development or service. And a hot-air station? – this one is becoming a must at any development or rework of PCBs with SMT components. If we already know, that it´s ideal to have all these three device on a workbench, couldn´t they be integrated into one device? Right at the beginning it c ...
Read more

›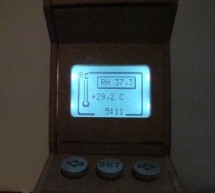 O facto de ter uma CNC disponível em casa deu-me liberdade para contruir mais facilmente e rápidamente peças que antes demorariam algum tempo a fabricar e que muito provavelmente não iriam ficar tão perfeitas. Isto fez com que novas ideias que me surgissem fossem mais facilmente postas em prática. Esta foi uma dessas ideias e que nasceu apenas pela vontade de construir uma pequena réplica de uma máquina de ...
Read more

›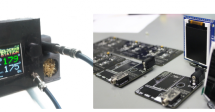 At the fpv-community.de Forum I read about a DIY Weller station designed by Martin Kumm. Basically an Arduino shield to drive a Weller soldering tip. As there is not much to it, the board simply contains an precision OpAmp, a power MOSFET, 2 buttons for adjusting the temperature and a display to show the current values. This design looks like a good starting point for my own advanced project. As I have late ...
Read more

›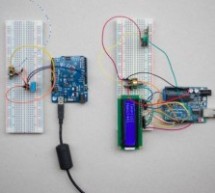 In this project, we will be making a mini weather station that measures temperature and humidity and transmits them wirelessly to a ground station, which displays the readings on an LCD display! It's a fairly easy project and can be used either on its own or part of something bigger. For this project, we will be using: - RF 433 transmitter/receiver module cost: ~2.00 USD - DHT11 Humidity and temperature sen ...
Read more

›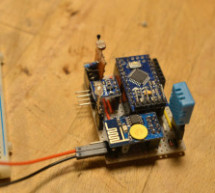 Background I read about the ESP8266 first in March this year and I didn't know what to do with. And now I'm really fascinated how easy the connection of an Arduino to the Internet can be. Like others I set up a weather station on a breadboard first and sent data to thingspeak.com. This ends up in a highly condensed stripboard layout and the needed software package. Why stripboarding and not etching a PCB? T ...
Read more

›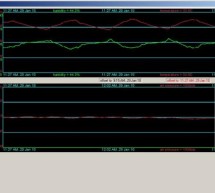 Introduction In my first article using the Arduino 2009 board, I described a simple temperature sensor interfaced using Visual Basic. I have developed the board and Visual Basic code to give a fairly usable indoor weather station. Overall Operation The Arduino 2009 acts as a standalone weather station. It does not display the data. It can operate independently for months. It samples the sensors until the RA ...
Read more

›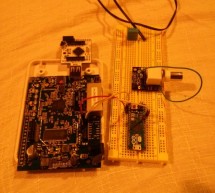 What I want to do I want to create a platform with the capacity to control a large number of sensors and actuators necessary for the hydronponics system outlined in this wiki, and to serve as the central gateway to a cloud-enabled dashboard. The basis for this experiment is the new Arduino Yun which combines an OpenWRT/Linux wifi processor with an Arduino Leonardo Microcontroller. However, the complexity of ...
Read more

›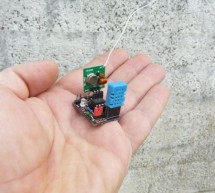 In a recent instructable Indigod0g described a mini weather station that works pretty well, using two Arduinos. Maybe not everyone wants to sacrifice 2 Arduinos to get humidity and temperature readings and I commented that it should be possible to do a similar function with two Attiny85's. I guess talk is easy, so I better put my money where my mouth is. In fact, if I combine two earlier instructables I wro ...
Read more

›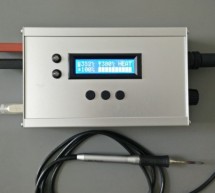 Features: low offset op amp for soldering tip temperature measurement with type c thermocouple cold junction compensation using the PTC (KTY82-210) included in the WMRP soldering pencil input voltage measurement (for use with 3 cell lipo battery) soldering pencil current measurement recognizing if the soldering pencil rests in the stand (--> standby) 3 buttons for save and recall temperature values rotar ...
Read more

›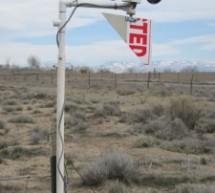 So my last project was a Arduino wind chill machine. http://www.instructables.com/id/Arduino-Wind-Chill-Machine/ Naturally, this Lazy Old Geek wanted to add a weather vane (wind direction) to my weather station. Who cares, you may ask? Well, I am a Geek. Actually, wind direction has some importance. Here in the high desert, the winds are usually from the west. But sometimes we get some wrap around and the w ...
Read more

›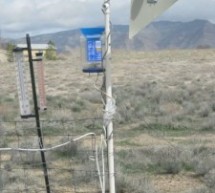 So one of my last projects was adding a weather vane to my Arduino weather station. http://www.instructables.com/id/Arduino-Wind-Chill-Machine/ http://www.instructables.com/id/Arduino-Weather-Station-Part2/ This Lazy Old Geek decided to add a rain gauge to it even though we don't get much rain in the high desert. Most digital rain gauges are based on something called a tipping bucket. Here is a good diagram ...
Read more

›