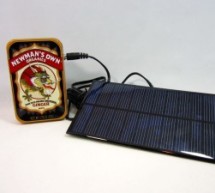 One of the most fun and useful projects on instructables is to create your very own solar USB/ iPhone charger. They're not overly difficult to make, nor are the parts overly expensive or hard to find. For the most part they do a rather good job of charging up small gadgets. Mostly. The big flaw in the DIY solar charger world are the batteries. Nearly all the designs on instructables (including all of my des ...
Read more

›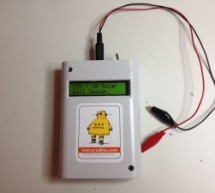 When I'm building Solar Shrubs and other solar-powered creations, I often scavenge cells from various off-the-shelf devices such as solar garden or security lights. But these cells are rarely labeled as to their voltage, current, and power output. So it's off to my bread-boarding station. First, I put each cell under a lamp and connect it to my multimeter to get the volts. Then I build an I-R curve by measu ...
Read more

›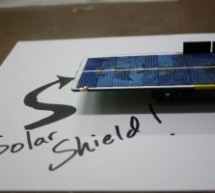 This instructable is a basic version of Bley Joel's ("It's nine o'clock on a Saturday, the regular crowd shuffles in") Solar Shield, and it should work for most arduinos.  I've tested it with SparkFun's Arduino Pro, and the new Leonardo. Myself and the other Solar Pocketeers* are actually waiting for a new set of PCBs for an advanced version of this solar shield to arrive on Wednesday Sept 5 (in 4 days), bu ...
Read more

›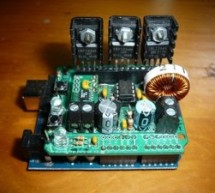 This project is an update of my original Peak Power Tracker Battery Charger Project. It is designed to control a 12V solar panel charging a 12V lead acid battery. The updated version of this project uses the Arduino Duemilanove development board (from www.sparkfun.com) as the basis for the project. Then I used the Arduino Protoshield Kit (also from www.sparkfun.com) to contruct the charging circuit and mate ...
Read more

›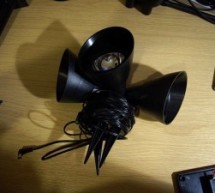 I bought a solar powered garden light. The solar panel charges the batteries and when it gets dark the lights (3x LEDs) turn on until it either gets lights again or the batteries run out. It has a small amount of intelligence (turns on when dark off when light) but not enough! Time for some upgrades. :D First, the batteries. The control box houses the batteries, which are three Ni-MH AA cells. They are 600m ...
Read more

›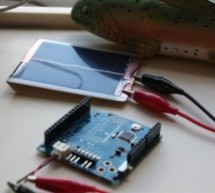 Here's a six word tragedy: My arduino needs four AA batteries. Really?  Isn't this 2012?  Where's my jetpack?!! Here's a way to the future -- a way to make a solar panel, from scratch, that can power any arduino off of sunlight or even light in your house.  Sort of a peel-and-stick power source for your projects. Time to complete:  15 minutes No soldering required Difficulty level:  Easy as pie (key lime) L ...
Read more

›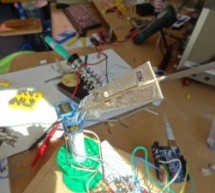 What is does: It searches for the brightest light source like the sun. Step 1: How it works How it works: I'd made a sensor of 4 LDRs with sheets between them The withe stips are the LDRs   When the stick on top is righted to the sun or the brightest point the four LDRs get the same amount of light on them. Example1 when the light is left on top: right-top, right-down, left-down are in the shadow and left-t ...
Read more

›