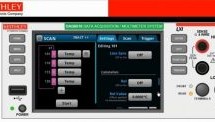 Tektronix, a US-based company, has introduced two new Keithley 6½-digit models to its line of Digital Multimeters (DMMs) and data-acquisition systems: The new DMM6500 DMM and also the new DAQ6510 data-acquisition system. The company has also upgraded their Kickstart measurement software to version 2.0. Keithley has long been a dominant provider in the 6½-dig ...
Read more

›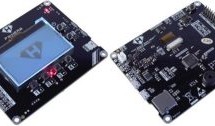 The ARM series of processors are an industry standard of sorts for a vast array of applications. Virtually anything requiring good power or heat management, or any embedded system which needs more computing power than an 8-bit microcontroller is a place where an ARM is likely found. While they do appear in various personal computers and laptops, [Pieter] felt that their documentation for embedded processors ...
Read more

›
DuPont Advanced Materials (DuPont) in association with Taiwanese company Formosa Taffeta, has developed a powered smart clothing technology named Intexar™ Heat, for on-body flexible heating garments. The new fabric is thin, lightweight, and durable. The Intexar™ Heat is an ideal solution for outdoor clothing and it is designed to be easily integrated into garments. This innovative technology consists of a t ...
Read more

›
Will show several ways to show how to use an Arduino as a sensor using The Nexus 7 for a terminal and to do development. This can be very important for protecting your electronic equipment especially servers.Note 1: All connections are to a standard Arduino board. This instructable is for users very familiar with the Arduino boards. If you are a novice, you may want to get additional help. Note 2: With andr ...
Read more

›
Mouser Electronics' second eBook in its Engineering Big Ideas series, "Prototyping with Purpose" walks you through the design process, discussing tools, software methodology, circuit design, and the final integration into a solid prototype. "The prototype stage is where innovators really start to understand the viability of their ideas, as well as what might be required in the final product," said Kevin Hes ...
Read more

›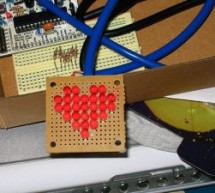 Here is an Arduino controlled Charliplexed LED heart just in time for Valentine's Day. It uses a total of 6 wires to controll the 27 LEDs. A PIC or AVR could easily be used for this, but I have Arduinos lying around and they are easy to program. Plus I want to be able to have input options later when I have time to write them. Go here for a great explination of Charliplexing. I've actually made a kit for th ...
Read more

›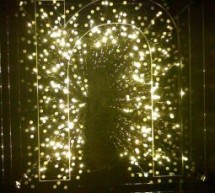 Here you can find out how to make you very own n as made for the exhibition www.laplandscape.co.uk curated by art/design group Lapland. More images can be seen at flickr This exhibition runs from Wednesday 26 November - Friday 12 December 2008 inclusive, and had a private view on Tuesday 25 November. Each participant has been asked to make a letter each of the 'laplandscape' portion ...
Read more

›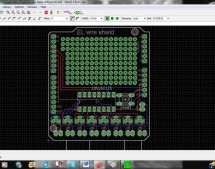 In this instructable I will show you how to make your own professional looking arduino shield. In the proses of designing the arduino shield I will use eagle.cad, arduino software & viewplot. First step in making a arduino shield is thinking of what you want it to be. depending on what your shield is going to be will vary the parts that you will need for it. PS: the picture is a sneek peek  on my new ar ...
Read more

›
Introduction With the emergence of low-power IoT devices with cellular connectivity and the phase-out of 2G (with only T-mobile supporting 2G/GSM until 2020), everything is moving toward LTE and this has left many people scrambling to find better solutions. However, this has also left many hobbyists facepalming with legacy 2G technology like the SIM800-series modules from SIMCOM. Although these 2G and 3G mo ...
Read more

›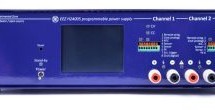 Envox Experimental Zone (EEZ) is an open hardware and open source development website, that creates and shares various open source hardware and software projects using as much as possible open-source tools and technologies. One of their projects is the programmable bench power supply 'EEZ H24005'. The goal is to make a reliable, modular, open and programmable power supply, that can be used for various tasks ...
Read more

›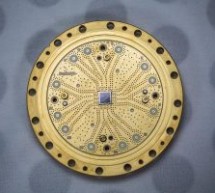 Rigetti Computing is a full-stack quantum computing company. They build hardware and software with fundamentally new integrated circuits that store and process quantum information. Accordingly, this Silicon Valley company is providing solutions for existing problems that traditional computers can not solve. These problems include the ability to provide molecular simulation showing all interactions and to ac ...
Read more

›
Signet is a compact, open hardware, and free and open source software USB device that safely stores your passwords, bookmarks, contacts, and other personal data in encrypted memory. It's compatible with MacOS, Linux, Windows, and Android so you can use it on any device with a USB port. The device is smaller than the average house key, making it easy to take with you wherever you go. This makes Signet a prac ...
Read more

›