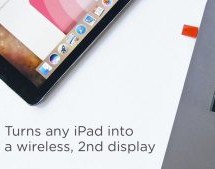 It is possible now to turn your iPad into a second display using Luna Display! Luna Display is a hardware solution that extends your Mac desktop to your iPad, creating a wireless second monitor maintaining high resolution. In fact, Luna is one of Astro HQ products, a startup working on delivering tools for designers and animation creators. It is originally  founded by two ex-Apple engineers, a reason to und ...
Read more

›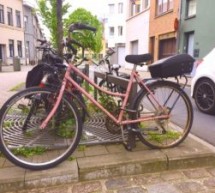 They say you can't manage what you can't measure, and that certainly held true in the case of this bicycle that was used to measure the speed of cars in one Belgian neighborhood. If we understand the translation from Dutch correctly, the police were not enforcing the speed limit despite complaints. As a solution, the local citizenry built a bicycle with a radar gun that collected data which was then used to ...
Read more

›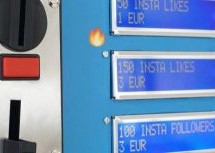 You feel that you're unpopular and no one likes you. The bad news is that if that's the case in the real world there's no easy way to fix it. The good news is there's a great substitute — your popularity on Instagram. With this vending machine you can replace your personality with followers on Instagram. It's just a shame we have to wait a year until Coachella. This project is an interactive installati ...
Read more

›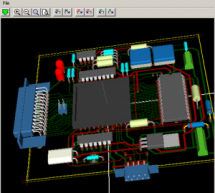 We're living in a golden age of software, where many useful programs are available – for free! Let's survey some of what's out there that just might interest an engineering crowd like the EDN  community. I can't offer personal opinions on most of these packages, but I expect to hear back from you after you've test driven a few. Instrument control I recently learned  about PyVISA, a Python library for talkin ...
Read more

›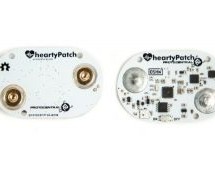 HeartyPatch is a completely open source, single-lead, ECG-HR wearable patch with HRV (Heart Rate Variability) analysis. It is based on the popular ESP32 system-on-a-chip. By using low-cost, highly-integrated components, we are able to keep the BOM's cost low, while the simplicity of the circuit design means future expansion will be easier. HeartyPatch can be used both as a lifestyle device for managing fitn ...
Read more

›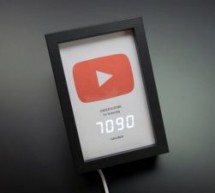 I was inspired by the Play Button awards YouTube sends out for subscriber milestones and whipped up a simple circuit using an ESP8266 wifi board and seven segment display to show off my realtime subscriber count. This is a great IoT beginner project, with just a little soldering and a code personalization required to make it work for your own account. I made a version 2 that supports more than 10K subscribe ...
Read more

›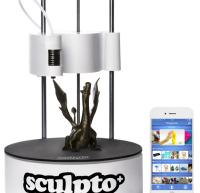 Two years ago, the Sculpto 3D printer appeared to make 3D printing more affordable and user-friendly for everyone. Recently, the new version Sculpto+ came with more useful features, making it a unique printer with the same printing area and price range. The Sculpto+ printer is a compact printer for beginners, kids and adults to start with 3D printing in a simple way. In addition to small size and lightweigh ...
Read more

›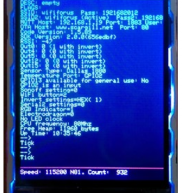 How about a cheap serial terminal for less than a fiver all-in? In a previous blog entry I've been working on more developments for the increasingly powerful home control system using an Arduino as a kind of universal I2c peripheral to the ESP8266. The reason for that is just the vast range of driver software our there and the fact that from China you can get an Arduino-Nano-type-board for under £2. There a ...
Read more

›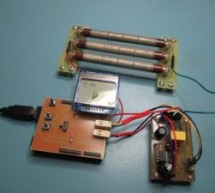 In the previous posts I've described a simple Geiger–Müller counter and various experiments with this device. Today I would like to present Arduino project to communicate with a Geiger-Muller counter, gather data and present it to the user. The device is based on Arduino Uno, Nokia 5110 LCD and homemade shield. Currently it's possible to show two layouts: bar graph of the pulses in one minute interval and h ...
Read more

›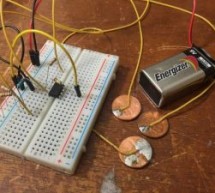 I made surprisingly good ECG from a single op-amp and 5 resistors! An ECG (electrocardiograph, sometimes called EKG) is a graph of the electrical potential your heart produces as it beats. Seven years ago I posted DIY ECG Machine on the Cheap which showed a discernible ECG I obtained using an op-amp, two resistors, and a capacitor outputting to a PC sound card's micro ...
Read more

›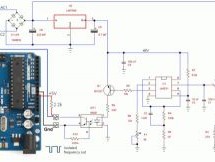 This blog is dedicated to electronic projects and software due to the author's enthusiasm for these activities. The main aim is to share to other enthusiasts the experience in electronic design of the author who disclaims all responsibility. All presented projects are realized and fully tested by the author who intends to preserve the intellectual property of the projects or information, whose utilization i ...
Read more

›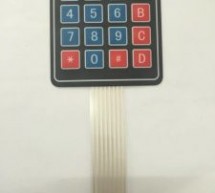 Step 1: Introduction Description: This keypad consists of 4 rows x 4 columns of buttons. It is ultra-thin that it provides an useful human interface component for microcontroller projects. Convenient adhesive backing provides a simple way to mount the keypad in a variety of applications, such as menu selection, security systems, data entry for embedded systems and so on. Specifications: Maximum rating: 24VD ...
Read more

›