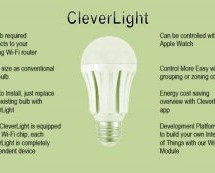 CleverLight – Affordable Smart Wi-Fi LED Light Bulb Control CleverLight with your existing Wi-Fi and Smartphone or Apple Watch. CleverLight brings amazing light to your home or business, reduces your energy costs, lasts up to 20 years and delivers many amazing features. Install in seconds, just replace your existing bulb with CleverLight. Below is demo video of CleverLight, demonstration of core technology ...
Read more

›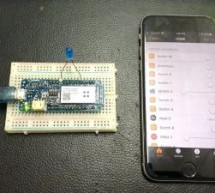 Best in Class Arduino MKR1000 Controller. Things used in this project Hardware components Arduino MKR1000 × 1 Software apps and online services Arduino IDE Arduino MKR1000 Kit - Android Apple Arduino MKR1000 Kit - iOS Story This tutorial will focus on how to control and monitor MKR1000 from your smart phone. WIFI is one of the most popular wireless communication technologies because of its availability, low ...
Read more

›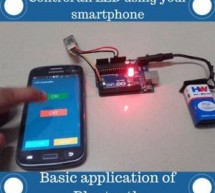 Ever thought of controlling any of your electronic devices with your smart phone? How about a robot or any other device? Wouldn't it be cool to control them with your smartphone? Here is a simple tutorial for interfacing an Android Smartphone with Arduino via Bluetooth! Required Materials Hardware Bluetooth Module HC 05/06 Arduino & Battery (with cable) LED 220Ω Resistor Android device Software Arduino ...
Read more

›
Have an old toy car? I hacked mine using Arduino and an H bridge circuit to control the motors, used my Sony Z1 Android phone to control it with the recent 1Sheeld I got from Kickstarter. I thought to use the Gyroscope sensor in to drive it but after experimenting, I used the gravity sensor instead, will explain in details why later in step 5. Step 1: Required stuff Required components: 1- Android smartphon ...
Read more

›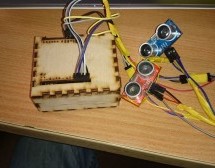 In this project you can cover your eyes and let your smartphone navigate you to avoid obstacles, the application is mainly a DIY navigation device for blind people. I knew that 1Sheeld is about to launch a new text to speech shield, and so I contacted them to let me use it in this project and they accepted since I'm one of the early Kickstarter backers :D By using 1sheeld I made the text to speech part by o ...
Read more

›