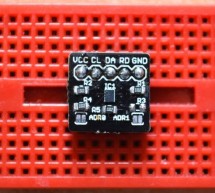 Some time ago I came across a new chip from TI, the HDC1000. It's a temperature and humidity sensor with I2C interface and requires little to no additional components. It comes in an 8BGA package: we can all agree it's pretty small. Some of the peculiar characteristics of this chip are that it has a DRDYn pin which goes low any time there is a new reading from the chip (so you can precisely time your reques ...
Read more

›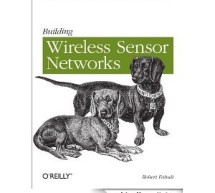 Get ready to create distributed sensor systems and intelligent interactive devices using the ZigBee wireless networking protocol and Series 2 XBee radios. By the time you're halfway through this fast-paced, hands-on guide, you'll have built a series of useful projects, including a complete ZigBee wireless network that delivers remotely sensed data. Radio networking is creating revolutions in volcano monitor ...
Read more

›
If you're like me, every morning before you leave for work you wonder whether you should wear a jacket before heading outside. You might not have time to check outside your front door, but you always have time to check your iPhone! :] The problem is, standard weather apps tell you about the temperature in a nearby city or suburb – but not necessarily about extremely local conditions. And what about that aqu ...
Read more

›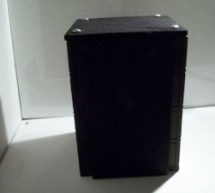 This is a PIR motion sensor device that works with the arduino uno. In order to make it covert enough to be placed in multiple settings and portable enough to fit most places, I decided to make the case for it appear as a speaker. The inspiration for this project: My cat is a jerk. One of his favorite things to do is to alarm me that he is hungry every morning at 4am by sitting on my dresser and knocking ra ...
Read more

›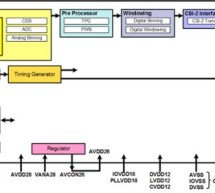 Toshiba has announced a new 20-megapixel (MP) 1.12-micron CMOS image sensor (CIS) for high-end mobile handsets and smartphones with 1080p resolution. With an optical height of 1/2.4 inch, the T4KA7 sensor enables the development of camera modules with a z-height of 6mm or less to meet consumer demand for ultrathin and ultralight mobile devices. The new sensor joins the 8MP and 13MP 1.12-micron back-side ill ...
Read more

›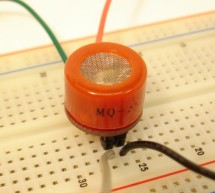 The MQ-3 is an alcohol gas sensor that is available for about $5 from Sparkfun, Seeed Studio, and others. It's easy to use and has sparked the imagination of anyone who has dreamed of building their own breathalyzer device for measuring the amount of alcohol in the human body. I got an MQ-3 sensor a couple of months ago and have spent a lot of time trying to figure out how to do this. After lots of "data ga ...
Read more

›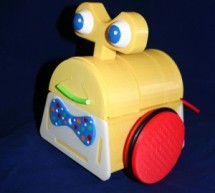 Tyree (he wears a tie and he has tires) actually smiles after he bumps into something (see video). Using an Arduino motor shield, he detects obstacles using the "more current into the motor means something is in the way" principle. Tyree started out as a sketch and morphed into a real object thanks to Autodesk's 123d software and a MakerBot Replicator 3d printer. Without the 3d tools, you can still learn ho ...
Read more

›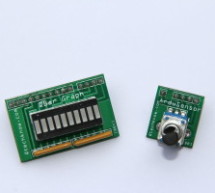 ArduSensors are open source plug-in-play sensors for Arduino.  These were originally made for beginners to get started with Arduino, a very cool electronics prototyping platform, but anyone can use them.  I still play around with them all of the time, and I bet a ton of people that are experienced with electronics still love them.  That's why ArduSensors fit the whole crowd.  ArduSensors fit directly into t ...
Read more

›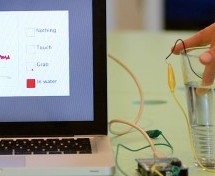 Update: New interface - look at the last step. Credits: Arduino sensing done by DZL, Processing sketch and Instructable done by Mads Hobye. Disney Research lab designed a novel way to detect touch. You can see a video of their demo here: I had the honor to meet them at CHI2012 in Texas and I discussed with them whether it would be possible to convert their system into the Arduino platform. Their immediate r ...
Read more

›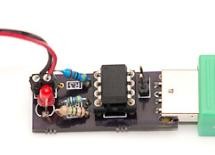 Today's post is something I've prepared for a long time. Hardware-wise it's a simple thing – ATtiny45 emulating a PS/2 device, sending a keypress when three knocks are detected in the attached piezoelectric sensor (or piezo buzzer as they are also called). But if your computer can boot on PS/2 keyboard input and you have your computer stowed somewhere hard to reach (or just want to impress your friends), it ...
Read more

›
Recently I got a project from Titan industries, who were in search of something as an interactive plant pot which could bridge this gap of emotional communication, in mins this reminded me of brilliant projects done by people where the plant could could tweet and send mails and txts and on your command over the cloud, could also self water them. But all this is good only if you stay away from your home for ...
Read more

›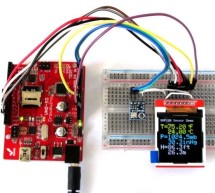 The BMP180 is a new generation digital barometric pressure and temperature sensor from Bosch Sensortec. In this tutorial, we will briefly review this device and describe how to interface it with an Arduino Uno board for measuring the surrounding temperature and pressure. We will also discuss about retrieving the sensor altitude from its pressure readings. Experiment setup Bosch Sensortag's BMP180 is an ultr ...
Read more

›