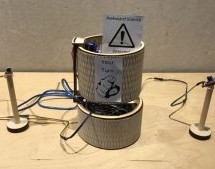 Unless you happen to be from Finland, this is just an all too familiar situation: you're stuck in an inescapable situation with this one person who is really more of an acquaintance than a friend, and neither of you knows who should say something in hopes of keeping a conversation going. Awkward silence is inevitable, and the longer it lasts, the more excruciating the thought of opening your mouth becomes. ...
Read more

›
Fighting fire with robots may take jobs away from humans, but it can also save lives. [Mell Bell Electronics] has built a (supervised) kid-friendly version of a firefighting robot that extinguishes flames by chasing them down and blowing them out. This hyper-vigilant robot is always on the lookout for fire, and doesn't waste movement on anything else. As soon as it detects the presence of a flame, it center ...
Read more

›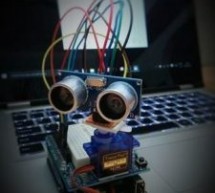 Vision is one of the most exciting senses you can endow on your robot. The ability to perceive obstacles allows a robot to make an educated decision regarding further movements. However, it is also not the easiest senses to implement for a few reasons. Firstly, vision can be abstracted to a two-dimensional vector when it comes to computing, as opposed to a single dimensional scalar such as, say, temperature ...
Read more

›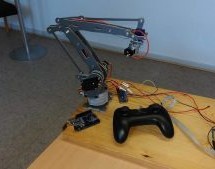 Purpose and description of this guide This instructable is a hand-in for a school project that we made. The purpose of this project was to create a robot arm control using thumbsticks. We had to use an Arduino Uno for the control and in addition, we had to implement some sort of actuator or sensor in the setup. We modified a Logitech gamepad using the two thumbsticks. Two push buttons where available to use ...
Read more

›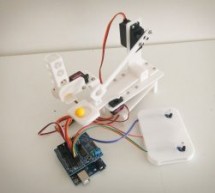 https://youtu.be/6cXrxevZAPs https://youtu.be/K3U2OlnTnME Hello there fellow makers, This instructable is my attempt to make a robot for the 'ROBOTICS CONTEST' competition in instructables. So here it is :) I'll start this instructable with a joke :) Q: what's the difference between men and boys?A : the price of the toys Having said that, lets make a toy! What I wanted to accomplish is a fully automated, ea ...
Read more

›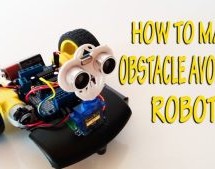 This instructable is the written version of my "Arduino: How To Build An Obstacle Avoiding Robot" Youtube video that I've uploaded recently. I strongly recommend you to check it out. My YouTube Channel. Please Subscribe for Support So, without further ado, Let's get started ! Step 1: Video Tutorial : Just 6 Minutes - Watch and Make... https://youtu.be/jQwYBc7YBXs Arduino Tutorial : How To Build An Obstacle ...
Read more

›
Over the years we have seen a significant interest in people wanting to learn electronics and programming but are mostly handicapped with what they could build. Over time, learning has been proven to be more reliable when learning is more practical, and we can quickly grasp the concept if one is seeing what he or she is building in real-time and promptly learn why it works the way it works. Lego Education r ...
Read more

›
Snekboard is an open hardware development board that's designed to let you hook up to LEGO Power Functions motors and switches so you can build robots out of LEGO and control them with CircuitPython or the simpler Snek programming language. Measuring just 48 x 48 mm the same size as 6 x 6 LEGO studs the small yet powerful develop on board can be used to control a wide variety of different functions and is p ...
Read more

›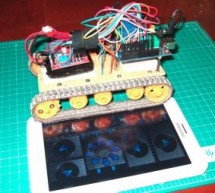 https://youtu.be/J3DwgZvD2js After trying to remote tracked robot by IR remote control.I have proceed to control same robot platform by Bluetooth Arduino controller via Android application.This method is more reliable,longer distance,pretty Android application enhancement. Same principle,low cost play and home level technical skill.Programming khownledge is not necessary. Thanks for free download Ardui ...
Read more

›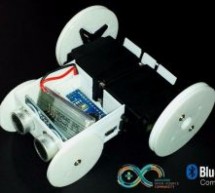 Over the years, I have built several large robots using a custom-made robotics driver that I created called the SmartRover system. This driver was initially used for my SmartRover robot that I built which ran at a peak current of 60 amps at 24 volts. Obviously, the SmartRover can be overkill for many beginners. With the intentions of sharing the fundamentals of robotics with my club and with many members be ...
Read more

›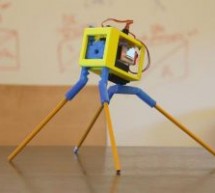 https://youtu.be/AJ1TfieZ6Dg The nice thing about 3D printing is that it makes building robots easy. You can design whatever configuration of parts that you can dream up and have them in your hand virtually right away. This allows for rapid prototyping and experimention. This particular 3D printed robot is an example of that. This idea to have a walker bot that shifted its front center of balance is one tha ...
Read more

›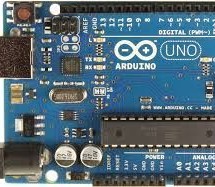 https://youtu.be/bkCg6-8Zuf0 https://youtu.be/Laz_4UWLW6Q Please vote for Drawing Robot on this link. Thanx in advance Fixing my drawing incapability with my robotics skills and to me results were not that bad. Now I can at least save my self from humiliation in my drawing class. This project is good for beginners and gives sufficient exposure to arduino, matlab coding and mechanics. There is not much in th ...
Read more

›