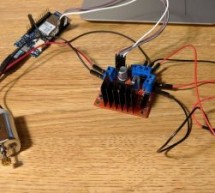 I have created the framework for WiFi and voice control of a robot. The MKR1000 chip enables us to receive controls over WiFi. Things used in this project Hardware components Arduino MKR1000 × 1 DC motor (generic) × 2 Wheels × 1 SparkFun Dual H-Bridge motor drivers L298 × 1 9V battery (generic) × 1 Story I began with the idea of remote controlling a device using Arduino MKR1000's built-in WiFi capabilities. ...
Read more

›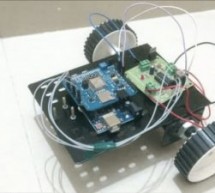 This Wi-Fi controlled robot can be controlled from anywhere using the ARMA IoT shield for UNO and the Blynk App which provides the user interface. Overview Simple WiFi Controlled Robot Using ARMA IoT and Blynk! This project uses an Arduino Uno connected to the WiFi using an ARMA IoT shield and controlled using Blynk app which is available for both iOS as well as Android. The chassis is ...
Read more

›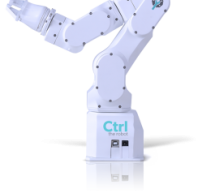 CTRL the robot is a desktop-sized robot arm that can do a lot! It enables your computer to perform manipulation of real objects via software and gives you access to technology that has been locked away in large corporations factories. Check this video to see the amazing features of CTRL. CTRL was launched on a Kickstarter campaign that unfortunately didn't reach its goal of AU$ 215,000. The early bird produ ...
Read more

›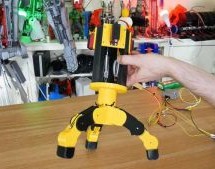 While robotic arms can handle a wide variety of tasks, the specific job at hand will have a major influence on the type of end effector used. For sorting ferromagnetic parts an electromagnet might be enough, while for more accurate location a mechanical gripper could be employed. If you're working with particularly delicate objects or in concert with human beings, it may be desired to have a force controlle ...
Read more

›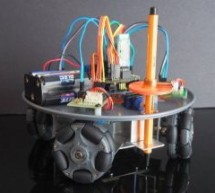 Instructables member "Lingib" has created a awesome Arduino powered Omni Wheel CNC pen plotter, powered by an Arduino Uno and Bluetooth module allowing the system to receive commands via a linked smartphone or tablet. If you're not familiar with omni-wheels the unique wheels only provide traction in the direction of rotation. Any oblique force causes the wheel to move sideways. Check out the video below to ...
Read more

›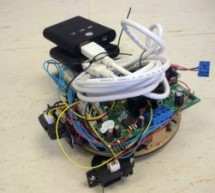 Our project consists of a vehicle designed to avoid collisions with objects and walls. The vehicle achieves this through the use of an onboard sensor to determine when such an object was close by. [gallery columns="2" size="medium" ids="31197,31198"] After recognizing an object within a certain distance the vehicle would then follow a series of parameters to determine the appropriate action to take in order ...
Read more

›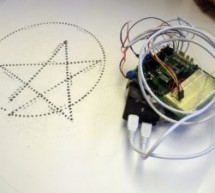 The desired outcome of our final project was to create an autonomous robot that was programmed to move through a series of figures, then stop. Due to time constraints we limited the robot to " drawing " two figures, a five pointed star as well as a circle, on a piece of paper. [gallery columns="2" size="medium" ids="31188,31189"] We decided to use the HSC912 microcontroller in conjunction with two DC motor/ ...
Read more

›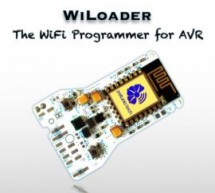 Introducing WiLoader, The new generation of programmers Have you ever thought of programming wirelessly ?    WiLoader is the answer. But HOW ???? WiLoader easily connects to your WiFi network, then you can program your AVR, Arduino boards and Robots. It doesn't need any kind of cable for computer connection, especially those huge old USB ones. Because it employs WiFi, even your smartphone can be used to con ...
Read more

›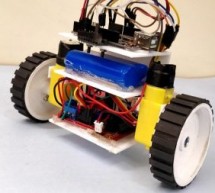 After being inspired by RYNO motors and other self balancing scooters from Segway, I always wanted to build something similar. Thinking for while, I decided to build a Self Balancing Robot using Arduino. This way I would be able to grasp the underlying concept behind all these scooters and also learn how PID algorithm works. Once I started building, I realised that this bot is a bit of a challenge to build. ...
Read more

›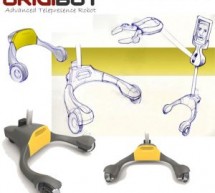 ORIGIBOT2 Telepresence Robot Platform with Arm & Gripper can unlock a deadbolt when your keys are conveniently locked inside the house. Get involved with the newest bot on the block the ORIGIBOT2. The Arduino-powered ORIGIBOT2 Telepresence Robot Platform with Arm & Gripper just started on the Indiegogo crowdfunding platform and has a Super Early Bird Special of 40% Off at $599. This robot can be con ...
Read more

›
Makers, hobbyists and Arduino enthusiasts searching for a project to keep them busy this weekend may be interested in this awesome wirelessly controlled crawling robot project created by Instructables user MusaW. Check out the video below to learn more about the tutorial that provides all the instructions you need to make your own 12 DOF or four legged, quadruped robot using SG90 servo that can be controlle ...
Read more

›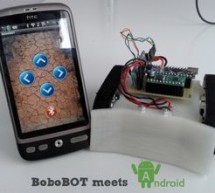 Android robot project built on the Arduino Nano sumo the Sumo robot motor control Qik2s9v1 dual serial motor controller module, Xbee for communication via your Android phone with Bluetooth module is being used. The... Electronics Projects, Arduino Nano Android Robot Project Qik2s9v1 Xbee Bluetooth"arduino projects, avr project, microcontroller projects, " Android robot project built on the Arduino Nano sumo ...
Read more

›