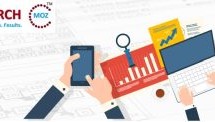 Quadruped Robot Market report 2018, discusses various factors driving or restraining the market, which will help the future market to grow with promising CAGR. The Quadruped Robot Market research Reports offers an extensive collection of reports on different markets covering crucial details. The report studies the competitive environment of the Quadruped Robot Market is based on company profiles and their e ...
Read more

›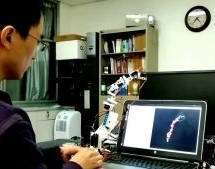 Robotic arms have found all manner of applications in industry. Whether its welding cars, painting cars, or installing dashboards in cars, robotic arms can definitely do the job. However, you don't need to be a major automaker to experiment with the technology. You can build your own, complete with proper motion planning, thanks to Arduino and ROS. Motion planning is important, as it makes working with the ...
Read more

›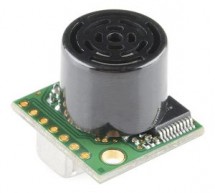 The Global Ultrasonic Range Finder Market research report provides an effective industry outlook, future trends and dynamics for market growth rate, market size, trading and key players of the industry's information with forecast. The market has been forecasted based on revenue (US$ Mn) and volume (in thousand units) from 2019 to 2023. The report provides key information regarding market size, market share, ...
Read more

›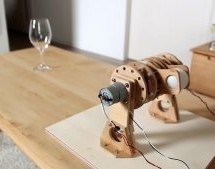 We've heard of beer pong, but we're not sure we've heard of wine pong. And certainly never wine pong automated with a ping pong ball throwing robot like this one. There's not a huge amount of detail available in the video below, and no build log per se. But [Electron Dust] has a few shots in the video that explain what's going on, as well as a brief description in a reddit thread about the de ...
Read more

›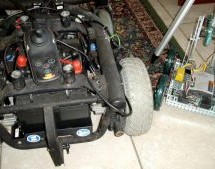 Building robots can be fun, and remains a popular pastime among many in the hacker and maker set. However the hardware side of things can be daunting. This is particularly the case for those attempting to build something on a larger scale. A great shortcut is to start with a robust mechanical platform from the outset – and using an electric wheelchair is a great way to do so. [Nikita] started this project w ...
Read more

›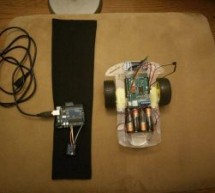 A gesture-detecting wearable sleeve that can direct a robot in different directions. Things used in this project Hardware components Arduino MKR1000 × 1 Arduino Motor Shield × 1 Arduino UNO & Genuino UNO × 1 Adafruit BNO055 × 1 Li-Ion Battery 1000mAh × 1 AA Batteries × 4 Software apps and online services Microsoft Windows 10 IoT Core Arduino IDE Microsoft Visual Studio 2015 Hand tools and fabrication ma ...
Read more

›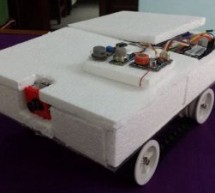 Remotely operated ground vehicle for sensing the toxic gases which is helpful for firefighters and researchers. Things used in this project Hardware components Arduino Yun × 1 Arduino MKR1000 × 1 Seeed Grove - Air quality sensor v1.3 × 1 Seeed Grove - Gas Sensor(MQ2) × 1 Arduino UNO & Genuino UNO × 1 Arduino MKR WiFi 1010 × 1 Android device × 1 Rover chasis × 1 Software apps and online services Thinger. ...
Read more

›
Nowadays smartphones can be used to control a host of electrical and electronic devices including motors, music systems and lights. Here we present an Arduino based robot car, which can be controlled using an Android smartphone having ArduinoRC application installed in it. This bot receives commands from your smartphone with the help of a Bluetooth module. The authors' prototype is shown in Fig. 1. Authors' ...
Read more

›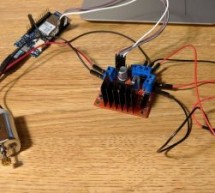 I have created the framework for WiFi and voice control of a robot. The MKR1000 chip enables us to receive controls over WiFi. Things used in this project Hardware components Arduino MKR1000 × 1 DC motor (generic) × 2 Wheels × 1 SparkFun Dual H-Bridge motor drivers L298 × 1 9V battery (generic) × 1 Story I began with the idea of remote controlling a device using Arduino MKR1000's built-in WiFi capabilities. ...
Read more

›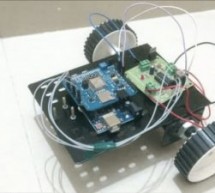 This Wi-Fi controlled robot can be controlled from anywhere using the ARMA IoT shield for UNO and the Blynk App which provides the user interface. Overview Simple WiFi Controlled Robot Using ARMA IoT and Blynk! This project uses an Arduino Uno connected to the WiFi using an ARMA IoT shield and controlled using Blynk app which is available for both iOS as well as Android. The chassis is ...
Read more

›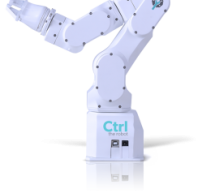 CTRL the robot is a desktop-sized robot arm that can do a lot! It enables your computer to perform manipulation of real objects via software and gives you access to technology that has been locked away in large corporations factories. Check this video to see the amazing features of CTRL. CTRL was launched on a Kickstarter campaign that unfortunately didn't reach its goal of AU$ 215,000. The early bird produ ...
Read more

›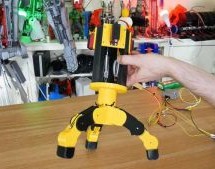 While robotic arms can handle a wide variety of tasks, the specific job at hand will have a major influence on the type of end effector used. For sorting ferromagnetic parts an electromagnet might be enough, while for more accurate location a mechanical gripper could be employed. If you're working with particularly delicate objects or in concert with human beings, it may be desired to have a force controlle ...
Read more

›