Snekboard is an open hardware development board that's designed to let you hook up to LEGO Power Functions motors and switches so you can build robots out of LEGO and control them with CircuitPython or the simpler Snek programming language. Measuring just 48 x 48 mm the same size as 6 x 6 LEGO studs the small yet powerful develop on board can be used to control a wide variety of different functions and is p ...
Read more

›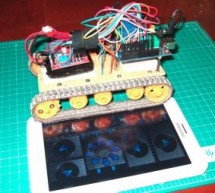 https://youtu.be/J3DwgZvD2js After trying to remote tracked robot by IR remote control.I have proceed to control same robot platform by Bluetooth Arduino controller via Android application.This method is more reliable,longer distance,pretty Android application enhancement. Same principle,low cost play and home level technical skill.Programming khownledge is not necessary. Thanks for free download Ardui ...
Read more

›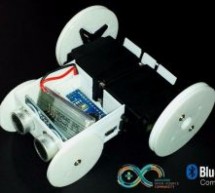 Over the years, I have built several large robots using a custom-made robotics driver that I created called the SmartRover system. This driver was initially used for my SmartRover robot that I built which ran at a peak current of 60 amps at 24 volts. Obviously, the SmartRover can be overkill for many beginners. With the intentions of sharing the fundamentals of robotics with my club and with many members be ...
Read more

›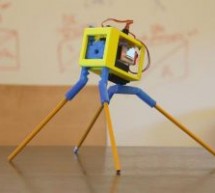 https://youtu.be/AJ1TfieZ6Dg The nice thing about 3D printing is that it makes building robots easy. You can design whatever configuration of parts that you can dream up and have them in your hand virtually right away. This allows for rapid prototyping and experimention. This particular 3D printed robot is an example of that. This idea to have a walker bot that shifted its front center of balance is one tha ...
Read more

›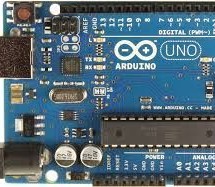 https://youtu.be/bkCg6-8Zuf0 https://youtu.be/Laz_4UWLW6Q Please vote for Drawing Robot on this link. Thanx in advance Fixing my drawing incapability with my robotics skills and to me results were not that bad. Now I can at least save my self from humiliation in my drawing class. This project is good for beginners and gives sufficient exposure to arduino, matlab coding and mechanics. There is not much in th ...
Read more

›
The purpose of this final project was to create a small mobile robot and control it via a wireless controller. To accomplish our goal, we decided to use the Arduino Uno microcontroller as the base for both the controller and robot. For the wireless functionality we used the Xbee module. [gallery size="medium" ids="31105,31106,31107"] The robot chassis, motors and wheels were provided by Professor Arner from ...
Read more

›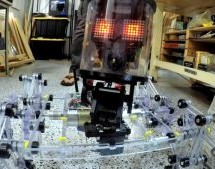 Prolific maker [Jeremy Cook] recently put the finishing touches (at least, for now) on his impressive ClearCrawler remote controlled Strandbeest, which includes among other things a surprisingly expressive "head" complete with LED matrix eyes. For anyone in the audience who was only mildly terrified of these multi-legged robotic beasties before, you may want to avert your eyes from the video ...
Read more

›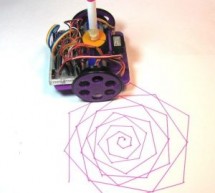 https://youtu.be/Uo2aUUNhdKs I designed this project for a 10-hour workshop for ChickTech.org whose goal is to introduce teenage women to STEM topics. The goals for this project were: Easy to build.Easy to program.Did something interesting.Low-cost so participants could take it home and continue to learn. With those goals in mind, here were a couple of the design choices: Arduino compatible for ease of prog ...
Read more

›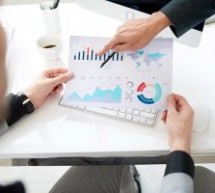 Ultrasonic Range Finder Market report offers detailed analysis and a five-year forecast for the global Ultrasonic Range Finder industry. Ultrasonic Range Finder market report delivers the insights which will shape your strategic planning as you estimate geographic, product or service expansion within the Ultrasonic Range Finder industry.. A comprehensive research report created through extensive primary res ...
Read more

›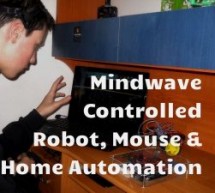 As a kid I always wanted to have a special ability, like moving objects with thoughts or flying. I tried to move objects with "the power of my mind" of course with no success. Well, yes, I was and I am a huge Star Wars fan, but I also like electronics and programming, so why not combine these two things to build an incredible project? You can find all parts, codes and libraries with links at the Hardware an ...
Read more

›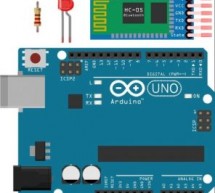 Ever thought of controlling any electronic devices with your smart phone ?Controlling your robot or any other devices with your smartphone will be really cool. Here is is a simple and basic tutorial for interfacing Bluetooth with arduino Step 1: Things You Need Hardware Bluetooth Module HC 05/06ArduinoLED220Ω ResistorAndroid device Software Arduino IDEArduino IDEAndroid Studio (Not Really required I wi ...
Read more

›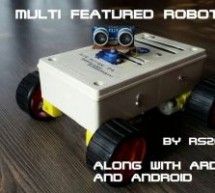 This robot was mainly built for understanding Arduino and combining various projects of Arduino to form a Multi Featured Arduino Robot. And further, who doesn't want to have a pet robot? So I named it BLUE ROVIER 316. I could have bought a beautiful tracked chassis but making it from scratch teaches you more and gives you more pride after you have completed it. The robot is capable of understanding voice co ...
Read more

›