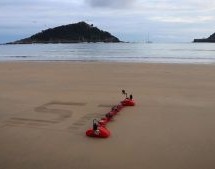 [Ivan] seems to enjoy making 3D printed vehicles with tracks. His latest one uses 50 servo motors to draw patterns in the sand at the beach. You can see it work in the video below. Well, more accurately you can see it not work and then work as the first iteration didn't go exactly as planned. An Arduino Mega 2560 provides the brains and the whole unit weighs in at almost 31 pounds, including the batteries. ...
Read more

›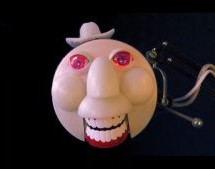 After this pandemic thing is all said and done, historians will look back on this period from many different perspectives. The one we're most interested in of course will concern the creativity that flourished in the petri dish of anxiety, stress, and boredom that have come as unwanted side dishes to stay-at-home orders. [Hunter Irving] and his brother were really missing their friends, so they held a very ...
Read more

›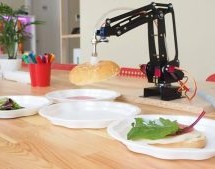 Building a robot arm is fun, but no longer the challenge it once was. You can find lots of plans and kits, and driving the motors is a solved problem. However, there is always one decision you have to make that can be a challenge: what effector to put on the end of it. If you are [MertArduino] the answer is to put suction at the end. If you need to grab the right things, this could be just the ticket for re ...
Read more

›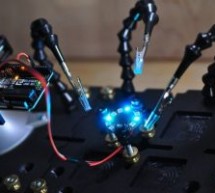 The Story Dear fellow Kickstarter Patrons, at various points in my life, I've built RC cars, messed with Arduino projects, built custom computers, assembled models, added LEDs to my snowboard and so on. A common thread in these projects was the need to hold pieces in place while I soldered, glued or painted my parts. The usual solution is some type of third hand tool…and there are some good ones out there b ...
Read more

›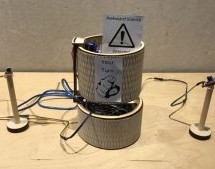 Unless you happen to be from Finland, this is just an all too familiar situation: you're stuck in an inescapable situation with this one person who is really more of an acquaintance than a friend, and neither of you knows who should say something in hopes of keeping a conversation going. Awkward silence is inevitable, and the longer it lasts, the more excruciating the thought of opening your mouth becomes. ...
Read more

›
Fighting fire with robots may take jobs away from humans, but it can also save lives. [Mell Bell Electronics] has built a (supervised) kid-friendly version of a firefighting robot that extinguishes flames by chasing them down and blowing them out. This hyper-vigilant robot is always on the lookout for fire, and doesn't waste movement on anything else. As soon as it detects the presence of a flame, it center ...
Read more

›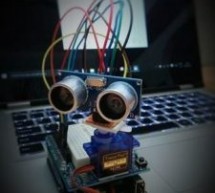 Vision is one of the most exciting senses you can endow on your robot. The ability to perceive obstacles allows a robot to make an educated decision regarding further movements. However, it is also not the easiest senses to implement for a few reasons. Firstly, vision can be abstracted to a two-dimensional vector when it comes to computing, as opposed to a single dimensional scalar such as, say, temperature ...
Read more

›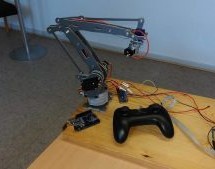 Purpose and description of this guide This instructable is a hand-in for a school project that we made. The purpose of this project was to create a robot arm control using thumbsticks. We had to use an Arduino Uno for the control and in addition, we had to implement some sort of actuator or sensor in the setup. We modified a Logitech gamepad using the two thumbsticks. Two push buttons where available to use ...
Read more

›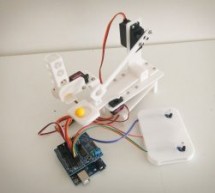 https://youtu.be/6cXrxevZAPs https://youtu.be/K3U2OlnTnME Hello there fellow makers, This instructable is my attempt to make a robot for the 'ROBOTICS CONTEST' competition in instructables. So here it is :) I'll start this instructable with a joke :) Q: what's the difference between men and boys?A : the price of the toys Having said that, lets make a toy! What I wanted to accomplish is a fully automated, ea ...
Read more

›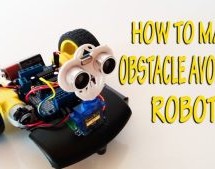 This instructable is the written version of my "Arduino: How To Build An Obstacle Avoiding Robot" Youtube video that I've uploaded recently. I strongly recommend you to check it out. My YouTube Channel. Please Subscribe for Support So, without further ado, Let's get started ! Step 1: Video Tutorial : Just 6 Minutes - Watch and Make... https://youtu.be/jQwYBc7YBXs Arduino Tutorial : How To Build An Obstacle ...
Read more

›
Over the years we have seen a significant interest in people wanting to learn electronics and programming but are mostly handicapped with what they could build. Over time, learning has been proven to be more reliable when learning is more practical, and we can quickly grasp the concept if one is seeing what he or she is building in real-time and promptly learn why it works the way it works. Lego Education r ...
Read more

›
Snekboard is an open hardware development board that's designed to let you hook up to LEGO Power Functions motors and switches so you can build robots out of LEGO and control them with CircuitPython or the simpler Snek programming language. Measuring just 48 x 48 mm the same size as 6 x 6 LEGO studs the small yet powerful develop on board can be used to control a wide variety of different functions and is p ...
Read more

›