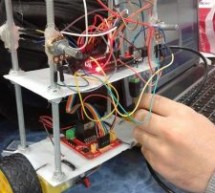 In this project I will describe the construction of robots standing in equilibrium with Arduino.We explained in our previous version of the android controlled project. In this project we will move to our control. Let's go let's get to our building project. Step 1: Materials: Arduino Uno or MegaL298 Motor Driver Card3 Piece potentiometerYou can cut plexiglass plate for mechanical or rigid plastic containers. ...
Read more

›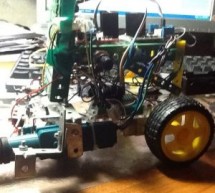 first of all, i am sorry if i have grammar mistakes, i am asian and i am 13 years old, i study arduino by my self (mostly my self) and this is my first project and also my first instructables. this is the robot that i used to compete with my friends in soccer robot. i did some modifications when i used it but it is broken now, so what i show you here is just a smartphone control robot. i will upload the imp ...
Read more

›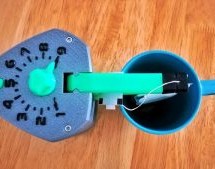 For anyone who's ever had to make their own tea, steeping it for the right amount of time can be a pain. That's precisely the problem that the automatic tea brewing robot solves with its painless approach to brewing tea, built by Slovenian electrical engineering student [Kristjan Berce]. You can use the robot by setting a timer on the knob, at which point the robot raises it arm for the tea bag th ...
Read more

›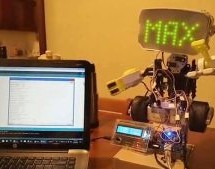 There are plenty of "smart" toys out in the marketplace, some with more features than others. Nevertheless, most makers desire complete control over a platform, something that's often lacking in any commercial offering. It was just this desire that motivated [MrDreamBot] to start hacking the Meccano Max. Meccano Max is a small-statured companion robot, at about 30 centimeters high. Not content with the ...
Read more

›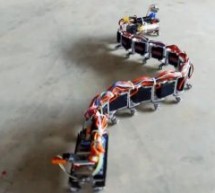 Arduino snake robot kit can be controlled via your smartphone A new robot snake kit has been created by Nevon Project which is powered using the Arduino Mega microcontroller and is equipped with 12 servos for locomotion and to control its 12 segments. The robotic snake kit is powered by a 7.4-volt battery pack and is controlled using the companion Android application via a Bluetooth connection. Th ...
Read more

›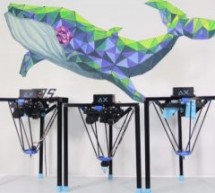 If you fancy building your very own robot you may be interested in a new project tutorial that allows you to create an Arduino based delta robot with Delta 3D printer. The modular kit has been created by Doan Hong Trung and is based on a Arduino Mega and a RAMPS 1.4 board. Check out the videos below to learn more about the first open source Delta robot kit which will soon be launching via Kickstarter. https ...
Read more

›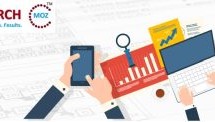 Quadruped Robot Market report 2018, discusses various factors driving or restraining the market, which will help the future market to grow with promising CAGR. The Quadruped Robot Market research Reports offers an extensive collection of reports on different markets covering crucial details. The report studies the competitive environment of the Quadruped Robot Market is based on company profiles and their e ...
Read more

›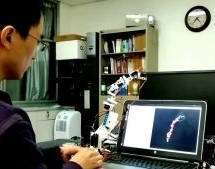 Robotic arms have found all manner of applications in industry. Whether its welding cars, painting cars, or installing dashboards in cars, robotic arms can definitely do the job. However, you don't need to be a major automaker to experiment with the technology. You can build your own, complete with proper motion planning, thanks to Arduino and ROS. Motion planning is important, as it makes working with the ...
Read more

›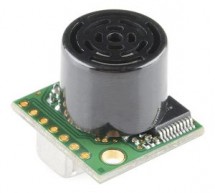 The Global Ultrasonic Range Finder Market research report provides an effective industry outlook, future trends and dynamics for market growth rate, market size, trading and key players of the industry's information with forecast. The market has been forecasted based on revenue (US$ Mn) and volume (in thousand units) from 2019 to 2023. The report provides key information regarding market size, market share, ...
Read more

›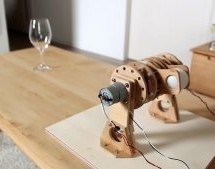 We've heard of beer pong, but we're not sure we've heard of wine pong. And certainly never wine pong automated with a ping pong ball throwing robot like this one. There's not a huge amount of detail available in the video below, and no build log per se. But [Electron Dust] has a few shots in the video that explain what's going on, as well as a brief description in a reddit thread about the de ...
Read more

›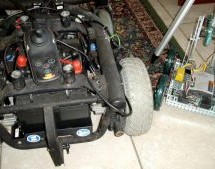 Building robots can be fun, and remains a popular pastime among many in the hacker and maker set. However the hardware side of things can be daunting. This is particularly the case for those attempting to build something on a larger scale. A great shortcut is to start with a robust mechanical platform from the outset – and using an electric wheelchair is a great way to do so. [Nikita] started this project w ...
Read more

›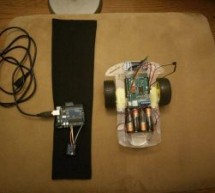 A gesture-detecting wearable sleeve that can direct a robot in different directions. Things used in this project Hardware components Arduino MKR1000 × 1 Arduino Motor Shield × 1 Arduino UNO & Genuino UNO × 1 Adafruit BNO055 × 1 Li-Ion Battery 1000mAh × 1 AA Batteries × 4 Software apps and online services Microsoft Windows 10 IoT Core Arduino IDE Microsoft Visual Studio 2015 Hand tools and fabrication ma ...
Read more

›