After wearing myself out playing Wii Boxing I got to thinking wouldn't it be great if I could use this to control my robot, (looking to my left hand).
Looking around the internet I found a bevy of people doing similar things, (links to everyone just below the video). So what follows is a re-packaging of all their hard work, resulting in a robot controllable by both the Wii nunchuck's joystick or more interestingly its accelerometers.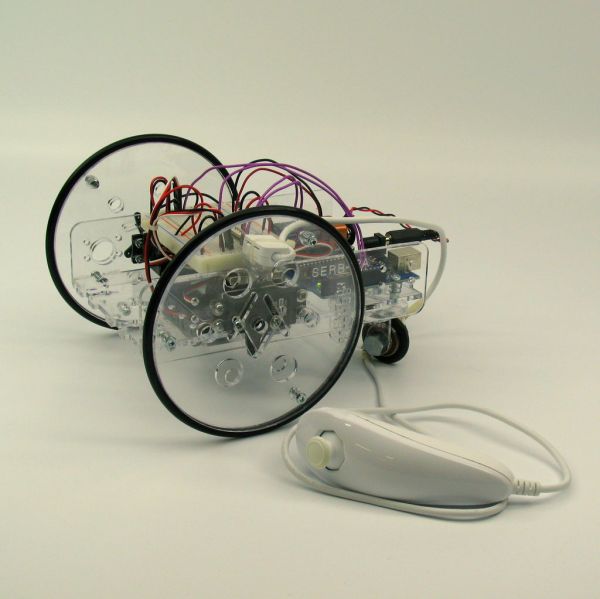 A quick video of my Arduino Controlled Servo Robot – (SERB) being controlled by a Wii nunchuck.
(resources)
(similar projects)
(if you have an Arduino nunchuck project you've completed drop me a line and it can be added here)
(shameless plug)
To check out more of our lovely open source projects – oomlout.com
Step 1: Parts & Tools
Only a few parts to collect before we get wiring and programming
Robot – (Arduino Controlled Servo Robot – (SERB) )
( build your own , or purchase a lovely kit ($175)
For more detail: Control Your Robot Using a Wii Nunchuck (and an Arduino)