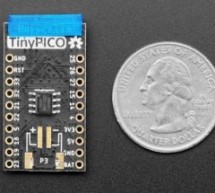 Adafruit has this week announced the availability of its new TinyPICO ESP32 offering a tiny development board suitable for a wide variety of different applications. The feature-rich ESP32 the powerful yet small development board is equipped with 4MB extra RAM, on-board RGB LED, and a 700 mAh 3.3V regulator. MicroPython firmware is pre-loaded, and with support for Arduino IDE and Espressif IDF. "There are qu ...
Read more

›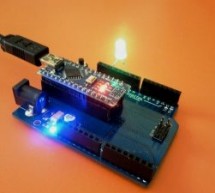 Arduino Nano is a nice, small and cheap member of the Arduino family. It is based on the Atmega328 chip, what makes it as powerful as the biggest his brother Arduino Uno, but it can be obtained for less money. In Ebay now Chinese versions can be bought for less than 3 USD. Additionally to its smaller size comparing with Arduino Uno, the Nano board has also the advantage to have two more analog inputs A6,A7. ...
Read more

›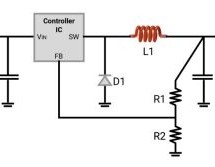 All electronics projects need power. Power can come from either stored energy in a battery, or directly from mains AC voltage or DC power from renewable sources such as solar energy. Power Management ICs (PMICs) help manage the power requirements in a system including scaling voltages, battery charging, and DC-DC conversion. Choosing the right PMIC can make a difference in whether the final product becomes ...
Read more

›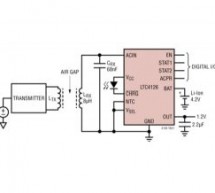 Analog Devices announces the Power by Linear™ LTC4126, which expands its offerings in wireless battery charging. The LTC4126 combines a wireless powered battery charger for Li-Ion cells with a high efficiency multi-mode charge pump DC/DC converter, providing a regulated 1.2V output at up to 60mA. Charging with the LTC4126 allows for a completely sealed end product without wires or connectors and eliminates ...
Read more

›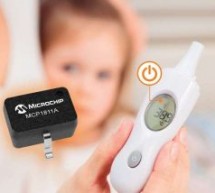 Extending battery life in portable devices up to four times longer than traditional ultra-low quiescent (Iq) LDOs, Microchip has announced a linear Low Dropout (LDO) regulator. With an ultra-low Iq of 250nA versus the approximate 1uA operation of traditional devices, the MCP1811LDO reduces quiescent current to save battery life, enabling end-users to recharge or replace batteries less often. The minimized p ...
Read more

›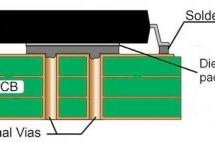 I came across an article on PCB layout in Electronic Design magazine. It's a pretty good article and I am glad to see the trade magazines realize we care as much about PCB layout as the bus-caching architecture of some DSP chip. The article talks about using vias to take heat away from the die-attach-paddle (DAP) of integrated circuits: To reduce operating temperatures easily, use more layers of solid groun ...
Read more

›
Today I want to make a LED Scroll Bar as is shown in the picture above. Ten LED strips can flash in different effect by using a control board. Components LED strip, Arduino Nano, Dupont line and a control board. How to make it ? Step 1) Cut the LED strip into 10 pieces with each LED arbitrary number. Then, weld the traverse at an interface of the LED strip. Here I prefer using Dupont line to connect. Step 2 ...
Read more

›
In this instructable I'm going to show you how to Interface with LED matrix using an Arduino and MAX7219 IC, this project can be used to make low resolution images using LEDs. This project is very simple to build and serves as a basics to getting started with controlling a large number of LEDs using the Arduino Uno. For this project we will be using the MAX7219 which is display driver IC, which works with S ...
Read more

›
In this post I will document an OCXO upgrade board I designed for the Fluke/Philips PM66xx line of frequency counters. Introduction A few months ago I purchased a Philips PM6674 frequency counter on eBay. It's an older 9 digit counter with two channels that has a maximum input frequency of 550MHz. The design feels dated compared to more modern counters, such as my Agilent 53131A. However, it is still a full ...
Read more

›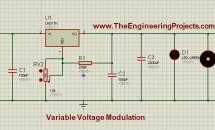 Hello friends, hope you all are fine and having fun. In today's post we are gonna have a look at LM317 Voltage Regulator in Proteus. In the previous post, we have seen how to design a 5V Power Supply in Proteus ISIS, which I have designed using IC regulator 7805. Today I am going to share How to design LM317 Voltage Regulator Circuit in Proteus. This DC power supply is a variable one means you can set its o ...
Read more

›
Hi all! After a couple of months with a lot of work, I come here again with the last board I develop before Christmas. It's a dual USB serial and I2C converter based on two MCP2221 Microchip 2.0 USB-Serial bridges. I develop it as a need on my work with the last project I'm involved. I need to monitor a serial communication between two devices. With only one converter, I must choose between RX and TX lines ...
Read more

›
In my previous Instructable I have described how to plug the ESP-01 module into a breadboard. This is just the first step to make a cheap Arduino WiFi shield using the ESP8266 module. With few more electronic components and the WiFiEsp library you can build it for less that 10 USD. Step 1: Components Here are the components you need Arduino board - In this example I'm using an Arduino Uno board but I person ...
Read more

›