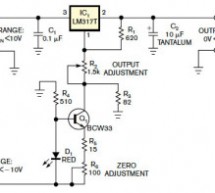 Most engineers know that they can use an inexpensive, three-terminal adjustable regulator, such as Fairchild Semiconductor's LM317, as an adjustable regulator to only some necessary value of voltage, such as 36 or 3V. This value cannot be less than 1.25V without employing other approaches, however. The devices' inner reference voltage is 1.25V, and their output voltage accordingly cannot be less than this v ...
Read more

›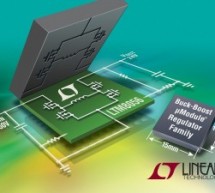 Features Complete Buck-Boost Switch Mode Power Supply VOUT Equal, Greater, Less Than VIN Wide Input Voltage Range: 5V to 36V 12V/3A Output from 6VIN 12V/6A Output from 12VIN 12V/8.5A Output from 24VIN Up to 97.5% Efficient Adjustable Input and Output Average Current Limits Input and Output Current Monitors Parallelable for Increased Output Current Wide Output Voltage Range: 1.2V to 36V Selectable Switching ...
Read more

›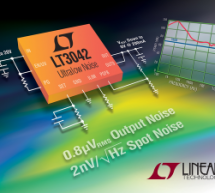 Features Ultralow RMS Noise: 0.8μVRMS (10Hz to 100kHz) Ultralow Spot Noise: 2nV/√Hz at 10kHz Ultrahigh PSRR: 79dB at 1MHz Output Current: 200mA Wide Input Voltage Range: 1.8V to 20V Single Capacitor Improves Noise and PSRR 100μA SET Pin Current: ±1% Initial Accuracy Single Resistor Programs Output Voltage High Bandwidth: 1MHz Programmable Current Limit Low Dropout Voltage: 350mV Output Voltage Range: 0V to ...
Read more

›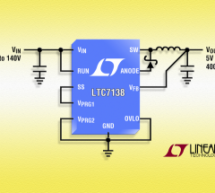 Description The LTC®7138 is a high efficiency step-down DC/DC regulator with internal power switch that draws only 12μA typical DC supply current while maintaining a regulated output voltage at no load. The LTC7138 can supply up to 400mA load current and features a programmable peak current limit that provides a simple method for optimizing efficiency and for reducing output ripple and component size. The L ...
Read more

›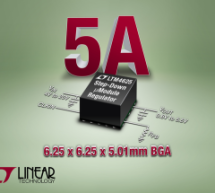 Features Complete Solution in <1cm2 (Single-Sided PCB) or 0.5cm2 (Dual-Sided PCB) Wide Input Voltage Range: 4V to 20V Input Voltage Down to 2.375V with External Bias 0.6V to 5.5V Output Voltage 5A DC Output Current ±1.5% Maximum Total DC Output Voltage Error Over Line, Load and Temperature Current Mode Control, Fast Transient Response External Frequency Synchronization Multiphase Parallel Current Sharing ...
Read more

›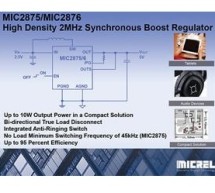 Offered with fixed output voltages of 4.75 V, 5.0 V, 5.25 V and 5.5 V or an adjustable output voltage, the MIC2875 and MIC2876 2-MHz boost regulators from Micrel are capable of supplying up to 2 A of output current, while occupying just 122 mm2 of board space. These synchronous regulators also achieve efficiency of up to 95% and are well-suited for operation from a single-cell lithium battery and providing ...
Read more

›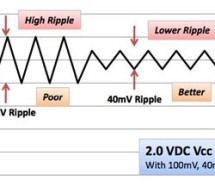 Modular DC-DC switching voltage converters (or voltage regulators) are fully integrated devices that take away most of the complexity of power supply design — but not all. One of the key areas that are still left to the design engineer's discretion is the choice of components for, and layout of, the energy storage and filtering circuits. In principle, these look like simple circuits comprising a few resisto ...
Read more

›