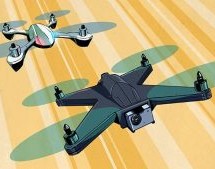 Drone racing is nifty as heck, and a need all races share is a way to track lap times. One way to do it is to use transponders attached to each racer, and use a receiver unit of some kind to clock them as they pass by. People have rolled their own transponder designs with some success, but the next step is ditching add-on transponders entirely, and that's exactly what the Delta 5 Race Timer project does. Th ...
Read more

›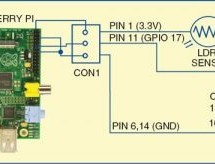 While you can connect your analogue input/output devices to Arduino very easily, it is not so easy with Raspberry Pi (Raspi). There are no analogue GPIO pins on Raspi; all GPIOs of Raspi are digital. Circuit diagram of an analogue sensor on Raspi However, simple resistive-type analogue-input devices can very easily be connected to Raspi by adding a small resistor-capacitor resonating circuit built around a ...
Read more

›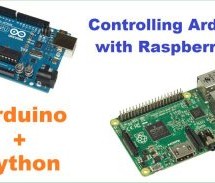 Controlling Arduino with Raspberry Pi using pyFirmata Although Raspberry Pi and Arduino are two different hardware in terms of their applications and structure, but they both are considered as two competing open source hardware platforms. They both have very strong community and support. Today we will slightly change things, and show you how we can take advantage of both of them. If you have both Arduino an ...
Read more

›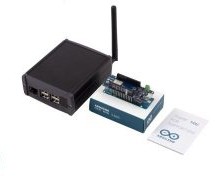 Massimo Banzi, co-founder of Arduino, introduced the new Arduino approach to reducing the complexity of building a LoRA network. Connect a MKR WAN 1300 board to the gateway and load data to the cloud is the promise. To be precise, you can pre-order the kit now, with availability expected at the start of 2019. The 868 MHz (Europe) version can be pre-ordered from the Arduino Store. It's priced at €350.00 (for ...
Read more

›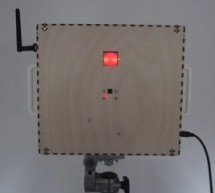 Using a Raspberry Pi, a Raspberry Pi camera module, a PIR motion sensor, a USB WiFi adapter, a handful of parts, and a couple of Python programs, you can construct a camera that will automatically snap photos or record short videos when something moves in front of the camera and will automatically upload the photos/videos to Dropbox. This instructable shows how to build a Raspberry Pi Motion Sensitive Camer ...
Read more

›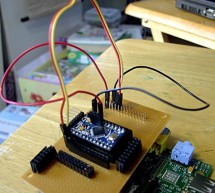 The Pi is a fine little computer board, though not nearly as good as the Arduino when it comes to I/O capabilities. The beautifully-engineered Gertboard is a plug-in add-on that neatly overcomes this deficiency by giving the Pi access to an ATMega328, but it's a very complex and expensive solution. An alternative would be to interface an Arduino running at 3.3 volts to the Pi, though this is easier said tha ...
Read more

›