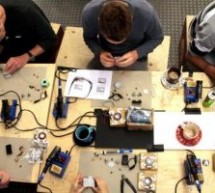 PCBWay is a leader in the manufacture of PCB and a reliable PCBA services. PCBWay doesn't only work with makers but they are giving back to the maker's community. PCBWay has sponsored over 800 PCB based projects coming from students, teachers, electronics engineers and other people who showed interest in electronics. However, what is being offered now by PCBWay is a win-win coin, as both sides are profitabl ...
Read more

›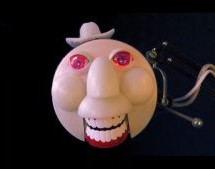 After this pandemic thing is all said and done, historians will look back on this period from many different perspectives. The one we're most interested in of course will concern the creativity that flourished in the petri dish of anxiety, stress, and boredom that have come as unwanted side dishes to stay-at-home orders. [Hunter Irving] and his brother were really missing their friends, so they held a very ...
Read more

›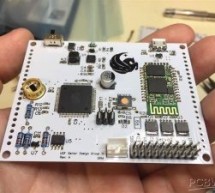 After making your PCB prototype the significant next step is placing your components on the printed circuit board. Depending on the sophistication of the prototype being developed, the number of parts to be used, and the parts layout; one might want to solder the components to the PCB board manually. Soldering components to a PCB might be a good idea, but might not be that efficient or even cheaper in the l ...
Read more

›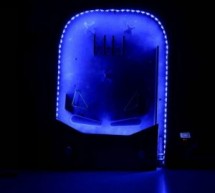 Another weekend, another exciting game! And this time, it's none other than everybody's favorite arcade game - Pinball! This project will show you how to make your very own Pinball machine easily at home. All you'd need are components from the evive Starter Kit, some laser-cut parts, colors and papers to decorate your machine, and a lot of DIY-ing! So, bring your mates along, put on your DIY-ing caps, and r ...
Read more

›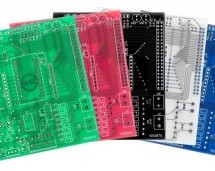 If you are into electronics, PCBs (Printed Circuit Board) are some of the most common things you will see. These boards make our lives easier by eliminating all those connecting wires and breadboards. If properly designed, it will reduce the size of your device and it can look very professional. Making a professional board could be a bit challenging for newbies, and that's what this post will show, how to m ...
Read more

›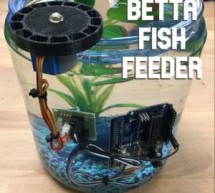 I'm setting up a betta fish tank and wanted to make an automatic fish feeder so he never misses a meal. I've seen other DIY fish feeders that just shake a container but I wanted to be able to precisely control how much food he'll get. Hope the new fishy likes it! Follow my other projects on Instagram @Trevor_DIY Purchasing through the following affiliate links supports me as a maker :) Supplies: Arduin ...
Read more

›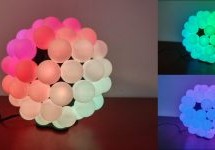 Although RGB LEDs diffused by ping pong balls will probably never stop being cool, [thomasj152] feels that flat panels of balls have become a bit of a tired concept. After a lot of effort and two complete builds, he has spun up an 80-ball spherical lamp. The results are positively glowing! All the balls are connected together with some clever 3D printed pieces that were inspired by the classic soccer ball l ...
Read more

›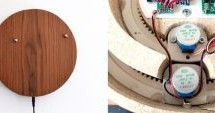 Timepieces are cool no matter how simplistic or granular they are. Sometimes its nice not to know exactly what time it is down to the second, and most of the really beautiful clocks are simple as can be. If you didn't know this was a clock, it would still be fascinating to watch the bearings race around the face. This clock takes design cues from the Story clock, a visual revolution in counting down time wh ...
Read more

›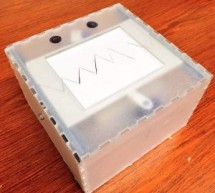 https://youtu.be/iJaVeIyJZwk This nightlight doubles as a trap to catch monsters under the bed! Before you go to sleep at night, place it under your bed and it will catch any monster under there. It even keeps a light on all night to make sure new monsters stay away. This Instructable makes a great project for parents of a kid who's afraid of monsters under the bed. The trap can help them sleep easy knowing ...
Read more

›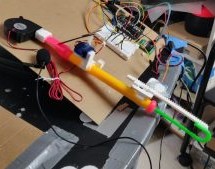 In ridiculous times, it can help to play ridiculous instruments such as the slide whistle to keep your bristles in check. But since spittle is more than a little bit dangerous these days, it pays to come up with alternative ways to play away the days during lockdown life. Thanks to some clever Arduino-driven automation, [Gurpreet] can maintain a safe distance from his slide whistle while interacting with it ...
Read more

›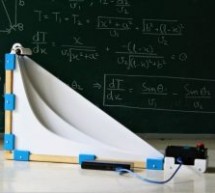 https://youtu.be/1BdO8J0iynY The brachistochrone curve is a classic physics problem, that derives the fastest path between two points A and B which are at different elevations. Although this problem might seem simple it offers a counter-intuitive result and thus is fascinating to watch. In this instructables one will learn about the theoretical problem, develop the solution and finally build a mod ...
Read more

›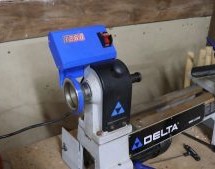 The benefit of living in the modern era is that there are plenty of affordable machine tools on the market for the budding maker. However, to meet lower price points, products often forgo some of the nice-to-have features that make working easier. Of course, if you've got the skills to do it yourself, this needn't be a problem, as [Zach] demonstrates. [Zach] enjoyed using his wood lathe, but it didn't come ...
Read more

›