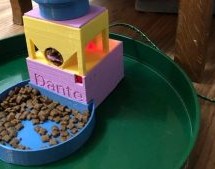 Pet feeders are a popular maker project. One can speculate that this shows the great self-confidence common to the maker set, who are willing to trust their own work to keep their animal companions alive for many days at a a time. [Darren Tarbard] is one such maker, who put together this simple auger build. The project consists of a hopper for dry pet food, into which a screw auger is inserted. Both parts a ...
Read more

›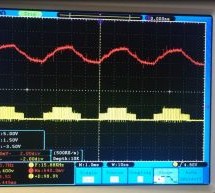 Description My open source PCB motor is a smaller, cheaper and easier to assemble micro brushless motor. What unique about this motor design is that the stator is printed on a 4-layer PCB board. The six stator poles are spiral traces wounded in a star configuration. Although these coils produce less torque compared to an iron core stator, the motor is still suitable for high-speed applications. The current ...
Read more

›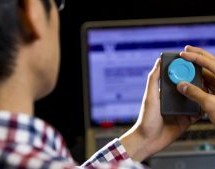 The world has seen an exponential growth of the Internet of things, where things are becoming connected. Every physical object is giving the chance to be connected to the internet and emit some data about itself with just the addition of some chips, and some form of wireless interface. Your Electric kettle can basically tell you when it's ready or even prepare itself down for you. Researchers have estimated ...
Read more

›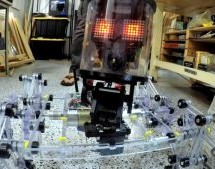 Prolific maker [Jeremy Cook] recently put the finishing touches (at least, for now) on his impressive ClearCrawler remote controlled Strandbeest, which includes among other things a surprisingly expressive "head" complete with LED matrix eyes. For anyone in the audience who was only mildly terrified of these multi-legged robotic beasties before, you may want to avert your eyes from the video ...
Read more

›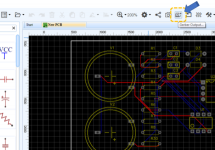 Recently, I had the opportunity to test the printed circuit boards (PCB) offered by JLCPCB. These tests were made in two different boards of the brand and here I'll report my impressions about them. Due to the spread of the maker culture and the do-it-yourself (DIY) and easy access to components and a huge amount of technical information available on Internet, it has become much simpler to develop a solutio ...
Read more

›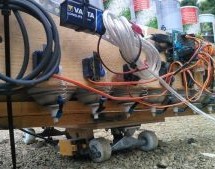 In the midst of striking for climate change awareness, you may need some extra hands. That's what [Anred Zynch] thought when they built Strettexter, the text-spraying writing robot that sprays onto streets. The machine is loaded with 8 spray cans placed into a wooden box (a stop line with a wooden ledge to prevent the cans from falling out) and is fixed on top of a skateboard. It uses a PWN/Servo shiel ...
Read more

›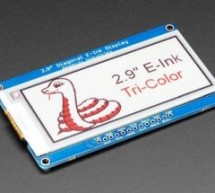 If your next electronics project requires an eInk display you may be interested to know that Adafruit has announced the availability of the 2.9″ Red/Black/White eInk Display Breakout, THINK INK priced at $34.95. Check out the video below to learn more about the eInk display breakout screen which measures 80.0mm x 47.0mm x 5.0mm or 3.1″ x 1.9″ x 0.2″ and weighs just 23.0g or 0.8oz. "Easy e-paper finally come ...
Read more

›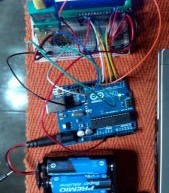 There are lots of Arduino projects to read temperature with different devices, this is an easy one to measure high temperatures with type K thermocouples (1300ºC).Skills necessary for this project are basic (buying max IC already mounted) but I have mount an MAX31855 in a printed circuit (thanks to Antonio an specialist in this).With this hand held instrument, is possible to have an accurate temperature rea ...
Read more

›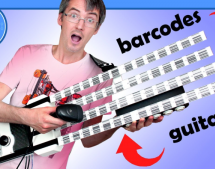 One of our favorite things about the rise of hobbyist development ecosystems such as the Arduino is that it's now possible to make a MIDI controller out of almost anything, as long as you have the the shields and the dedication. We're glad that [James Bruton] takes the occasional break from making robots to detour into instrument making, because his latest creation turns it up to 11. This awesome guita ...
Read more

›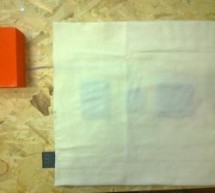 This project examines how interface pressure is a key risk factor in the development of pressure ulcers. Visual feedback of continuous interface pressure between the body and support surface could inform clinicians on repositioning strategies and play a key role in an overall strategy for the prevention and management of pressure ulcers. eTextiles are made using techniques and materials that make it so elec ...
Read more

›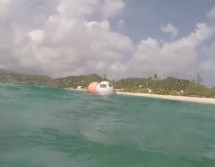 Those beautiful and dangerous ocean waves that beckon us to the coast are more than just a pretty sight. They can tell us a lot about weather patterns and what the sea itself is doing. As vital as this information is, the existing methods of doing wave research are pretty expensive. The team at [t3chflicks] wanted to show it can be done fairly cheaply, to encourage more citizen scientists to contribute. Mor ...
Read more

›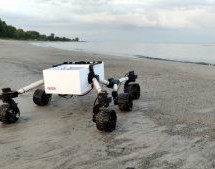 More than a few hackers have put in the considerable time and effort required to build a rover inspired by NASA's robotic Martian explorers, but unfortunately even the most well funded home tinkerer can't afford the ticket to send their creation offworld. So most of these builds don't journey through anything more exciting than a backyard sandbox. Not that we can blame their creators, we think a homebrew ro ...
Read more

›