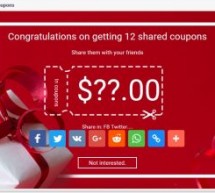 Coupons are a great way to save money when purchasing something, but finding one could be somehow tricky most of the times and not all business owners offer coupons. PCB making and manufacturing can be sometimes expensive depending on your point of view and using coupons is a win-win situation. In this post, I will highlight some easy ways to secure coupons for free for reducing the cost of your printed cir ...
Read more

›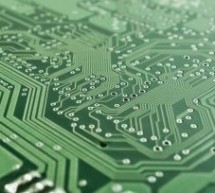 The quest for making low cost printed circuit boards is one that will always keep on going and it is not going to stop here. Customers, engineers, makers, are looking for low cost printed circuit board manufacturers for their PCB needs but also a reliable one as well. It is a task to find a low-cost service or better still a cheap service and a different thing to find a reliable service. Most of t ...
Read more

›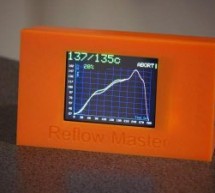 Story Reflow Master really started out as a microcontroller-based graphing experiment... I wanted to visualise the temperature in my toaster oven when I manually reflowed my PCBs. I had a K-Type probe in my oven connected to my digital multimeter, and though I could see the temperature, unless I also used a stopwatch, I had no real idea of how long I was reflowing for and at what temperature... it was VERY ...
Read more

›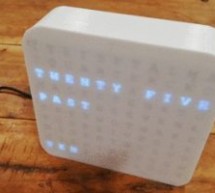 Build your own Word Clock with an animated display. This is a simple project uses an Arduino Nano, Color LEDs and includes a stylish 3D Printed Case. The Word Clock has three animated patterns- Matrix style - Typewriter Style - Rainbow Color The three buttons on the back enable animation style, color and time to be set. A great addition to your home office or work space and a great gift for others. The Disp ...
Read more

›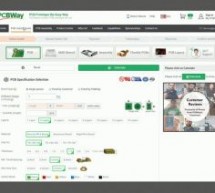 PCBWay, is a leader in the manufacture of PCB and PCBA services and a friend of the community who always have interest of the maker's community. We have seen PCBWay has put a lot of effort providing sponsorship for PCB based projects already, but they are not stopping there. PCBWay is continuing this community grooming with the PCBWAY PCB SHARE PLAN, an initiative to allow makers and engineers to give ...
Read more

›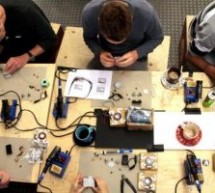 PCBWay is a leader in the manufacture of PCB and a reliable PCBA services. PCBWay doesn't only work with makers but they are giving back to the maker's community. PCBWay has sponsored over 800 PCB based projects coming from students, teachers, electronics engineers and other people who showed interest in electronics. However, what is being offered now by PCBWay is a win-win coin, as both sides are profitabl ...
Read more

›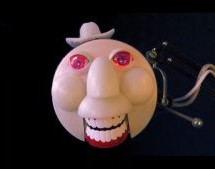 After this pandemic thing is all said and done, historians will look back on this period from many different perspectives. The one we're most interested in of course will concern the creativity that flourished in the petri dish of anxiety, stress, and boredom that have come as unwanted side dishes to stay-at-home orders. [Hunter Irving] and his brother were really missing their friends, so they held a very ...
Read more

›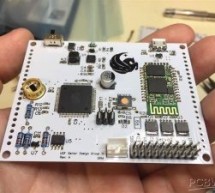 After making your PCB prototype the significant next step is placing your components on the printed circuit board. Depending on the sophistication of the prototype being developed, the number of parts to be used, and the parts layout; one might want to solder the components to the PCB board manually. Soldering components to a PCB might be a good idea, but might not be that efficient or even cheaper in the l ...
Read more

›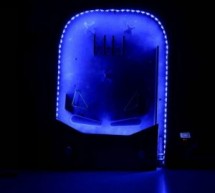 Another weekend, another exciting game! And this time, it's none other than everybody's favorite arcade game - Pinball! This project will show you how to make your very own Pinball machine easily at home. All you'd need are components from the evive Starter Kit, some laser-cut parts, colors and papers to decorate your machine, and a lot of DIY-ing! So, bring your mates along, put on your DIY-ing caps, and r ...
Read more

›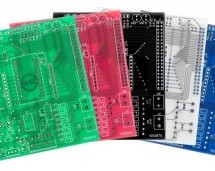 If you are into electronics, PCBs (Printed Circuit Board) are some of the most common things you will see. These boards make our lives easier by eliminating all those connecting wires and breadboards. If properly designed, it will reduce the size of your device and it can look very professional. Making a professional board could be a bit challenging for newbies, and that's what this post will show, how to m ...
Read more

›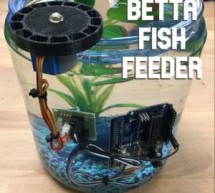 I'm setting up a betta fish tank and wanted to make an automatic fish feeder so he never misses a meal. I've seen other DIY fish feeders that just shake a container but I wanted to be able to precisely control how much food he'll get. Hope the new fishy likes it! Follow my other projects on Instagram @Trevor_DIY Purchasing through the following affiliate links supports me as a maker :) Supplies: Arduin ...
Read more

›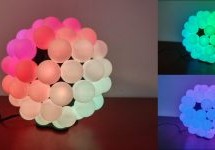 Although RGB LEDs diffused by ping pong balls will probably never stop being cool, [thomasj152] feels that flat panels of balls have become a bit of a tired concept. After a lot of effort and two complete builds, he has spun up an 80-ball spherical lamp. The results are positively glowing! All the balls are connected together with some clever 3D printed pieces that were inspired by the classic soccer ball l ...
Read more

›