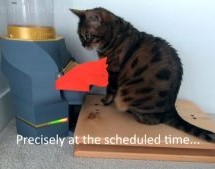 If there's one thing any cat will work for, it's food. Usually, this just consists of meowing and/or standing on your chest until you give up the goods. [DynamicallyInvokable] has a beautiful cat, Emma, who meows loudly for food at obscene hours of the morning. As she ages, it's getting harder and more important to control her weight. Clearly, it was time to build the ultimate automatic cat feeder—one that ...
Read more

›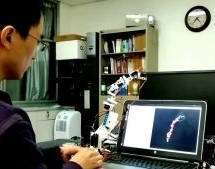 Robotic arms have found all manner of applications in industry. Whether its welding cars, painting cars, or installing dashboards in cars, robotic arms can definitely do the job. However, you don't need to be a major automaker to experiment with the technology. You can build your own, complete with proper motion planning, thanks to Arduino and ROS. Motion planning is important, as it makes working with the ...
Read more

›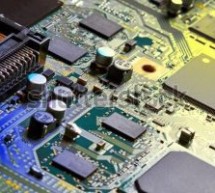 Introduction In recent years LED technology has experienced rapid growth in its adoption and general application. Like any other electronic device, LEDs make use of electricity. However, they generate a rather massive amount of heat that would usually be harmful to the lifetime and integrity of the circuit board within it. Metal Core Printed Circuit Board (MCPCB) Technology is responsible for the ability of ...
Read more

›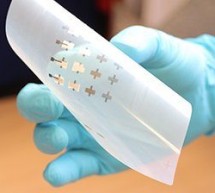 Researchers from AMBER (Advanced Materials and BioEngineering Research) and Trinity College (Dublin), together with the TU Delft have succeeded in producing printed transistors, which are made solely from two-dimensional nano materials. These materials have characteristics with much promise and, importantly, can also be produced very cheaply. Possible applications for this procedure are food packaging with ...
Read more

›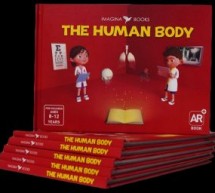 Virtual reality and Augmented reality became essential technologies these days. They have an important role in making products much exciting and entertaining, especially in education. Recently, Livit Studios announced its new augmented reality book series "Imagina Book". Imagina Books is an educational book series that converts the classic and traditional book into an interactive and 3d visualized. It provi ...
Read more

›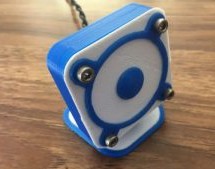 The common magnetic loudspeaker is, fundamentally, a fairly simple machine. A static magnetic field is generated by a permanent magnet, and a membrane is mechanically connected to a coil. When a varying electrical current is passed through the coil, this causes the coil to move due to the magnetic field, vibrating the membrane and producing sound. [Mattosx] put this theory into practice with a simple 3D-pri ...
Read more

›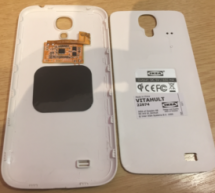 The Achilles Heel of the Mikroelektronika Hexiwear is its charging: the charging and USB connector are only designed for a limited number of plug-unplug cycles, and it does not have a wireless charging capability like the Apple iWatch. Until now! I have built a DIY wireless charging system for the Hexiwear 🙂 : Wireless Qi Charging? IKEA!!!! I have been experimenting with wireless charing for a few weeks, in ...
Read more

›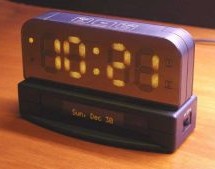 Clocks are a popular project on Hackaday. They're a great way to showcase a whole range of creative build techniques, and can make an excellent showpiece as well. We've seen everything from the blinkiest binary build to the noisiest alarms, but [Benoit] has delivered something different — a stylish build that looks like it came right off the store shelf. The clock features a large 7-segment display built wi ...
Read more

›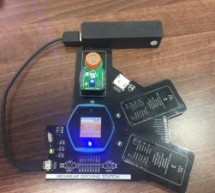 Knowing the amount of alcohol you drunk is becoming easier using the iBreathe Breathalyzer project by Dave Clarke. You just have to blow in the alcohol sensor, then it pings the result to a smartphone app and to the cloud to document it as a table so you can see alcohol intake through time. This breathalyzer with a custom Beer mug casing will let you know where do you stand on the scale form "Sober as a jud ...
Read more

›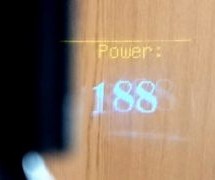 Many people have created their own 3D printed version of the famous Scouter from the Dragon Ball franchise, but maker Marcin Poblocki wanted to go one step further and add a functioning screen to his prop. Before he could get to that, however, he needed to model the Scouter itself, a job he did in Fusion 360 over the course of 20 hours. Printing took eight hours and, with the plastic in hand, the electronic ...
Read more

›
In this instructable, I'll go over what a printed circuit board is, where they are used, and the basics of how to make one yourself. So sit back, strap in, and enjoy learning about this very important and interesting method of making electronics! Note: this is an introductory guide. I'm sure that there is a lot I did not cover, and if you find something you think I should mention in this guide, make sure to ...
Read more

›
I've been in the electronics and computing industries ever since I graduated with my BSc from Sheffield Hallam University in the UK back in 1980. Since that time, I've designed all sorts of weird and wonderful things (some of which even worked), including my fair share of printed circuit boards (PCBs). I've also been associated with the Electronic Design Automation (EDA) industry since long before the name ...
Read more

›