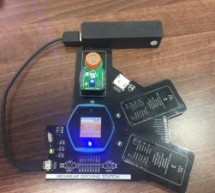 Knowing the amount of alcohol you drunk is becoming easier using the iBreathe Breathalyzer project by Dave Clarke. You just have to blow in the alcohol sensor, then it pings the result to a smartphone app and to the cloud to document it as a table so you can see alcohol intake through time. This breathalyzer with a custom Beer mug casing will let you know where do you stand on the scale form "Sober as a jud ...
Read more

›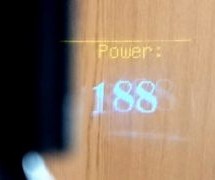 Many people have created their own 3D printed version of the famous Scouter from the Dragon Ball franchise, but maker Marcin Poblocki wanted to go one step further and add a functioning screen to his prop. Before he could get to that, however, he needed to model the Scouter itself, a job he did in Fusion 360 over the course of 20 hours. Printing took eight hours and, with the plastic in hand, the electronic ...
Read more

›
In this instructable, I'll go over what a printed circuit board is, where they are used, and the basics of how to make one yourself. So sit back, strap in, and enjoy learning about this very important and interesting method of making electronics! Note: this is an introductory guide. I'm sure that there is a lot I did not cover, and if you find something you think I should mention in this guide, make sure to ...
Read more

›
I've been in the electronics and computing industries ever since I graduated with my BSc from Sheffield Hallam University in the UK back in 1980. Since that time, I've designed all sorts of weird and wonderful things (some of which even worked), including my fair share of printed circuit boards (PCBs). I've also been associated with the Electronic Design Automation (EDA) industry since long before the name ...
Read more

›