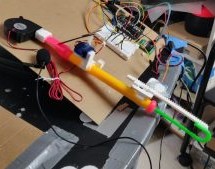 In ridiculous times, it can help to play ridiculous instruments such as the slide whistle to keep your bristles in check. But since spittle is more than a little bit dangerous these days, it pays to come up with alternative ways to play away the days during lockdown life. Thanks to some clever Arduino-driven automation, [Gurpreet] can maintain a safe distance from his slide whistle while interacting with it ...
Read more

›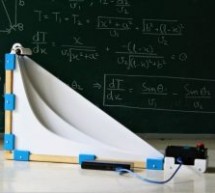 https://youtu.be/1BdO8J0iynY The brachistochrone curve is a classic physics problem, that derives the fastest path between two points A and B which are at different elevations. Although this problem might seem simple it offers a counter-intuitive result and thus is fascinating to watch. In this instructables one will learn about the theoretical problem, develop the solution and finally build a mod ...
Read more

›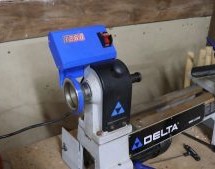 The benefit of living in the modern era is that there are plenty of affordable machine tools on the market for the budding maker. However, to meet lower price points, products often forgo some of the nice-to-have features that make working easier. Of course, if you've got the skills to do it yourself, this needn't be a problem, as [Zach] demonstrates. [Zach] enjoyed using his wood lathe, but it didn't come ...
Read more

›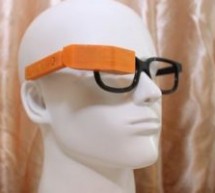 We have developed into Pedosa Innovation, a tech start-up founded by the developer of Pedosa Glass. We have continued to develop wearable technology, in addition to cloud infrastructure and STEM education programmes for kids in Hong Kong. Learn more at www.pedosa.org, or contact us at [email protected] UPDATE: I released the version 2 of Pedosa Glass which has a 3D-printed case and a more compact size, and ...
Read more

›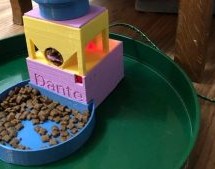 Pet feeders are a popular maker project. One can speculate that this shows the great self-confidence common to the maker set, who are willing to trust their own work to keep their animal companions alive for many days at a a time. [Darren Tarbard] is one such maker, who put together this simple auger build. The project consists of a hopper for dry pet food, into which a screw auger is inserted. Both parts a ...
Read more

›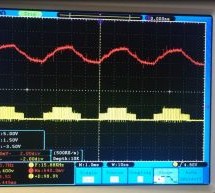 Description My open source PCB motor is a smaller, cheaper and easier to assemble micro brushless motor. What unique about this motor design is that the stator is printed on a 4-layer PCB board. The six stator poles are spiral traces wounded in a star configuration. Although these coils produce less torque compared to an iron core stator, the motor is still suitable for high-speed applications. The current ...
Read more

›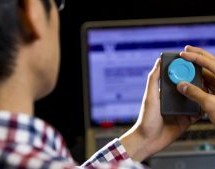 The world has seen an exponential growth of the Internet of things, where things are becoming connected. Every physical object is giving the chance to be connected to the internet and emit some data about itself with just the addition of some chips, and some form of wireless interface. Your Electric kettle can basically tell you when it's ready or even prepare itself down for you. Researchers have estimated ...
Read more

›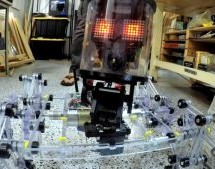 Prolific maker [Jeremy Cook] recently put the finishing touches (at least, for now) on his impressive ClearCrawler remote controlled Strandbeest, which includes among other things a surprisingly expressive "head" complete with LED matrix eyes. For anyone in the audience who was only mildly terrified of these multi-legged robotic beasties before, you may want to avert your eyes from the video ...
Read more

›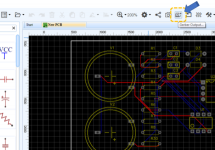 Recently, I had the opportunity to test the printed circuit boards (PCB) offered by JLCPCB. These tests were made in two different boards of the brand and here I'll report my impressions about them. Due to the spread of the maker culture and the do-it-yourself (DIY) and easy access to components and a huge amount of technical information available on Internet, it has become much simpler to develop a solutio ...
Read more

›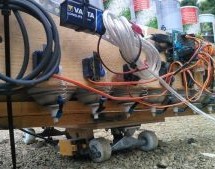 In the midst of striking for climate change awareness, you may need some extra hands. That's what [Anred Zynch] thought when they built Strettexter, the text-spraying writing robot that sprays onto streets. The machine is loaded with 8 spray cans placed into a wooden box (a stop line with a wooden ledge to prevent the cans from falling out) and is fixed on top of a skateboard. It uses a PWN/Servo shiel ...
Read more

›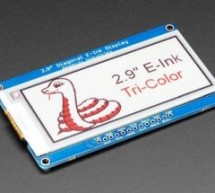 If your next electronics project requires an eInk display you may be interested to know that Adafruit has announced the availability of the 2.9″ Red/Black/White eInk Display Breakout, THINK INK priced at $34.95. Check out the video below to learn more about the eInk display breakout screen which measures 80.0mm x 47.0mm x 5.0mm or 3.1″ x 1.9″ x 0.2″ and weighs just 23.0g or 0.8oz. "Easy e-paper finally come ...
Read more

›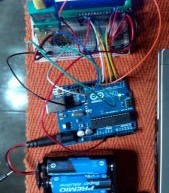 There are lots of Arduino projects to read temperature with different devices, this is an easy one to measure high temperatures with type K thermocouples (1300ºC).Skills necessary for this project are basic (buying max IC already mounted) but I have mount an MAX31855 in a printed circuit (thanks to Antonio an specialist in this).With this hand held instrument, is possible to have an accurate temperature rea ...
Read more

›