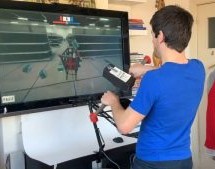 While we're still far away from returning to a pre-Corona everyday life, people seem to have accepted that toilet paper will neither magically cease to exist, nor become our new global currency. But back at the height of its madness, like most of us, [Jelle Vermandere] found himself in front of empty shelves, and the solution seemed obvious to him: creating a lifelike toilet paper chasing game in hopes to d ...
Read more

›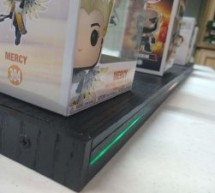 Back Story My brother has Funko POP figures that represent his characters that his friends play most often in video games. We thought that it would be cool if they had a display case that would have LEDs in it to represent their status on Steam. So with my previous experience with Arduino, Steam API, and woodworking, I said that I could probably figure something out. For anyone that does not know what Steam ...
Read more

›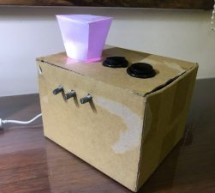 There's a lot of night lamps outside, but they can't customize to your favorite color. So, this project is to make a night lamp that you can choose your favorite color. Step 1: Step One: Electronics Needed Here are the electronics you need to make the Decoration. 1. 2* Arduino buttons 6*6*5 mm Purchase here 2. 1* RGB LED 5mm Purchase here 3. Male to Male Breadboard Jumper Wire Purchase here 4 ...
Read more

›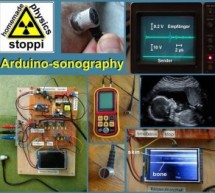 My hobby and passion is to realize physics projects. One of my last work is about ultrasonic sonography. As always I tried to make it as simple as possible with parts you can get on ebay or aliexpress. So let's take a look how far I can go with my simple items... I was inspired by this a bit more complicated and more expensive project: https://hackaday.io/project/9281-murgen-open-sourc... Here are the parts ...
Read more

›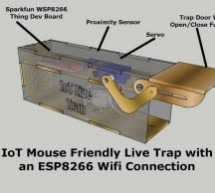 https://youtu.be/LA21193Wel4 This is a trap to capture the mice without hurting them, so you can release them outside. If the proximity sensor detects the mouse, the Servo motor will close the door. You will receive an instant message and/or an Email, to inform you that you captured a mouse. When you are not at home or to far away, you can release the mouse, wherever you are. Video Link: https://youtu. ...
Read more

›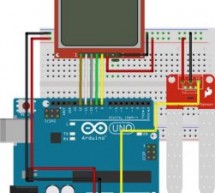 Hi guys, welcome to today's tutorial. Smart farms are becoming very popular as everyone is beginning to see the benefits in terms of crop health and yield and I know a lot of people that will be interested in smart farm automation. That's why today, we will be looking at how to use a soil moisture sensor with an Arduino to determine the moisture content in the soil. Soil moisture is generally the amount of ...
Read more

›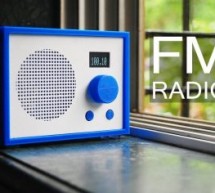 https://youtu.be/oNqWfiP2yg0 Recently, I came across RDA5807 module which is an FM Radio Tuner in a very tiny package. It is very cheap and uses I2C protocol for communication which means that only two wires will be required to talk to the IC. Less wiring! My mom used to listen to the radio every day while cooking food before the radio died. I wanted to surprise her with a radio which I built myse ...
Read more

›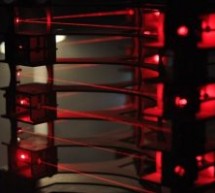 https://youtu.be/_1oTBekbUT4 Laser harps are musical devices with laser beam "strings." When the beam is blocked, a note is played by the instrument. Usually laser harps have the beams travel vertically in the shape of a fan or vertical lines. In this project, I built a laser harp with stacked laser beams that propagate horizontally. The beams reflect off mirrors to form square shaped beam paths. With this ...
Read more

›
https://youtu.be/-EDYMQ9lczA Let's learn how to read a potentiometer, a type of rotating variable resistor, using Arduino's analog input! We'll connect up a simple circuit using a solderless breadboard and use some simple Arduino code to control a single LED. So far you've learned to control LEDs with Arduino's output, and you learned to detect a pushbutton's state (on or off) with digital input. In this le ...
Read more

›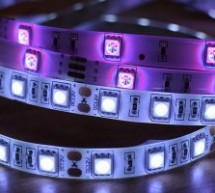 https://youtu.be/IbkUL7U1qIA LED strips are a very fun and effective way to give lots of glow and color to a project. In this Instructable you will learn about the basic kinds of strips and how to hook them up to the Intel Edison with Arduino breakout board. These circuits include hardware needed for external power and how to set up a button and potentiometer to blink and fade using Intel's special flavor o ...
Read more

›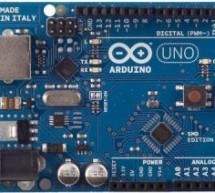 https://youtu.be/rx75N4OZCsk In this instructable we will use a potentiometer on an Arduino Uno to control a MIDI CC in Ableton Live. A MIDI CC stands for Continuous Controller, i.e. a number in the range from 0 to 127 inclusive to modulate something with. In the youtube I made for this intro you can see and hear that we modulate the filter frequency with the potentiometer. A potentiometer is an electronics ...
Read more

›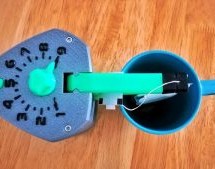 For anyone who's ever had to make their own tea, steeping it for the right amount of time can be a pain. That's precisely the problem that the automatic tea brewing robot solves with its painless approach to brewing tea, built by Slovenian electrical engineering student [Kristjan Berce]. You can use the robot by setting a timer on the knob, at which point the robot raises it arm for the tea bag th ...
Read more

›