Combine the Si4844-A10 analog-tuned radio receiver with an Arduino to make a full-featured multiband radio. The idea of a single chip radio is intriguing. The prospect is especially interesting to me because, frankly, I envy the analog skills I associate with building a radio receiver. When I browsed the circuit literature in the area, I came across the Silicon Labs collection. One of their chips, the Si484 ...
Read more

›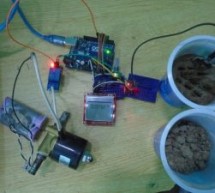 In this project, we are going to build an automatic irrigation system using Arduino which senses the moisture of the soil and opens or closes the valve according to the moisture value. The moisture value and the valve status is shown on the Nokia 5110 LCD display. Before we proceed, let's take a look at another project – a plant watering system using Arduino, which is very similar to our application. You ma ...
Read more

›
Bipolar stepper drive board described here has been designed around TB6600HG IC. The TB6600HG is PWM chopper type single chip bipolar sinusoidal micro-step stepping driver. Maximum  Load 4.5A, Supply 10V to 42V DC. Features Based on Single chip and Second chip for auto half current control Suitable for Nema17, Nema23, Nema34 bipolar stepper motors Suitable for 4Wires, 6 wires and 8 wires stepper motor. Forw ...
Read more

›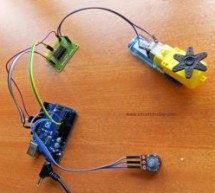 In this article, we are publishing a project which explains different aspects of Arduino-Gear motor interface. Gear motor is a specially designed DC motor whose gear assembly helps in increasing the torque and reducing the speed. Compared to a normal DC motor, maximum rpm a gear motor can produce is less. But they have the advantage that by using the correct combination of gears, its rpm can be reduced to a ...
Read more

›
Have you ever had that terrible feeling that adding a load resistor or 'pull down' to your sensor is messing up all your analogue readings? Maybe you're wondering why we'd want to spoil a perfectly good circuit by putting in a load resistor at all? For many years I found that I would get strange, unpredictable, readings from my sensor related projects at the maximum and minimum locations when using analogue ...
Read more

›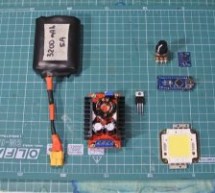 This project is about how to make a time machine! This machine looks like a glove, and can "stop" any moving subject. At first, watch a video with some demonstration and experiments, guess how it works, and then read about how to make it =) This effect looks like better in real life (by naked eye, not through a camera), without black lines. Smooth perfect time stop effectc!! IT IS REAL "OH MY GOD" REACTION! ...
Read more

›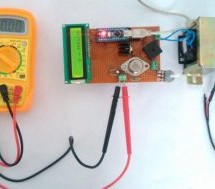 Batteries are generally used to power up the Electronic Circuit and Projects, as they are easily available and can be connected easily. But they drained off quickly and then we need new batteries, also these batteries cannot provide high current to drive a powerful motor. So to solve these problems, today we are designing our own Variable Power Supply which will provide Regulated DC voltage ranging from 0 t ...
Read more

›
If you find my design interesting, you could make a small donation: http://paypal.me/RegisHsu This is a small size power supply with low cost and easy to make that only taking about 5 more hours. I was very happy with it and would share with you. Power Supply Specifications Input: 5v-16v/3A DC Output: 1.3V - 15.5V/2 Amps Step 1: Materials and Tools Here is a list of materials and tools I used for this proje ...
Read more

›
Rotary encoders are great input devices for electronics projects - hopefully this Instructable will inspire and help you use one in your next project. Why write rotary encoder code? I wanted to use a low cost rotary encoder as an input mechanism for one of my upcoming projects and was initially bewildered by the code options available to take readings from the rotary encoder and determine how many "detents" ...
Read more

›
One fine day, I was weighing my self on a weighing scale. Suddenly a thought came to my mind, 'How much would be the mass of Earth?'. Leave that apart 'How can we even measure it?'. There is no such weighing scale on which, Earth can be placed. There has to be some indirect way to measure mass of the Earth. Here I present implementation of one such indirect method to measure mass of the Earth. Step 1: The I ...
Read more

›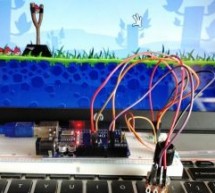 It's all started with a small game from the dark ages called "Mario", right from the time of being a tiny little guy jumping on ducks to save my princess till being a masculine handsome Prince roaming in Persia (Prince of Persia) fighting against darkness to save my world behind I have been a great fan of playing video games and I grew up playing them. But they do get bored up sometimes and I feel less invo ...
Read more

›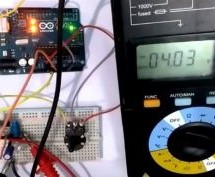 In this project we are going to make a Buck Converter Circuit using Arduino and N-Channel MOSFET with a maximum current capacity of 6 amps. We are going to step down 12v DC to any value between 0 and 10v DC. We can control the output voltage value by rotating the potentiometer. A buck converter is a DC to DC converter, which steps down DC voltage. It is just like a transformer with one difference; whereas t ...
Read more

›