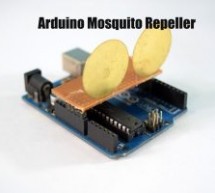 In this instructable I'm going to show you how to build a mosquito repeller using an Arduino. The repeller is in the form of a shield that plugs into the Arduino board and the frequency of the repeller can be changed easily. This project is ideal if you are going camping or hiking outdoors, this device produces a sound of 31KHz Frequency which acts as a mosquito repellent. The frequency of this device ...
Read more

›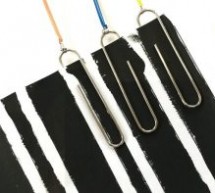 I'm a huge fan of technology and music, but when I decided to start making my own electronic music, I was discouraged by the high price of MIDI keyboards and controllers. After a lot of tinkering, I saw the opportunity to create my own MIDI keyboard using an Arduino Uno and electric paint, for a fraction of the price compared to existing MIDI devices! In this tutorial, I will explain and show you how to cre ...
Read more

›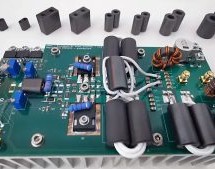 Typically, amateur radio operators use the minimum power needed to accomplish a contact. That's just part of being a good spectrum citizen, and well-earned bragging rights go to those who make transcontinental contacts on the power coming from a coin cell. But sometimes quantity has a quality all its own, and getting more power into the ether is what the contact requires. That's where builds such as this we ...
Read more

›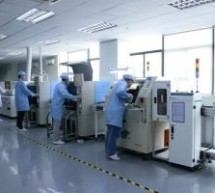 This is a sponsored post discussing about PCB assembly costs factors on Bittele Electronics. Bittele Electronics has developed its pricing schedule based on various factors that determine PCB assembly costs. Some of our customers call us to better understand the factors involved assembly pricing. In general, the factors that cause pricing differences include PCB dimensions, part types and quantities, solder ...
Read more

›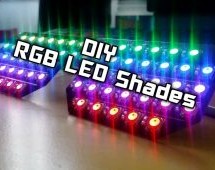 Today I'm going to teach you how you can build your own RGB LED Glasses very easily and cheapThis has always been one of my biggest dreams and it finally came true! A huge shout out to EasyEDA for the amazing PCB's and personal support! :) The parts you will need for this project are the following: PCB - http://tinyurl.com/zx6t96768 x WS2812 LED's - http://tinyurl.com/zdod8eh68 x 100nF 0 ...
Read more

›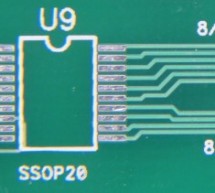 After my initial PCB success with Maker Studio, I uploaded the design files to three more board houses. I had planned to try four or five more, but I started to get the impression that many of the China-based sources used the same fab house, so I stopped at three. Elecrow's basic board fab service supplies 5 or 10 PCBs for $11.90, with a basic international shipping cost of around $7 for 5 boards. Although ...
Read more

›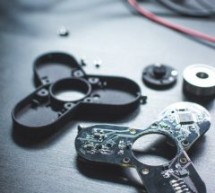 Fidget spinner became a popular toy earlier in 2017. Most of us have one or at least have tried it. Consists of a bearing surrounded by a three-lobed flat structure, it can spin along its axis with a little effort. Makers and hardware hackers always try to employ different tools to make innovative ideas. Some of those makers hacked a fidget spinner to display custom text while it is rotating. The concept is ...
Read more

›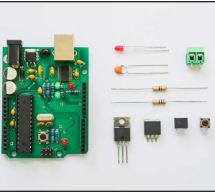 Every day, people depend heavily on electronic devices to get things done around the house and at their job places. This friendly guide has all you need to know everything about a custom circuit board, and where you can get the best custom circuit boards for your needs. Among the key subjects on Custom Circuit Board include: 1. The Basics You Should Know About Custom Boards: This section briefly ...
Read more

›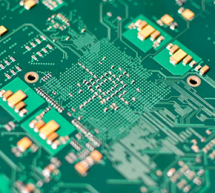 In this article, you will learn some insane facts about PCB that will leave you amazed. Also, we leave you with tips on how to go about your PCB prototype project. How do you know the best company for your project? There's a lot for you to learn; sit back and enjoy. Among the key subjects on PCB Prototypes include: 1. Top 6 PCB industry trends and manufacturing challenges: This section briefly describe ...
Read more

›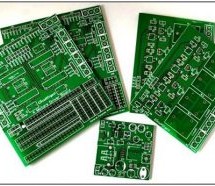 PCB boards are all around us in every gadget we use. Be it the smartphone or a simple calculator; their function depends on the performance of PCBs. Do you know what the PCB circuit boards made of are? PCB vs PCBA-What is the differences? What does a circuit board consist? We have prepared this helpful guide where you can learn about the materials used to make PCBs. You can also get a picture of how a manuf ...
Read more

›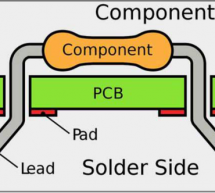 Technological advancements over the past decade have been nothing short of awe-inspiring. These feats of human genius and innovation would mean nothing without an important piece that serves as the cornerstone: the PCB and PCBA.  Together, we will examine what makes them unique and how to differentiate one from the other. 1. What is the PCB? : This section provides a brief overview of the PCB definition, an ...
Read more

›
Version control is a system that records changes of a file or set of files over time so that you can recall specific versions later. Version control was developed to help teams work on tasks together in a more collaborative way. In the last few years, version control platform has often been focused on software-based projects. Git is the preferred version control tool for most developers since it has multipl ...
Read more

›