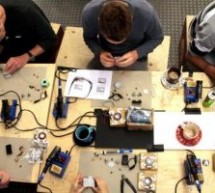 PCBWay is a leader in the manufacture of PCB and a reliable PCBA services. PCBWay doesn't only work with makers but they are giving back to the maker's community. PCBWay has sponsored over 800 PCB based projects coming from students, teachers, electronics engineers and other people who showed interest in electronics. However, what is being offered now by PCBWay is a win-win coin, as both sides are profitabl ...
Read more

›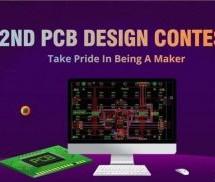 Late of last year, PCBWay, a leading manufacturer in PCB and PCBA, announced the first of it's kind PCB design contest in close partnership with SpainLabs (Well-known Spanish electronic forum) with amazing prices and even cash prices was offered to some of the best PCB and Product design from several competitors which all ended up in a huge success. In less than 3 months since the end of the first desi ...
Read more

›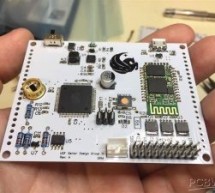 After making your PCB prototype the significant next step is placing your components on the printed circuit board. Depending on the sophistication of the prototype being developed, the number of parts to be used, and the parts layout; one might want to solder the components to the PCB board manually. Soldering components to a PCB might be a good idea, but might not be that efficient or even cheaper in the l ...
Read more

›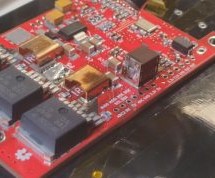 https://youtu.be/tERQQ0S8aJI Alright so soldering is pretty straightforward for through-hole components, but then there are times when you need to go tiny *insert ant-man reference here*, and the skills you learnt for TH soldering just dont apply anymore.Welcome to the world of Surface Mount Device (SMD) soldering, where components are placed on tiny pads, and solder on the pads is reheated to solder the co ...
Read more

›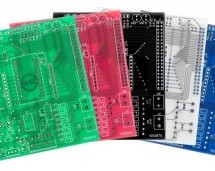 If you are into electronics, PCBs (Printed Circuit Board) are some of the most common things you will see. These boards make our lives easier by eliminating all those connecting wires and breadboards. If properly designed, it will reduce the size of your device and it can look very professional. Making a professional board could be a bit challenging for newbies, and that's what this post will show, how to m ...
Read more

›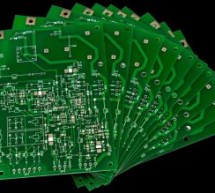 The dream of every maker and innovator out there is to make a product that will be usable by potential users. For hardware-based products and devices, the first step in achieving this is to develop a prototype and then move from there. The prototype will involve making a circuit diagram on a breadboard and then commence to make a PCB (Printed Circuit Board) for the circuit under construction. After checking ...
Read more

›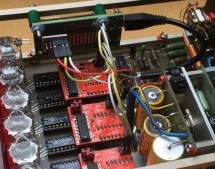 Whenever a project calls for displaying numbers, a 7-segment display is the classic and straightforward choice. However, if you're more into a rustic, retro, almost mystical, and steampunky look and feel, it's hard to beat the warm, orange glow of a Nixie tube. Once doomed as obsolete technology of yesteryear, they have since reclaimed their significance in the hobbyist space, and have become such a frequen ...
Read more

›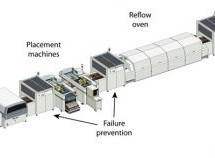 PCBWay is one of the best PCB prototype and assembly manufacturer in China. Their professional engineers and technicians will work closely with you to ensure the best quality and quickest possible lead time. Fulfilling thousands of orders daily from around the world, it have established them as the leading supplier of PCB and PCBA services for consistent quality and excellent services. Capabilities: SM ...
Read more

›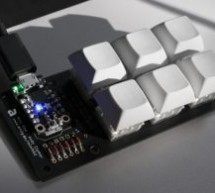 Just when we think we've peeped all the cool baby keebs out there, another think comes along. This bad boy built by [andyclymer] can be configured three different ways, depending on what kind of control you're after. As designed, the PCB can be used as a six-switch macro keyboard, or a rotary encoder with two switches, or a pair of rotary encoders. It's meant to be controlled with Trinket M0, which means it ...
Read more

›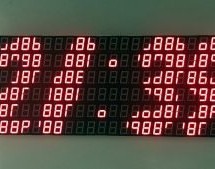 What do you do with 144 7-segment displays? If you're [Frugha] you put them all together to create an epic clock. Each display has 8 individual LEDs — 7 segments, and a decimal point. Put that all together, and you've got 1152 individual LEDs to control. This presented a problem, as [Frugha] wanted to control the clock with a single Arduino Nano. Even charlieplexing won't get you that many I/O lines. The so ...
Read more

›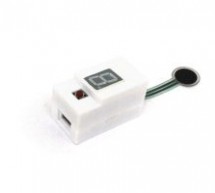 https://youtu.be/RZ0BV73TAOc Tired of trying to get the perfect levelled 3D printer bed? Frustrated with guessimating the proper resistance between nozzle and paper? Well, FS-Touch will help you measure this pinching force quantitatively and achieve quick and accurate bed levelling in no time. Features of this bed levelling(proper term is tramming) tool: Works with all types of beds: metal, glass, ...
Read more

›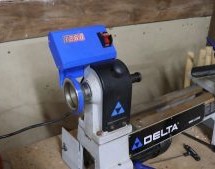 The benefit of living in the modern era is that there are plenty of affordable machine tools on the market for the budding maker. However, to meet lower price points, products often forgo some of the nice-to-have features that make working easier. Of course, if you've got the skills to do it yourself, this needn't be a problem, as [Zach] demonstrates. [Zach] enjoyed using his wood lathe, but it didn't come ...
Read more

›