Story I have been working with Eagle for quite some time but never really got a PCB manufactured. almost all the time i used the toner transfer method to make homebrew PCBs. But then i took a project in which i had to use SMD components and i could no longer use toner transfer method because of the limits on resolution of the Laser printer. Time had come for "properly" designing and generating "Gerber files ...
Read more

›
Recently i made shield for arduino which can measure ECG, respiration, eventually after some changes in PCB and code, EEG and EMG. Big advantage of this shield is possibility to make it easily at home. The shield is equipped by display to show you measured signal real-time. Shield is based on AFE integrated circuit ADS1292R. You can use this shield for many application - acquiring your vital signs (or furth ...
Read more

›
One fine day, I was weighing my self on a weighing scale. Suddenly a thought came to my mind, 'How much would be the mass of Earth?'. Leave that apart 'How can we even measure it?'. There is no such weighing scale on which, Earth can be placed. There has to be some indirect way to measure mass of the Earth. Here I present implementation of one such indirect method to measure mass of the Earth. Step 1: The I ...
Read more

›
It has been a while since i posted my Tinker Rule which i made during college days. I received a few requests for the ready to etch pdf which helped me gauge if this seemed to be useful to people. The response was somewhat positive and so, i decided to put in some extra effort and make it handy, portable and manufacturable ! My initial scale was big and not handy, So, this one should be small and compact an ...
Read more

›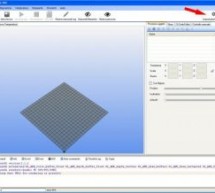 To create a PCB with 3Drag , by milling , it is necessary to have the G-Code files  for the tracks patterning and for the holes relating to the printed circuit board itself. In this section we describe how to obtain these G-Code files  using a specific plugin for the popular PCB design software " EAGLE ". Note: This operation can be done only if the PCB you want was created with EAGLE . The PCB- gcode plugi ...
Read more

›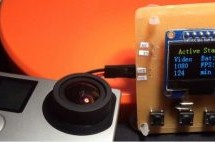 In this tutorial, you will read about all the steps, how to get to your own cheap and powerfull GoPro remote. YOUTUBE VIDEO WILL FOLLOW SOON! Preparation PCB creation (printing / sawing / etching / drilling) Soldering Programming Having fun Support me by following, thx! Preparation Do you have  all these parts at home? one sided PCB plate for etching safety glasses and gloves 50g sodium persulphate (N06CG) ...
Read more

›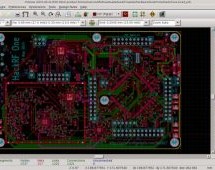 Converting from Eagle to KiCad. Quick Introduction Video Recommended video player Firefox 56.0+ with VLC video player plugin The following 5 ulp (eagle user script file) and one ulp include file, work together or stand alone to convert Eagle sch/pcb version 6.xx*(7.xx-8.xx maybe?)* file(s) and any version of Eagle lib(lbr) to KiCad sch/pcb and lib/mod files. The Programs will do Eagle multi sheet sch to KiC ...
Read more

›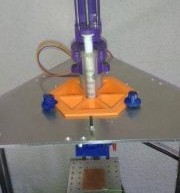 One year ago some personal problems forced us to interrupt our hobby work, but fortunately we are back and we found some time to develop new ideas, projects and writings. At this moment we are starting the first feasibily testing of an innovative 3D printing method that we've named Resin Deposition Modelling (RDM). Personally I also hope it will be useful for 3D printing electronics using conductive resins. ...
Read more

›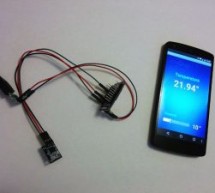 This project will help you create a temperature monitor using an ESP8266 SoC and a temperature sensor (DS18B20) with next capabilities: Measure Temperature Send an email if temperature goes under a threshold Monitor temperature and set threshold from a mobile App To complete this project you will have to create three things Hardware - Basically you have to hook up the temperature sensor to the ESP8266 board ...
Read more

›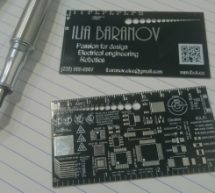 Many of you may have seen the Adafruit PCB ruler (also used by the awesome Voltera). The design was actually adapted from my own design back in University! To improve on the original idea, I have created a reference business card. Here is a computer render of the design: I wanted to show every common component I could think of, and how they relate. Often when zoomed all the way into a digital design, you ca ...
Read more

›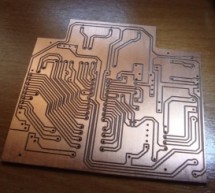 Primeiro imprimia o desenho da placa numa folha de acetato. Essa folha era colocada por cima de uma placa foto sensível e colocada sob luz UV durante uns minutos. De seguida essa placa era submersa numa solução com soda caustica para retirar a pelicila foto sensivel que ficou "danificada" com a luz UV. A placa era depois submersa numa solução com ácido pre-coloreto de ferro. Após uma lavagem para retirar os ...
Read more

›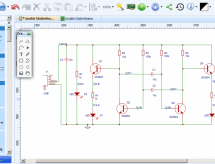 This is a brief review of the capabilities and ease of use of three of the most interesting, innovative and downright disruptive web-based EDA tools: EasyEDA Upverter Autodesk 123D Circuits (formerly Circuits.io) The same simple astable multivibrator circuit is entered into each tool and the design process followed through simulation (where offered), to PCB layout and Gerber download. For all of the product ...
Read more

›