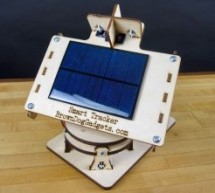 Way back in the year 2015 we designed a Simple Dual Axis Tracker for use as a fun student or hobby project. It was small, noisy, a little complicated, and provoked a lot of really weird community comments. That being said, three and a half years later we're still getting emails and phone calls from people all over the world wanting to build their own. Due to the success of our original project post, youtube ...
Read more

›
With Valentines Day approaching I thought it would be nice to make a project for the people who are special in my life; I thought the people of instructables would probably like it too! I've designed a ~100mm x 100mm or ~4in x 4in PCB heart. It uses the Attiny85 SMD microprocessor as the brain. The LEDs are SK2812s I salvaged from another project after first trying WS2812b LEDs which are garbage for reusing ...
Read more

›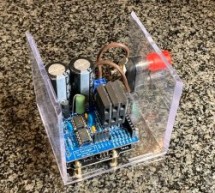 This Instructable is a variant of the original IV Swinger 2: https://www.instructables.com/id/IV-Swinger-2-a-50-IV-Curve-Tracer/ If you came here from there, welcome! Otherwise, please visit that Instructable first. You may or may not end up back here depending on which variant you have chosen. Step 1: Understand the HW Design / Choose Variant Please refer to Step 1 in the original Instructable: https://www ...
Read more

›
It happens to pretty much everyone who gets into keyboards. No commercial keyboard can meet all your needs, so you start building them. Use them a while, find problems, build a new keyboard to address them. Pretty soon you think you have enough user experience to design the perfect keeb — the be-all, end-all magnum opus clacker you can take to the grave. This time, it happened to [aydenvis]. We must say, th ...
Read more

›
This project is an extension or remix of my original Portal Turret on Instructables (Portal-2-Turret-Gun). It can also be used as a cheap controller to control anything that uses the nRF24L01 radio chip. The LCD screen is particularly useful when customizing. https://youtu.be/8gPdsQ2TPBI (It turns out to be quite useful in checking when my radios establish and lose connections with other nRF24L01's on the " ...
Read more

›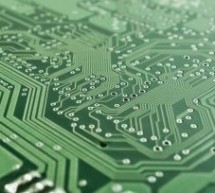 The quest for making low cost printed circuit boards is one that will always keep on going and it is not going to stop here. Customers, engineers, makers, are looking for low cost printed circuit board manufacturers for their PCB needs but also a reliable one as well. It is a task to find a low-cost service or better still a cheap service and a different thing to find a reliable service. Most of t ...
Read more

›
About I am very excited to bring to you another Kickstarter. The SAMD HCC Module! What is it? The SAMD HCC Module is an Arduino compatible, ready and easy to solder, surface mount programmable micro-controller module. Its purpose is to simplify the process of creating and building your own custom circuit boards without the need of worrying about soldering small fragile components, while still retaining all ...
Read more

›
PCBWay, is a leader in the manufacture of PCB and PCBA services and a friend of the community who always have interest of the maker's community. We have seen PCBWay has put a lot of effort providing sponsorship for PCB based projects already, but they are not stopping there. PCBWay is continuing this community grooming with the PCBWAY PCB SHARE PLAN, an initiative to allow makers and engineers to give ...
Read more

›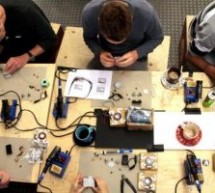 PCBWay is a leader in the manufacture of PCB and a reliable PCBA services. PCBWay doesn't only work with makers but they are giving back to the maker's community. PCBWay has sponsored over 800 PCB based projects coming from students, teachers, electronics engineers and other people who showed interest in electronics. However, what is being offered now by PCBWay is a win-win coin, as both sides are profitabl ...
Read more

›
Late of last year, PCBWay, a leading manufacturer in PCB and PCBA, announced the first of it's kind PCB design contest in close partnership with SpainLabs (Well-known Spanish electronic forum) with amazing prices and even cash prices was offered to some of the best PCB and Product design from several competitors which all ended up in a huge success. In less than 3 months since the end of the first desi ...
Read more

›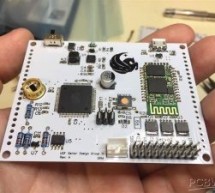 After making your PCB prototype the significant next step is placing your components on the printed circuit board. Depending on the sophistication of the prototype being developed, the number of parts to be used, and the parts layout; one might want to solder the components to the PCB board manually. Soldering components to a PCB might be a good idea, but might not be that efficient or even cheaper in the l ...
Read more

›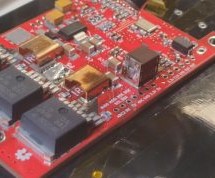 https://youtu.be/tERQQ0S8aJI Alright so soldering is pretty straightforward for through-hole components, but then there are times when you need to go tiny *insert ant-man reference here*, and the skills you learnt for TH soldering just dont apply anymore.Welcome to the world of Surface Mount Device (SMD) soldering, where components are placed on tiny pads, and solder on the pads is reheated to solder the co ...
Read more

›