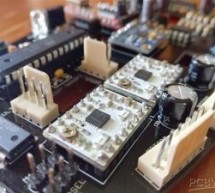 PCB Quality Control Almost every electronic device now a days is powered by one or more printed circuit boards (PCBs). Simply, we can say PCBs are the heart of electronic devices. Hence, the quality and reliability of PCB are directly correlated with the quality and reliability of the electronic device. For example, flaws in defining characteristics such as size and power consumption not only directly impac ...
Read more

›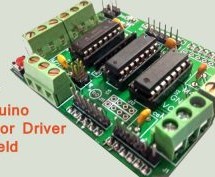 In this DIY session, we make an Arduino Motor Driver Shield to drive DC motors, stepper motor and Servo Motor. Compatible with Arduino UNO and Arduino Mega, this motor driver shield can operate 4 DC motors or 1 stepper motor and 2 servo motors at a time. Here two L293D Motor Driver ICs are used for driving motors and an 8-bit shift register for controlling them. Components Required Motor Driver IC L293D -2 ...
Read more

›
During experiments with digital voice mode in hamradio I discovered a nice project describing an adapter for D-Star, DMR and other digital modes based on an Arduino Due and a little PCB to be put on top. This unit is called the Multimode Digital Voice Modem or MMDVM (see [1]). It seems that this is getting quite popular because hard- and software is Open Source. The units can be ordered from Bruce, VE2GZI f ...
Read more

›
How it works: The flashlight turns on automatic for 60 seconds when it senses that the room is dark enough. To turn on manual light for additional 60 seconds you need to push the RST button. The Light sensing LED Flashlight is invaluable for emergencies such as power failures or blackouts. Step 1: ​The Flashlight Is Invaluable for Emergencies Such As Power Failures or Blackouts. I have assembly several Flas ...
Read more

›
Designing a Spinning/Rotating LED Display In this project, we are going to show you how to make a simple "Rotating LED Display"  (also popularly known as Spinning LED Display) with Arduino. The motivation to make this project came to my mind when I saw a product in the market, in which a text message was clearly visible on a "Rotating LED Strip". After that, I planned to make this project myself and Arduino ...
Read more

›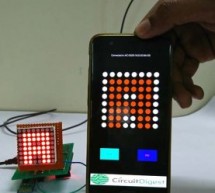 Be it the long stretched highways or your doctors front door, we have sign boards placed everywhere to provide us information. But these sign boards are often boring and cannot be configured as per our interest from time to time. So in this project we are going to build a Bluetooth controlled Sign board using an 8*8 Matrix display. A unique feature of this project is its android application which allows the ...
Read more

›
Do not attempt this project if you are not comfortable working with line voltages! *** This projects shows how to create an IV (Current and Voltage) Tracer that can be used to teach the electrical characteristics of a solar panel. This project was created as part of an Electrical and Computer Engineering capstone project at The Ohio State University. Step 1: What We Used for This Project Tools: Drill Drill ...
Read more

›
Story I have been working with Eagle for quite some time but never really got a PCB manufactured. almost all the time i used the toner transfer method to make homebrew PCBs. But then i took a project in which i had to use SMD components and i could no longer use toner transfer method because of the limits on resolution of the Laser printer. Time had come for "properly" designing and generating "Gerber files ...
Read more

›
Recently i made shield for arduino which can measure ECG, respiration, eventually after some changes in PCB and code, EEG and EMG. Big advantage of this shield is possibility to make it easily at home. The shield is equipped by display to show you measured signal real-time. Shield is based on AFE integrated circuit ADS1292R. You can use this shield for many application - acquiring your vital signs (or furth ...
Read more

›
One fine day, I was weighing my self on a weighing scale. Suddenly a thought came to my mind, 'How much would be the mass of Earth?'. Leave that apart 'How can we even measure it?'. There is no such weighing scale on which, Earth can be placed. There has to be some indirect way to measure mass of the Earth. Here I present implementation of one such indirect method to measure mass of the Earth. Step 1: The I ...
Read more

›
It has been a while since i posted my Tinker Rule which i made during college days. I received a few requests for the ready to etch pdf which helped me gauge if this seemed to be useful to people. The response was somewhat positive and so, i decided to put in some extra effort and make it handy, portable and manufacturable ! My initial scale was big and not handy, So, this one should be small and compact an ...
Read more

›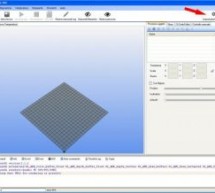 To create a PCB with 3Drag , by milling , it is necessary to have the G-Code files  for the tracks patterning and for the holes relating to the printed circuit board itself. In this section we describe how to obtain these G-Code files  using a specific plugin for the popular PCB design software " EAGLE ". Note: This operation can be done only if the PCB you want was created with EAGLE . The PCB- gcode plugi ...
Read more

›