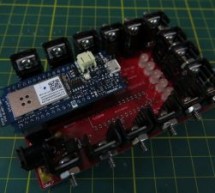 Using the power of a winning idea, an MKR1000, and a TLC5940 to add RGB lighting to my workspace. Things used in this project Hardware components Arduino MKR1000 Texas Instruments TLC5940 12V 30A Power Supply Software apps and online services Microsoft Visual Studio 2015 Arduino IDE Hand tools and fabrication machines Soldering iron (generic) Story Created for the World's Largest Arduino Maker's Contest Bac ...
Read more

›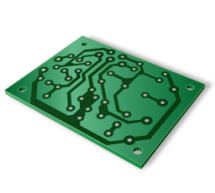 By: Alex Danovich,President San Francisco Circuits We live in an exciting time where we see a resurgence in electronics as a hobby. Mass production has wiped out a generation or two of kids learning to build radios from scratch with their mom or dad. In the good old days, not sure when, you had companies like Heathkit walk you through building a full size color TV at home, for example. "Yes, I made that!" y ...
Read more

›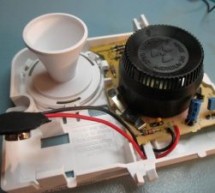 Not many people know, but in some smoke detectors, radioactive materials play an essential role. Today I will present one of those devices, and my -successful- attempt to reverse engineer it and get the circuit diagram. Those smoke detectors use a small amount of Americium-241 (chemical symbol: Am) obtained in nuclear reactors as a decay product of Plutonium-241. Am241 emits mainly alpha particles, but also ...
Read more

›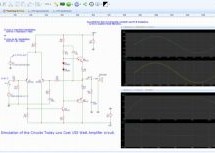 Online circuit simulators are getting more popular day by day. Electronics hobbyists, as well as professionals, use circuit simulators often to design and check circuit diagrams. The best thing about online simulator is, you don't have to install anything at all on your PC or laptop. All you need is a browser and a stable internet connection. Work from anywhere just by opening the online circuit simulator w ...
Read more

›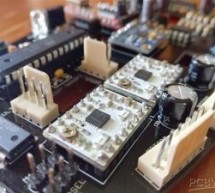 PCB Quality Control Almost every electronic device now a days is powered by one or more printed circuit boards (PCBs). Simply, we can say PCBs are the heart of electronic devices. Hence, the quality and reliability of PCB are directly correlated with the quality and reliability of the electronic device. For example, flaws in defining characteristics such as size and power consumption not only directly impac ...
Read more

›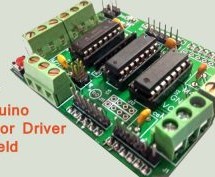 In this DIY session, we make an Arduino Motor Driver Shield to drive DC motors, stepper motor and Servo Motor. Compatible with Arduino UNO and Arduino Mega, this motor driver shield can operate 4 DC motors or 1 stepper motor and 2 servo motors at a time. Here two L293D Motor Driver ICs are used for driving motors and an 8-bit shift register for controlling them. Components Required Motor Driver IC L293D -2 ...
Read more

›
During experiments with digital voice mode in hamradio I discovered a nice project describing an adapter for D-Star, DMR and other digital modes based on an Arduino Due and a little PCB to be put on top. This unit is called the Multimode Digital Voice Modem or MMDVM (see [1]). It seems that this is getting quite popular because hard- and software is Open Source. The units can be ordered from Bruce, VE2GZI f ...
Read more

›
How it works: The flashlight turns on automatic for 60 seconds when it senses that the room is dark enough. To turn on manual light for additional 60 seconds you need to push the RST button. The Light sensing LED Flashlight is invaluable for emergencies such as power failures or blackouts. Step 1: ​The Flashlight Is Invaluable for Emergencies Such As Power Failures or Blackouts. I have assembly several Flas ...
Read more

›
Designing a Spinning/Rotating LED Display In this project, we are going to show you how to make a simple "Rotating LED Display"  (also popularly known as Spinning LED Display) with Arduino. The motivation to make this project came to my mind when I saw a product in the market, in which a text message was clearly visible on a "Rotating LED Strip". After that, I planned to make this project myself and Arduino ...
Read more

›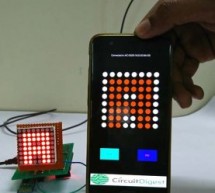 Be it the long stretched highways or your doctors front door, we have sign boards placed everywhere to provide us information. But these sign boards are often boring and cannot be configured as per our interest from time to time. So in this project we are going to build a Bluetooth controlled Sign board using an 8*8 Matrix display. A unique feature of this project is its android application which allows the ...
Read more

›
Do not attempt this project if you are not comfortable working with line voltages! *** This projects shows how to create an IV (Current and Voltage) Tracer that can be used to teach the electrical characteristics of a solar panel. This project was created as part of an Electrical and Computer Engineering capstone project at The Ohio State University. Step 1: What We Used for This Project Tools: Drill Drill ...
Read more

›
Story I have been working with Eagle for quite some time but never really got a PCB manufactured. almost all the time i used the toner transfer method to make homebrew PCBs. But then i took a project in which i had to use SMD components and i could no longer use toner transfer method because of the limits on resolution of the Laser printer. Time had come for "properly" designing and generating "Gerber files ...
Read more

›