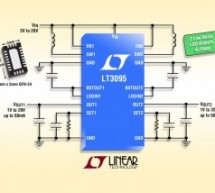 Features Generates Two Independent Low Noise Bias Supplies Boost Regulator: Wide Input Voltage Range: 3V to 20V Adjustable Switching Frequency: 450kHz to 2MHz Synchronizable to External Clock 950mA Power Switches Integrated Schottky Diodes Internal Frequency Compensation Linear Regulator: Wide Output Voltage Range: 1V to 20V SET Pin Reference Current: 50μA Low Noise: 4μVRMS (10Hz to 100kHz) High Frequency P ...
Read more

›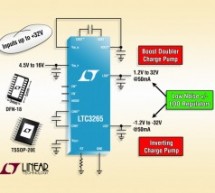 Features Boost Charge Pump Generates 2 • VIN_P (VIN_P Range: 4.5V to 16V) Inverting Charge Pump Generates –VIN_N (VIN_N Range: 4.5V to 32V) Low Noise Positive LDO Post Regulator Up to 50mA Low Noise Negative LDO Post Regulator Up to 50mA 135μA Quiescent Current in Burst Mode® Operation with Both LDO Regulators On 50kHz to 500kHz Programmable Oscillator Frequency Stable with Ceramic Capacitors Short-Circuit/ ...
Read more

›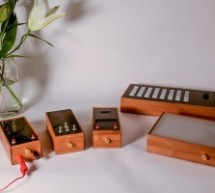 As a part of being an artist in residence at Instructables, I took it upon myself to build of couple of noise machines / music boxes. My interest lies in designing objects that would enable people to explore the world of sound synthesis and for me to get a better understanding on how the different interfaces enables different interactions and sound qualities. It has been an intense experience. Trying to bui ...
Read more

›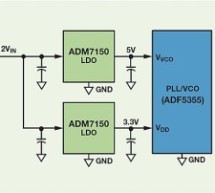 Wideband communication systems usually require an ultra-low noise regulator to power the VCOs and PLLs. The regulator must also be able to reject any ripple presented at its input. In a typical system, an ac input is converted to an isolated dc supply rail, –48-V, for example. This rail is then converted to an isolated 12-V or 5-V system rail that powers the main components in the communication system. This ...
Read more

›
Okay, okay, I know you all were wondering what I am up to now. I love synths and so, I built this. There are three things that can catch my attention: Synthesizers, Amplifiers and free. The other day (Actually it was just Thursday) I was cruising around Make's website when I saw the Deal of the Day was the Loud Objects Noise Toy. I had seen it before but had not cared much for it. I the n saw a Vimeo video ...
Read more

›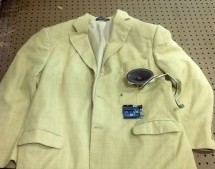 As a project for one of my college classes, we were asked to create something using the Arduino. After a few different ideas, I settled on putting an Arduino noise machine into a suit jacket. It uses parts of the jacket to make function, so that it appears that the jacket is making sounds for no reason. The code that I used was from blinkyblinky, and can be found here. Using his project as the basis, its a ...
Read more

›