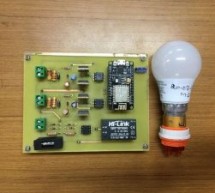 Save Energy Beautifully !! By using a light dimmer in one's living room, it's possible to completely alter the mood and ambience of a room at the drop of a hat. The Internet of Things is set to disrupt the way we live and work. Smart homes filled with connected products are loaded with possibilities to make our lives easier, more convenient, and more comfortable. With Wi-Fi connectivity present in the dimmi ...
Read more

›
Intel has developed a first-of-its-kind self-learning neuromorphic chip – codenamed Loihi. It mimics the animal brain functions by learning to operate based on various modes of feedback from the environment. Unlike convolutional neural network (CNN) and other deep learning processors, Intel's Loihi uses an asynchronous spiking model to mimic neuron and synapse behavior in a much closer analog to animal brai ...
Read more

›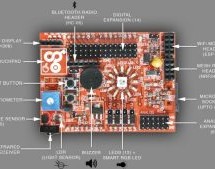 When you are waiting for a very important letter to come, it's really bothersome to go and check the post box again and again. The problem gets worse when you are not at home and anxiously thinking if the letter arrived or not. Well, now IoT or Internet Of Things is your savior. Following this project by CuriosityGym, you can make your own smart IoT post box that sends you an email as soon as a letter is dr ...
Read more

›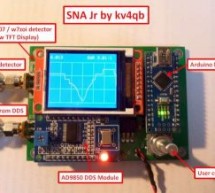 DuWayne and I have been corresponding for a couple of years, sharing mutual interests. I was pleased to be able to give his work a shout in both the printed and  'spoken' version of my talk at this year's Four Days in May event in Dayton and - more importantly - to catch up with the man in person for a quick eyeball QSO. I also got a PCB for SNA Jr, which has been sitting on the bench for months - until las ...
Read more

›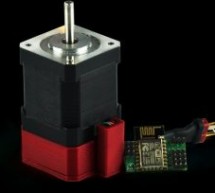 Revolutionizing Motor Control If you're a tinkerer or creator, motors are an essential part of your many projects. We are accustomed to controlling them with Arduino boards and creating a mess just to solve a simple problem. Everyone has an idea that needs a motor, but not everyone appreciates the effort required to get one up and running. We are OpenMYR, and we are changing the way you control motors. We'v ...
Read more

›
Introduction Vector network analyzer (VNA) are used to measure scattering parameters of high frequency circuits. When frequency is high enough the reflections of the waves start to matter and distributed effects need to be taken into account. VNA can be used to analyze reflection and transmission coefficients of circuits at high frequencies. For example ideally antenna would radiate all the energy it gets, ...
Read more

›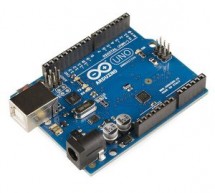 This instructable shows how to control some servomotors remotely in a wi-fi network, using an ordinary internet browser (Firefox, for instance). This might be used in several applications: toys, robots, drones, camera pan/tilt, etc. The motors were attached to an Arduino Uno, which connects the wi-fi network through a ESP-8266 module. The control interface was designed with HTML and jQuery. Miguel's tutoria ...
Read more

›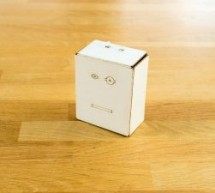 Help keep your IoT pet alive via the Internet! Story If you had an IoT pet, what would it eat? WiFi SSIDs, of course! The Nerd is a wireless electronic pet that survives by collecting WiFi SSIDs along with some rest and sunlight. In order for it to thrive, you must balance offline and online mode with light and darkness to ensure that it has a proper daily eat-sleep-Nerd routine. If it is out of WiFi for to ...
Read more

›
For Project Whack a Mole I need a 32.768kHz crystal oscillator. I found this circuits on the Interwebs and gave it a try: It wouldn't go. I messed about changing component values for while, then decided to actually try to understand the circuit. Now for an oscillator to work, we need an amplifier with a gain of greater than 1, and a phase shift of 360 degrees to get positive feedback. The circuit above is a ...
Read more

›
ESP8266 is a great thing for starting to Wifi And IOT It is also cheap and be used for making cool projects connected to the Internet .Learn how to make a simple IOT Project with it .The ESP8266 WiFi Module is a self contained SOC with integrated TCP/IP protocol stack that can give any microcontroller access to your WiFi network. The ESP8266 is capable of either hosting an application or offloading all Wi-F ...
Read more

›
WIP- Using a MKR1000 to create a WiFi Enabled 2/4 Wheeled Robot Platform, Hardware is in hand, now to implement software Things used in this project Hardware components Arduino MKR1000 I was one of 1000 who won this × 1 SparkFun Dual H-Bridge motor drivers L298 Any L298N DC Motor driver will do that's Adafruit Shield compatible × 1 Adafruit Robot platform Any 2/4 wheeled Robotic platform base can be used-I ...
Read more

›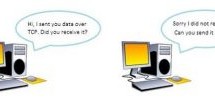 INTRODUCTION In this project, we will learn the basics of Transmission Control Protocol (TCP) and how to communicate to a webserver over TCP. We will request and receive packets from the Google web server using the above communication protocol. The 4Duino display is used to print the status of the connection and the received information for debugging purposes. Transfer of Data over Internet The 2 most commo ...
Read more

›