What if your PCB can be designed in just a few minutes, with you providing only the specifications and selecting the major components to be used? Circuit-Tree.com is making it a reality with their Intelligent Rapid Circuit Board Design Platform.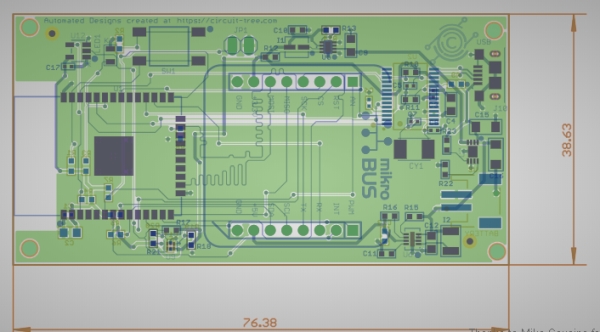 Creating Schematics and PCBs, is one of the major tasks associated with the design of any electronics product. For entreprenuers / innovators, it can be very costly, while for Hardware designers and engineers, it is a task they are familiar with but wish it takes less time to complete.  This scenario describes the problem being solved by the Rapid Circuit Board Design platform recently announced by Circuit Tree. Through the Platform, designers can design Schematics, create the printed Circuit Board, and prototype using several Processor /Controller, network port, sensors and other hardware features they want in minutes.
The Circuit Tree platform uses the components selected and requirements specified (including Board size, PCB fabrication and add placement rules) by the user to generate an instant schematic and PCB with the smallest possible board size (or the specified board size), using a proprietary intelligent auto-placement algorithm.
During the design process, users have the luxury of selecting from a constantly updated library of 900+ SOCs and other components from diverse manufacturers like STMicroelectronics, Texas Instrument, NXP, and Microchip to mention a few, to ensure you have what is needed by your project and provide diverse design options The platform also comes with various peripherals blocks which allows the addition of your own components along with features that allow users compare alternatives to a particular component in terms of features and costs.
Read more: INTELLIGENT, AUTOMATED, AND RAPID CIRCUIT BOARD DESIGN USING CIRCUIT-TREE.COM