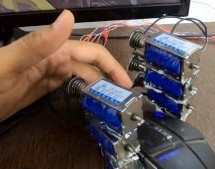 This is a very exciting time for those who like to spend their downtime exploring virtual worlds. The graphics in some big-budget titles are easily approaching photorealism, and immersive multi-channel sound can really make you believe you've been transported to another place or time. With another generation or two of GPU development and VR hardware, the line between gaming and reality is bound to get awful ...
Read more

›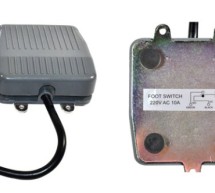 This foot pedal plugs into the Arduino case which plugs into your PC via microUSB cable. Arduino microcontrollers can easily be used to power fun projects like robots and even sending tweets to Twitter but they're versatile enough to turn up in the strangest of places – like under your feet. We had a question from a reader about whether it was possible to create a foot-operated mouse switch to help reduce h ...
Read more

›
The PS2 mouse is an input device which can communicate with a host device using the PS2 protocol. It can be connected to a host device using the 6 pin mini DIN connector. The mouse will continuously give output which can be decoded to get the movement in the X-Y plane and also the status of the buttons on the mouse. The data read from the mouse can be decoded and processed to get the amount of change in pos ...
Read more

›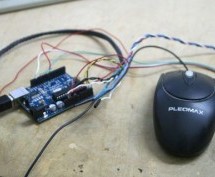 3D AIR mouse | Arduino + Processing I'm an Industrial design student, and last year as part of a course called "Technology as RAW materiel" I built this project as my final work. I work most of the time with SolidWorks, a CAD software for design and engenering. Rotating a solid body on the screen is done using the middle mouse button. I was looking for something more intuitive. This is how I ended up doing ...
Read more

›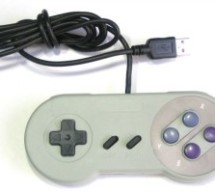 Make a game pad with an accelerometer inside! This project tutorial will show you how you can convert a console game pad into a USB keyboard mouse for playing games on your PC. The USB game pad can be used with nearly any software, such as a MAME emulator, game, simulation software, or for custom user interfaces. We'll start by turning the buttons of the game pad into keyboard buttons, so that pressing 'up' ...
Read more

›
List of tools: 1. Exacto 2. Arduino Nano / USB chord (Mini-B) 3. Dremel / Drill 4. Paper & Pencil 5. Sharp IR Sensor (2Y0A21 F) 6. Hot glue gun 7. Solder gun / Solder 8. A small mirror Ok so you might ask, why the heck are you doing this to a trackball?! aren't those for people from the 80s?? the one with keytars?? My response is two fold. No. 1 I have a keytar and they are MAGICAL. 2. I hated trackball ...
Read more

›
This instructable will show you how to control your computer's keyboard and mouse with an Android app via bluetooth to an Arduino BACKGROUND Ever wanted to control your computer's mouse/keyboard functionality without having to actually sit in front of it? I do all the time. For instance, I often hook my laptop up to the TV in my living room to watch a show on Netflix. Well, roughly 20 minutes later, when th ...
Read more

›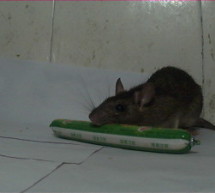 I live alone in a small house in Shenzhen, and i really I love this graceful and dynamic city. As an software engineer, I have no girlfriend yet, and usually nobody visit my room, I really love this because I do not need to clear my room! But, I found that I have a, or some, roommates recently: HELLO, my Roommates! Yes, my new roommate is mouse. The scattered crumbs pasta provides them enough food. I do not ...
Read more

›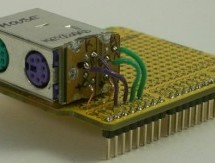 This example illustrates the use of the Mouse and keyboard libraries together. Five momentary switches act as directional buttons for your cursor. When a button is pressed, the cursor on your screen will move, and a keypress will be sent to the computer. Once you have the Leonardo programmed and wired up, open up your favorite text editor to see the results. NB: When you use these libraries, the Arduino tak ...
Read more

›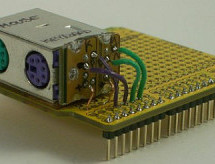 Arduino isn't limited to taking input from sensors: you can even connect up a full-size PS/2 keyboard just as if it were a "real" computer and type away! Connecting a keyboard to an Arduino may sound a bit odd (after all, it's just a little microcontroller) but keep in mind that an Arduino actually has more processing power and memory than a complete desktop machine of not so many years ago. Adding some per ...
Read more

›
Using the Mouse library, you can controls a computer's onscreen cursor with an Arduino Leonardo, Micro, or Due. This particular example uses a pushbutton to turn on and off mouse control with a joystick. Cursor movement from the Arduino is always relative. So every time the analog input is read, the cursor's position is updated relative to it's current position. Two analog inputs ranging from 0 to 1023 are ...
Read more

›
This sketch shows you how to read information from the Esplora's joystick and use it to control the movement of the cursor on your computer. You're making your Esplora into a mouse! This sketch will take over the mouse movement of your computer. If you lose control of your cursor do the following : unplug the Esplora open the EsploraBlink sketch in the Arduino software hold the Esplora's reset button down w ...
Read more

›