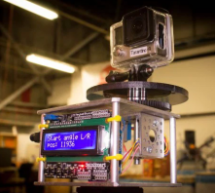 If you dig around in your camera's settings long enough, you're almost assured to find that it has a mode to create time-lapse videos — those magical, time compressing movies that can turn any hillside or street corner into a lightning-paced dreamscape. Time-lapse videos by themselves are easy enough to make, but if you do enough of them, you're likely to get bored with the motionless camera framing. But wh ...
Read more

›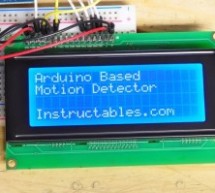 In this Instructable, I'll be explaining how to build a motion activated alarm! It uses an Arduino microcontroller, a PIR (passive infrared) sensor, and a type of alarm. You can use an LED indicator, a buzzer, or a piezo. That's the easy part. I will also be showing how to display to a character LCD screen, and over serial communication with a pair of XBee chips to relay the information to your computer! We ...
Read more

›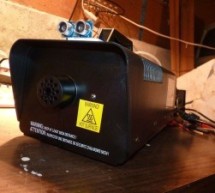 Fog machines can be unruly beasts. Especially the non-professional models you buy for halloween. With low duty cycles, causing massive amounts of fog when you don't need it, and no fog when you do. Wouldn't it be nice to have fog only when people come up to your house? Yeah, I thought so too. Here we are going to make a motion triggered fog machine that will turn on when ever someone comes up to your door. ...
Read more

›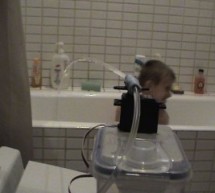 Squirt is a motion activated water cannon using Arduino. This was designed for use in the garden but as it's winter we tested it in the bathroom. It works! True motion tracking is expensive and complicated so this system activates when the victim moves into range and randomises the position of the cannon and the firing time within a limited area. The sometimes fickle readings from the PIR sensor just adds t ...
Read more

›