We all know that there's not much to do with an old hard drive. Once you render the platters unreadable and perhaps harvest those powerful magnets, there's not much left of interest. Unless, of course, you turn the whole thing into a persistence-of-vision clock. At least that's what [Leo] did when he created "PendoLux". The clock itself is pretty simple; like any POV project, it just requires a way to move ...
Read more

›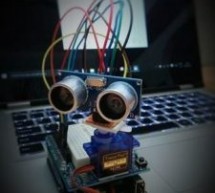 Vision is one of the most exciting senses you can endow on your robot. The ability to perceive obstacles allows a robot to make an educated decision regarding further movements. However, it is also not the easiest senses to implement for a few reasons. Firstly, vision can be abstracted to a two-dimensional vector when it comes to computing, as opposed to a single dimensional scalar such as, say, temperature ...
Read more

›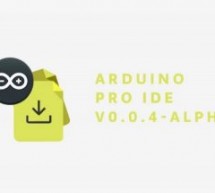 The Arduino development team have today announced the availability of the Arduino Pro IDE v0.0.4-alpha making it available for windows, Mac OS and Linux. The source code is now available to download from the official Arduino GitHub repositorie. The Arduino Pro IDE is being developed to provide Arduino users with a simple, modern web app version of the Arduino IDE, with boards and libraries available without ...
Read more

›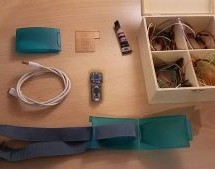 https://youtu.be/zsUDoa4-fQg Hi everyone, here it is my new project, a mouse controlled with the movement of the head!I decided to make this project once I received my accelerometer/gyroscope MPU6050 from IC Station, and I wanted to do something useful with this.Then I found out that a "Head Mouse" already exists, made by Martin Millmore with another accelerometer/gyroscope: https://www.instructables.c ...
Read more

›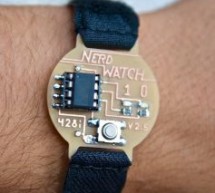 Hello! Welcome to another Other Machine project tutorial! I'm Sam DeRose, a former Other Machine Co. Summer Intern. I created the Nerd Watch last summer while working at OMC. The Nerd Watch displays the time in binary when the button is pushed. The watch shows the hour and minutes by flashing two LEDs in sequence to represent two 4-bit binary numbers (in big-endian format). Here's a grea ...
Read more

›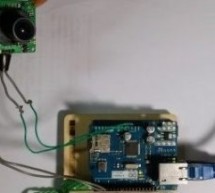 I will introduce a Arduino ethernet Camera. You can take a picture inside of house which have a this arduino ethernet camera by just openning the web site if you follow this contents. It is very easy and simple way which don't need any app. for smart phone. Let's start. Step 1: Prepare Meterials We need a several meterials. 1. Arduino Uno 2. Arduino Ethernet Shield 3. Serial Camera ( https://learn.adaf ...
Read more

›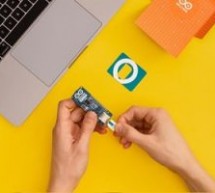 Arduino has launched a SIM-only service exclusively for IoT (internet of things) devices based on the Arduino platform to give developers and manufacturers cellular access to the Arduino IoT Cloud platform. The cellular service, provided by Arm Pelion Connectivity Management, means a single physical Arduino SIM can be used in more than 100 countries worldwide with one simple data plan. The Arduino SIM data ...
Read more

›

Seeed has launched a $24.50 "Grove AI HAT" with 6x Grove interfaces and Arduino IDE support for accelerating edge AI workloads on the Raspberry Pi. The HAT features a Sipeed MAix M1 module running a Kendryte K210 RISC-V neural processing chip. Neural acceleration chips seem to be everywhere these days — built into SoCs such as Qualcomm's Snapdragon 845 or available in acceleration chips built on to add-on b ...
Read more

›
These 7 steps will drive you through the "construction" of a thermo-hygrometer with clock on Arduino UNO. Data and time, humidity and temperature will be shown on a LCD 16x2 display .If you have purchased a LCD display and want to know how to properly solder a pin header to it, take a look at our tutorial "Yet another tutorial on how to solder". Each step of this tutorial is independent from the others. So, ...
Read more

›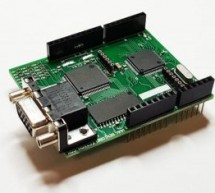 Arduino is pretty much famous for the numerous shields it has. These plug-and-play shields make our life a lot easier while working on some complicated projects. Among all other shields, graphic shields are getting more and more popular. A graphic shield lets you show text, numbers, shapes, and even small images on a screen, using Arduino. VGADuino-II is a new graphic shield which lets you use your TV or an ...
Read more

›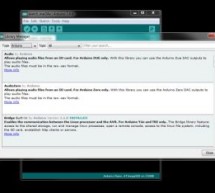 You can download our e-book 'Learn Arduino' from this link Libraries are an essential part in the Arduino world. They are what makes Arduino so easy to use. Libraries are written to encapsulate complex functions and expose them as simple function calls to the user. For example to switch a pixel on and off in an LED monitor. This is relatively very complex but, fortunately some folks at Adafruit created a li ...
Read more

›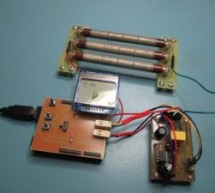 In the previous posts I've described a simple Geiger–Müller counter and various experiments with this device. Today I would like to present Arduino project to communicate with a Geiger-Muller counter, gather data and present it to the user. The device is based on Arduino Uno, Nokia 5110 LCD and homemade shield. Currently it's possible to show two layouts: bar graph of the pulses in one minute interval and h ...
Read more

›