Programming has always been fun and it just got a lot better with development platforms like Arduino. Almost every programmer out here would have tried to develop some kind of game using the language that they learning/practising. This helps them to tune their programming skills in a fun yet productive way. I have been a big fan of Arduino ever since I got introduced to it and always wanted to try something ...
Read more

›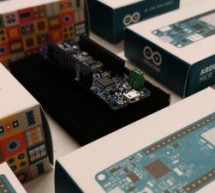 How to setup an MKR1000 and publish an event or location to Wia. Story Setup Your Environment Install the Arduino IDE (Integrated development environment). This is whereYou can download it for Mac OS X, Windows and Linux here. Detailed instructions can be found below: Installing the Arduino IDE for Windows Installing the Arduino IDE for Mac Installing the Arduino IDE for Linux New to the Arduino IDE? If you ...
Read more

›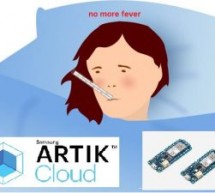 This project consists of 2 devices. the first one is wearable and monitors temperature, second one will control the temperature. Story Introduction This project consists of 2 devices, the first one is wearable mkr1000 with battery and temperature and humidity sensor, the mkr1000 send temperature and humidity to Artik cloud. Now doctors can observe patient's fever and sweating of patient, and if temperature ...
Read more

›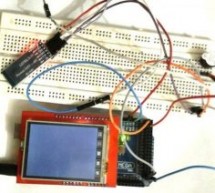 There are many types of security systems used all over the world and Digital Code Lock is one of them. We have already covered many digital locks with simple 16x2 LCD using Arduino, Raspberry Pi, 8051 etc. Here we are going to build a Smart Phone Controlled Digital Lock using TFT LCD and Arduino Mega. This lock can be controlled wirelessly via Bluetooth, using your Android phone, within the range of normal ...
Read more

›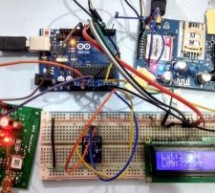 In our previous tutorials, we have learned about How to interface GPS module with Computer, how to build a Arduino GPS Clock and how to Track vehicle using GSM and GPS.  Here in this project, we are going to build a Arduino based vehicle accident alert system using GPS, GSM and accelerometer. Accelerometer detects the sudden change in the axes of vehicle and GSM module sends the alert message on your Mobile ...
Read more

›
IMO, KiCad is one of the best EDA tools out there, with just one major problem: Bill of Materials management is rough. If you make more than 1 board a year, you probably know how frustrating it can be to get everything together for an order. There are multiple ways to export a BOM (each with their own ups and downs), and the process of selecting and entering components is excruciatingly manual. You can of c ...
Read more

›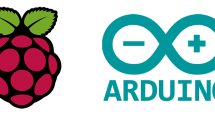 Connect your anduinoWiFi to IFTTT. Control everything around you, or 'let go' and let random events in cyberspace control your surroundings! Story Motivation The Arduino, and most popular DIY embedded solutions for that matter are usually great at one of two things; Communicating with sensors and discrete pieces of hardware, or running complex or interpreted code and connecting to third party services (APIs ...
Read more

›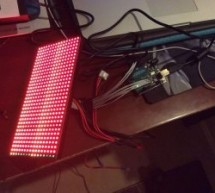 - Arduino Uno ($25) - 32 x 16 LED Matrix ($20) - Breadboard ($5) - Jumper Cables ($5) - USB A to B Cable ($3) - Computer - 5V 2Amp Power Supply ($10) - A basic understanding of coding in C In order to create this project, many physical materials are necessary, a lot of which will not be found lying around at home. In order to do this project, you should go out to computer stores or look online for these pro ...
Read more

›