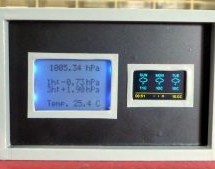 [Mirko Pavleski] has put together a little weather station for himself that combines Internet-sourced forecasts with physical sensor data to give him a complete view of his local conditions. There's no shortage of weather applications for our smartphones and computers that will show us the current local conditions and the forecast for the next couple of days. It's so easy to pull weather data from the vario ...
Read more

›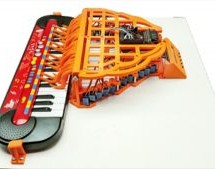 MIDI has been around for nearly forty years, but what do you do if you have an old 'toy' keyboard without MIDI? Or really any way to make it sound good? You could turn it into a player piano, and that's exactly what [Alessandro] did with an old toy keyboard. It's The Pianist Octopus, and it is perhaps the coolest, neatest pianist you've ever seen. This build uses 24 individual 9 gram hobby servos, which of ...
Read more

›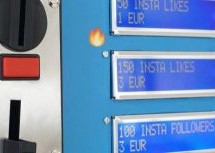 You feel that you're unpopular and no one likes you. The bad news is that if that's the case in the real world there's no easy way to fix it. The good news is there's a great substitute — your popularity on Instagram. With this vending machine you can replace your personality with followers on Instagram. It's just a shame we have to wait a year until Coachella. This project is an interactive installati ...
Read more

›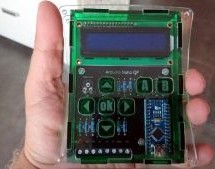 There's nothing quite as annoying as duplicated effort. Having to jump through the same hoops over and over again is a perfect way to burn yourself out, and might even keep you from tackling the project that's been floating around in the back of your mind. [Alain Mauer] found that he'd build enough Arduino gadgets that were similar enough he could save himself some time by creating a standardized piece of h ...
Read more

›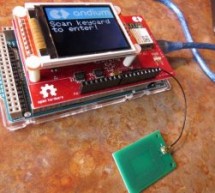 Motivation Keys are so last century, and now that you can easily replicate a physical key just by snagging a photo it might be time to upgrade our locks! This project outlines a framework for you to get started implementing your own unique locking mechanisms. In this project you'll authenticate individuals using Mifare Classic RFID Tag UIDs and display a message on the LCD screen. Once you get this working ...
Read more

›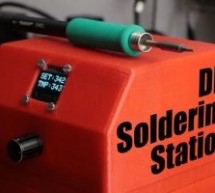 In this project I will show you how to create an Arduino based soldering station for a standard JBC soldering iron. During the build I will talk about thermocouples, AC power control and zero point detection. Let's get started! Step 1: Watch the Video! The video gives you all the basic information you need to build a soldering station. In the next steps though I will present you additional, helpful informat ...
Read more

›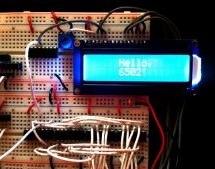 Over the years we've seen a number of homebrew 6502 computers assembled with little more than a breadboard, a sack full of jumper wires, and an otherworldly patience that would make a Buddhist Monk jealous. Anyone who takes the time to assemble a fully functional computer on a half-dozen breadboards lined up on their workbench will always be a superstar in our book. While we're still too lazy to attempt one ...
Read more

›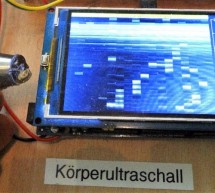 That first glimpse of a child in the womb as a black and white image on a screen is a thrilling moment for any parent-to-be, made possible by several hundred thousand dollars worth of precision medical instrumentation. This ultrasound machine cobbled together from eBay parts and modules is not that machine by a long shot, but it's still a very cool project that actually gives a peek inside the skin. The ult ...
Read more

›
4D Systems, the manufacturer of intelligent graphics solutions, has announced a new 3.2" smart display module as part of the ' gen4 ' series, which had been designed specifically for ease of integration and use, with careful consideration for space requirements and functionality. These modules features a 3.2" color TFT display with options for Cover Lens Bezel (CLB), Resistive Touch and Capacitive Touch. Th ...
Read more

›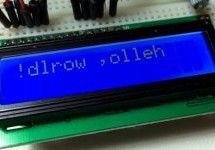 In this tutorial, I'll explain how to set up an LCD on an Arduino and show you all the different ways you can program it. I'll show you how to print text, scroll text, make custom characters, blink text, and position text. They're great for any project that outputs data, and they can make your project a lot more interesting and interactive. The display I'm using is a 16×2 LCD display that I bought for about ...
Read more

›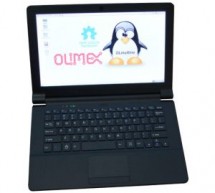 Olimex Ltd is a Bulgarian leading provider for development tools and programmers for embedded market. The company has 25+ years' experience in designing, prototyping and manufacturing printed circuit boards, sub-assemblies, and complete electronic products. The latest amazing product by Olimex is an open source laptop DIY kit called: TERES I. TERES I is open source hardware and software Do It Yourself lapto ...
Read more

›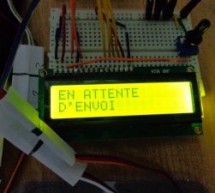 This project allows you to control a MeArm Robot with your smartphone, as if you had many potentiometers in your hands. Things used in this project Hardware components Arduino MKR1000 × 1 Arduino UNO & Genuino UNO × 1 Adafruit Standard LCD - 16x2 White on Blue × 1 meArm × 1 Story At first, I wanted to train myself to the wifi network thanks to Arduino ... to quickly put myself in mind to control a robot ...
Read more

›