The GSM stands for Global System for Mobile communications.  This is a global standard which is followed by the GSM modules inside the cellular phones which enables them to be connected with any mobile network around the globe. In certain applications the microcontroller based systems has to be connected with the GSM network which will enable a user to control the system by sending messages or making a call ...
Read more

›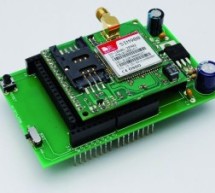 The Arduino GSM Shield allows an Arduino board to connect to the internet, make/receive voice calls and send/receive SMS messages Featuring David Cuartielles IMPORTANT NOTE: The video shows how to send SMS with the GSM Arduino Shield. The SIM from Telefonica coming with the shield works with a dataplan meant to make data exchanges over GPRS and cannot be used to send SMS. Overview The Arduino GSM Shield con ...
Read more

›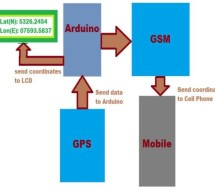 This circuit is designed for tracking the location of vehicles. Most oftracking systems are made by using GPS. This is very simple and cheap. Tracking systems are mostly used by fleet operators for tracking a vehicle location, routing and others. This is a very good method for preventing our vehicles from stolen. This tracking system sends us the geographical coordinates and by using these coordinates we ca ...
Read more

›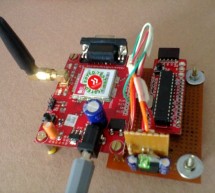 This project deals with the design & development of a theft control system for home, which is being used to prevent/control any theft attempt. The developed system makes use of an embedded system (comprises an open hardware microcontroller and a gsm modem) based on Global System for Mobile communication (GSM) technology. The designed & developed system can be installed in the home. An interfacing in ...
Read more

›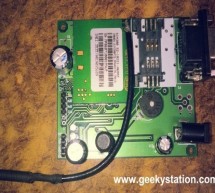 ABSTRACT: There are several places which require vital notice to be displayed like colleges, railway stations, share-market, restaurants, hospitals etc. Looking into the present trend of information transfer, it is seen that vital notice take time to be displayed on the displaying boards. This latency is not anticipated in most of the cases and must be avoided. The advancement in the technologies related to ...
Read more

›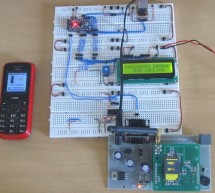 One can use a cell phone with any cellular networks around the globe if the proper SIM card is inserted in it. This is possible because there is some device inside the cell phone which follows a global standard enabling them to connect with different cellular networks. This standard is called Global System for Mobile communications (GSM). The mobile phones have built in GSM modules which then be used by the ...
Read more

›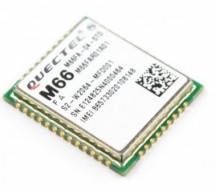 What´s more, M66 is currently the smallest quad band GSM/GPRS moduloe in the world … AT the same time it withstands strong frosts, so it´s ready for a wide spectrum of applications. New extraordinary attractive communication module Quectel M66 asks its place maybe even in your application. Does it deserve it? Most probably yes. Besides two basic facts mentioned in the name and perex of this article, it offe ...
Read more

›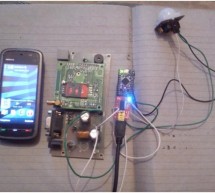 In present time Home/Office and many other place security is most important. In our absence these places are not secure. For make these palaces secure many peoples keep guards and many people prefer electronic security systems. In present time many types of security systems are available in market. These security systems are very accurate and easy to control and cheaply available and the most important thin ...
Read more

›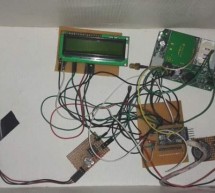 In the days of technology postman still comes to our house for delivering the letters, couriers and parcels. Because some things like courier, parcels can't sends via email and by using any other electronic media. So for getting notification of our letter delivery in our mail box here we design an intelligent mail/letter box, which provides notification of delivery of letters in our mail box via message to ...
Read more

›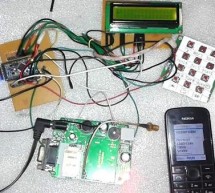 GSM is quite a common Device which is used in major Projects and Real Time Operations. There are many applications which are using features of GSM Module like the feature sending Messages, making a Voice Call, Reading Messages, attempting Call etc. Many at times you may have sent Messages using your Cell Phone and also by way of Hyper Terminal of your computer via GSM, and by sending Commands to GSM using M ...
Read more

›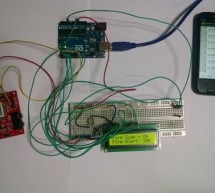 Recently we have learned how to interface GSM Module with Arduino and send/receive SMS using GSM module. Interfacing any device with a micro controller is the first step to building a useful system or project with that particular device. In this tutorial, we are going to build a very interesting project – a Fire Alarm System which will send SMS to a set of Mobile Numbers when fire occurs in a particular loc ...
Read more

›
Remote control, it has been a very profound things in the past. When I was a child, I always imagine that I have an equipment which can control all home appliances. Now, this has become a reality, and it is quite easy. Then I will step by step to show you how to remote control your home appliances via the GPRS/GSM SMS and relays. At first, let me give a brief introduction about relay to you. Relays are used ...
Read more

›